[ENG-SPN] The last frontier / La última frontera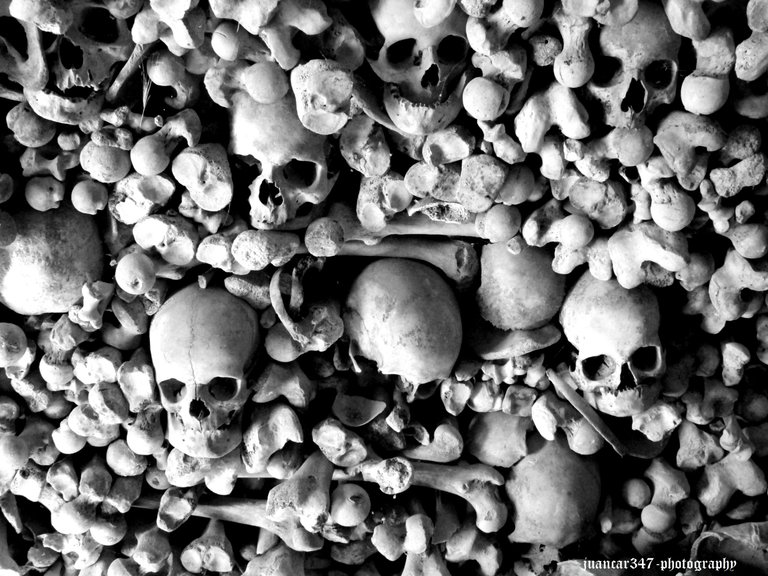 It was in the mid-1960s, when an enthusiastic director and screenwriter from that dream factory called Hollywood, Gene Roddenberry, upset the hopes of the world's youth, when, on the verge of an unforgettable series, 'Star Trek ', immortalized the slogan that Space was the last frontier. But, if many wondered, like Roddenberry, what lies beyond the known planets, it is no less true that humanity, to this day, still continues to wonder, melodramatically desperate, what lies beyond the one that, in reality, is the last frontier, indisputably: Death. Death is the great Enigma. It is that hieratic and mysterious Sphinx that turns us into similes of Oedipus, challenging us with the most distressing and impossible of riddles: is it the end and that is the end of everything or, on the contrary, is it the beginning of a long road that will lead us back to that mysterious last spatial frontier, from which we possibly came and to which we are destined to return? The truth is that whoever designed the significant Major Arcana of that complex and archetypal deck, known as the Tarot, already presented us with Death with a much more enigmatic smile, even, if possible, than the one drawn by the genius of Leonardo in his most representative work, the Gioconda or Mona Lisa. It is the same smile, enigmatic and to a certain extent, desperate, in its cruel mockery, of these skulls, whose empty sockets look at us from the other side of the border of that Beyond, to give us, perhaps, a clue to the Great Mystery. Track, which, of course, each one has to interpret, according to his feelings and values. Meanwhile, Death continues to smile: there, on the last frontier.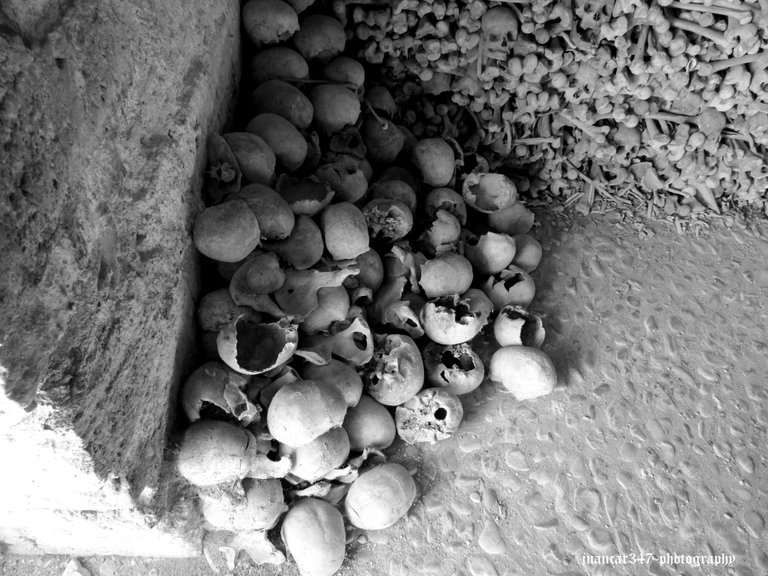 Fue a mediados de los años 60 del pasado siglo XX, cuando un entusiasta director y guionista de esa fábrica de sueños llamada Hollywood, Gene Roddenberry, alteró las esperanzas de la juventud mundial, cuando, a la vera de una serie inolvidable, 'Star Trek', inmortalizó la consigna de que el Espacio era la última frontera. Pero, si muchos se preguntaban, al igual que Roddenberry, qué hay más allá de los planetas conocidos, no es menos cierto que la Humanidad, a día de hoy, todavía continúa preguntándose, melodramáticamente desesperada, qué hay más allá de la que, en realidad, es la última frontera, indiscutiblemente: la Muerte. La Muerte es el gran Enigma. Es esa hierática y misteriosa Esfinge que nos convierte en símiles de Edipo, desafiándonos con el más angustioso e imposible de los acertijos: ¿es el final y ahí termina todo o, por el contrario, es el principio de un largo camino que ha de conducirnos de vuelta a esa misteriosa última frontera espacial, de la que posiblemente provengamos y a la que estamos destinados a tornar?. Lo cierto es, que quien fuera que diseñara los significativos Arcanos Mayores de esa compleja y arquetípica baraja, conocida como el Tarot, ya nos presentó a la Muerte con una sonrisa mucho más enigmática, aún, si cabe, que la que dibujó el genio de Leonardo en su obra más representativa, la Gioconda o Mona Lisa. Es la misma sonrisa, enigmática y hasta cierto punto, desesperante, en su cruel burla, de estas calaveras, cuyas cuencas vacías nos miran desde el otro lado de lado de la frontera de ese Más Allá, para darnos, quizás, una pista del Gran Misterio. Pista, que, por supuesto, cada uno ha de interpretar, de acuerdo con sus sentimientos y valores. Mientras tanto, la Muerte continúa sonriendo: allá, en la última frontera.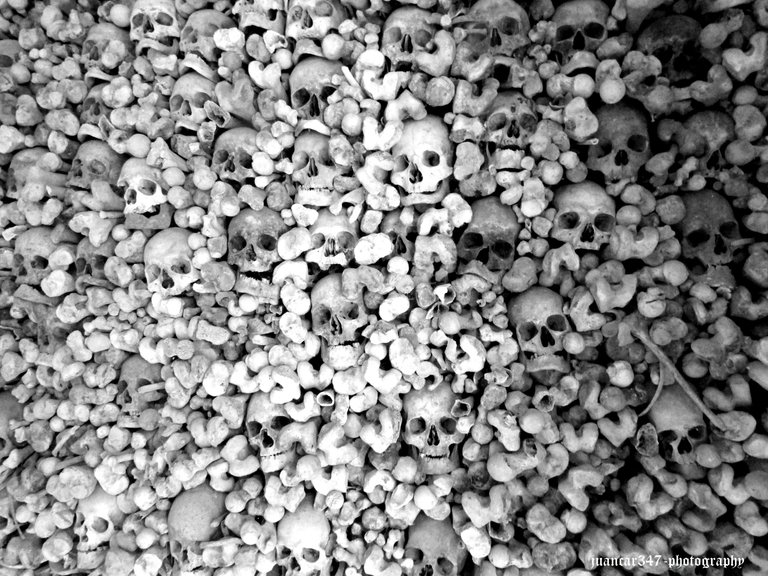 NOTICE: Both the text and the accompanying photographs are my exclusive intellectual property and therefore are subject to my Copyright.
AVISO: Tanto el texto, como las fotografías que lo acompañan, son de mi exclusiva propiedad intelectual y por lo tanto, están sujetos a mis Derechos de Autor.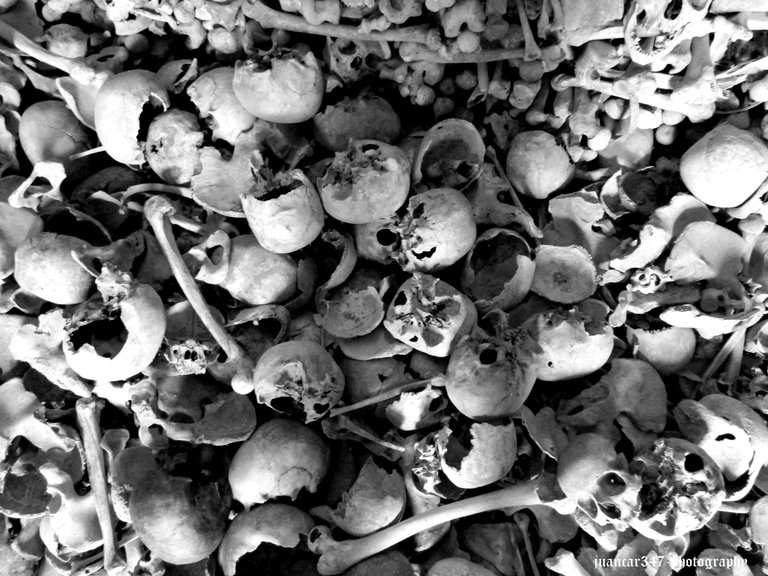 ---
---