[ENG-SPN] Wild spirit / Espíritu indómito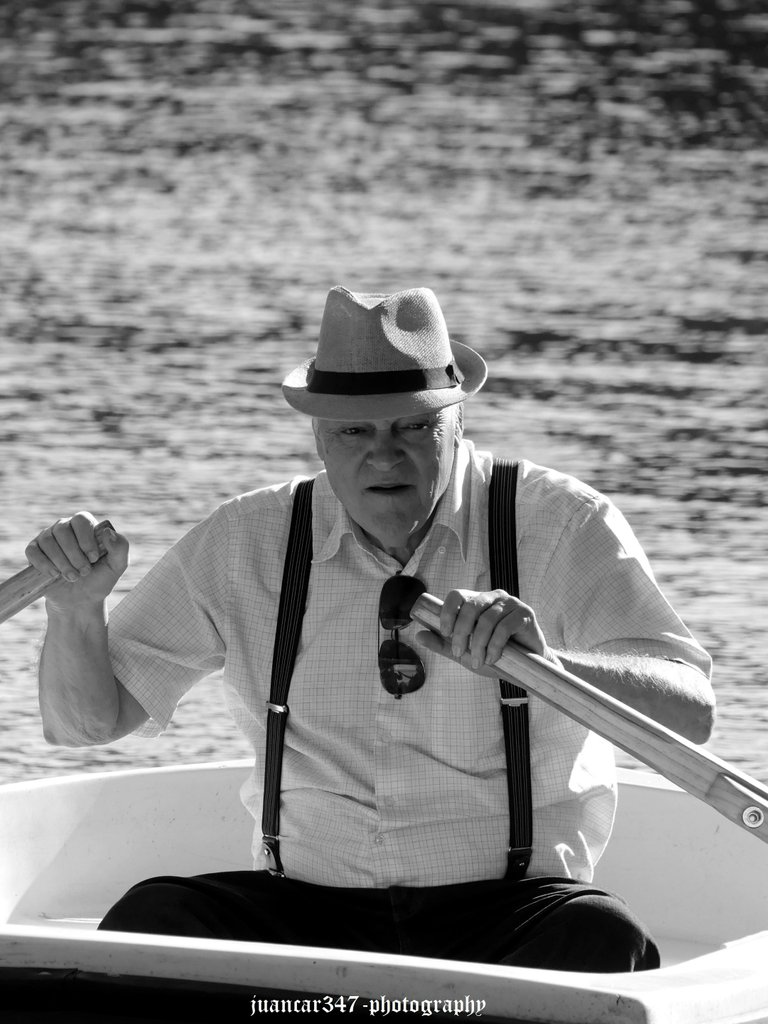 I usually see him daily, practically, and whenever I see him struggle, like Ulysses enraged to reach Ithaca, he reminds me of that other, enigmatic and also aged Sinbad, who returned to the Islands, having finished the fantastic adventures that arose in the prodigious imagination of that favorite son of Mindonia, who was, furthermore, the only one who imagined Merlin married and happily living in a Galicia not yet ravaged by fires, nor invaded by tourists: Álvaro Cunqueiro.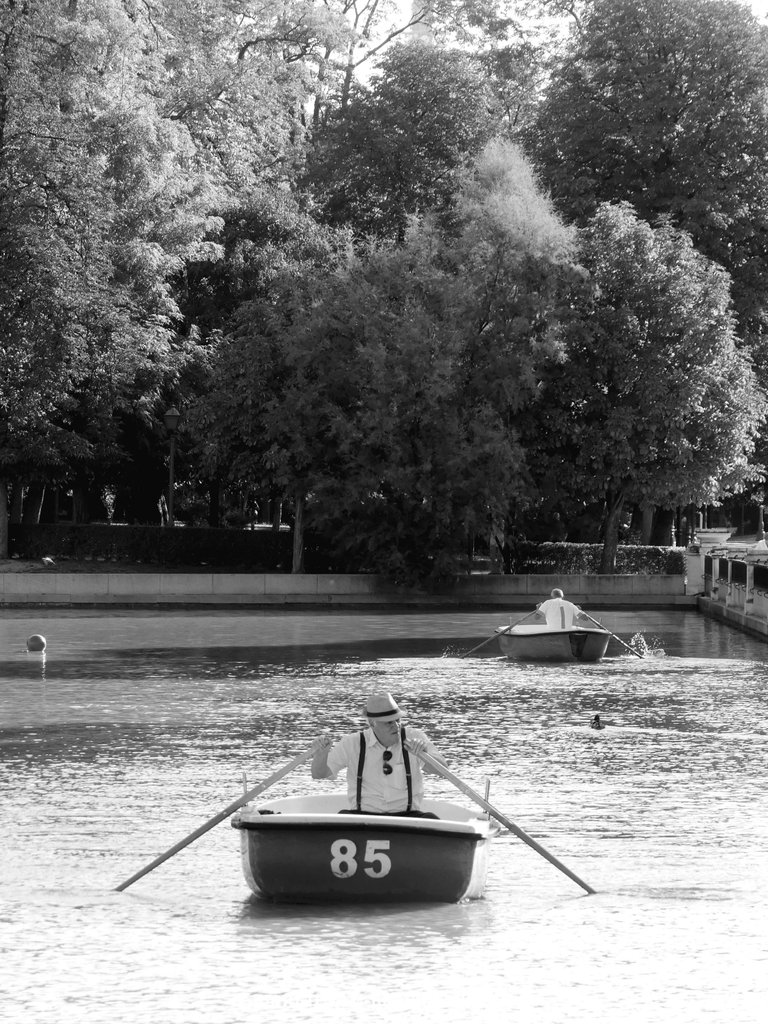 I also observe in him, not the spirit of old age, which resembles a vulture anchored to its hunched back, but that other spirit, the indomitable one: the one that always induces to advance, even with the stroke of an oar, against all odds, being faithful to the principles of those titanic children of Shakespeare, who faced the storm, as if it were a child's game.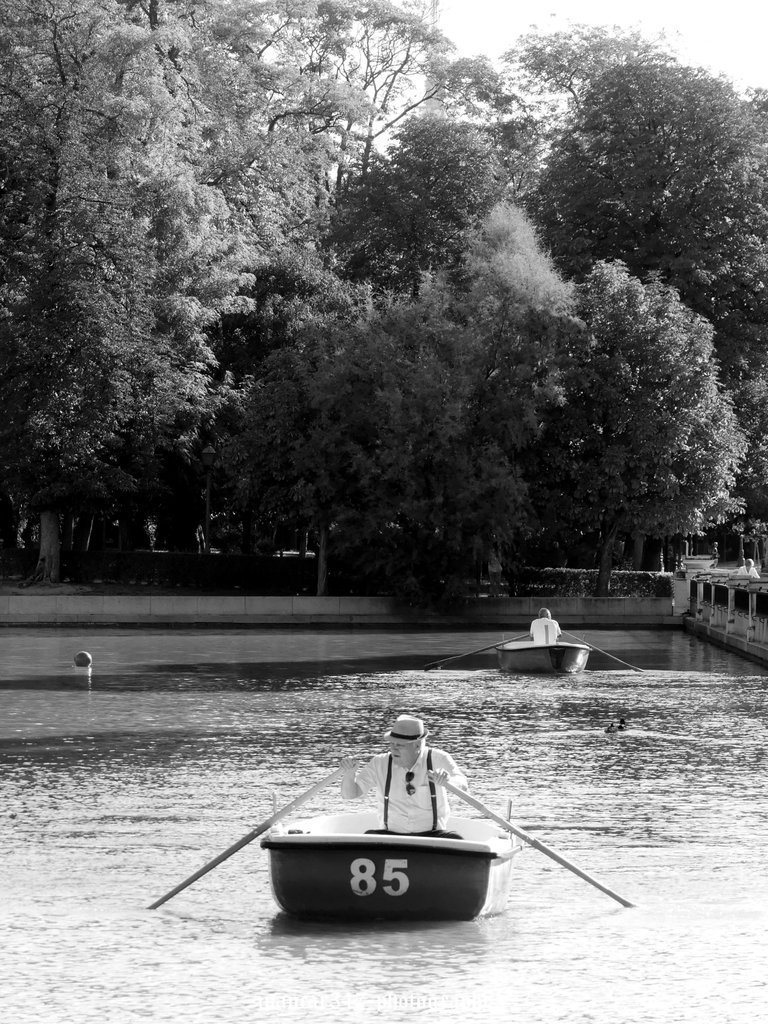 Suelo verlo a diario, prácticamente, y siempre que le observo bregar, cual Ulises enfurecido por llegar a Ítaca, me recuerda a ese otro, enigmático y también envejecido Simbad, que regresaba a las Islas, habiendo finalizado las fantásticas aventuras surgidas en la imaginación prodigiosa de aquel hijo predilecto de la Mindonia, que fue, además, el único que imaginó casado a Merlín y felizmente viviendo en una Galicia todavía no arrasada por los fuegos, ni tampoco invadida por los turistas: Álvaro Cunqueiro.
Observo también en él, no el espíritu de la vejez, que semeja un buitre anclado a su encorvada espalda, sino ese otro espíritu, el indómito: el que induce siempre a avanzar, aunque sea a golpe de remo, contra viento y marea, siendo fiel a los principios de aquellos titánicos hijos de Shakespeare, que se enfrentaban a la tempestad, como si de un juego de niños se tratara.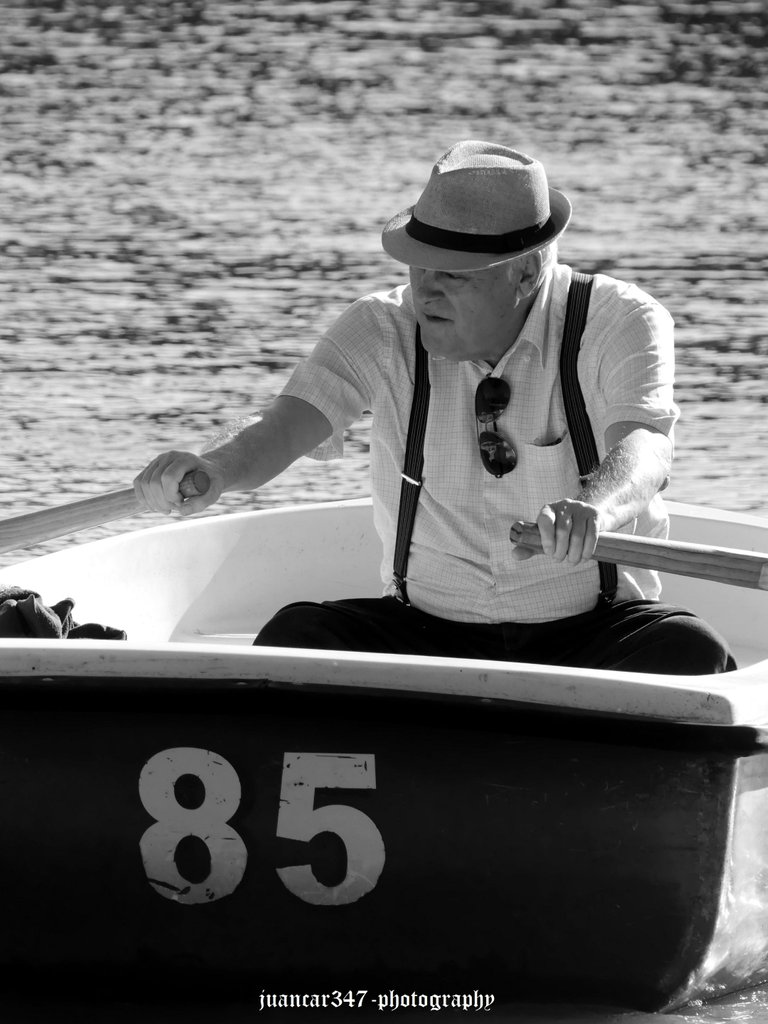 NOTICE: Both the text and the accompanying photographs are my exclusive intellectual property and therefore are subject to my Copyright.
AVISO: Tanto el texto, como las fotografías que lo acompañan, son de mi exclusiva propiedad intelectual y por lo tanto, están sujetos a mis Derechos de Autor.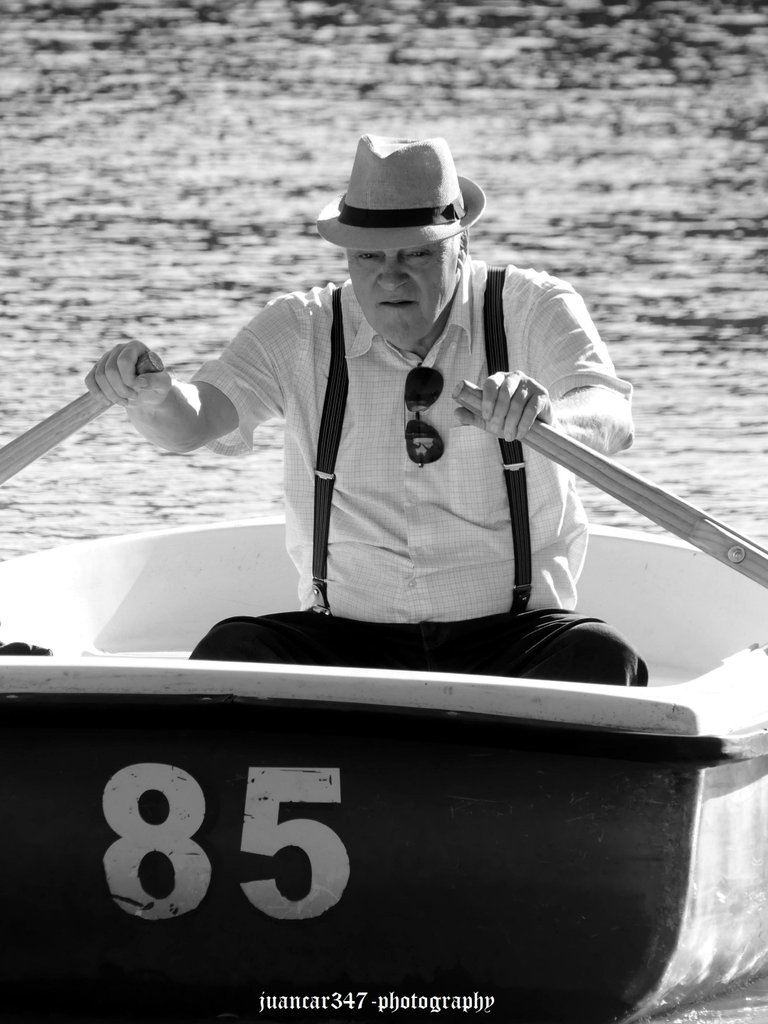 ---
---