BONSAI TREES IN OUR GARDEN | AMAZING NATURE CONTEST ENTRY JULY 2021
I saw a bonsai community here before which was the reason why I took a picture of these bonsai trees my aunt has,
I couldn't find the group anymore, so I searched for something about a flower, which I encountered the amazing nature community.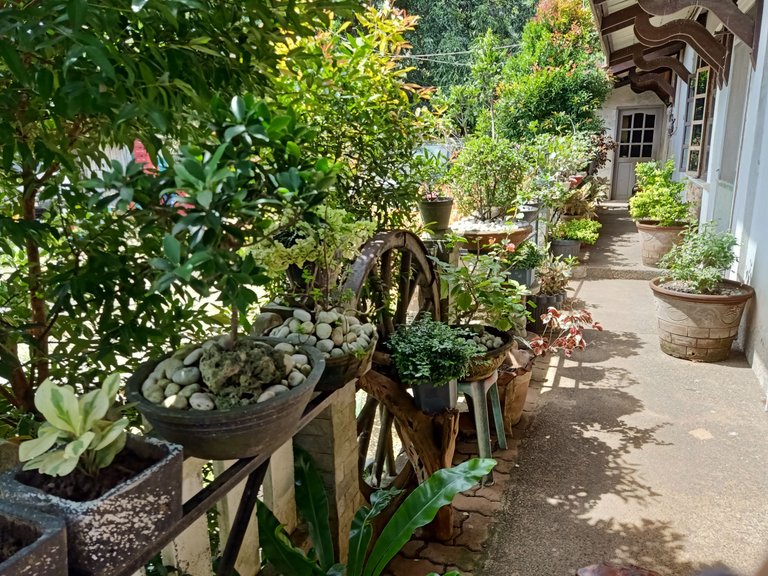 I am living in my aunt's house for a year and a half now because I ran away from
home for personal reasons and she talked to me and suggested that I should stay at her house in the meantime
I didn't refuse because she listened and comforted me during my painful situation and she was the only one who understood me.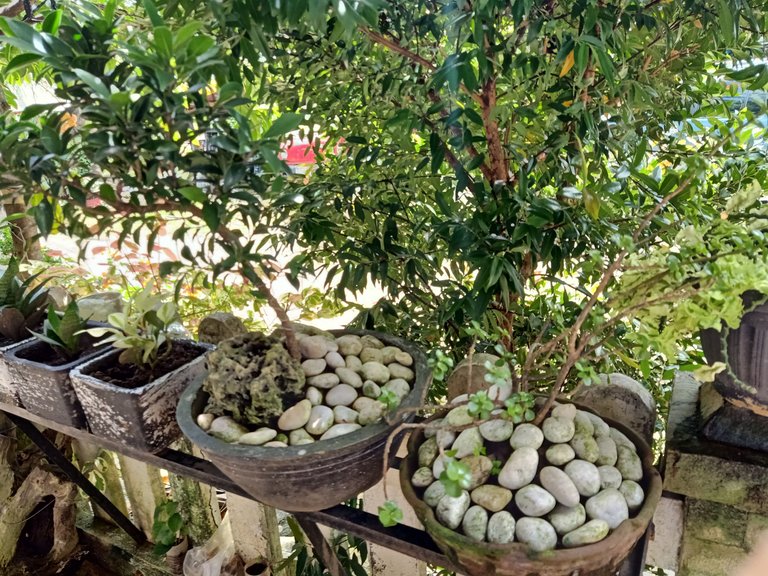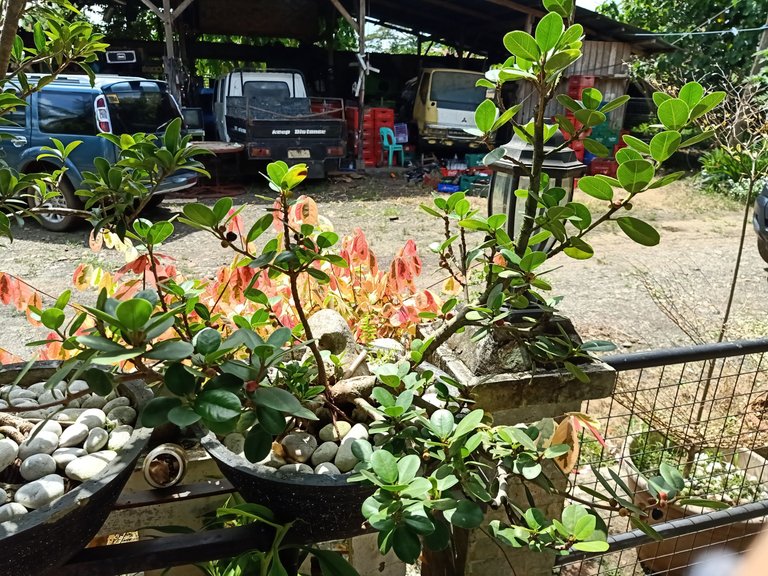 While staying here, I discovered that my aunt is addicted to gardening, she keeps on buying different kinds of flowers for her liking no matter how expensive it is.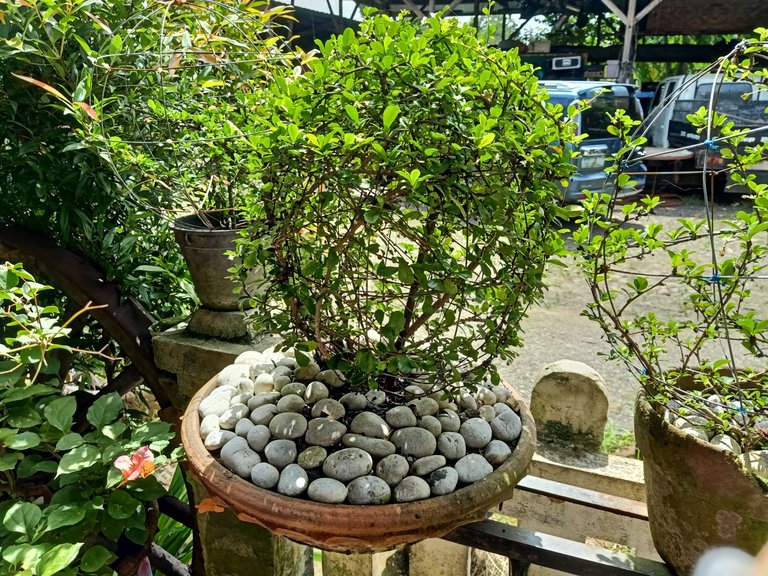 Every morning I see her decorating and watering them, at the same time we get to talk about different kinds of plants, flowers, bonsai trees, and the location where to buy them, especially the future improvements in her garden. sometimes I assist her if she needed help too.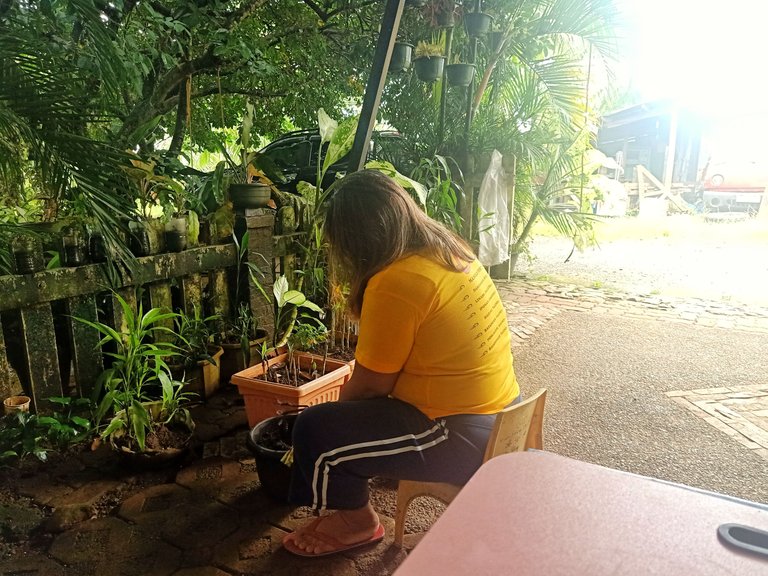 ---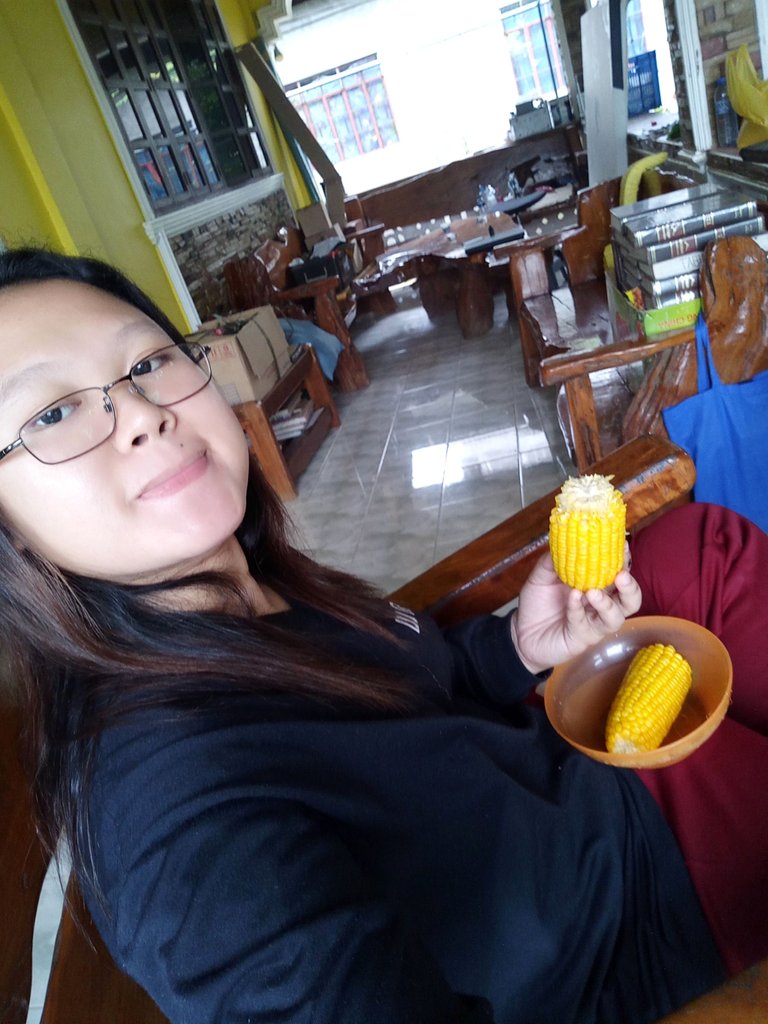 During my break time in painting, I always sit on a rocking chair at the veranda either drinking coffee or eating corn, take selfies and look at the beauty of the plants, flowers, and the bonsai tree as well.
---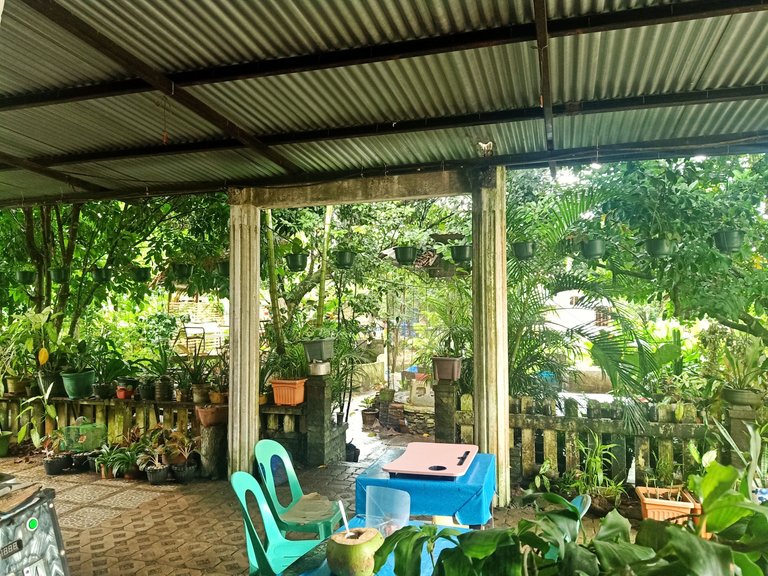 This is my view every time I sit on the rocking chair, the mini forest and gardens look so relaxing to see, it takes away my stress. In my next blog I'm going to tour you in our mini forest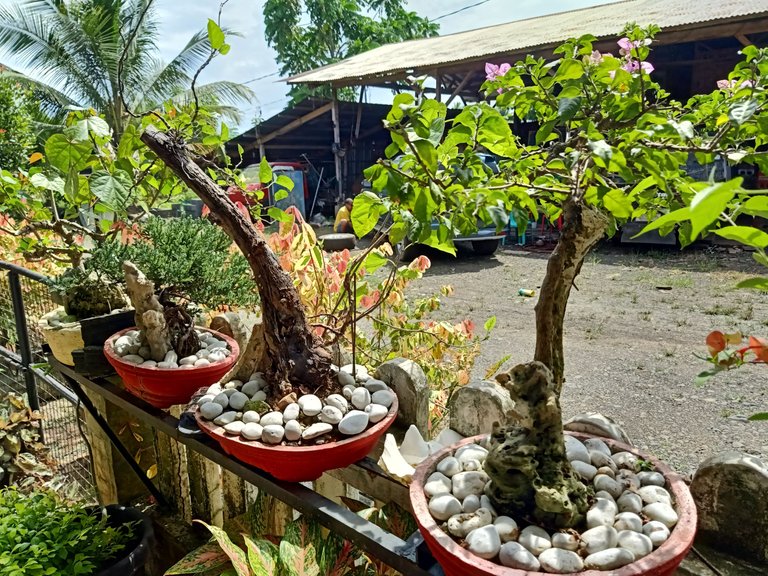 My first encounter with the bonsai tree was seeing this in the movie karate kid. Mr. Miyagi was giving it a leaf cut to make it look beautiful, back then I thought I should have one, but questioned myself where do I find one? since it's hard to find a rare plant like that, I know for sure it's not in our place, hahaha though I saw a real bonsai back in 2015 in Davao city, (figures, the main cities has everything), it was so expensive. It costs, 3,000 pesos (62.83 USD) 😅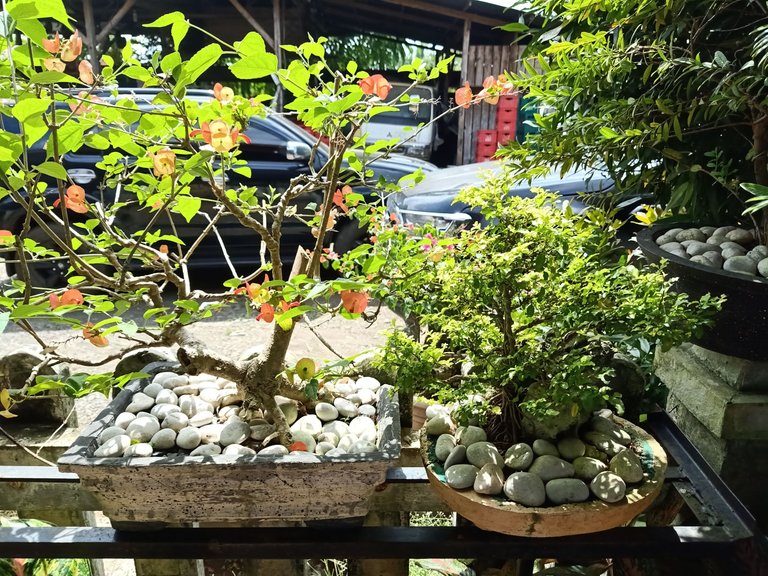 But then, years passed by, and during these times, bonsai has already been in common places, and it's no longer hard to find, it has become cheaper too. The minimum costs of it are 1,500 pesos (31.41 USD), I'll definitely buy one someday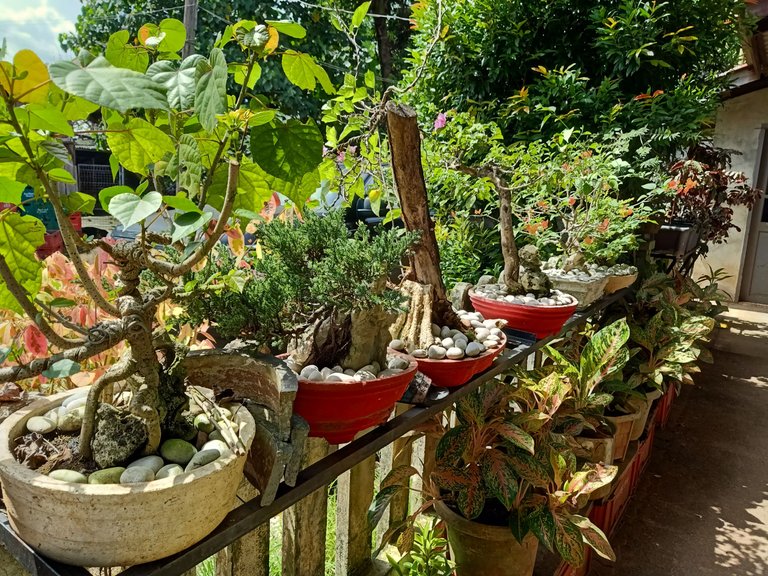 If I'm going to build and have my own house in the future I will definitely surround it with lots of bonsai similar to what my aunt has made.
---
---