MINI FOREST TOUR WITH KOI FISHES AT HOME - AMAZING NATURE CONTEST - JULY 2021 - #02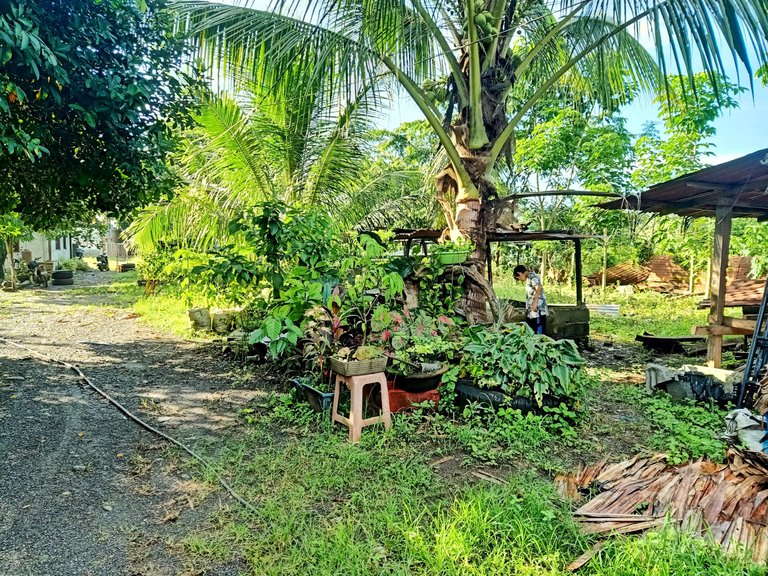 My favorite activity to do everyday is feeding our koi fishes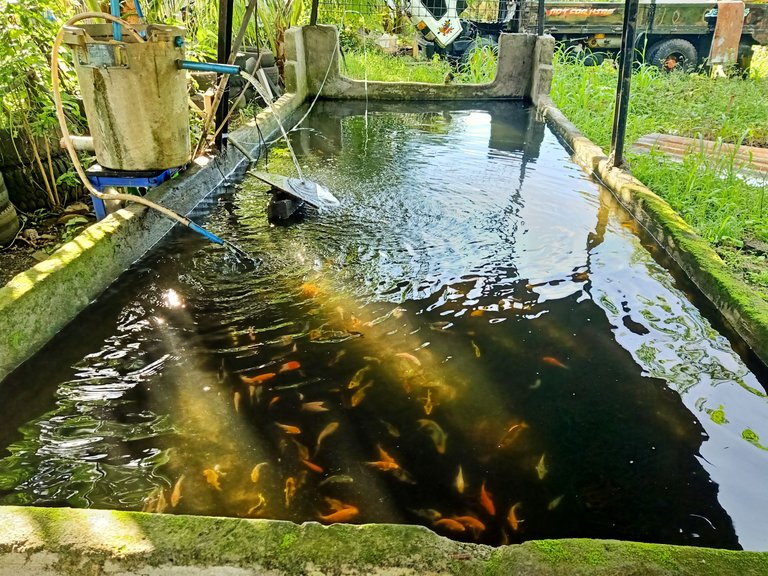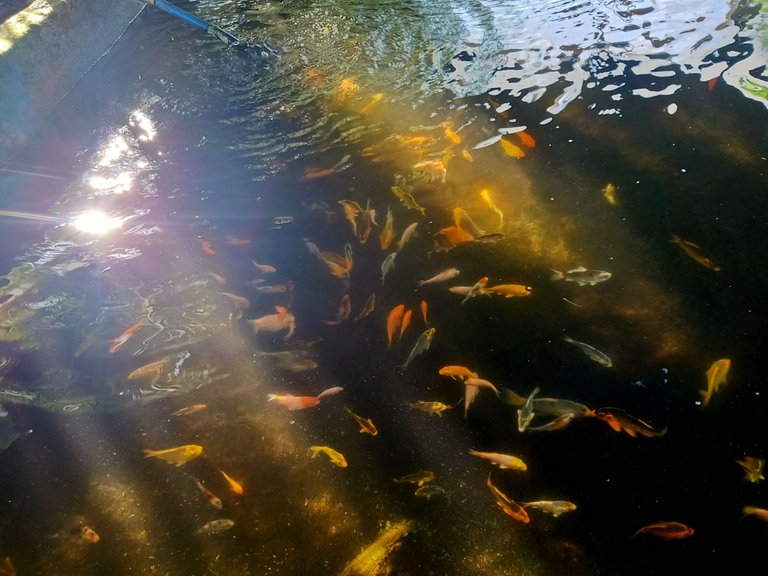 I mentioned in my previous blog
BONSAI TREES IN OUR GARDEN
that I'll be showing you the mini forest outside the house.
---
QUICK TOUR INSIDE THE MINI FOREST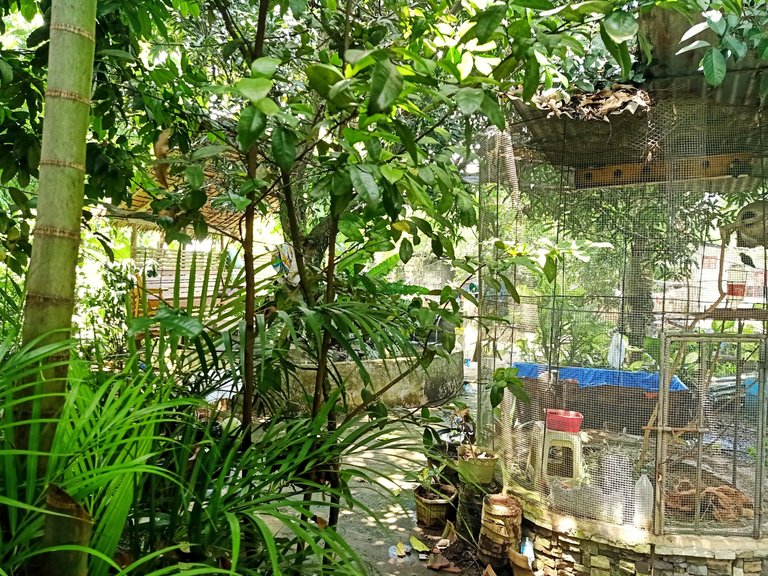 Watching and experiencing the beauty of nature is relaxing, it takes away my sadness and stress
Every day I roam around the place to look at the fish, lovebirds, and plants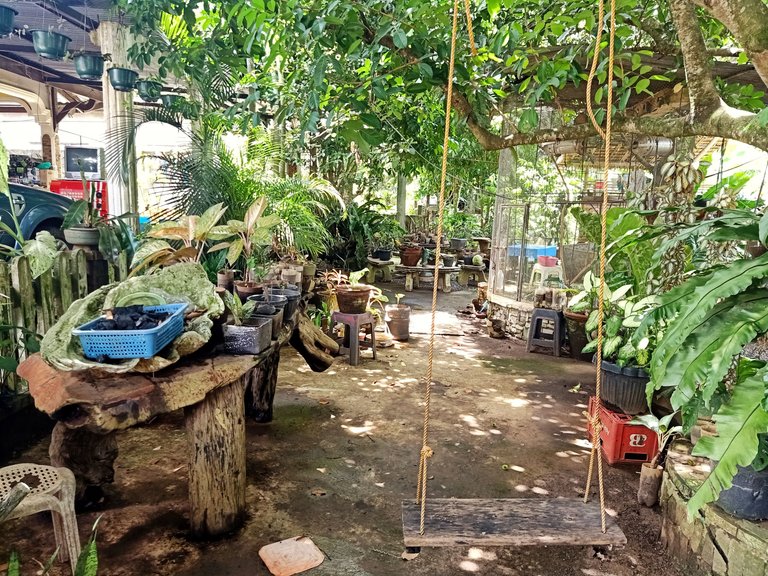 sometimes I sit on this swing, admiring the place as it takes me to a different world with deep thoughts, and getting emotional 😅 I'm currently healing from something, nature is the place for me to get it off my chest,
which I'm glad I get to stay here at my aunt's place for as long as I want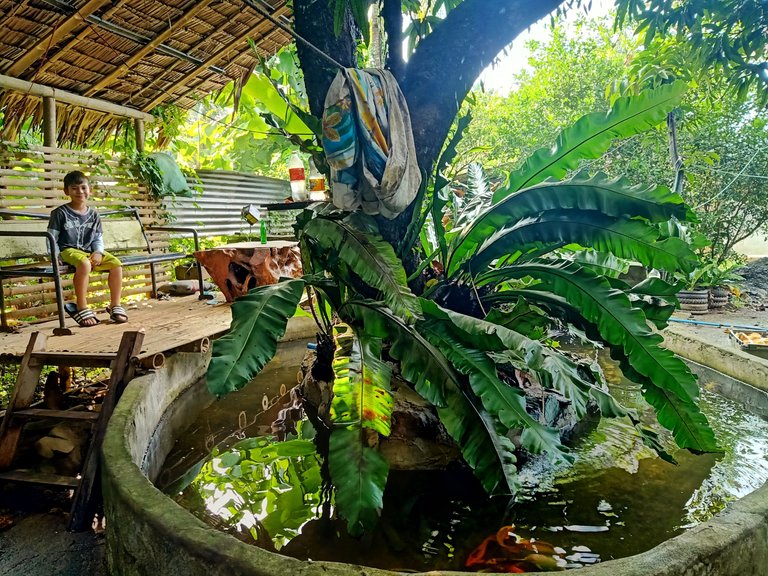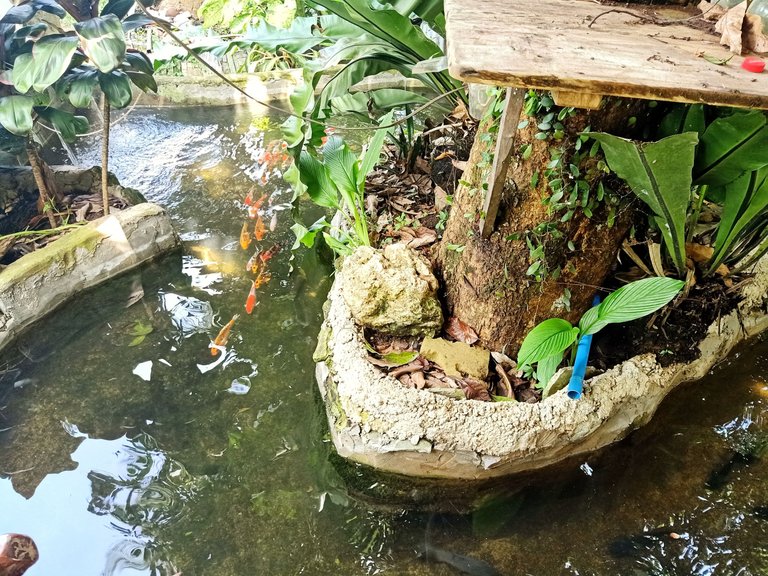 and I always sit around here alone early in the morning having a hot choco or coffee and look at the koi fish underneath though sometimes my little cousin follows me around and observes whatever I'm doing because he is probably bored from watching animation movies.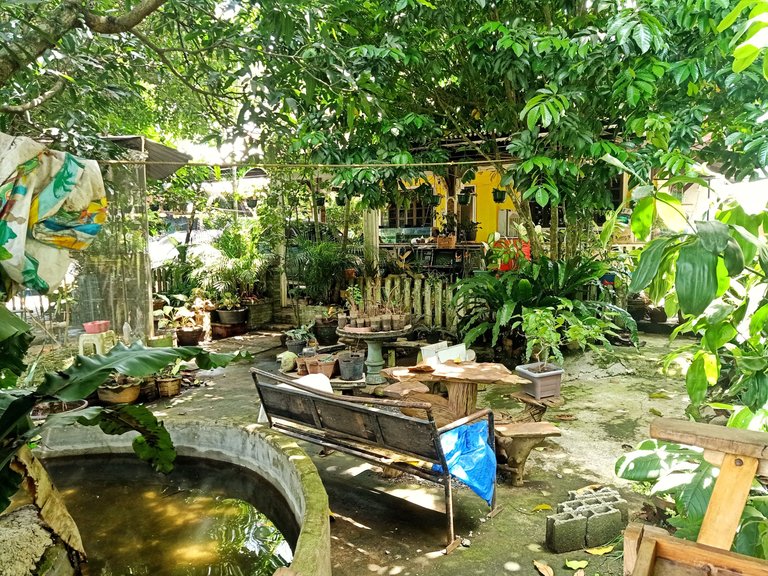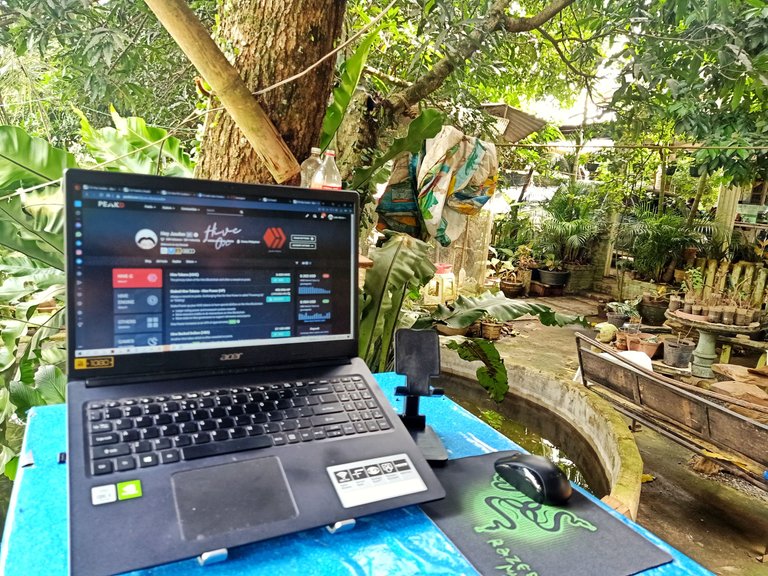 having this place as my surroundings while blogging motivates me to write a good content
everything is perfect and beautiful despite being under construction, sometimes I wish I could live in a place like this forever, though I can make it happen if I want to, like having my own house and make a mini garden too but it's still a far dream to reach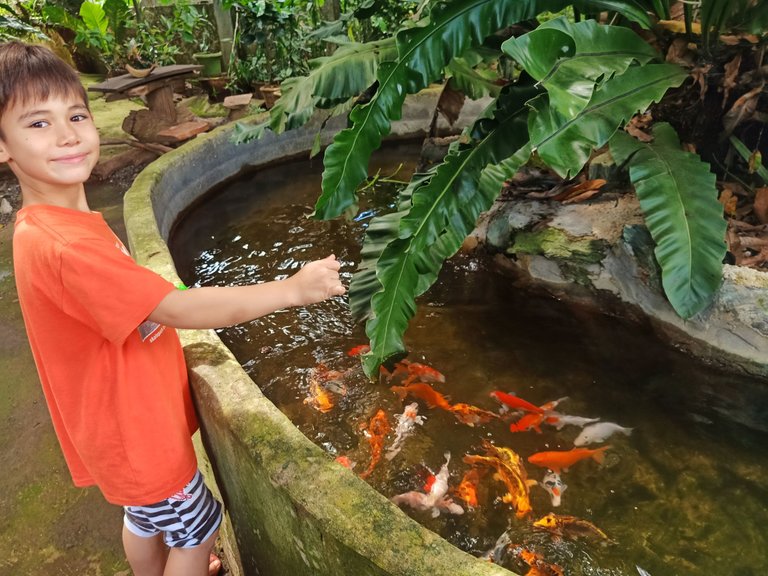 and here's my feeding buddy, his name is sean, not an ordinary face for a Filipino kid right? he is half British, but speaks more Bisaya than English 😂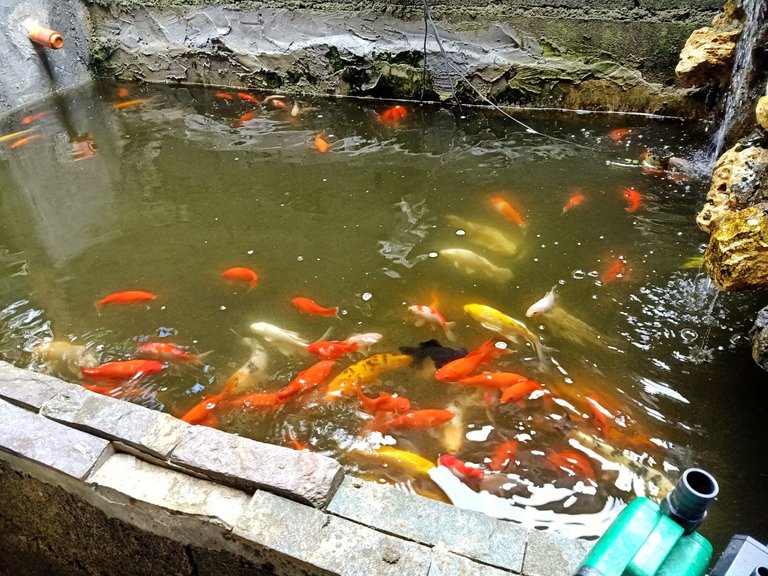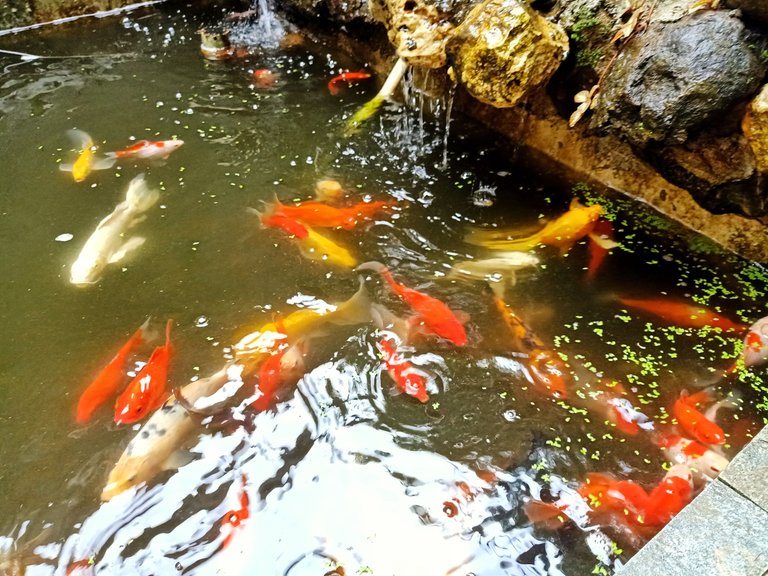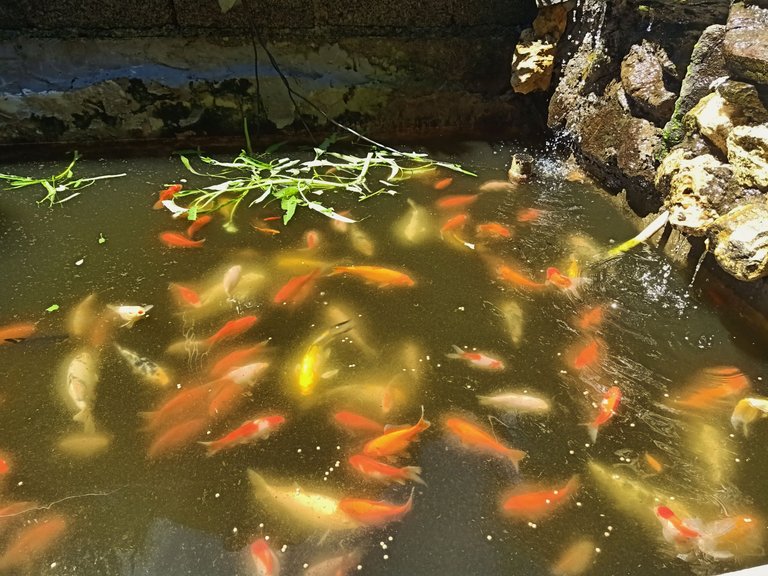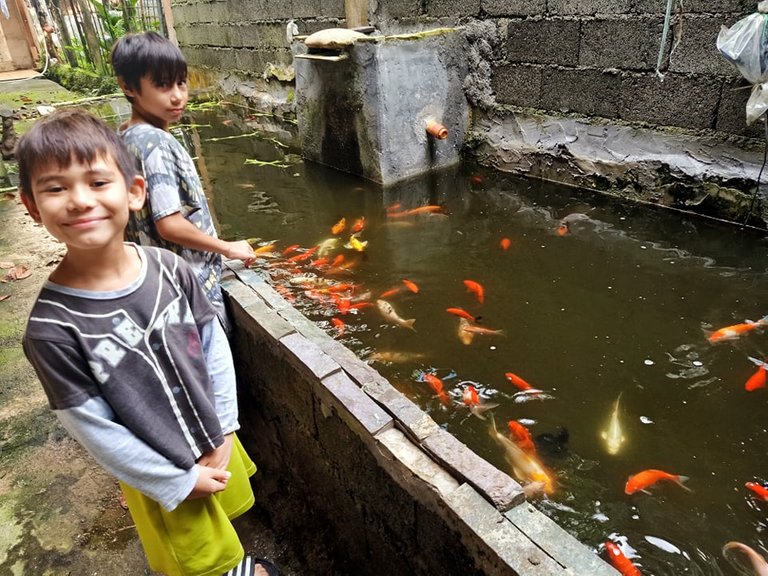 Having my cute cousins as a companion is also stress-free, I get to listen to their cute arguments till one of them cries 😂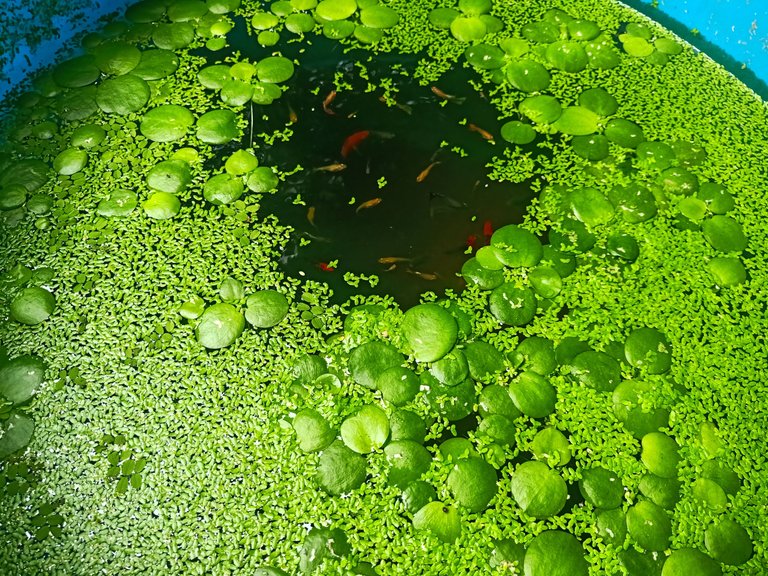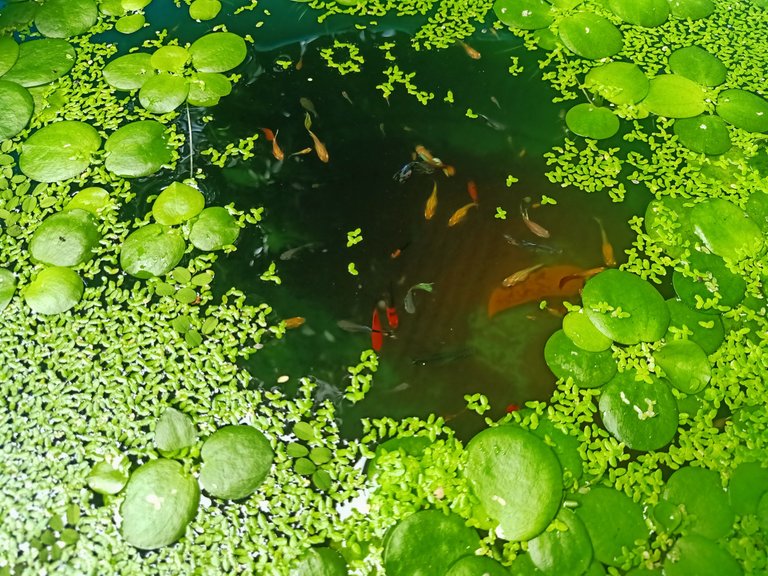 my most favorite part out of all the fishes are the guppies, they look so cute, I love their colorful tails, the green ones are always my favorite.
I noticed this year, I have come to love the color green even though it's not my favorite but it's going to be one now,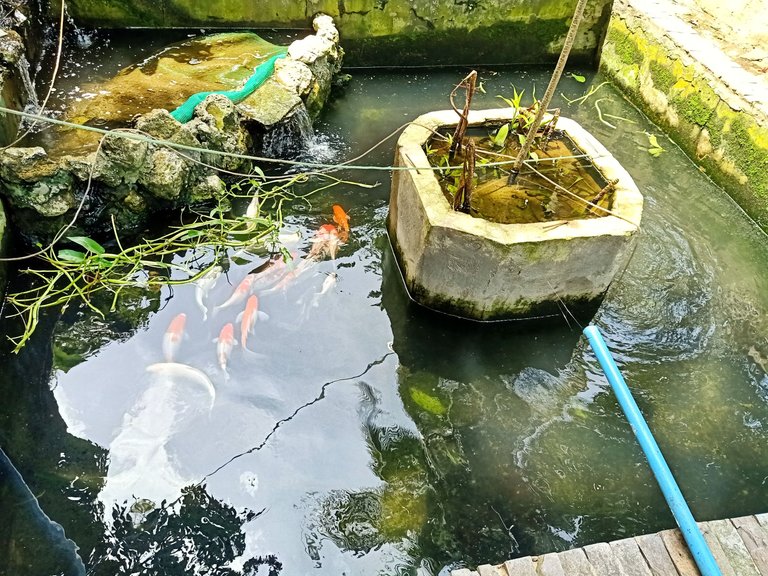 I really want to have a koi on my own, but I can't have one yet since it might die for not having an oxygen because sometimes it blacks out without a tell and I don't have a generator to keep the power up.
so if I'm going to own one, i'll probably buy a fish that can survive without installing power oxygen, which guppy fishes are the perfect example of it.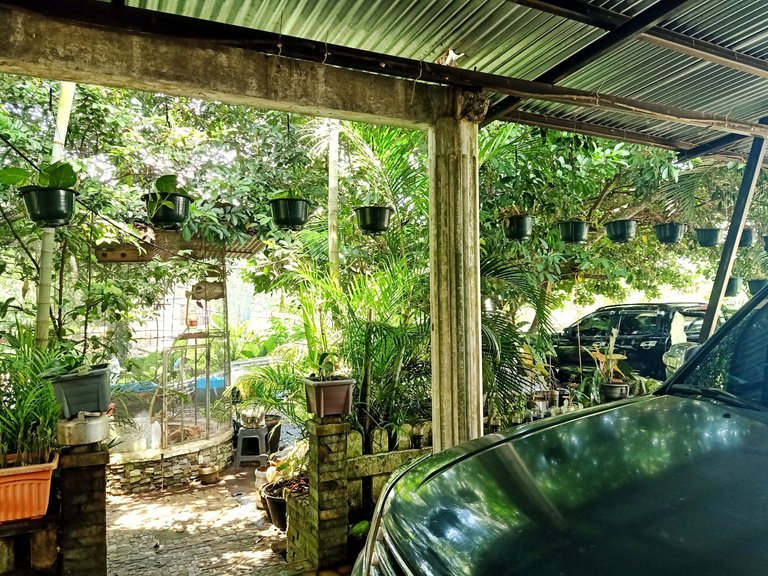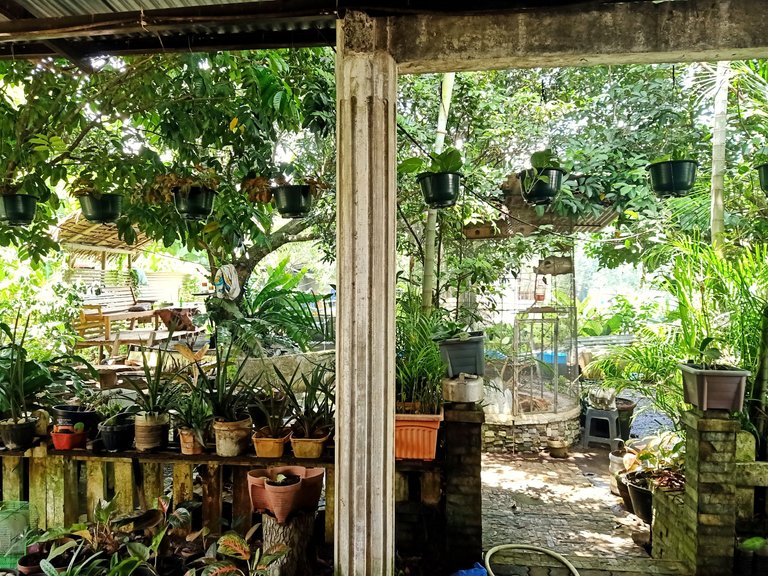 nature is truly amazing for taking you to a different world where there's no problem to think of, it just gives you peace of mind, free from the situations that you try to avoid even if it's a short time for a day.
---
---