Weekend Engagement: Week 143 - "Not that I have grasped all that it takes for living..."
Hello Guys!, @galenkp weekend prompts have been released about 2 days ago for us to share, you can can glance through and check it here for a moment. I hope you're enjoying successful weekend, may your expectations come true as we enter another week days. You're welcome back with my selection from 6 prompts that we can choose from. Even though I can write on almost all of these prompts but, my best choice is with The "Future Concerns."
"What concerns do you have for your personal future? They could be financial, relationships, emotional, physical or anything else about your own personal future. How are you addressing those concerns and how do you see it playing out? Write a post of at least 300 words."
Life is full of stories to tell. For those who see me today and think that I have gotten all that it takes for living isn't so. I'd ever passed through life of fires; I'd ever smelled pepper, but none discouraged me from moving on. I still continue to press on in life to see if I can achieve my goals. From the inferences of Apostle Paul's message has always been my motivation in this living; That:... "Not as though I had already attained, either were already perfect: but I follow after, if that I may apprehend that for which also I am apprehended of Christ Jesus."(Philippians 3:12)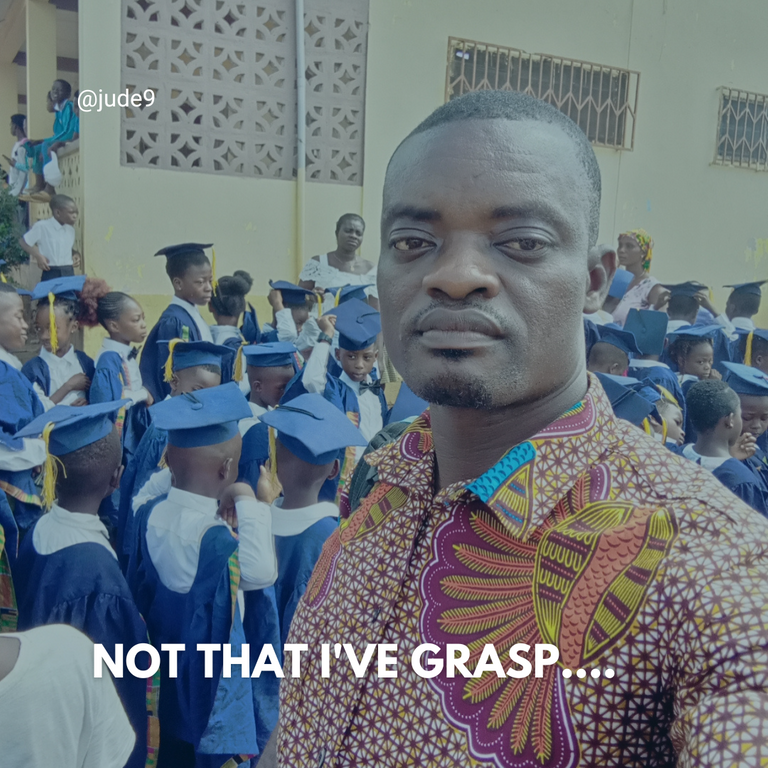 My image designed with Canva app
"What concerns do you have for your personal future?"
My concern is to have financial breakthrough. For early ages till 30 years life has been torturous and very rough for me. Since Mom and Dad passed on when I was very young. Family as we say ; is like a forest, at far distance you will see the trees together due to their canopy formation, but every tree has its stands when you get closer. Our culture is gradually changing with time. The extended family system has been replaced with the nuclear family system. It therefore become difficult for your Uncle or Auntie to sponsor you financially unlike the olden days they used to do.
---
My upbringing became very difficult. I was left with my Grandma who was by then very weak to support my education. I'd to accept to become a child labourer, carrying loads, going for weeding contracts and other stuf to support my education.
---
Maybe, I was lucky to be one of the brilliant students. If not, I would've still been engaging in the labour work. I strengthened myself to be educated as one of the elites in our Ghanaian societies today. Throughout my secondary and tertiary was a still a struggle, going for construction job and hiring weeding contracts in order to raise money for my school fees. I see all those struggles being fruitfull since it has taken me to a certain level, that is an educator in the midst of my family.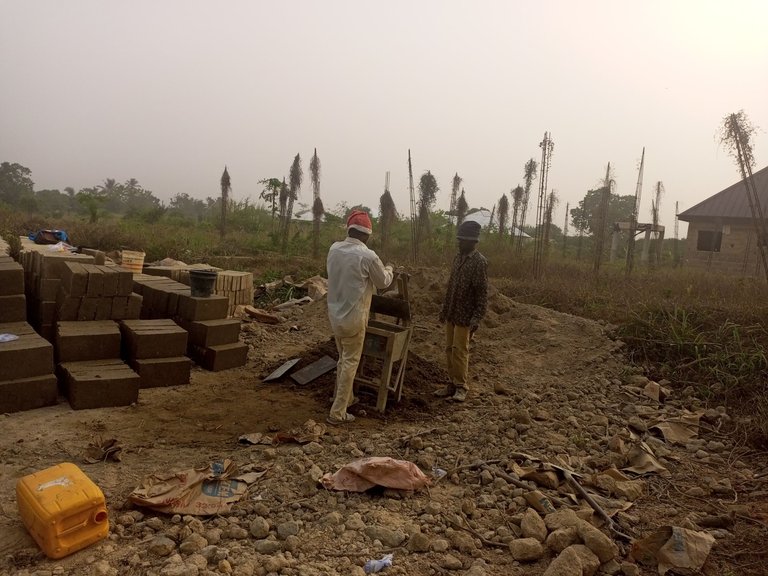 ---
"How are you addressing those concerns."
The situation is gradually turning even though not that I have acquired much that I can spend for the rest of my life. Now I am a teacher at basic school employed by Government. I received little salary that can cater for my utility bills and my family. I am gradually doing saving for future projects and planing for other side jobs which can earn me something. My passion is also farming for food like maize, cassava and other vegetables. I convert my salary in hiring labourers to work in my farm. When I compare my past to present and future things have really changed in terms of my financial status due to measures I have putting in place.
---
Aside the home these home base projects, the Blockchain has been one area I've been focusing currently. Hive Blockchain, Cryptocurrency and other good exchange platform which generate more income if really I pay attention and be vigilant on what assets I engage in. I am really building my portfolio in some of these good places to become financially sound.
---
"how do you see it playing out?"
Life is sometimes said to be two sides sword. At time you can enjoy the sweet part of life and at times you can also enjoy the bitter part. Failures is inevitable in life, as we expect successes, we must also think of the weakness aspect, that's failure which is bound to happen in ones business. But, we always anticipate the successes to outweigh the failure so that we can record profit in the business. I would say, my teaching job is playing out best for me giving me monthly returns,except that sometimes I don't get 100% condition of services to live luxurious life that I want. That is why I have also taken measures to covert some of the money into Agricultural projects which can also earn me money. The risk factor has been the dependent on the natural rainfall due to lack of irrigation system, pests and disease invasion is sometimes also the challenging factor. But, that isn't a big deal since we have recommended chemicals at the market to control them.
---
In the nutshell, I would say that my life has been transformed when I retrospect the kind of lifestyle I lived sometime ago to the current lifestyle. I keep pressing for something good in future so that I can set freedom for my family and the society at large.
---
---