Anjo World Theme Park: The Place to Let Loose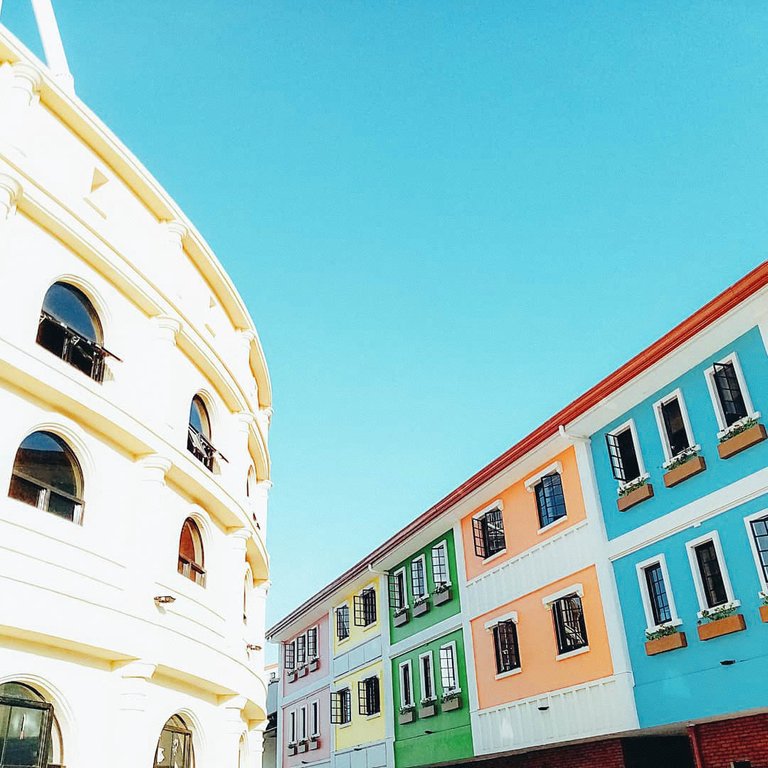 Have you ever felt like you've lost touch with your inner child? Like the weight and responsibilities of adulthood taken away life's simple pleasures? If so, then we're wearing the same shoes.
As we grow older, we tend to put food in our table. Our everyday life dwells on making ends meet unless we are born with a silver spoon. We ended up forgetting to play and have fun. But sometimes, it takes an unplanned trip to an amusement park or a place where we can let out the child in us. Bringing a sense of wonder and excitement, for instance, forgetting the burdens of adulthood.
And for me, I went to Anjo World Theme Park. There are few theme parks around our locality. In this story, I'll take you on a journey through the park, sharing my thoughts and experiences as I rediscovered the joy of letting my inner child out to play. So buckle up and get ready for a ride that will make you feel like a kid again.
---
As our ride approaches the park, the vibrant signage reads ANJO WORLD THEME PARK.
It was a beautiful Saturday morning, and the sun shone brightly in the sky with splashes of clouds. I woke up feeling energetic and excited because my friends and I had planned to visit the Anjo World Theme Park that day. Anjo World draws popularity as years go by in our city, and we couldn't wait to try out all the thrilling rides and attractions.
Once I stepped inside the park, the vibes came from loud music and colorful decorations, proudly speaking of the fun. The sight of numerous exciting rides filled us with anticipation. Although I felt anxious and reserved, I'm not fond of rides. I'm more of a walk-around person, appreciating the architecture, the scenery, and the people, perhaps finding some good stories. I did not chicken out to try some rides.
Our first ride was the Ferris wheel, which gave us a bird's eye view of the entire park. The park called it the ANJO EYE.
It was a breathtaking experience to see the whole place from such a height, and we could see all the rides we wanted to try out. But what is spectacular is watching the sky. The blue sky reminds us of life. Sometimes it's cloudy, but it doesn't ruin the sky's beauty. Viewing it from a worm's eye, the Ferris wheel and the roman-coliseum-inspired building at its's foot are visually appealing. It's an architecture that brings fun and modernity with a few classics. Oh! I becoming poetic again. Now, let's go for another ride.
We went on three of the park's adrenaline rides: the VIKING, BOOMERANG, SPACE SHUTLLE, and TOWER DROP. Well, I skipped all three except for the tower drop. I'm not fun of adrenaline rides especially with twists and runs. My stomach couldn't fathom it as I had experienced it before. Each ride was massive, and the twists and turns were hair-and-heartbeat raisings. People enjoyed the experience with loud screams. It's not for the fainted hearts. As I asked my mates, they had a thrilling experience and loved it.
As for the Tower Drop, I definitely skip a heartbeat. The tower drop consists of a tall tower structure with a platform at the top where riders are seated. The platform is lifted to a dizzying height, giving riders a breathtaking view of the surrounding area. But the idea is short-lived, as the platform suddenly drops, plunging riders down rapidly. It built up anticipation as the ride went up, and out of nowhere, I felt weightlessness because of the drop.
The tower drop punches us with an adrenaline rush as we feel the wind rushing past us and the sensation of freefall. The feeling of weightlessness is both exhilarating and terrifying. A loud scream and a laugh released the anxiousness and got high with adrenaline. Everyone got high
The next stops are LONDON TAXI, BUMPY BOAT, and GOLDEN CAROUSEL. The carousel ride is a staple. As soon as I step onto the platform and see the beautifully decorated horses and colorful lights, I feel a sense of nostalgia and wonder. The carousel is designed to be visually stunning and fun to ride, with gentle and exciting movements that will leave you feeling relaxed and happy.
The horses on the carousel are decorated with intricate details and designs, making each one feel unique and special. As the carousel begins to spin, the horses move up and down in a gentle rhythm, creating a soothing and calming sensation perfect for riders of all ages.
We get ourselves let loose and mad in the London Taxi ride. The bumpy experience of driving through the streets of London. The ride is designed to be rough and chaotic, with unexpected twists and turns that will leave everyone laughing in delight. As you board the iconic cab, we're transported to a world of adventure and excitement where you can let loose and enjoy the ride. The ride is designed to be interactive. You'll be able to share in the excitement with your friends and family as you all bump into each other and enjoy the ride together.
But the real treasure of Anjo World was not the rides or the architecture. It was the opportunity to let go of our adult worries and embrace the childlike wonder within us all.
As we made our way to the bumpy boat, I felt a sense of nostalgia wash over me. I was transported back to my childhood summers spent splashing around in the local pool. It was just like the bumped cars but floating. We let loose with the drizzle and splashes of water.
As I floated on a bumpy boat, I reflected on how much we lose as we grow older. We become so focused on our goals and ambitions that we forget life's simple pleasures. But at that moment, as I felt the warm sun on my face and the cool water around me, I realized that there was nothing more important than enjoying the present moment.
The park not only offers thrilling rides and attractions but also boasts impressive architecture that adds to the charm and ambiance of the park. The park features various architectural styles that transport visitors to different parts of the world.
Aside from the impressive architecture, the park also features a cafe that offers a variety of refreshments and snacks. The cafe is designed to resemble a cozy European restaurant, with outdoor seating and a charming ambiance that is perfect for relaxing after a long day of riding the park's attractions. Although the place seems crowded with people taking pictures, who would not want an Instagram-able photo? As for me, not interested in taking pictures of myself, but I can't help but smile at everyone taking their selfies. Talking more about the cafe, there's a good selection of food and drinks, from coffee and pastries to sandwiches and salads, catering to various tastes and preferences.
As the day wore on, we tried out all the rides and attractions Anjo World had to offer. We laughed, screamed, and played like kids set loose in a candy store. And as the sun began to develop and the park emptied out.
As we walked out of the park, I couldn't help but feel grateful for the experience. It reminded us never to lose sight of our inner child, no matter how old we get. To find joy in life's simple pleasures, let go of our worries and responsibilities, and play without reservation.
And as we drove away from Anjo World, I couldn't help but feel that my inner child was happy. It is a force that lies within us all, waiting to be unleashed and bring our innocence.
Ultimately, I realized that the architecture and the rides were just a backdrop for something more significant. Anjo World was a place where we could reconnect with our inner child and rediscover the magic of life.
So, as we drove away into the night, Anjo World reminded me to have some play and fun once in a while. Always make time to play, find joy in the present moment, and embrace the childlike wonder that lies within us all.
---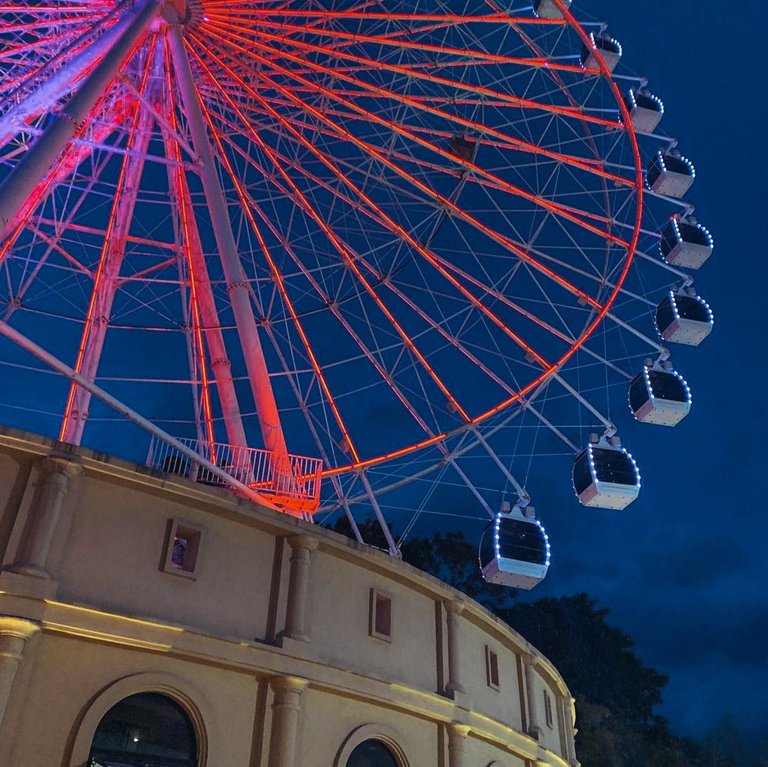 Anjo World Theme Park is a place to pump up our adrenaline. It is also suitable for a family looking for a fun day out. There's something for everyone at Anjo World. And beyond just the rides, the park also offers a fun and lively atmosphere, with vibrant architecture and excellent amenities and rides. If you find yourself in Cebu, try it out.
So you stayed to hear the story. Well, I hope it doesn't disappoint. Okay, now let me say a few words to wrap it up.
Anjo World may have been just a theme park, but it was a place where I could rediscover the joy of living in the moment and let the child in me loose. When was the last time you let them out to play? It could be time for a trip to the nearest amusement park or as simple as taking a walk in the garden or playing a game with friends.
Whatever it may be, I urge you to embrace that sense of wonder and joy, to let go of your worries and responsibilities, and to reconnect with your inner child. Because, that's where true happiness lies.
---
All photos are from the author.
---
---