Dream of the golden mushroom - are we entering a golden age?
A few days ago I had a dream where an old friend gave me some golden magic mushrooms to eat. I have never seen them like they appeared in the dream, where it was a whole handful comprising a clump of a mushroom. Then in total synchronicity I came across a massive golden mushroom growing in the pine forest nearby today on my hike. It was a large-bodied giant mushroom – I have seldom seen one so big.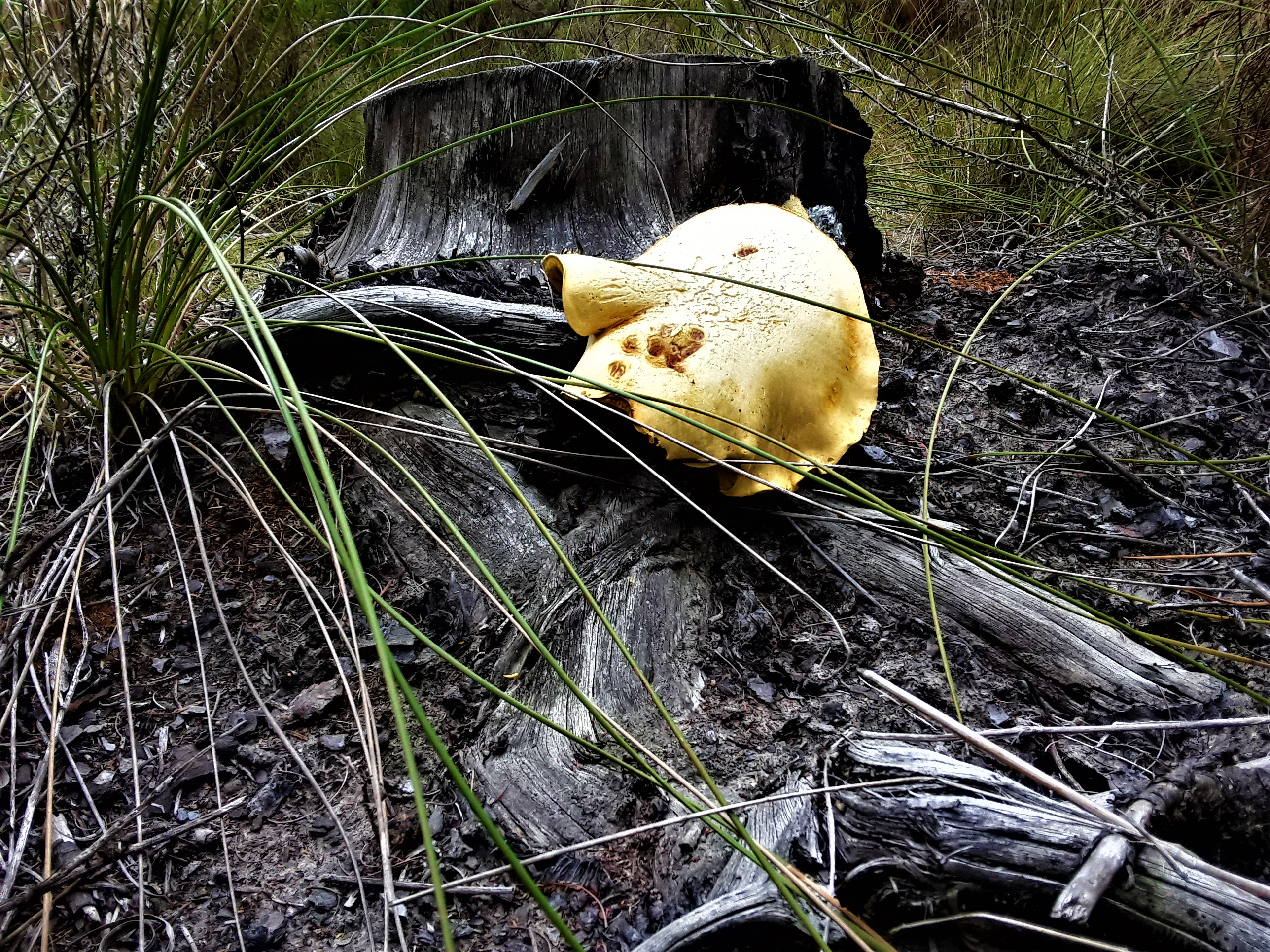 These kind of synchronicities are a pleasant reminder of some sort of pattern to life. It could be a coincidence, but I had forgotten about the dream until I saw the mushroom, and immediately it came to mind. I don't use mushrooms much in any format so it was not a common symbol in life, but it appeared in the dream as something magical and golden.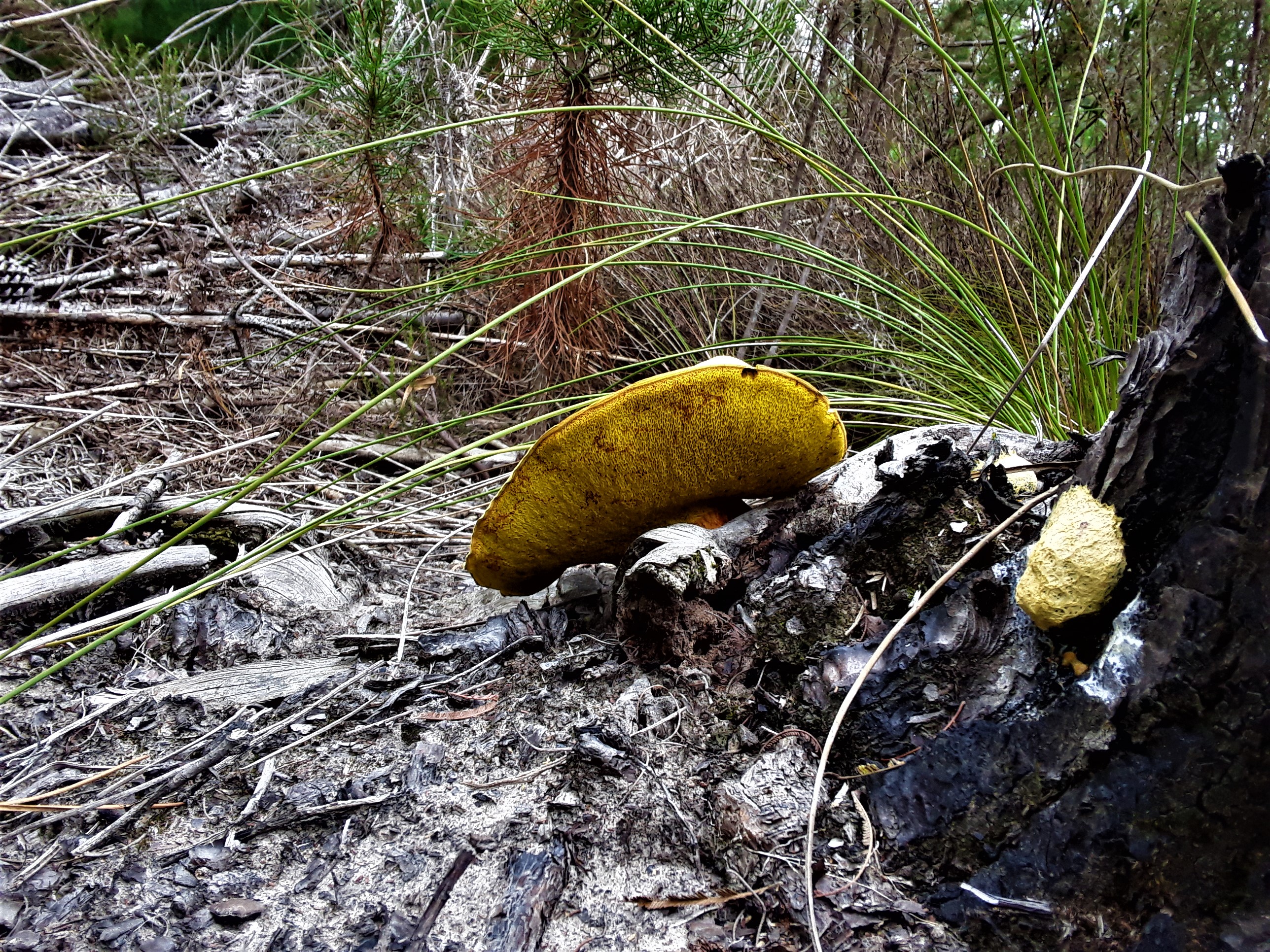 The real life mushroom, might be edible but I'm not sure. Maybe someone can shed some more light on the possibility. Anyway the dream and the synchronicity are my real take away. Curiously I heard a talk recently on a Youtube video (maybe Sacha Stone) regarding the earth going through perhaps some higher radiation or photon energy as we move through space. As a result this could be a time of shifting consciousness on the planet.
One of the symptoms of a feeling of the shift was described as having dreams of something golden. I don't know if I'm remembering this correctly but it seems to be ringing bells for me. Not alarm bells but more a moment of "aha". Maybe we are going through a mini golden age or revival of consciousness of some sort at this time n history on the planet.
The cosmic cycles are long and the earth goes through various epochs over the millennia, and some of them are influenced by galactic weather, or electromagnetic frequencies that hit our earth's electric atmosphere. Since we are all electro-magnetic beings, we are all affected by the cosmic radiation hitting our earth. Sometimes it is seen as the Northern Lights, which appear near the North Pole. This is the sight of the actual electromagnetism hitting our earth's force field and sparking up the field.
Similarly our own auric fields around our bodies is triggered to a degree, depending on the person. It may affect us differently according to our current psychophysical make up or our own vibration. I will need to look into this phenomena a bit more closely. Let me know in the comments if you have any further information on the subject.
Even solar flares and coronal mass ejections from the sun can hit our atmosphere with intensifying effect, causing EMPs of some sort. These may knock out electrical grids or affect people with weak hearts apparently. Our mood is also affected subtly by this kind of electrical influence. So there is more going on around us that we may be physically aware of. The atmosphere is charged with power all the time and Tesla was able to tap in to it with great success. Such power systems may be coming to our lives in the not too distant future.
We're living in an electric universe and these are electric times. Let's hope they can charge up our consciousness so that we are more easily able to tune in to the frequencies that will uplift us and awaken our dormant potentials in our DNA. That's where the magic lies, and that's ideally what the dream of the golden magic mushroom was alluding to. I'm expecting more magic and miracles in my life this year, and you can have experience of it too. The more esoteric sections of certain Vedic texts talk about us entering a mini golden age within the current iron age of Kali Yuga. Let's see what comes to pass.
(photos my own)
---
Posted on NaturalMedicine.io
---
---