Game on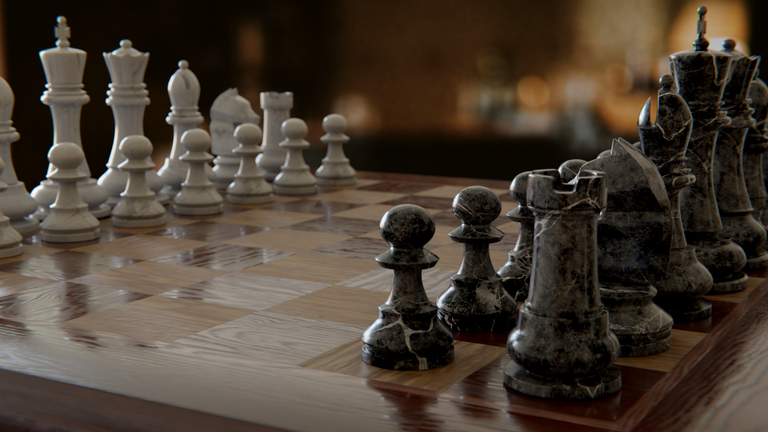 Game On
Made using Blender 2.92

So I woke up this morning feeling like I NEEDED to model a chess board and chess pieces, don't ask me why because I don't know, something in my dreams I think.
So here I am, grabbing a bunch of reference pictures off stock images, tracing and subdividing and beveling chess pieces. It actually took longer than I thought it would (Tis was my first chess modeling seshion ya know so here ya go).
The board is just a plane and different procedural wood textures, and the marble texture of the pieces is a tweaked version of the marble texture made by Poliigon ( #poliigon ).
Heres the AO pass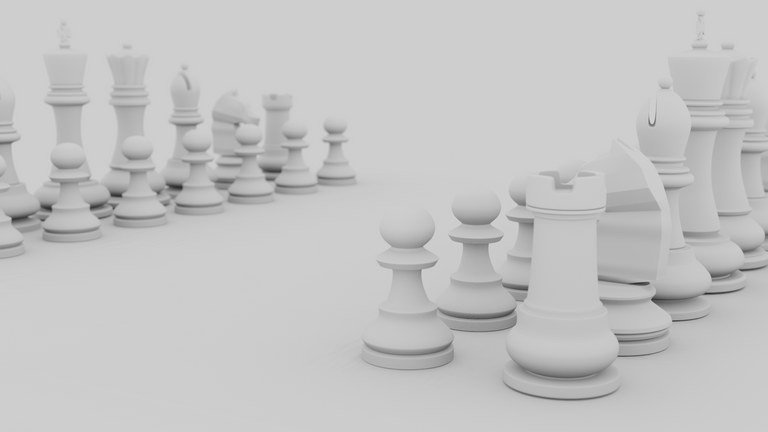 So here you have it, simple and done. Hope you enjoy!
---
---