FEELING A BIT BEARISH / new art to commemorate the CRASH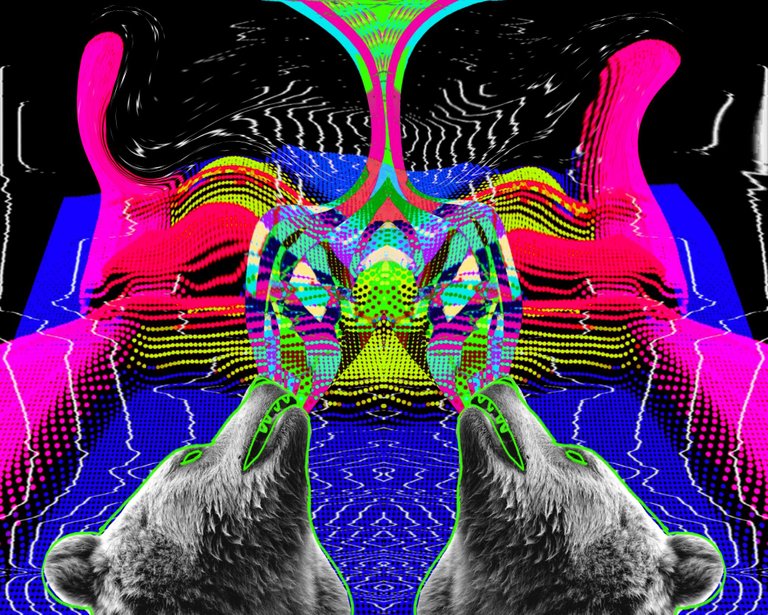 I guess there's not much explanation needed for this one, we are all feeling the wrath of the BEAR. Mix of collage and image manipulation alien honey style!
This art was made to commemorate the market crash of MAY 2022 which will go down in the history books.
Available on NFT Showroom
22 Editions / 22 HIVE EACH:
https://nftshowroom.com/juliakponsford/gallery/juliakponsford_alien-collage_feeling-a-bit-bearish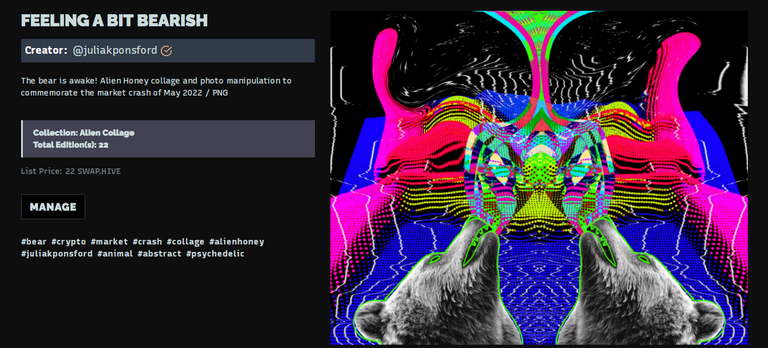 >>>>>>>>>>>>>₳ⱠłɆ₦ ⱧØ₦ɆɎ<<<<<<<<<<<<<
Visit my gallery on NFT Showroom
Find all my social and gallery links here: https://linktr.ee/juliakponsford
Join the Alien Art Hive community and come get some Alien Honey!

To follow on twitter, personal account, Alien Community account <3

---
---