Stacking wood, gardening, foraging and nature stuff!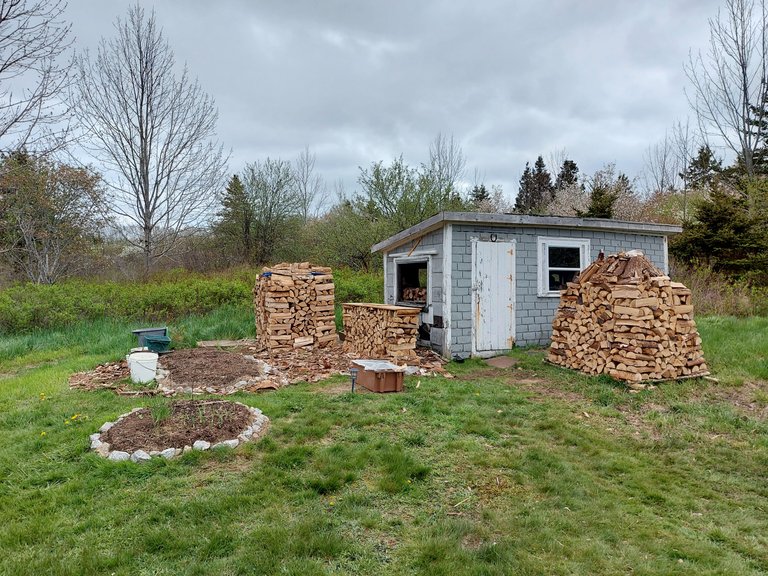 Since we moved to Nova Scotia and finally have a huge space for a garden we have been taking advantage of the sunny days to get as much yardwork done as possible. Since we have a wood stove and want to use it to heat next winter as much as possible we ordered 3 cords of wood last Thursday. Since then we have been figuring out the best way to deal with it.
When the pile came it looked like this: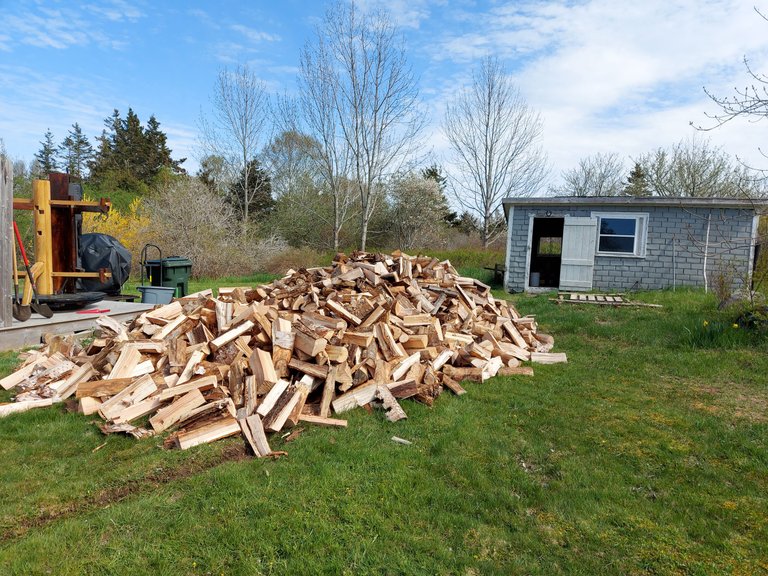 It was pretty tough work, there were tons of FLIES attacking us and thank goodness I wore gloves, both of us managed to destroy a pair of leather ones in the process.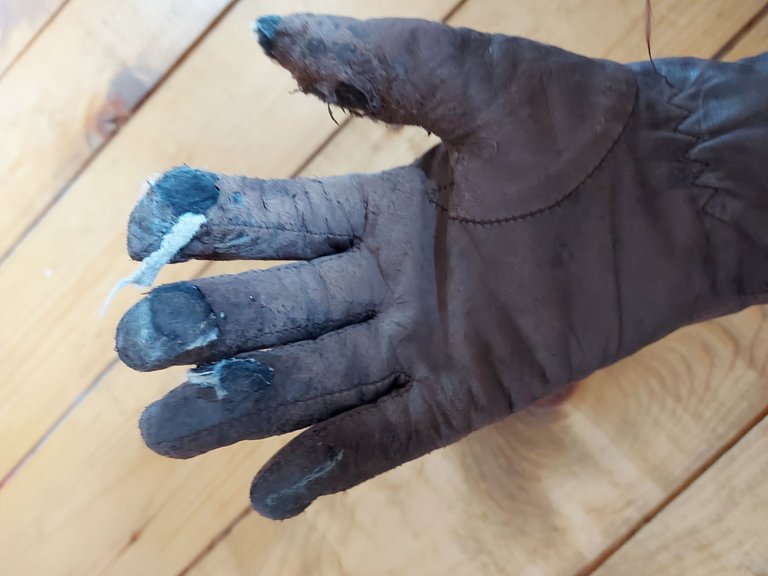 I had to stop and appreciate the beauty of the wood once in a while, isn't nature amazing?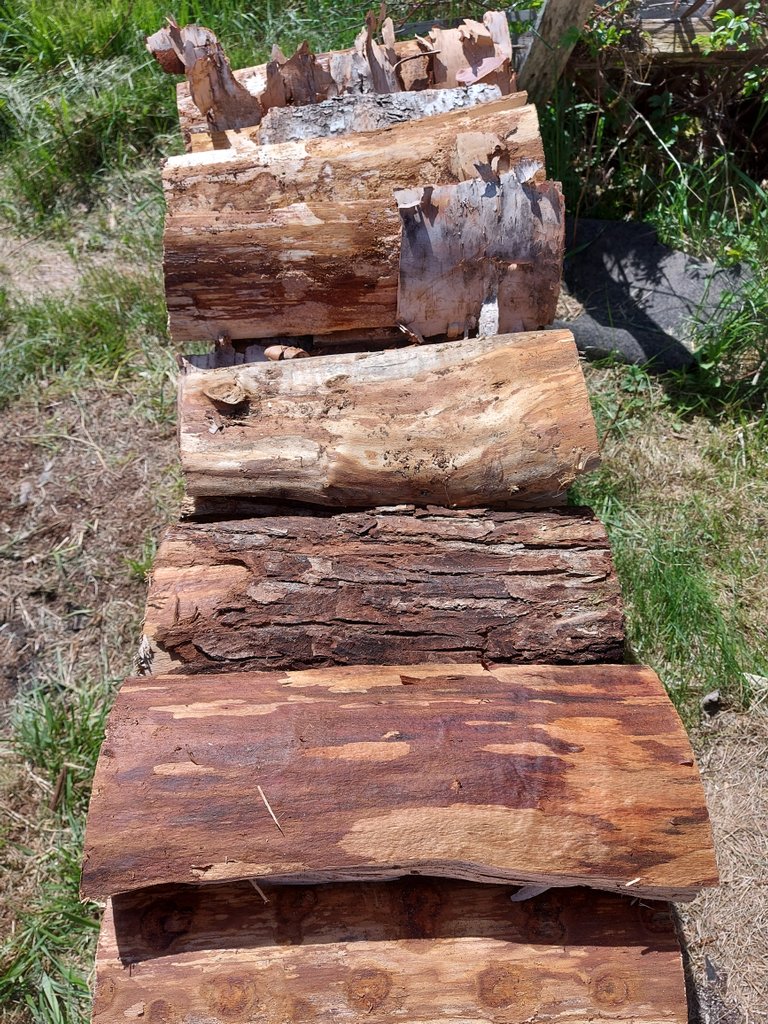 Once all the wood was stacked there were massive piles of bark and small bits of wood that I scraped up by hand and used to add all around our work table to hopefully suffocate the grass so we can work in pot plants and seedlings in peace without so many ticks bothering us :/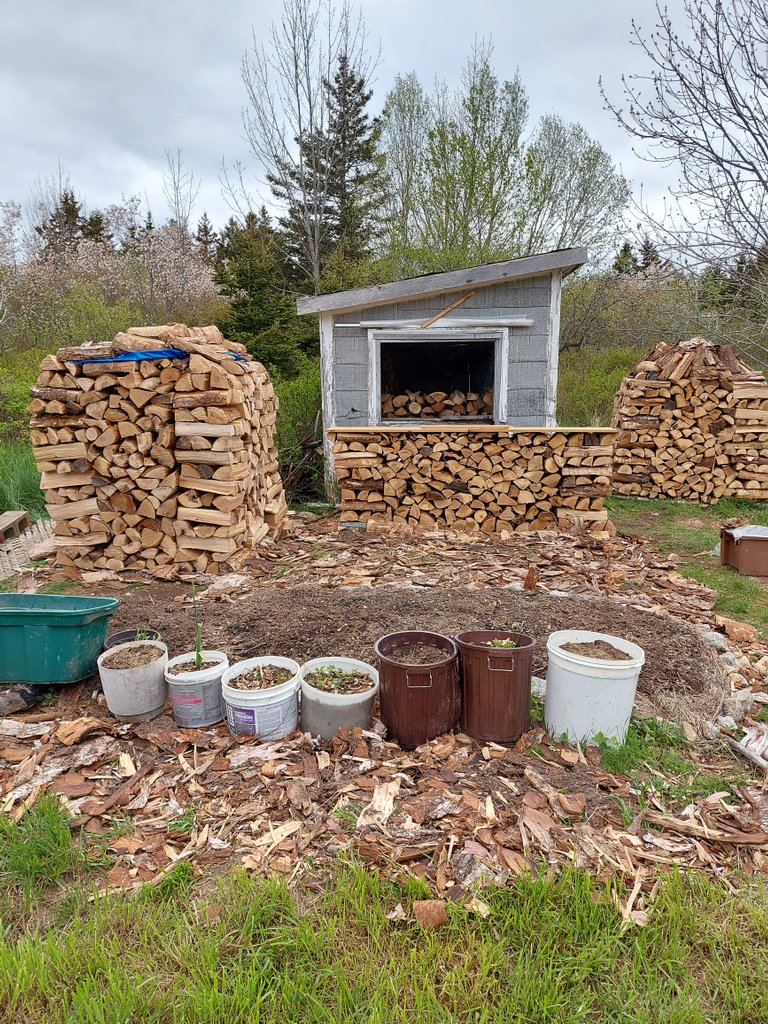 I also used a lot of the wood shavings and bark to line the pathways of another garden bed (not pictured here) to make a kind of lazy compost!
---
We have 7 garden beds all ready to go, no dig style, we managed to get a few things in the ground, snap peas, green beans, potato, garlic, onion and sunflowers. It should be well past the last frost but the weather is quite a gamble here. Hopefully over the next week or 2 we will get the rest of our seedlings outside.
I also direct seeded chives, dill and parsley as a barrier around the edges to hopefully satisfy / deter the slugs?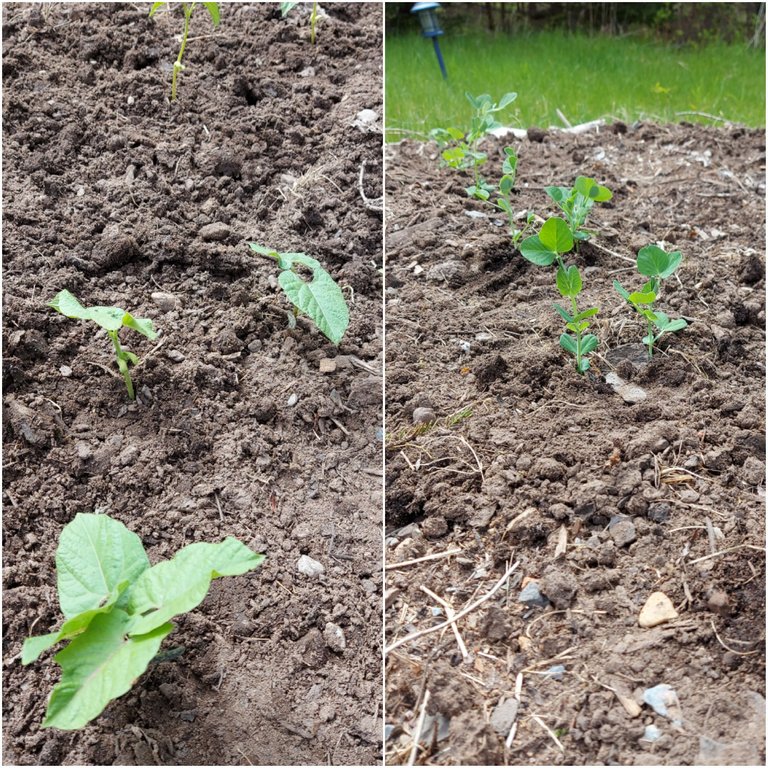 The foraging here has been interesting as there are lots of plants already growing on the property. There are wild strawberries literally everywhere, so many that I can't stop walking all over them. We uprooted a few batches and potted them and will do an experiment to see if they do any better or if it's best to just leave them where they were: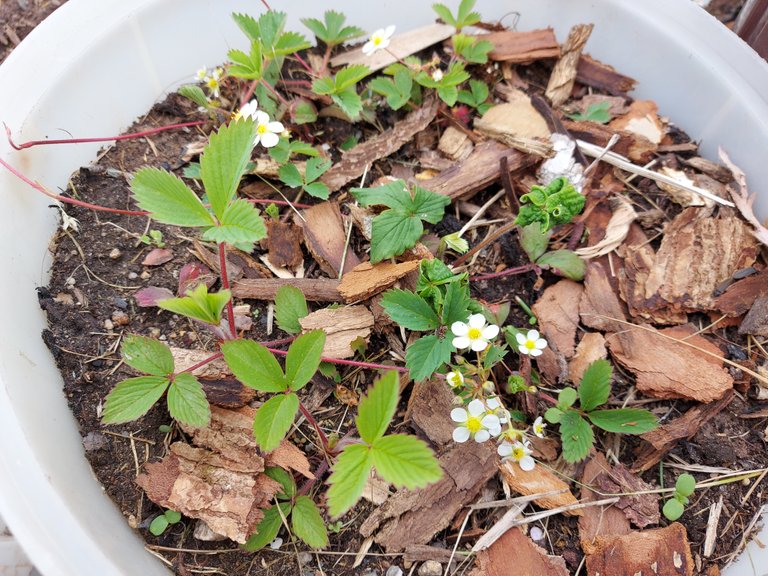 We also found a huge bunch of chives and divided them, left half in the original location and planted the other half in a garden bed. I am waiting for some of these flowers to pop so I can harvest more seeds!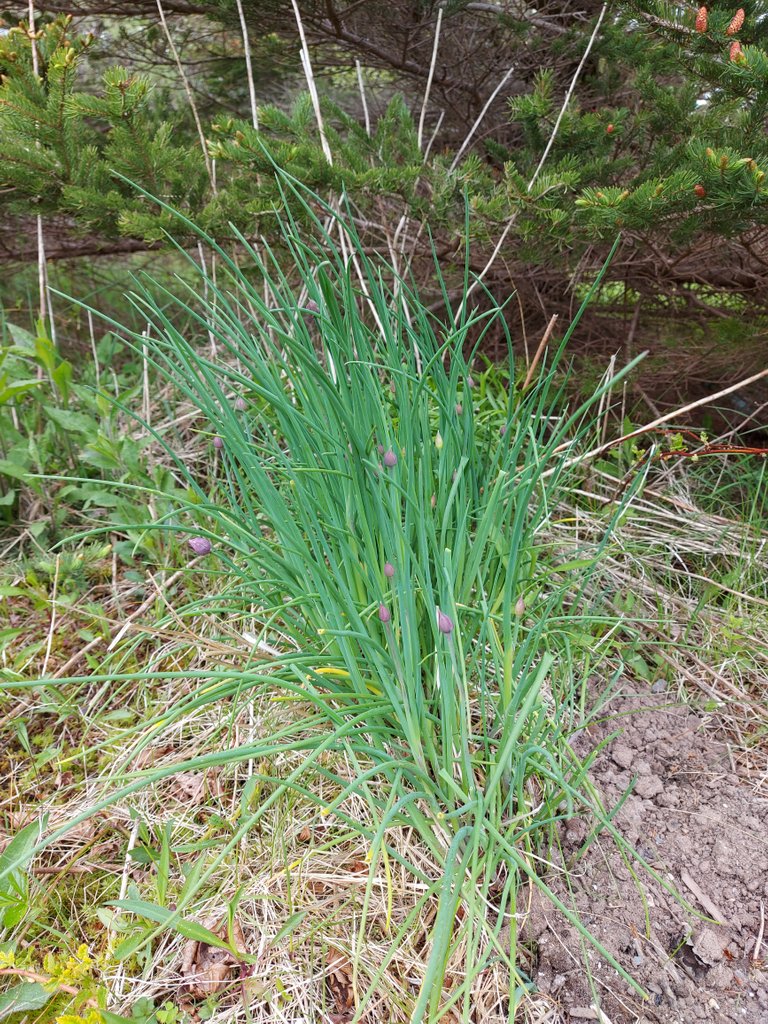 We have a big blackberry bush around back and a few smaller ones scattered around the property, buds are just starting to popup: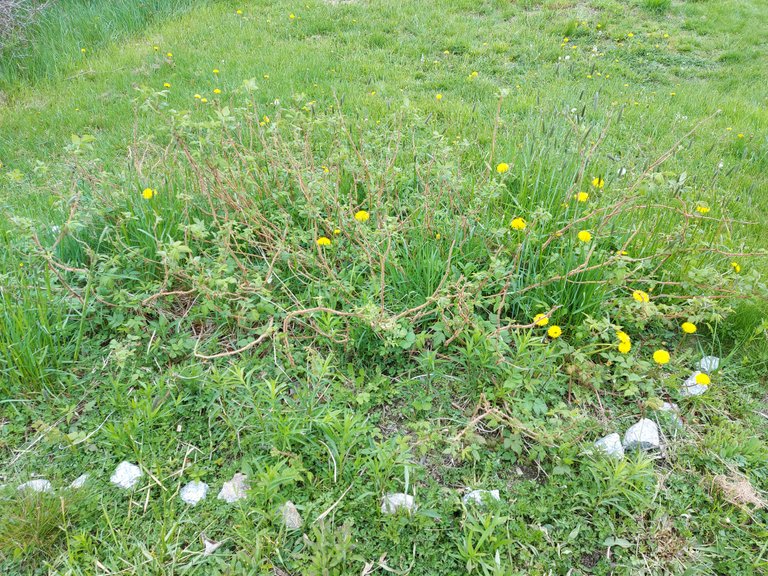 We have fern fiddleheads everywhere as well, they may be the poisonous kind so I am not chancing it but they are pretty! Last time I had checked they were kind of furry which led me to that conclusion but undetermined.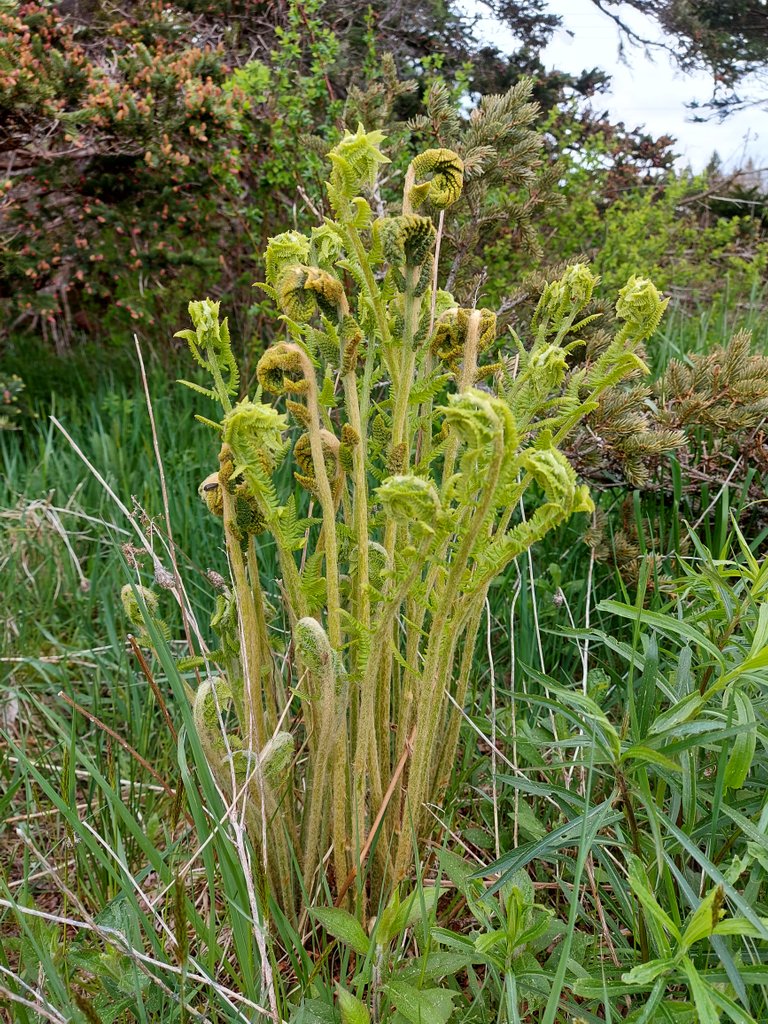 The most interesting forage discovery is SPRUCE TIPS! I had no idea these were edible and they are everywhere here! They are the new growth in spring on the tips of spruce trees: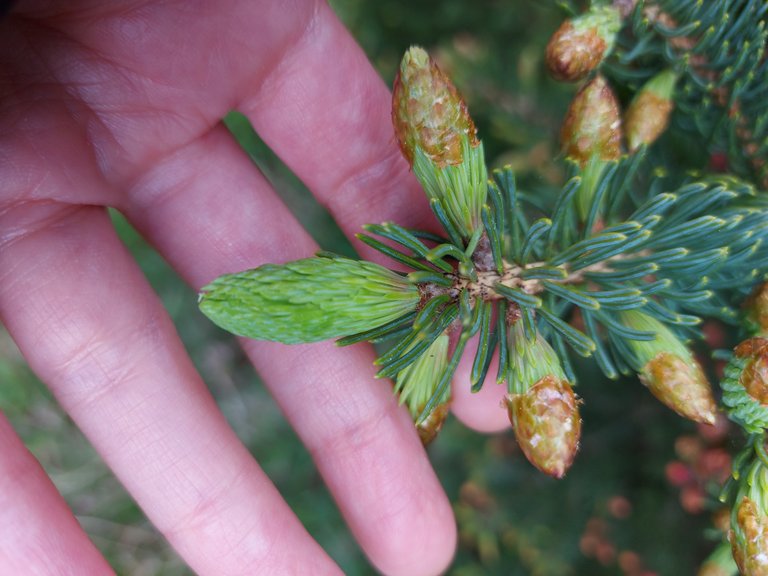 They are apparently only available for a short time in spring, they have a nice taste, like spruce tree but with a lemony taste, I made some tea with them. I will forage a few bags to freeze for the year.
Apparently these red cones full of pollen are edible too but I haven't tried those yet.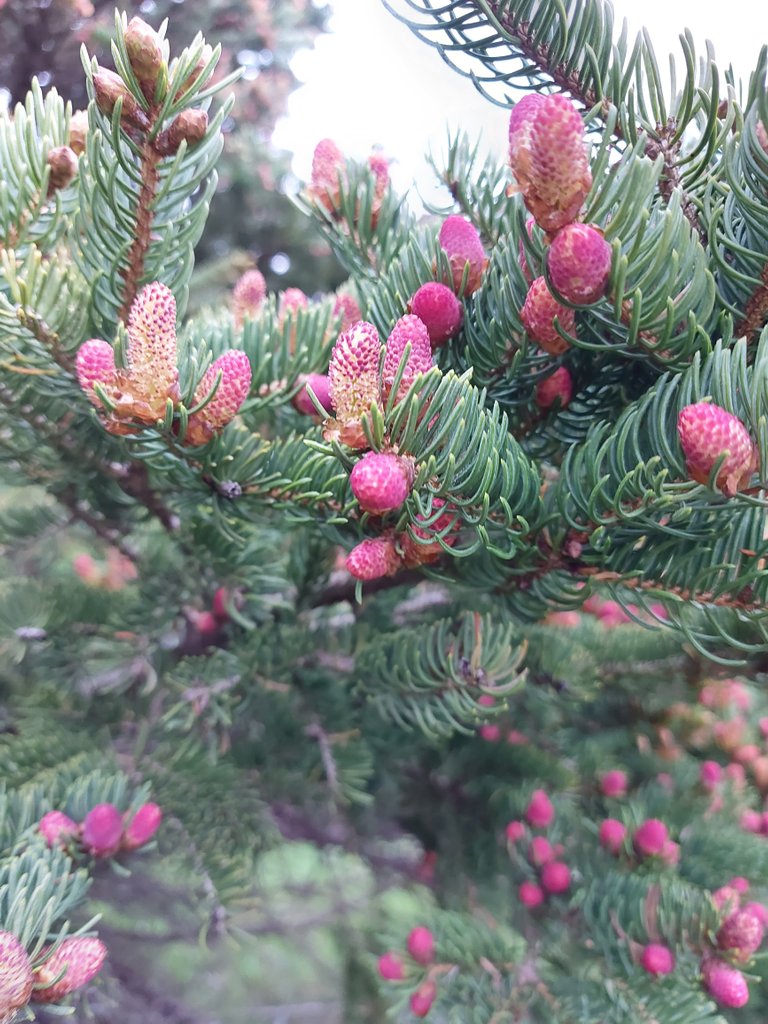 Another cool thing I found I believe is a rhubarb, I looked through some identification sites and it doesn't appear to be burdock or skunk cabbage, it's quite small so I'll leave it for now and investigate later!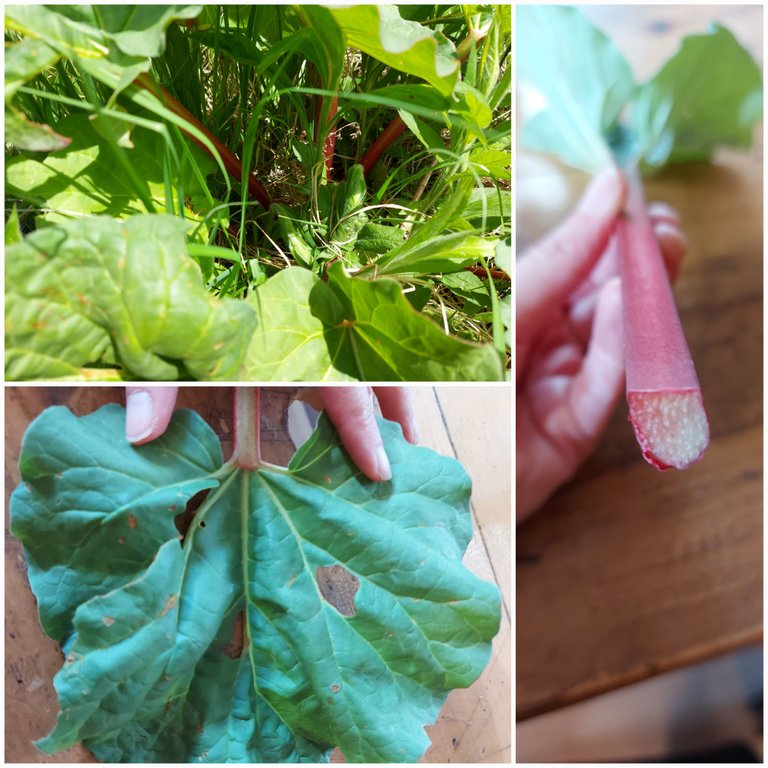 Last up is ginger. I was walking nest to the road with my mother a while back and found these and pulled them up.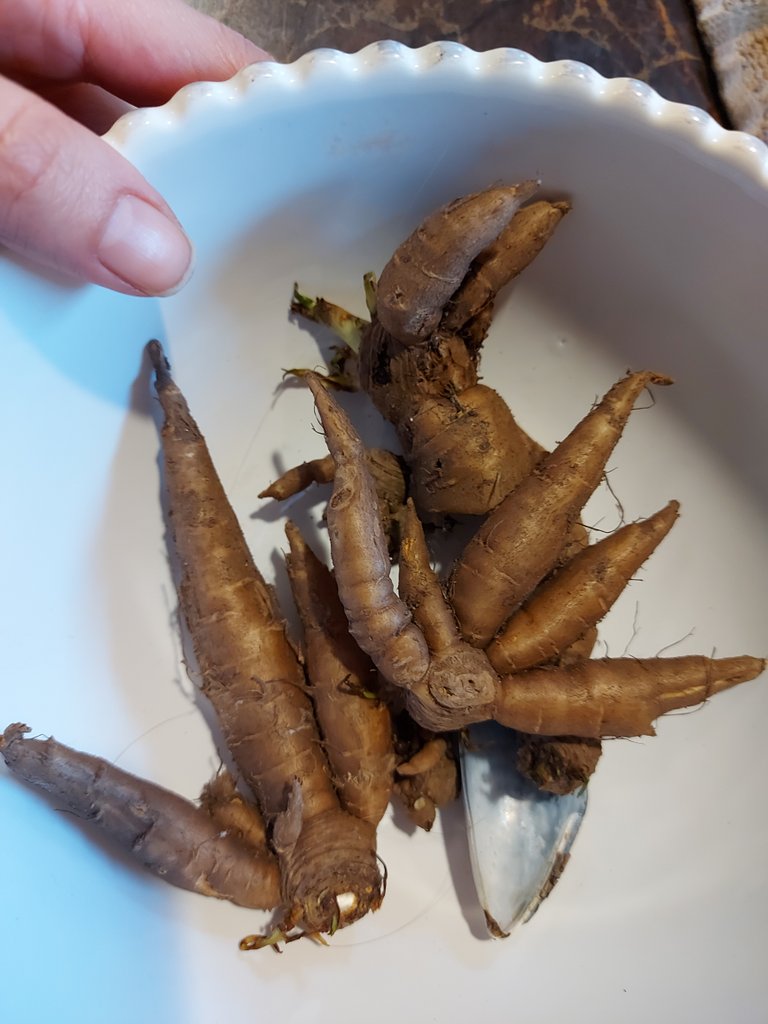 I replanted them in a wild area of our yard that is a bit boggy and similar to the area where I found them and the other day I noticed that I have three huge sprouts. They have been doing well with 0 intervention or watering so I'm pretty pleased about that!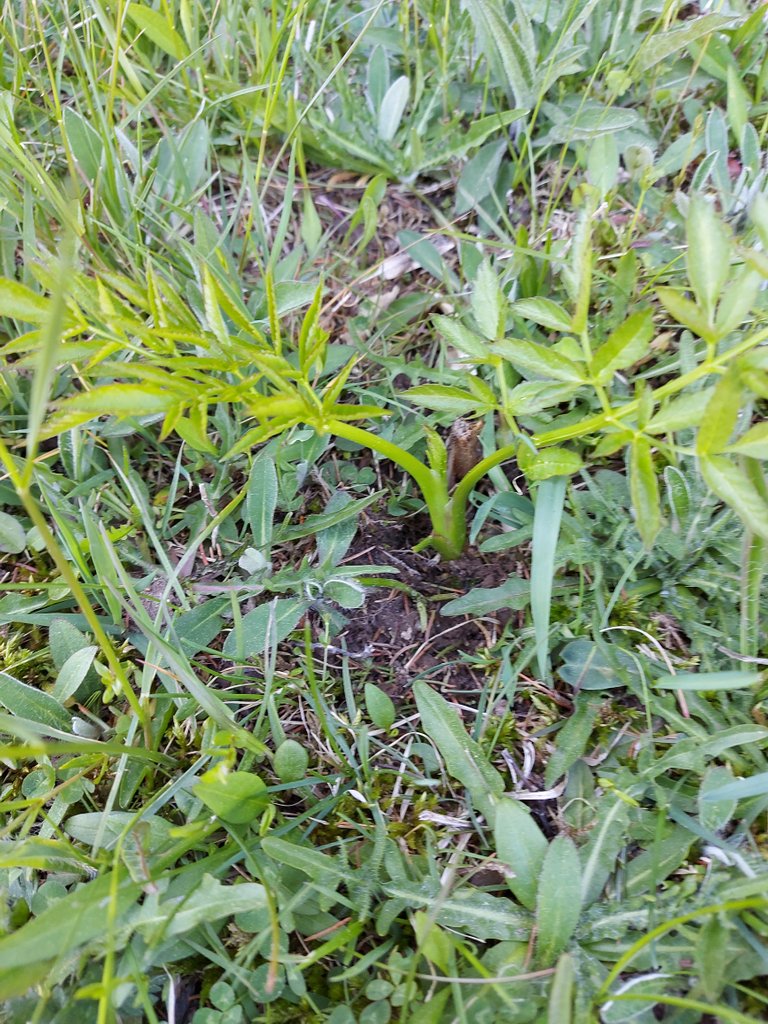 Excited to see if these flower and how big the roots get :)
We also have a lot of mystery plants around, the owner of this place made a perennial garden around the back, supposed to be blueberries and some other stuff. What I can spot are bleeding hearts, and maybe forget me nots?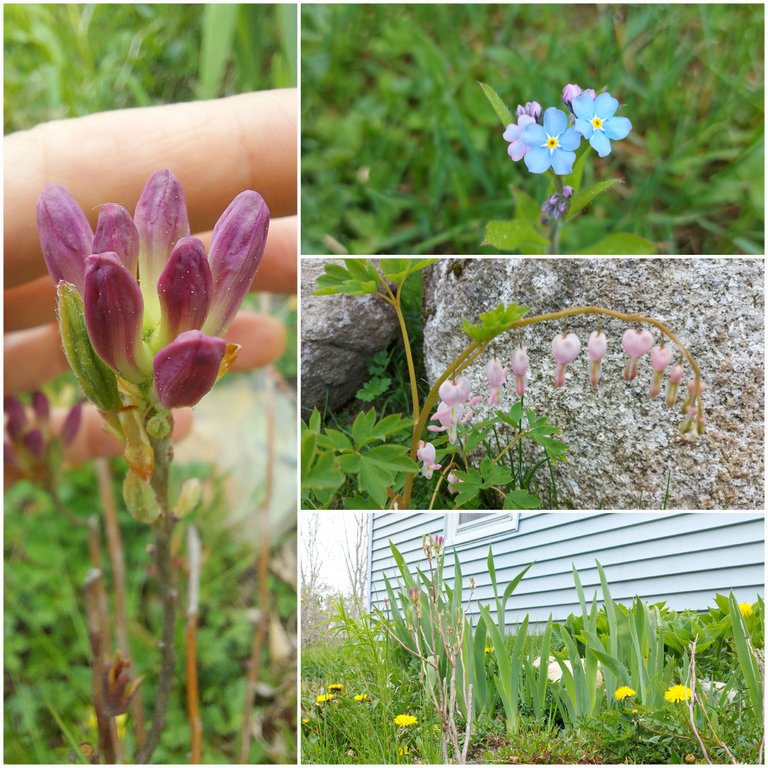 This is farmer Julia, signing off, will be back to the art content soon :D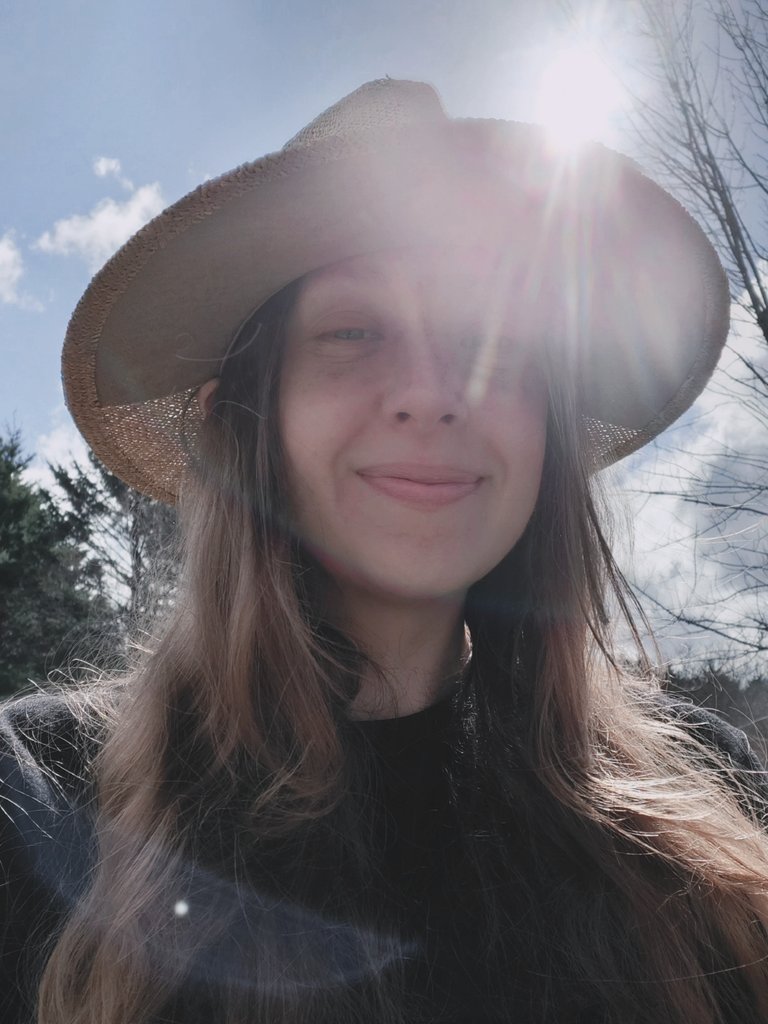 >>>>>>>>>>>>>₳ⱠłɆ₦ ⱧØ₦ɆɎ<<<<<<<<<<<<<
Visit my gallery on NFT Showroom
Find all my social and gallery links here: https://linktr.ee/juliakponsford
Join the Alien Art Hive community and come get some Alien Honey!

To follow on twitter, personal account, Alien Community account <3

---
---