We dive beyond into the unknown / SUBNAUTICA an underwater world
English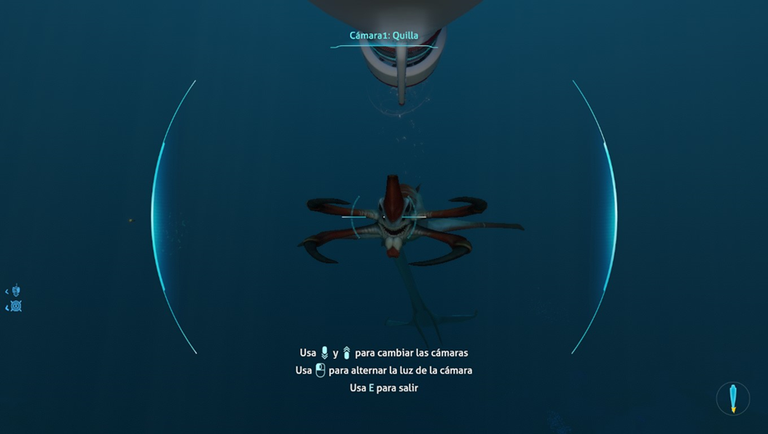 Would you be willing to face the unknown to find some way to escape from a hostile planet that tries to kill you every day? Hello GAMERS, welcome once again to this space where I will show you my progress through my lonely life on this planet full of threats and no existing human life... Or at least some hint of something I have found ☹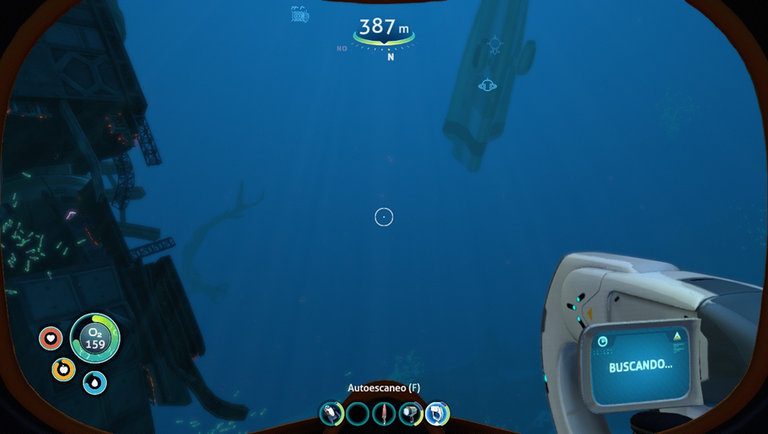 Before going into greater depths, I wanted to explore a little better what was superficially and find some cavern or something to descend and see other things, I could discover several new sources of energy that would help me in the future to make longer trips and return more sustainable my base, but all discovering is not done without sacrificing something first and in this case I would come face to face with a very real threat in the depths of this planet.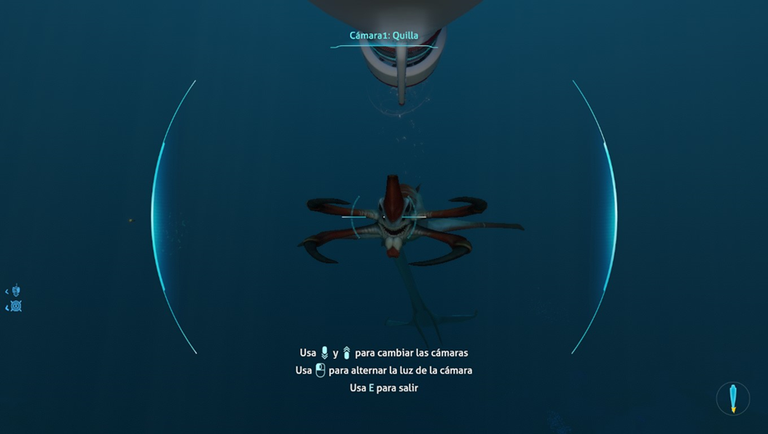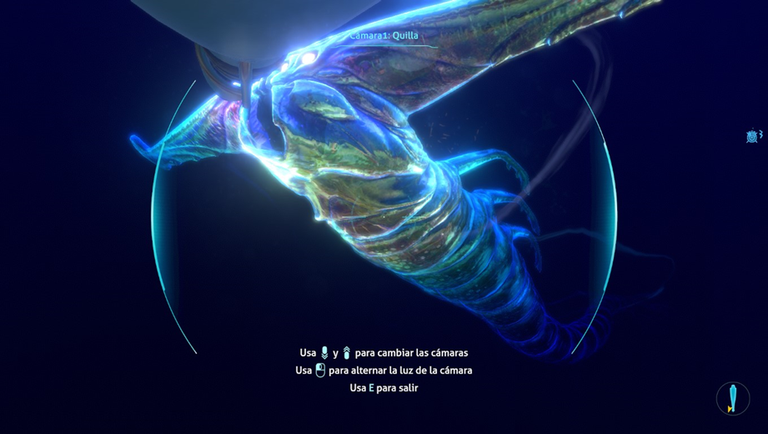 I was able to quickly flee from them and hopefully make it back to my base alive, but the engine was compromised and a fire was set in the cyclops, clearly it was not fully developed, I still started my expedition and continued exploring.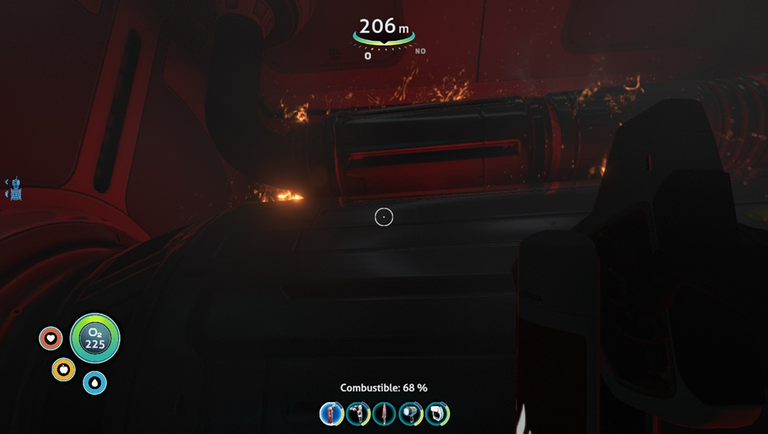 At the base, I prepared several energy sources that would be useful in case the ones I already had ran out and I could replace them halfway through the trip.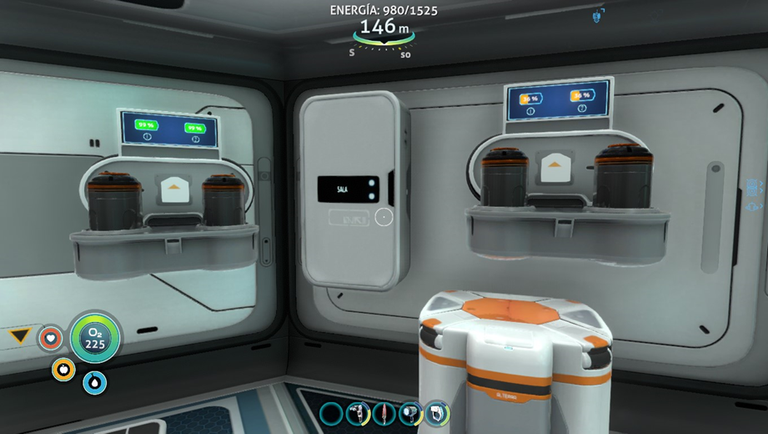 Start the trip:
Equipped with enough food and resources I found a crevice that took me to an unexplored depth and I went deep into the edge of the planet to gather valuable resources and see if I could find something valuable to get off the planet and above all to find a cure.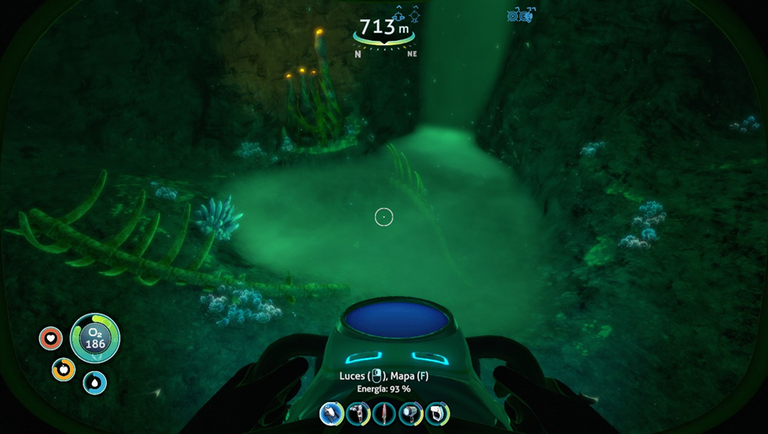 Over 700 meters deep, first time reaching great depths 😊 I was really quite excited and was able to gather new minerals and resources that I could certainly take better advantage of for the development of new technology... But once again "that creature" was appearing again and I was getting more and more used to be its prey.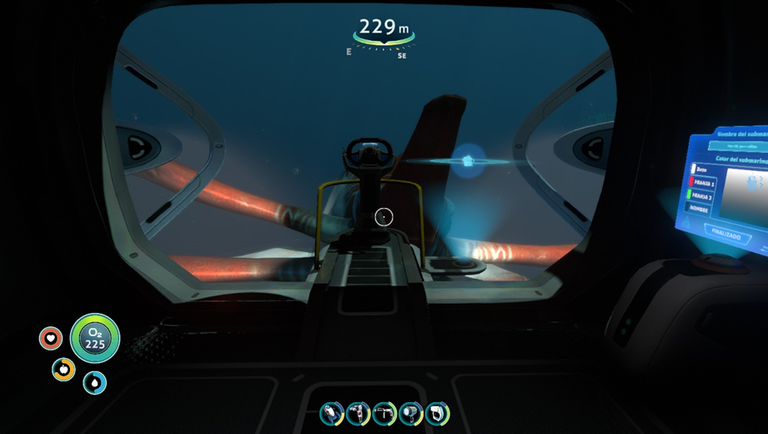 I made several trips between the base and the new grotto and discovered an alien base where they were experimenting with the marine species of the planet, I think they were trying to find a cure for the disease, before quarantining the planet.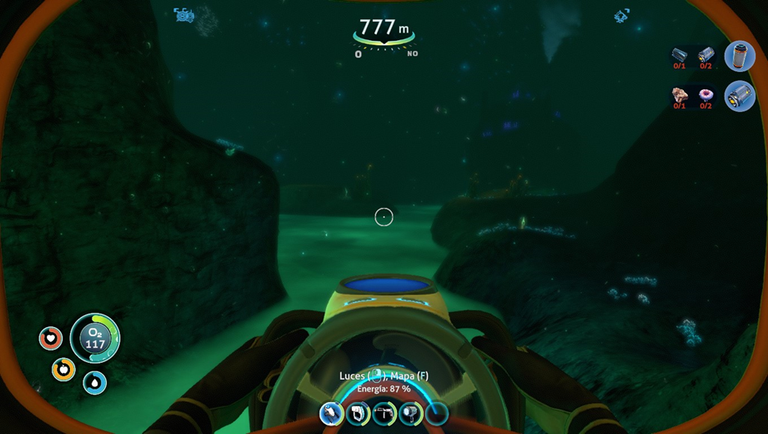 "Apparently this alien structure collapsed to the seafloor"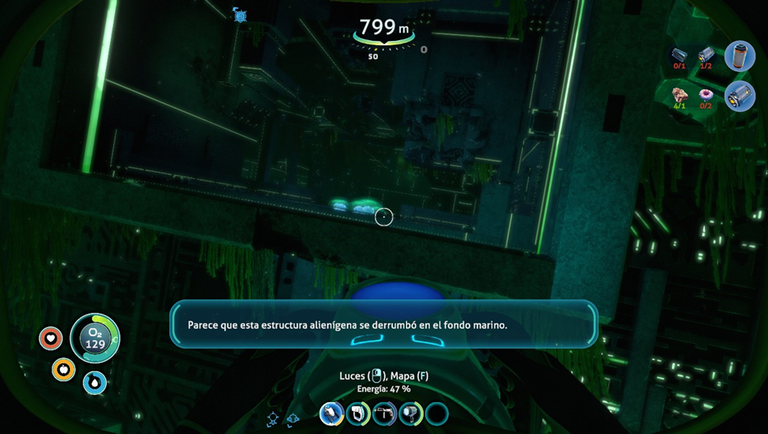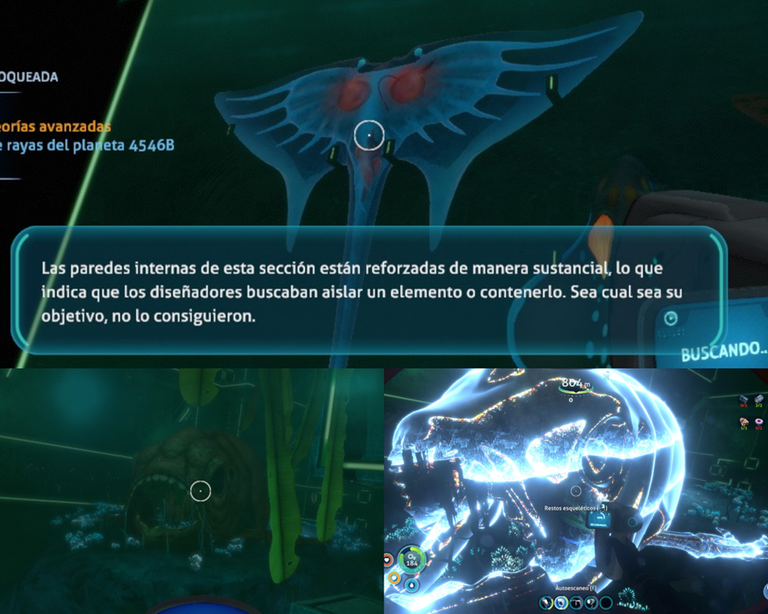 I left the alien base as soon as possible and I realized something was happening to me that was undoubtedly endangering my life, the infection was taking over my whole body and although my immune system was working to defend me from the disease it was doing so with little efficiency.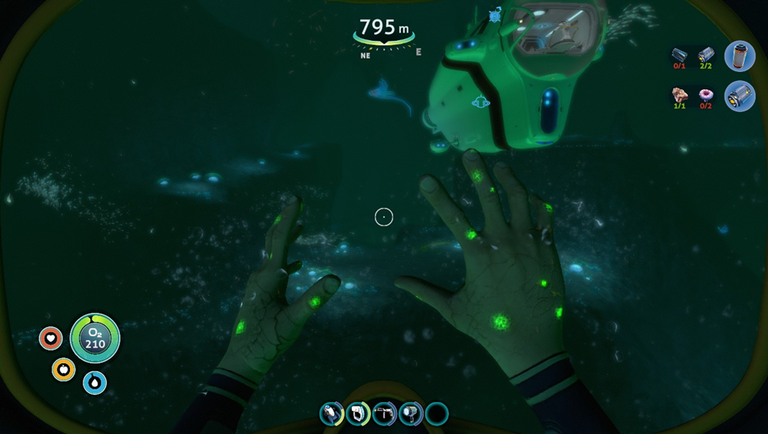 I arrived at the ship and went straight to my base, I had to process everything new I had discovered, collect supplies and put in order everything that was around me in order to draw a new plan based on what I had discovered.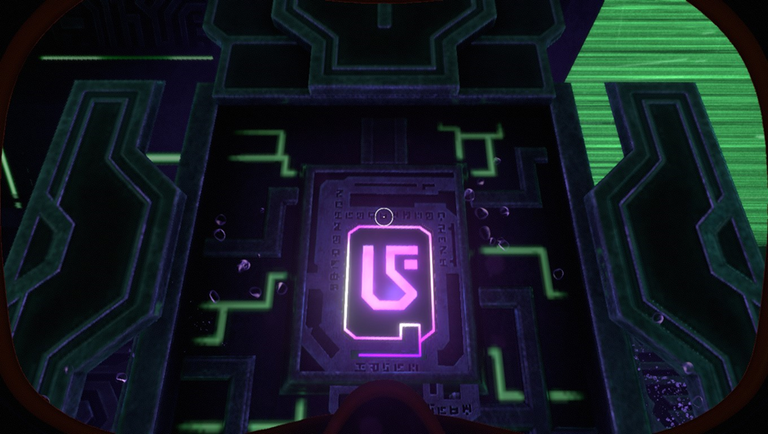 I'm really alone!
It was an idea that I really did not want to do, and yes I know it's just a game, but there is something that transmits you and if you put yourself a little in the skin of the character you realize that you are the only living human being on the planet and that maybe you could die of the infection or worse, be eaten by some beast of the planet. I took a few days to order the whole base, study the life forms of the planet in my aquarium and to get over the fear of certain creatures by making creatures of these creatures.
With all the technology I could gather I could make a kind of cafeteria and I could store smoked food so it wouldn't rot, on the other hand, I made a coffee machine and also a frying machine, so I could have just a little variety and give it a homey feel.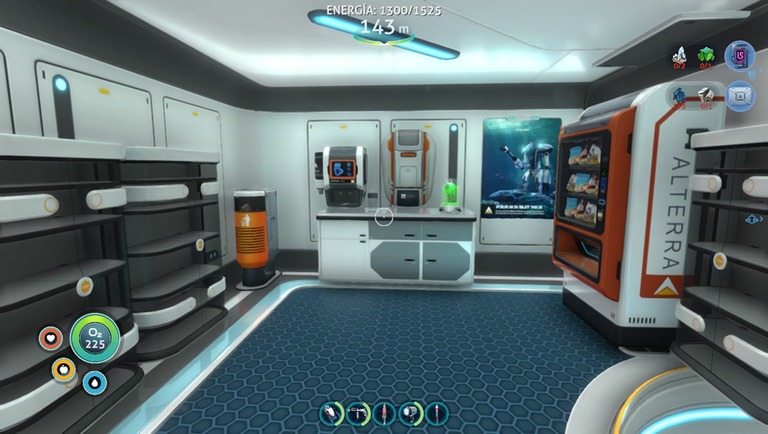 With the new water filtration machine, he could purify the ocean water by separating its salts and making it drinkable, and he would also have salt to smoke food.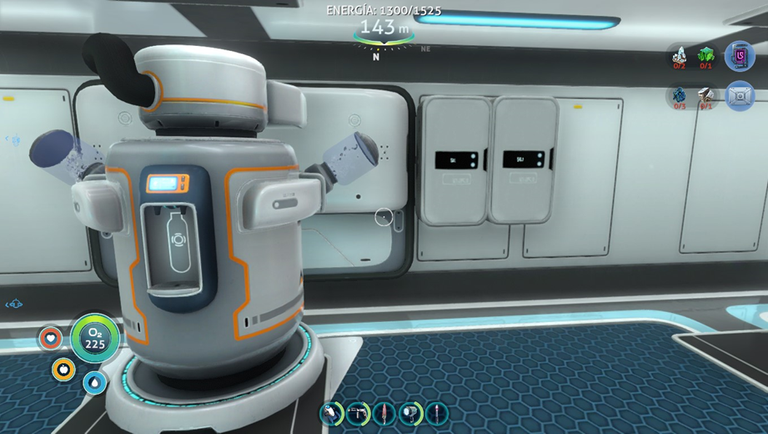 I also made myself a kind of computer, to analyze all the data found and sit for a while.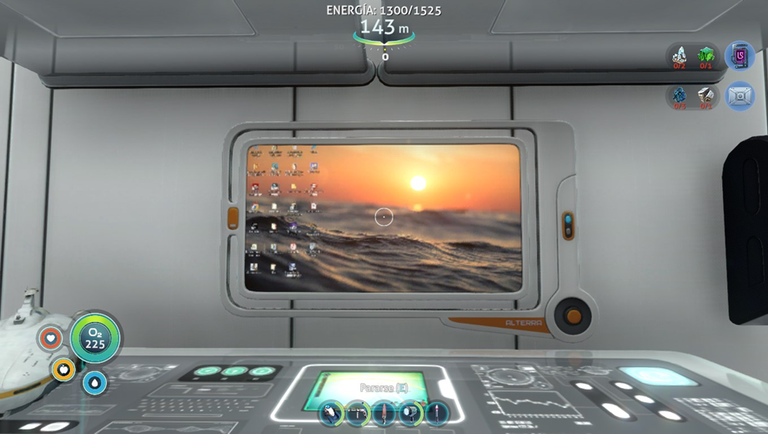 I moved into my new room, always putting up pictures of my loved ones, wife, children and my father... I don't know if I'll ever see them again, but I'll have to make better use of the time when I'm with them ☹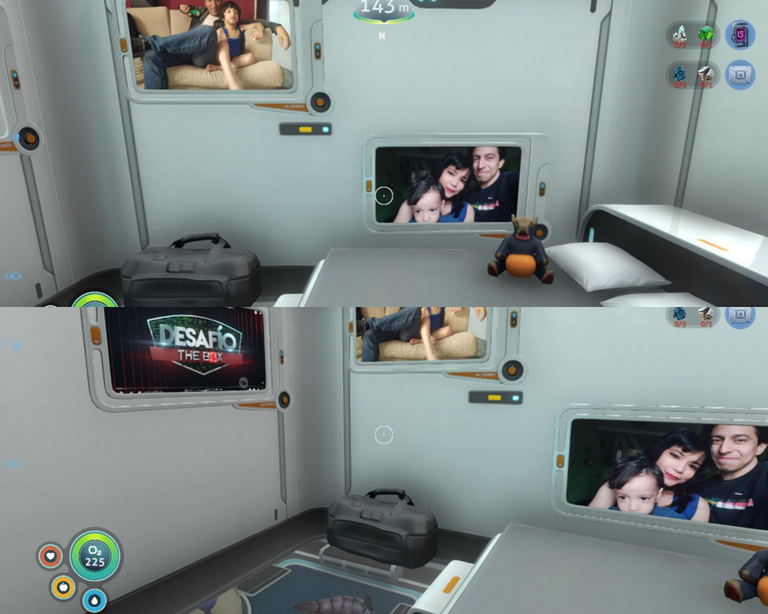 I also put a stuffed animal I found on the bed to cuddle at night ☹.
And to think that on this ship I traveled ☹ and ended up crashed on a hostile planet.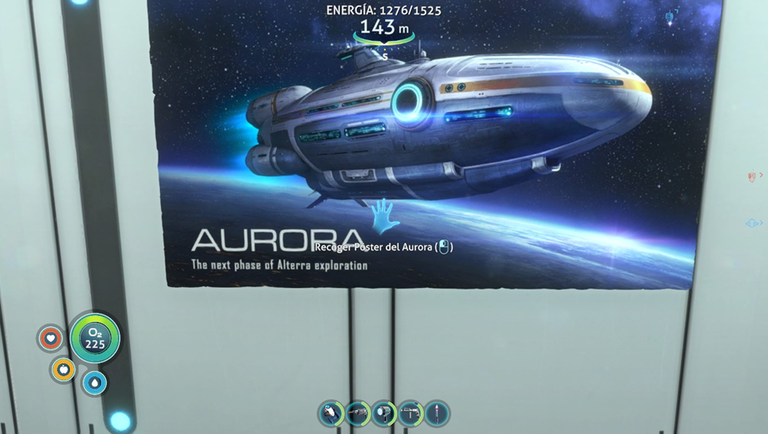 One of the things I also did was to complete my aquarium to better study the marine species that frightened me so much and to improve the depth of the vehicles to make more efficient explorations.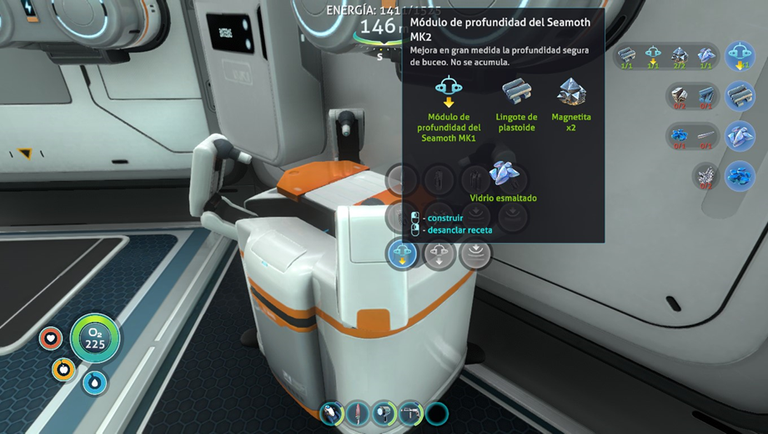 While I continued exploring and collecting vital minerals to continue with the expeditions, I received a radio message. You can imagine that the first thing I thought was that someone had called me or sent me a message inside the planet, maybe I was not as alone as I imagined, maybe it was someone from another planet wanting to help me, it could not all be bad news, right?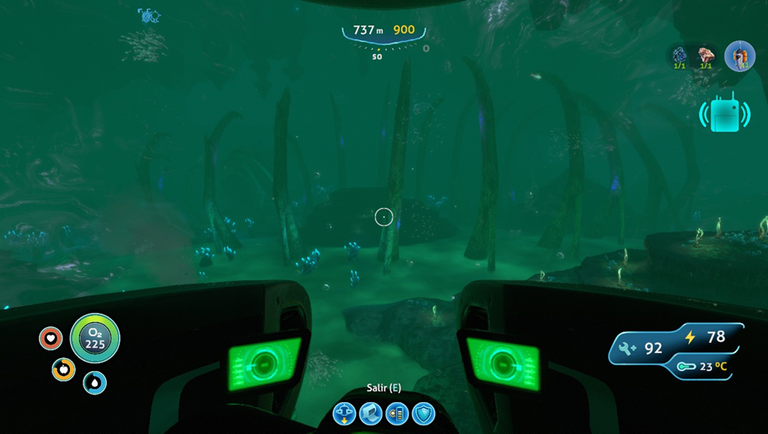 Right?
The first message would be... interference?
¿?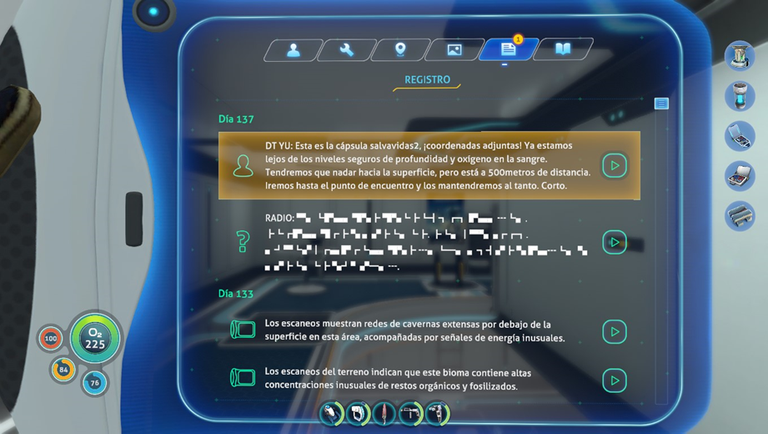 The second message was simply a life capsule... They had died a while ago... ☹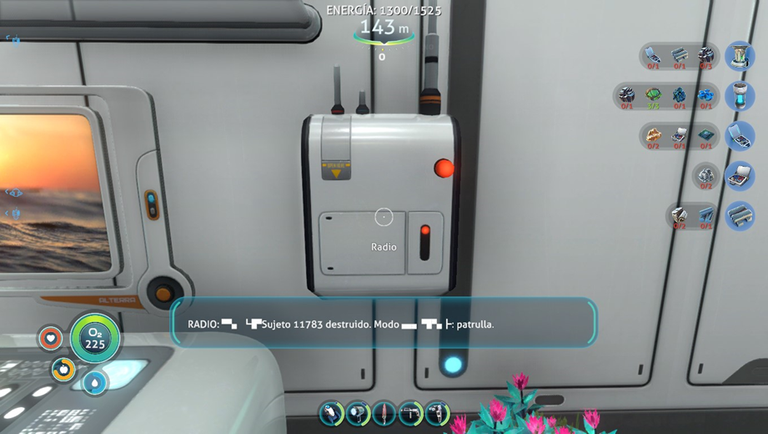 "Subject 11783 destroyed. Mode ? Patrol... What does this message mean? I found it very disturbing.
I don't know if this game seems to me one of the best games I've tried, or just a disturbing game that calls you to the unknown, making you suffer psychologically for wanting to find something good or that helps your character in this situation. I think a game achieves its goal when it puts you in the place of the character and successfully transmits you that feeling of psychological terror and fear of the unknown as subnautica does, from the setting to the details, the creatures and the narrative that surrounds you, recommended 10/10. Thank you very much for reading me, don't forget to VOTE, COMMENT AND SHARE, that would help me a lot. Thank you very much for making it this far and I'll see you again in another adventure....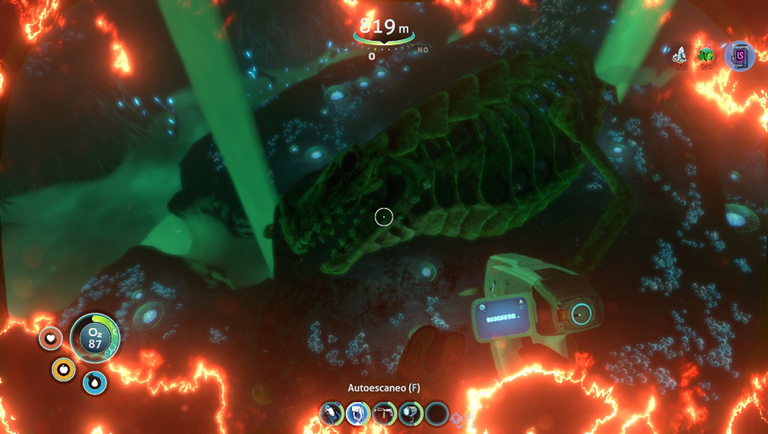 I think?
All screenshots were taken by me

---
Español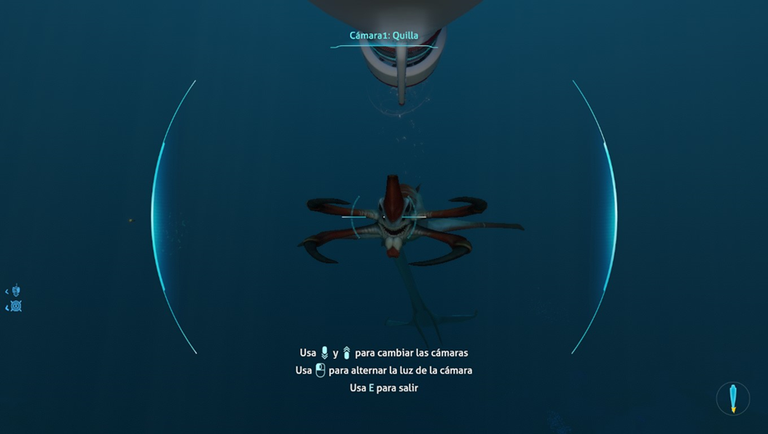 ¿Estarían dispuestos a enfrentar lo desconocido por encontrar alguna forma de escapar de un planeta hostil que intenta día a día matarte? Hola GAMERS, sean bienvenidos una vez más a este espacio donde les mostrare mis avances por mi vida en solitario en este planeta lleno de amenazas y sin vida humana existente… O por lo menos algún indicio de algo que haya encontrado ☹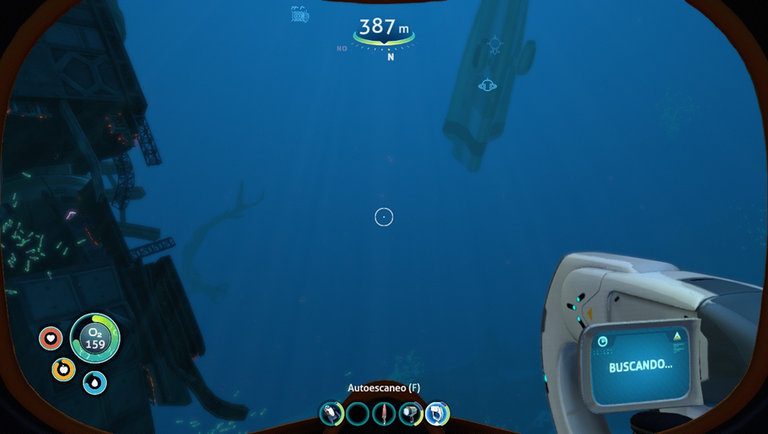 Antes de adentrarme en profundidades mayores, quise explorar un poco mejor lo que había superficialmente y encontrar alguna caverna o algo para descender y ver otras cosas, pude descubrir varias fuentes nueva de energías que me ayudarían en un futuro para hacer viajes más largos y volver más sustentable mi base, pero todo descubriendo no se hace sin sacrificar algo primero y en este caso me toparía cara a cara con una amenaza bastante real en las profundidades de este planeta.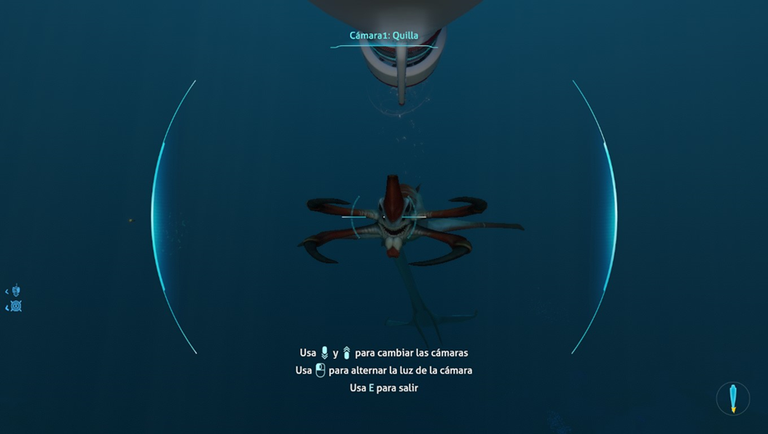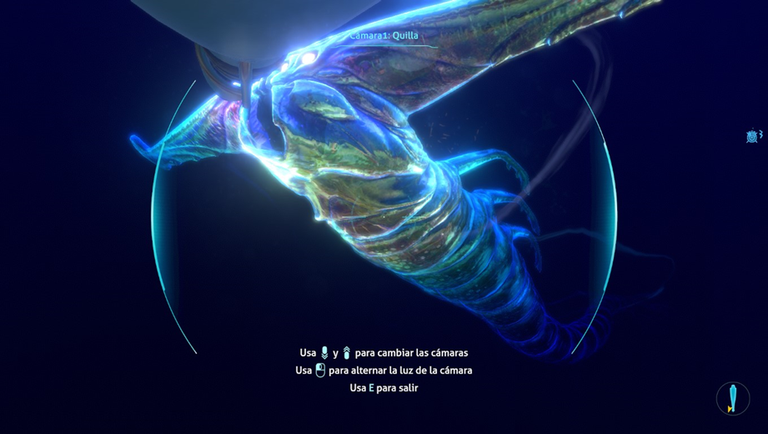 Pude huir rápidamente de ellos y con suerte llegar vivo a mi base, pero el motor se vio comprometido y se hizo un incendio en el ciclope, claramente no estaba por completo desarrollado, aun asi inicié mi expedición y seguí explorando.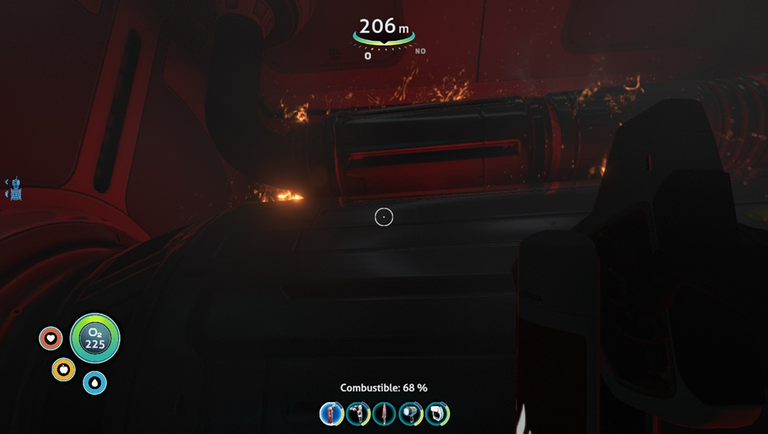 En la base prepare varias fuentes de energía las cuales me servirían en caso de agotarse las que ya tenía y poder reemplazarlas a mitad de trayecto.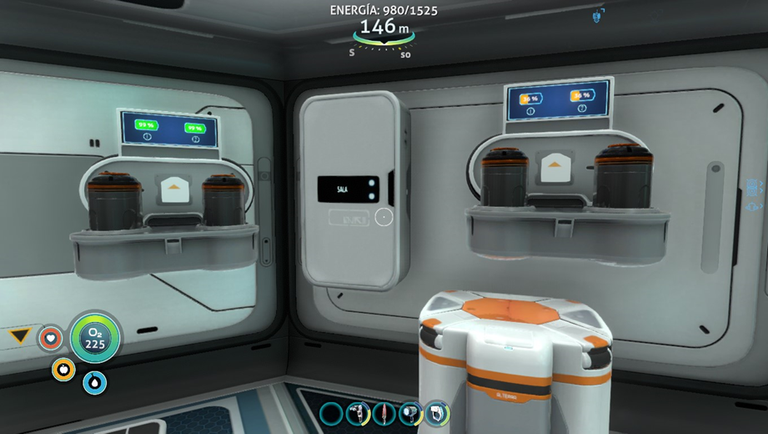 Inicia el viaje:
Equipado con suficiente comida y recursos encontré una grieta que me llevo a una profundidad inexplorada y me adentre en el confín del planeta para ir reuniendo recursos valiosos y ver si podía encontrar algo valioso para salir del planeta y por sobre todo encontrar una cura.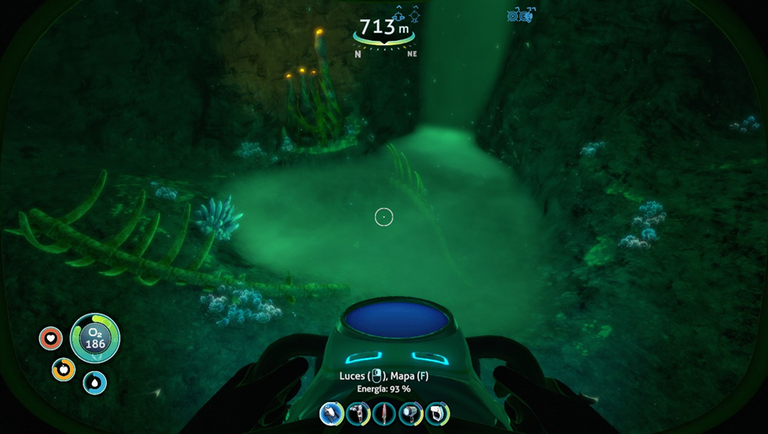 Mas de 700 metros de profundidad, primera vez alcanzando grandes profundidades 😊 estaba realmente bastante emocionado y pude reunir nuevos minerales y recursos que sin duda podría aprovechar mejor para el desarrollo de nueva tecnología… Pero una vez más "esa criatura" volvía aparecer y cada vez me acostumbrara más a ser su presa.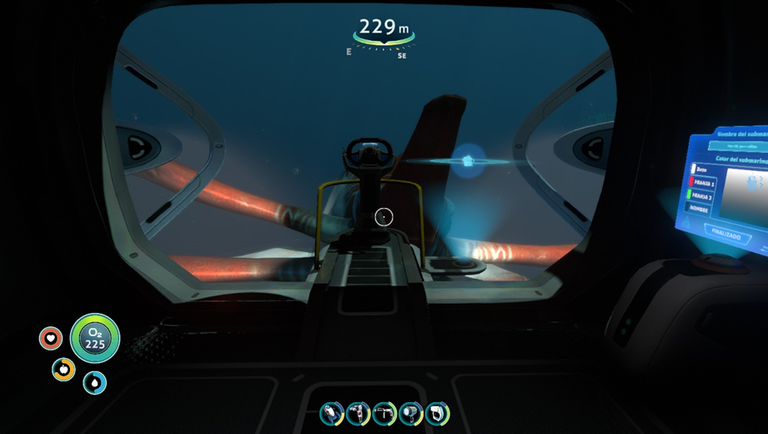 Hice varios viajes entre la base y la nueva gruta y descubrí una base alienígena en la cual experimentaban con las especies marinas del planeta, creo que intentaban buscar una cura para la enfermedad, antes de poner el planeta en cuarentena.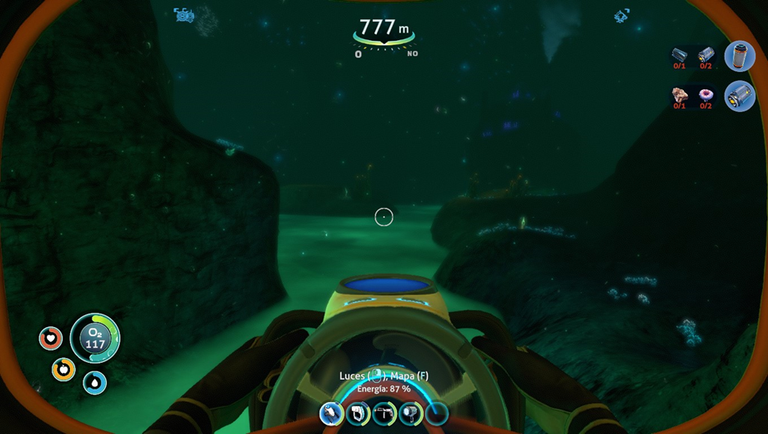 "Al parecer esta estructura alienígena se derrumbó en el fondo marino"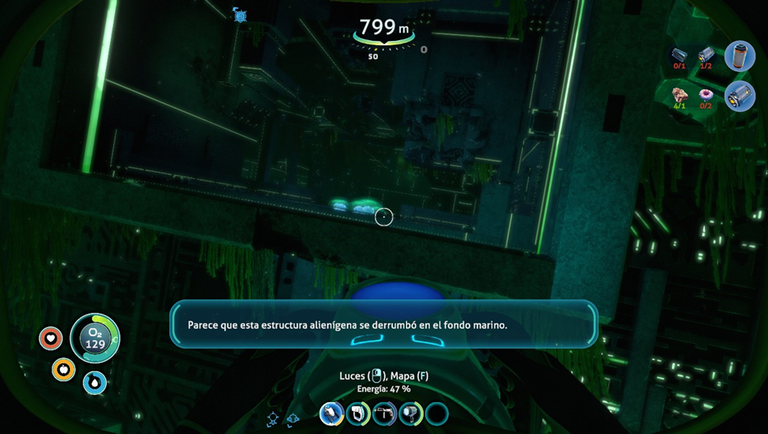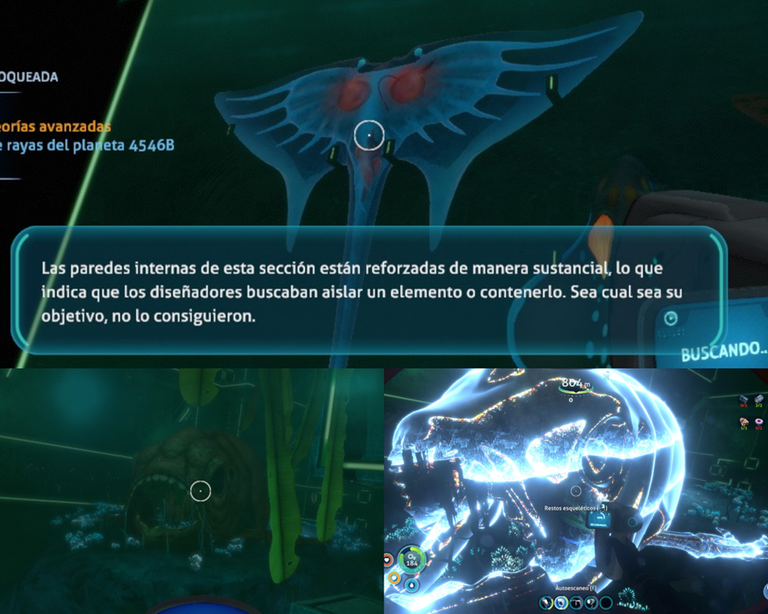 Salí de la base alienígena lo más pronto posible y me di cuenta de algo que me estaba sucediendo y que sin duda ponía en peligro mi vida, la infección se apoderada de todo mi cuerpo y aunque mi sistema inmune trabaja en defenderme de la enfermedad lo hacía con poca eficacia.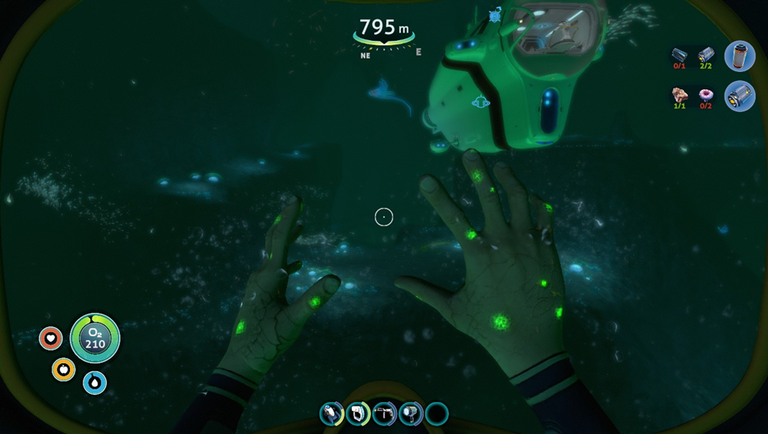 Llegué a la nave y me fui directo a mi base, tenía que procesar todo lo nevo que había descubierto, recolectar provisiones y poner en orden todo lo que estaba a mi alrededor para asi trazar un nuevo plan en base a lo que había descubierto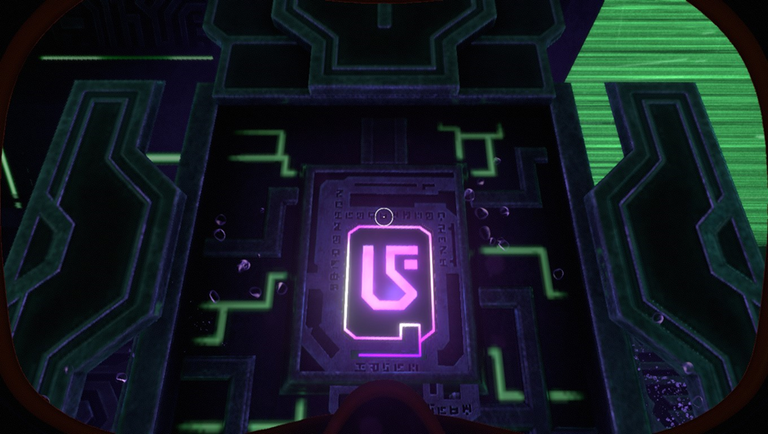 ¡Enserio estoy solo!
Era una idea que realmente no me quería hacer, y si ya se que es solo un juego, pero hay algo que te transmite y es que si te pones un poco en la piel del personaje te das cuenta que eres el unico ser humano vivo del planeta y que quizás pudiera morir de la infección o peor, ser comido por alguna bestia del planeta. Me tome unos dias para ordenar toda la base, estudiar las formas de vida del planeta en mi acuario y que se pasara un poco el miedo a ciertas criaturas haciendo crianzas de estas mismas.
Con toda la tecnología que pude reunir pude hacer una especie de cafetería y pude guardar comida ahumada para que no se pudriera, por otra parte, hice una máquina de café y tambien otra de frituras, para asi tener solo un poco de variedad y darle una sensación de hogar.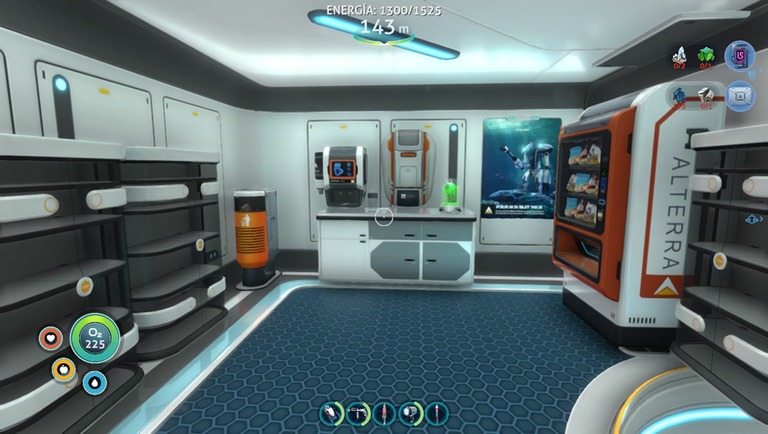 Con la nueva máquina de filtración de agua podía purificar el agua del océano separando sus sales y convirtiendo asi esta agua en potable, tambien tendría sal para ahumar los alimentos.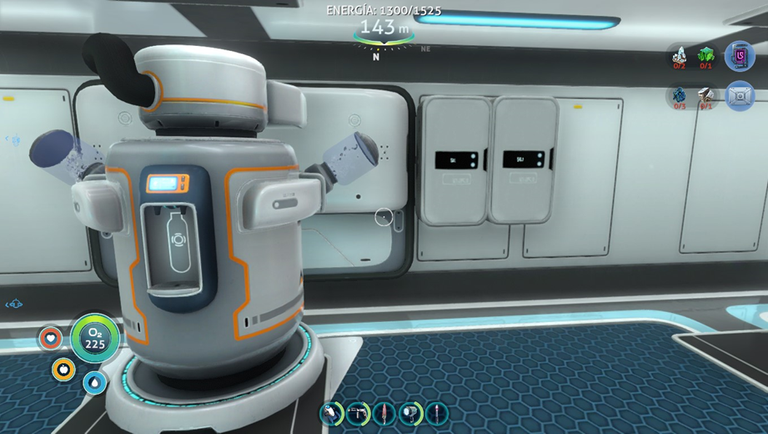 Tambien me hice una especie de computador, para analizar todos los datos encontrados y sentarme un rato.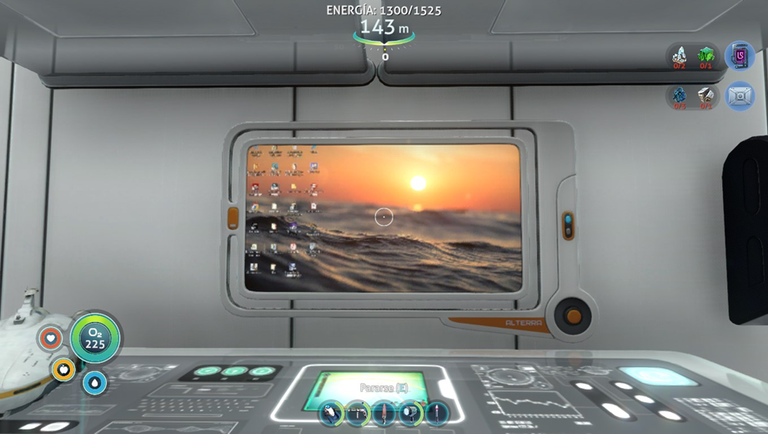 Me mudé a mi nueva habitación, colocando siempre las fotos de mis seres queridos, esposa, hijos y mi padre… No sé si algún día los vuelva a ver, pero tendre que aprovechar mejor el tiempo cuando este con ellos ☹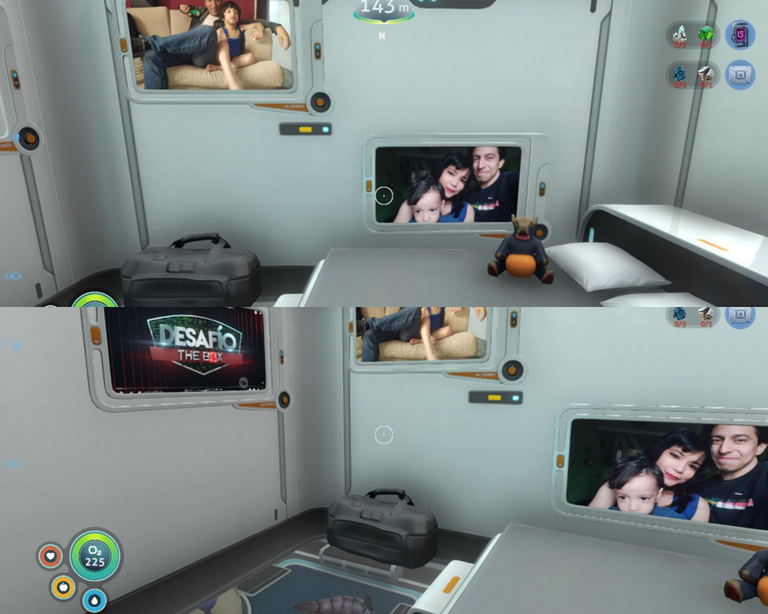 Tambien puse un peluche que encontré en la cama para abrazarlo en la noche ☹
Y pensar que en esta nave viaje ☹ y termino estrellada en un planeta hostil.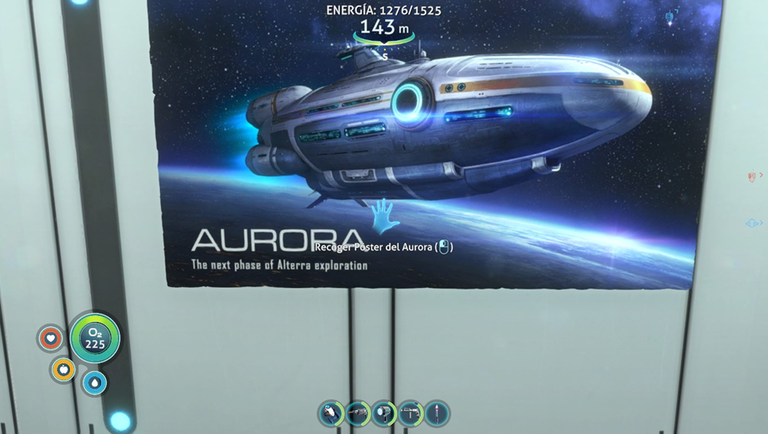 Una de las cosas que tambien hice fue completar mi acuario para estudiar mejor las especies marinas que tanto me atemorizaban y mejorar la profundidad de los vehículos y asi hacer exploraciones más eficientes.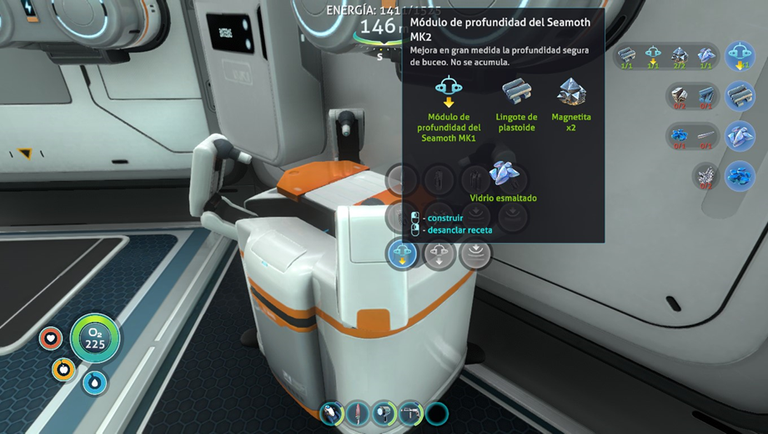 Mientras seguía explorando y reuniendo minerales vitales para continuar con las expediciones, recibí un mensaje de radio. Se podrán imaginar que lo primero que pense fue que alguien me había llamado o mandado un mensaje dentro del planeta, quizás no estaba tan solo que me imaginaba, tal vez seria alguien de otro planeta queriéndome ayudar, no todo podía ser malas noticias ¿cierto?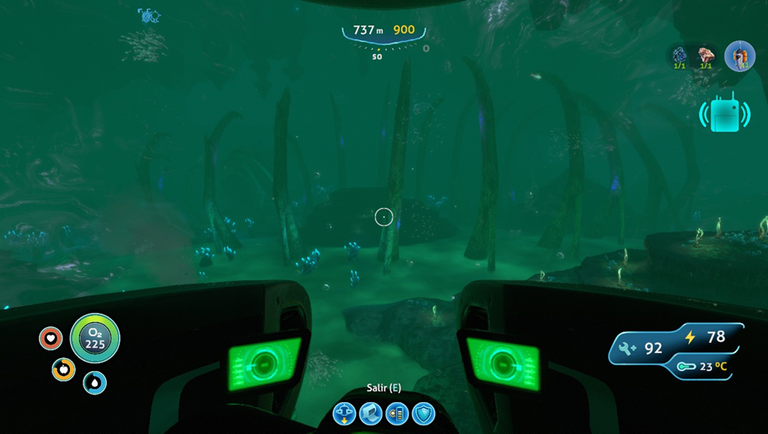 ¿Cierto?
¿El primer mensaje seria… interferencia?
¿?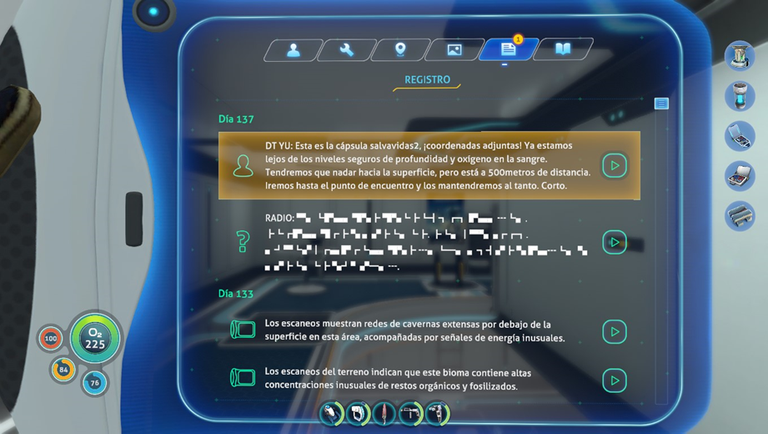 El segundo mensaje simplemente era una capsula salvavidas… Habían muerto hace un rato… ☹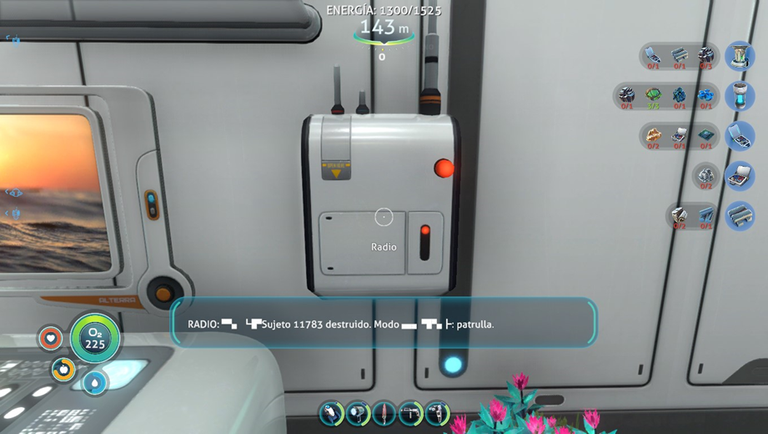 "Sujeto 11783 destruido. Modo ¿? Patrulla… ¿Que significa este mensaje? Se me hizo muy perturbador.
No sé si este juego me parece uno de los mejores juegos que he probado, o simplemente un juego perturbador que te llama a lo desconocido, haciéndote sufrir psicológicamente por querer encontrar algo bueno o que ayude a tu personaje en esta situación. Creo que un juego logra su objetivo cuando te pone en el lugar del personaje y te transmite con éxito esa sensación de terror psicológico y miedo a lo desconocido como lo hace subnautica, desde la ambientación hasta los detalles, las criaturas y la narrativa que te envuelve, recomendado 10/10. Muchas gracias por leerme, no te olvides de VOTAR, COMENTAR Y COMPARTIR, eso me ayudaría mucho. Muchas gracias por llegar hasta aquí y nos volveremos a ver en otra aventura…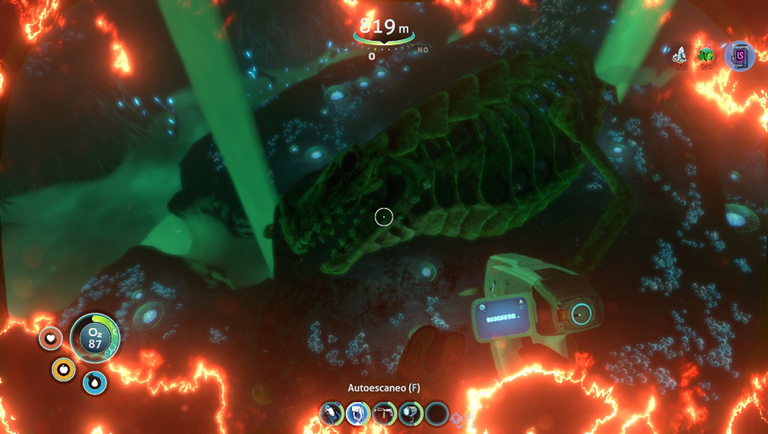 ¿Creo?
Todas las capturas fueron tomadas por mí

---
---