1 Complete day on SteemMonsters game!!!! Look all things that happen to me!!!
Greetings, people from @steemmonsters, @splinterlands, @steem-ace and @battlegames
Todays, was a mind-blowing day!!!!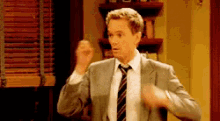 Well, I don't even know how to start writing this text. Let's go at the beginning.
The first thing is that I bought Untamed Packs, so I was eligible to participate in the first airdrop that happened. But look how it went: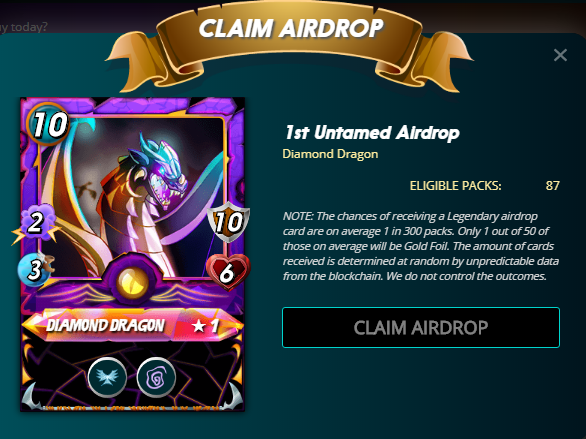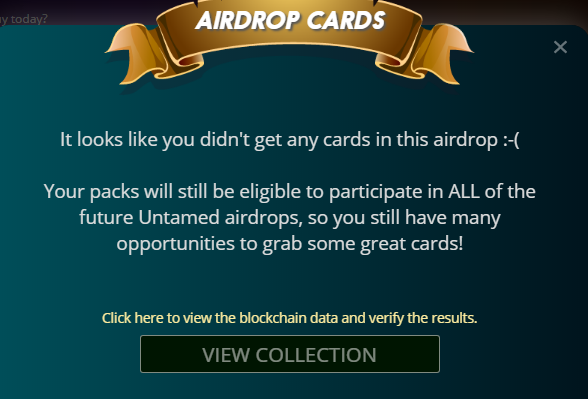 I had 87 packs eligible for the first airdrop. I opened it and unfortunately nothing came to me !!!!
I started the day badly in the game. I thought I'd get at least one, but I ran out of it. Now, in the next airdrop, I will have more cards to compete. Let's see what happens.
After that, I got enough steem to buy 100 more packs. Of course, there are 110, because buying 100, we get 10 more "freebie".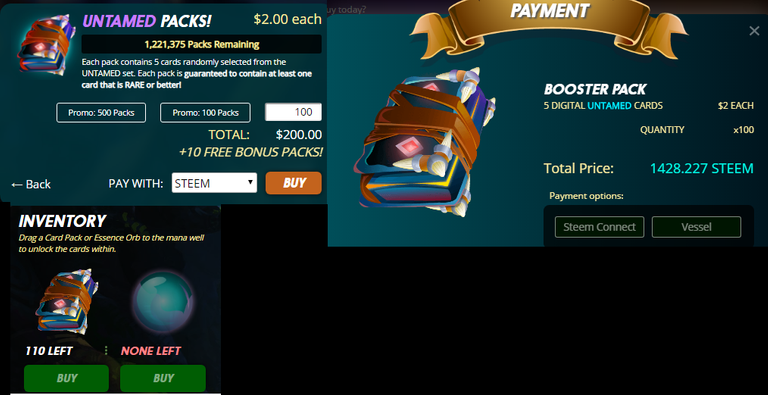 I opened the packs and unfortunately no legendary golden card came. I opened using the gold and legendary potions. However, I won several gold cards and several legendary cards. Also, I won the new Diamond Dragon. Take a look: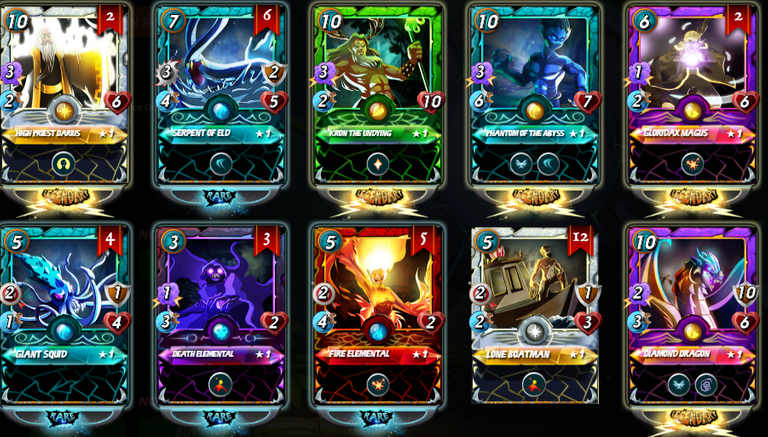 Now look at this Diamond Dragon card:

This has a very nice skill, which is Last Stand. With this ability, this card gains a status boost if it is the only survivor in combat. I don't know exactly what she gets, but I think it's damage and life. If anyone knows better ....
Also, while I was doing the daily quest, I hit the Diamond II league: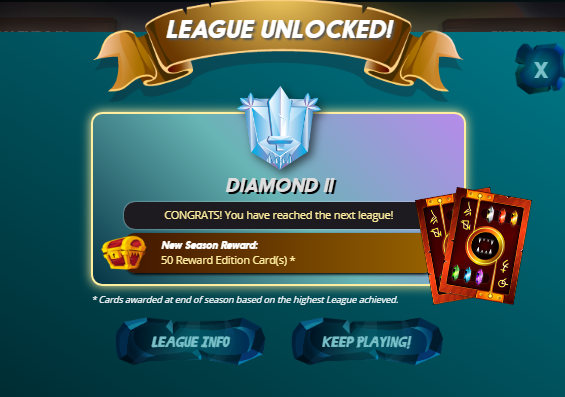 It was really cool, now I will win 50 cards at the end of the season.
Finally, one more good thing. After the daily quest, I won these cards: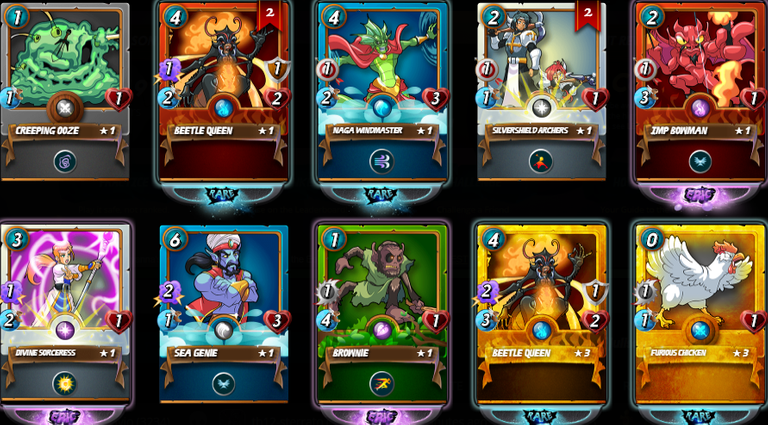 3 epic cards and 2 rare gold cards. One costs around $ 3 and the other $ 4.5. I'll sell to Beetle Quenn and the other one I'm still thinking, because I don't know if maximizing the chicken would be good, since I have one of her gold in the team !!
That's it guys, I hope you enjoyed and wish a good game to all !!!
Good evening!!!
---
---