A nice day on SteemMonsters game
Greetings, people from @steemmonsters, @splinterlands, @battlegames and @steem-ace
Today, was a great day for me at this wonderful game. Look my reasons:
1- First, I was able to buy 100 Untamed Pack. I don't know if you saw it, but yesterday the price of the dec was around 0.0045 steem, much cheaper than the average which is about 0.006x ... So I took the steem I had and bought decs. Today one of my cards was sold and I got the missing decs. I bought the 100 Untamed Packs with 200000 decs.
I prefer to buy 100 at a time, as it comes with 10 Untamed Gift Cards. 50 cards make a lot of difference.
I opened them all using legendary and golden potions. I was not so lucky. Around 20 golden cards came for me and some 6 legendary ones. Just as I put the golden cards to sell, they were sold. Is there any buyer out there who is looking forward to the golden cards hehehe !!!
2- After this beautiful winning streak: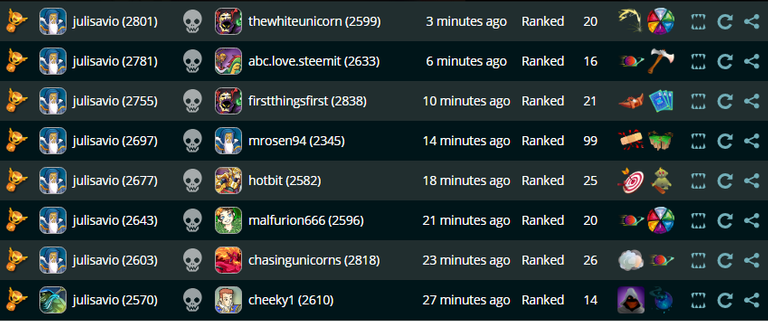 8 consecutive, I soon reached the Diamond III league.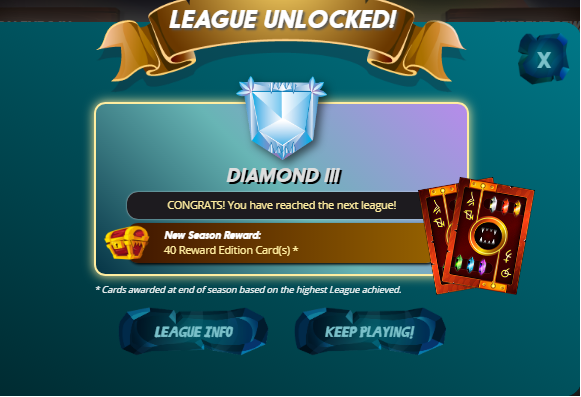 I thought it was really cool because it was the first time I hit the Diamond League so fast. There are still 13 days and 20 hours left to finish this season. Maybe at this time I can not raise more levels, with the reinforcement of new cards and maybe, very maybe, reach the Champions League ???
I find it very difficult, but, let's see guys, cheer for me !!!
Good game everyone and good morning !!!!
---
---