No Greater Love
John 15:13
"Greater love has no one than this: to lay down one's life for one's friends."
---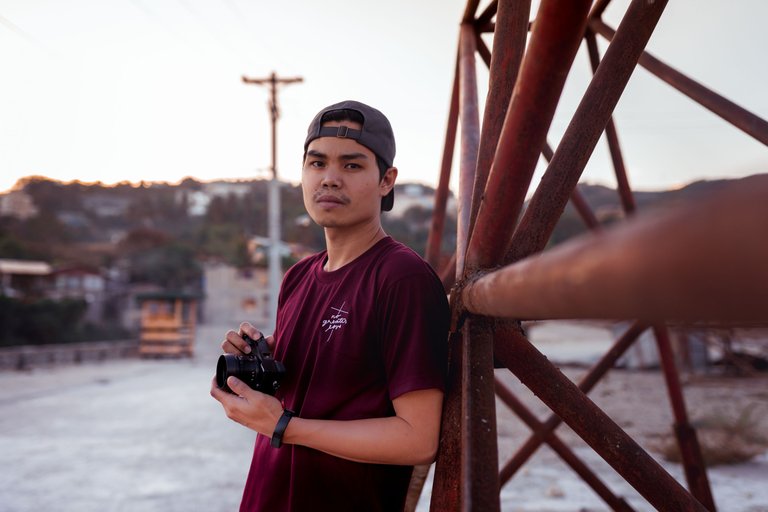 James wearing the shirt with a Lumix camera in hand.
One of our ministry's products was t-shirt designs. James, my husband definitely loves this shirt designed by Delight, one of the Living Word IT Park PRISM Creative Media's members. He likes it that much that he asked me to take photographs of him while wearing it.
We were having a short walk to the second phase of our community. It's an overlooking spot so the road was steep going to where we were planning to take the shots.
Here's our view: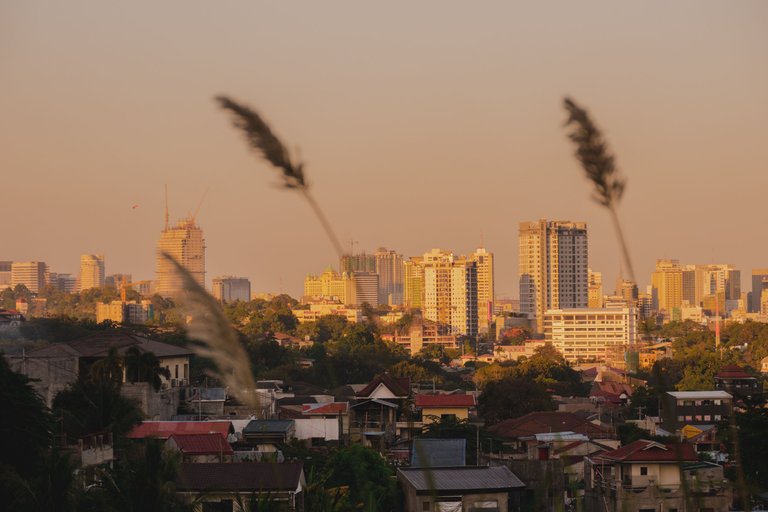 Cebu City during golden hour.
The walk was a little tiring and I was still pregnant during that time so I have to stop every now and then to keep myself relaxed. James however, found a spot for a good photo opportunity with the SM Seaside view.
I asked him a few times to move here and there so I could frame him well. This photo by the way has been post processed with Adobe Lightroom classic adding some tint and the obvious vignette. He was wearing a different shirt here prior to the photo op.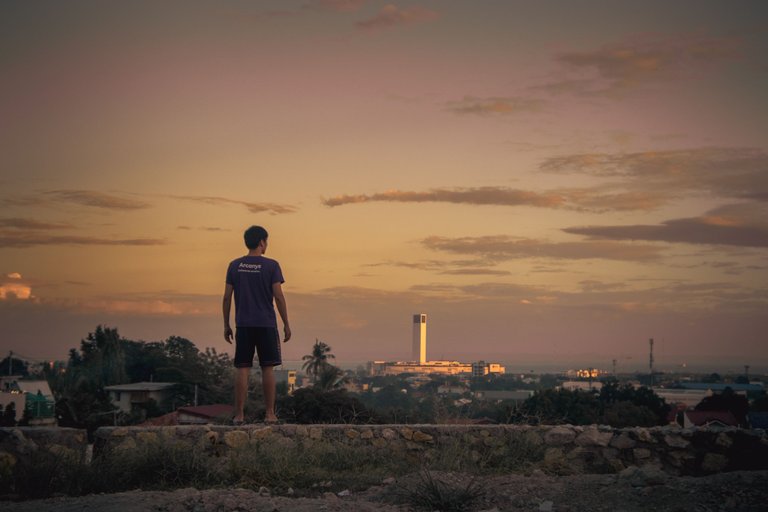 Overlooking sm seaside.
Going back to my husband's modeling thingy, I was really surprised he asked me to take some photos of him, it was so rare for him to ask though.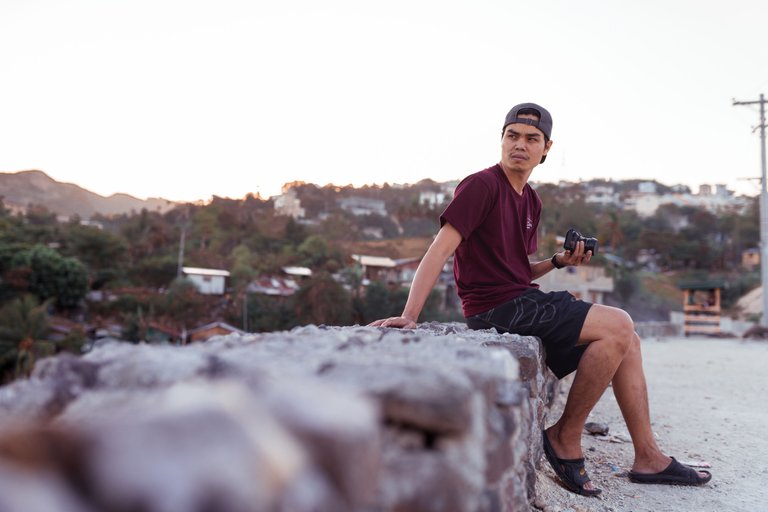 James on the rocks.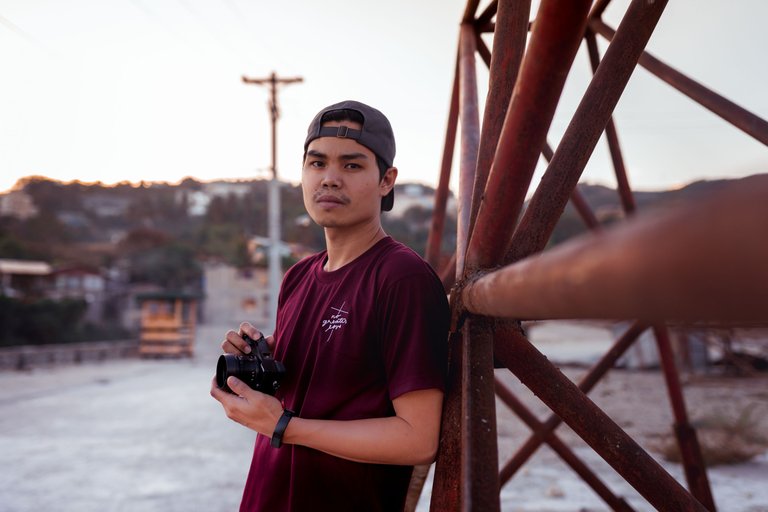 Leaning on the maroon metal post.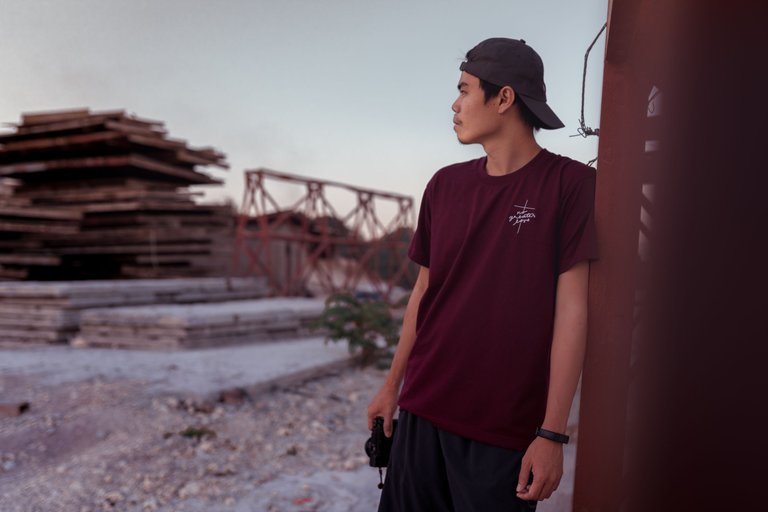 Another leaning pose.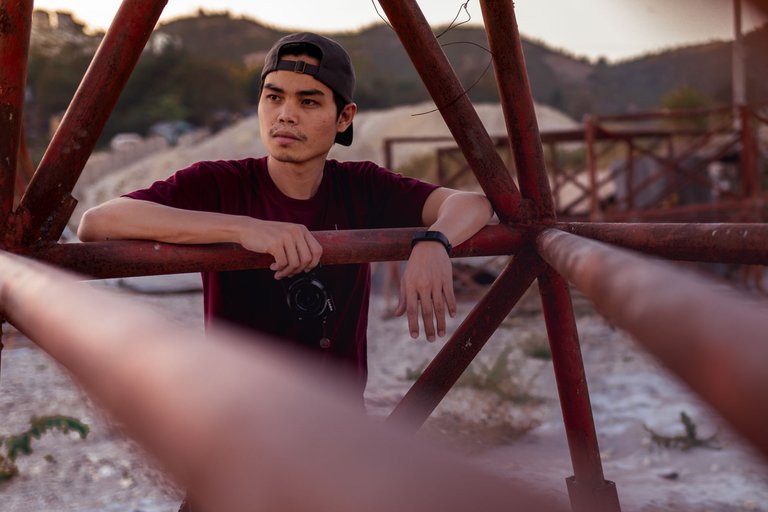 Looking away.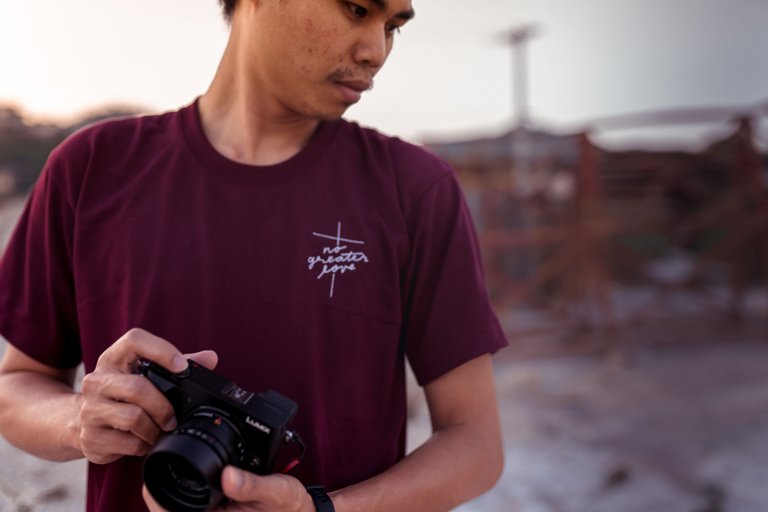 No Greater Love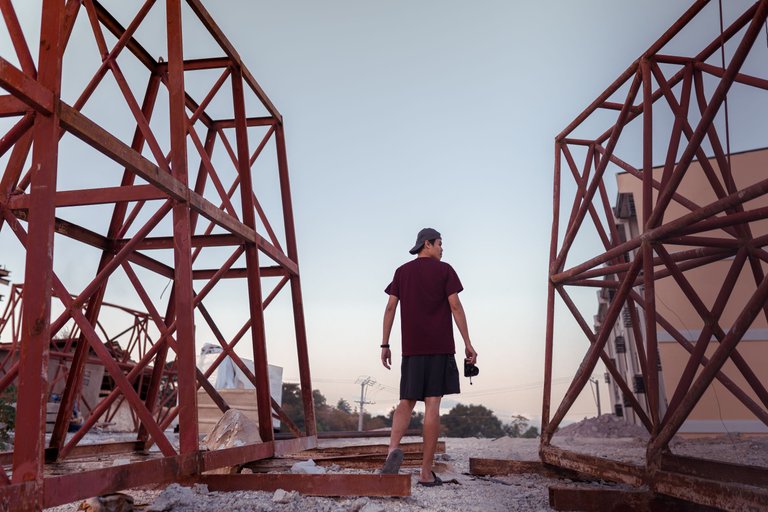 backview.
It was almost sun down and we have to hit back home. My swollen feet at that time was already screaming that it wants a massage!
All images were taken on a Sony A73 camera with a 35mm lens.
---
xoxo,
junebride
---
---