Asean Hive Community Challenge #41: Folk Medicine, My Entry
Hello everybody,
I am a fan of Folk Medicine, so thank you very much @justinparke for this Challenge. With my 8 children growing before when they were all under my care when someone had a fever I checked them with the doctor and I also went to healers or to a "Hilot" we call it. I went to both experts plus to church and lots lots of prayers.That was my technique. And, herbal medicine, too.
Talking about herbal medicine we have tried many. Example, in 2018 my grandson Kai had a high fever, On his first lab result his platelet lowered a little. Then, at the hospital near us just told us to take the medicine then another lab test tomorrow if the result of the lab still lower platelet, he will be admitted.
I called my 2nd daughter if they have papaya tree plant because I need the leaves. My daughter came to our house brought the papaya leaves concoction. She just squeezed fresh the papaya leaves and let my grandson drank about 1 tablespoon.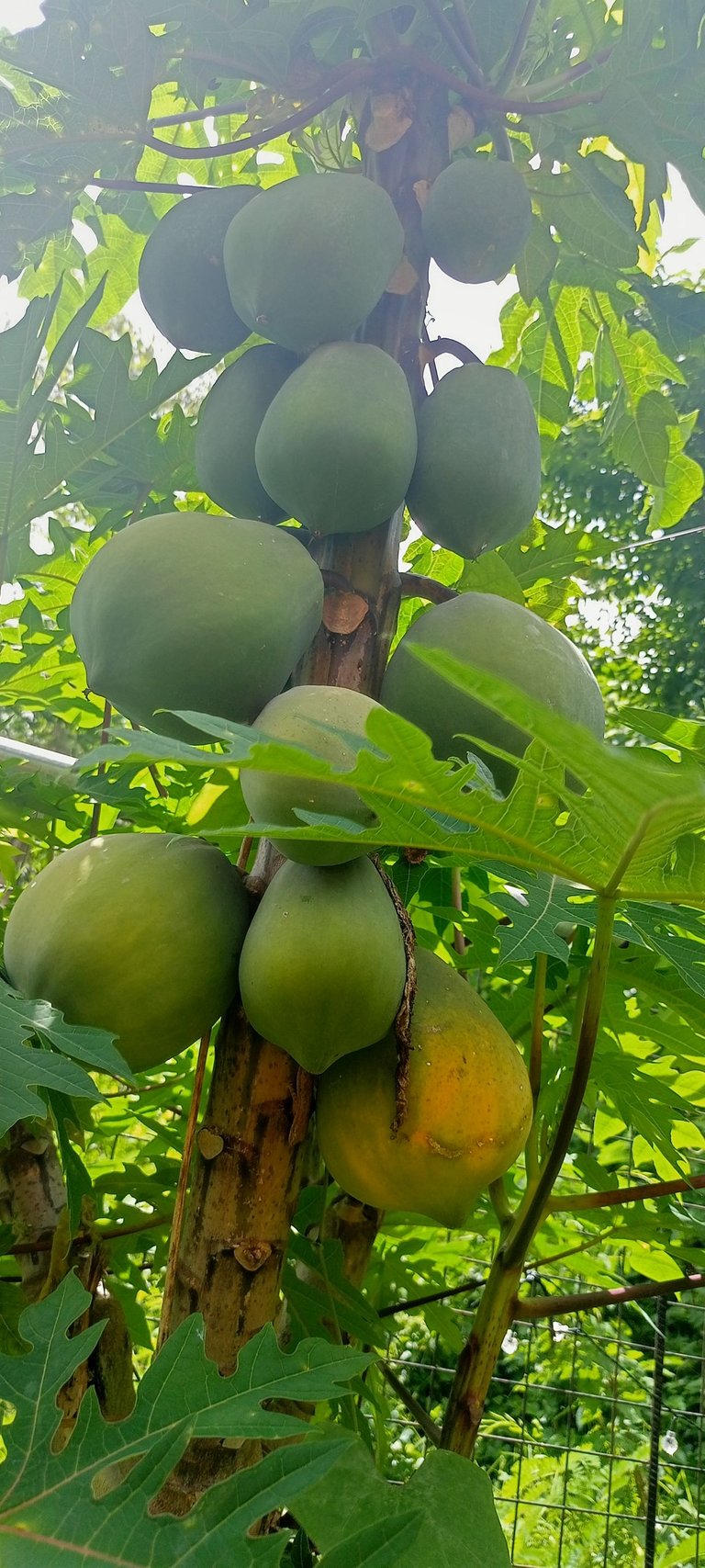 The following early morning, another dose. Then, about 10 am my grandson checked up at the hospital, this time we were thankful his platelet was normal.
I have so many stories to tell about herbal medicine but I do not have the pictures to support it so I just post about healers or "hilot."
Yesterday, we first bought our food supplies at the SuperMetro Mall then we went to Carcar City Public Market bought rice and additional food like fishes and for the dogs and cats food. After that we went to the "Manghihilot" up to the mountain.
His name is Marsing or Tatay Marsing. Our new neighbor, Cherry, told me about him. Me, my hubby and son suffered from severe cough. Many come here at Tatay Marsings place. This is his receiving room.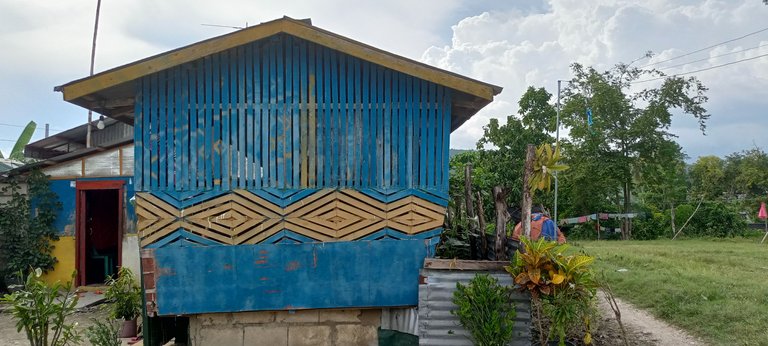 In going up to his place, we passed by this awesome rice fields.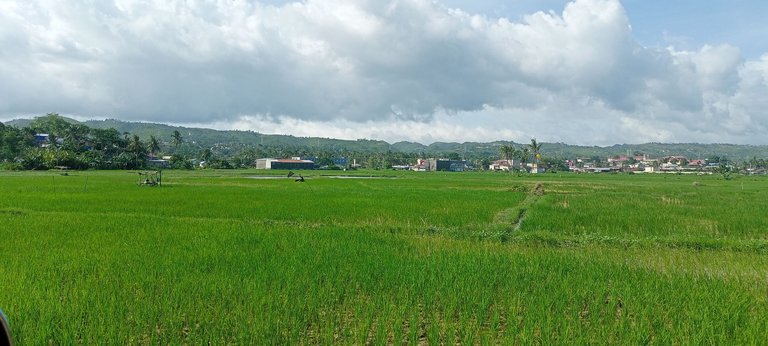 When we were there thankful our van can enter already the road and park just near his receiving room. Grateful not much patient so, we were next in line. My son first.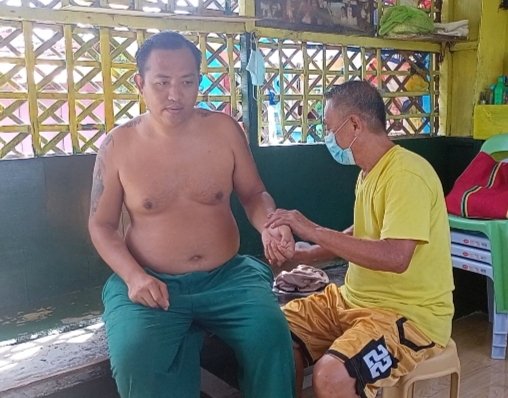 He always touch the pulse first to all his patients.He knew right away what happened to you. Then, he will massage or hilot the patient, you must just bear his massage is painful but after whoa you felt relief. Like my son hahaha he smiled but he just bear the pain.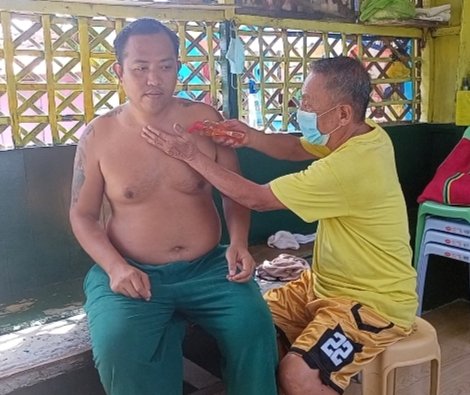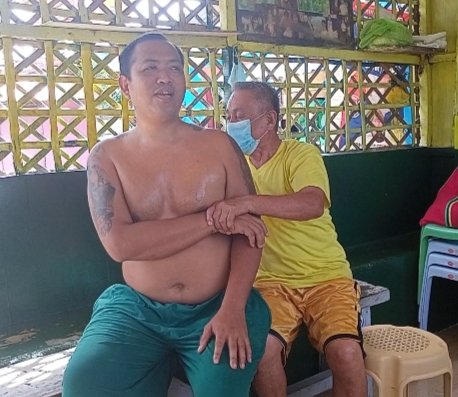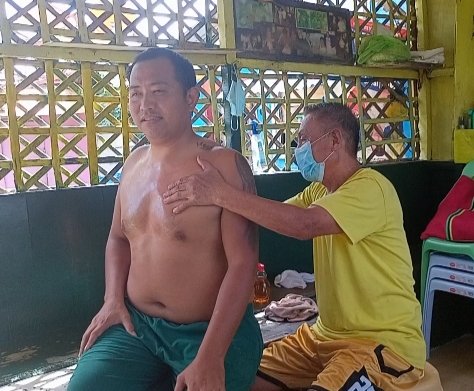 After my Son , I was next. Then,next my hubby who was just inside the van, Tatay Marsing went there, he massage him. While he was massaging I offer our offering at his altar. He do not charge how much it is up to you how much you could give back with his services.
This was actually our 2nd time to come here in his place. His massage cured the pain my son suffered for a year now his hips was very painful especially when he drives because before he went to our roof top when he came down he fell at the stairs on the 2nd to the last stair step. We did'nt knew how it happened, we were not around during that accident. Now, he said, it is not bothering him anymore after Tatay Marsing massage it.
That is why I do beleive in healers and herbal medicines as well.
Thanks for dropping by. ..

---
---