Crocheted Mini Bag Organizer, Done
Hello everybody,
Can you relate to me, always looking for my cellphone charger and headphone?
Last September 05, hubby was chilling. I found out he had a fever. So, my grandson called the ambulance, we can't ride in our Van because my son, our driver went to another City. While the ambulance still not around I rushed picking things I needed in the hospital, my dress and hubby's, the blankets, extra spoon and fork and bag where I placed important one like cellphones. Then, ho my the ambulance was outside the house already but I can't find the cellphone charger! Later, thanks I found it. We stayed in the hospital for 3 days. Glad hubby was alright no more fever and his blood sugar, controlled, we went home. Promised to my self I will make an organizer.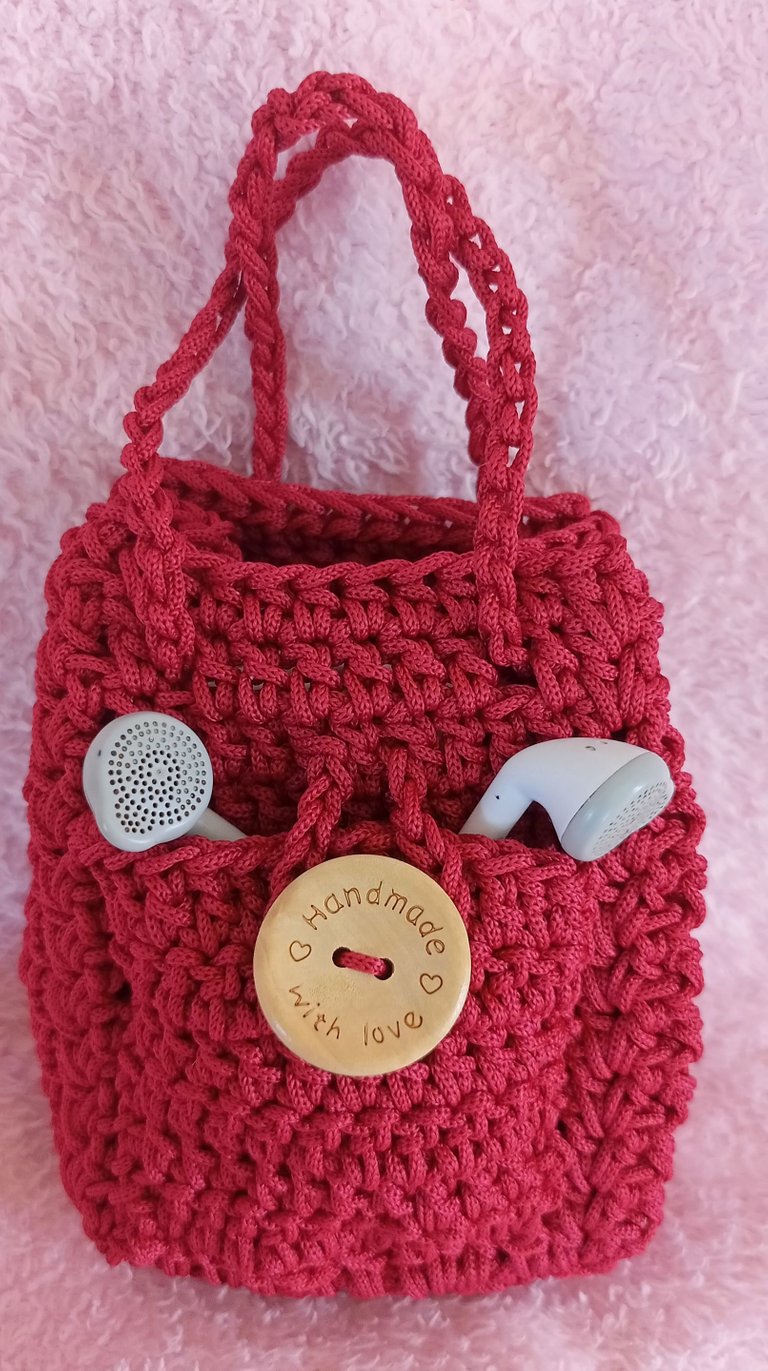 Last Saturday, after lunch while hubby was taking a nap, I right away started my project, the cellphone charger organizer. Thankful, I did it for an hour. After crocheting the bag, very timely my daughters who were in Baguio City, Video call so I showed them my project. They like it much, then my 2nd daughter suggested to add a pocket for the headset. Hmm, right, I am always looking for my headset, too. So, I added another chamber right away.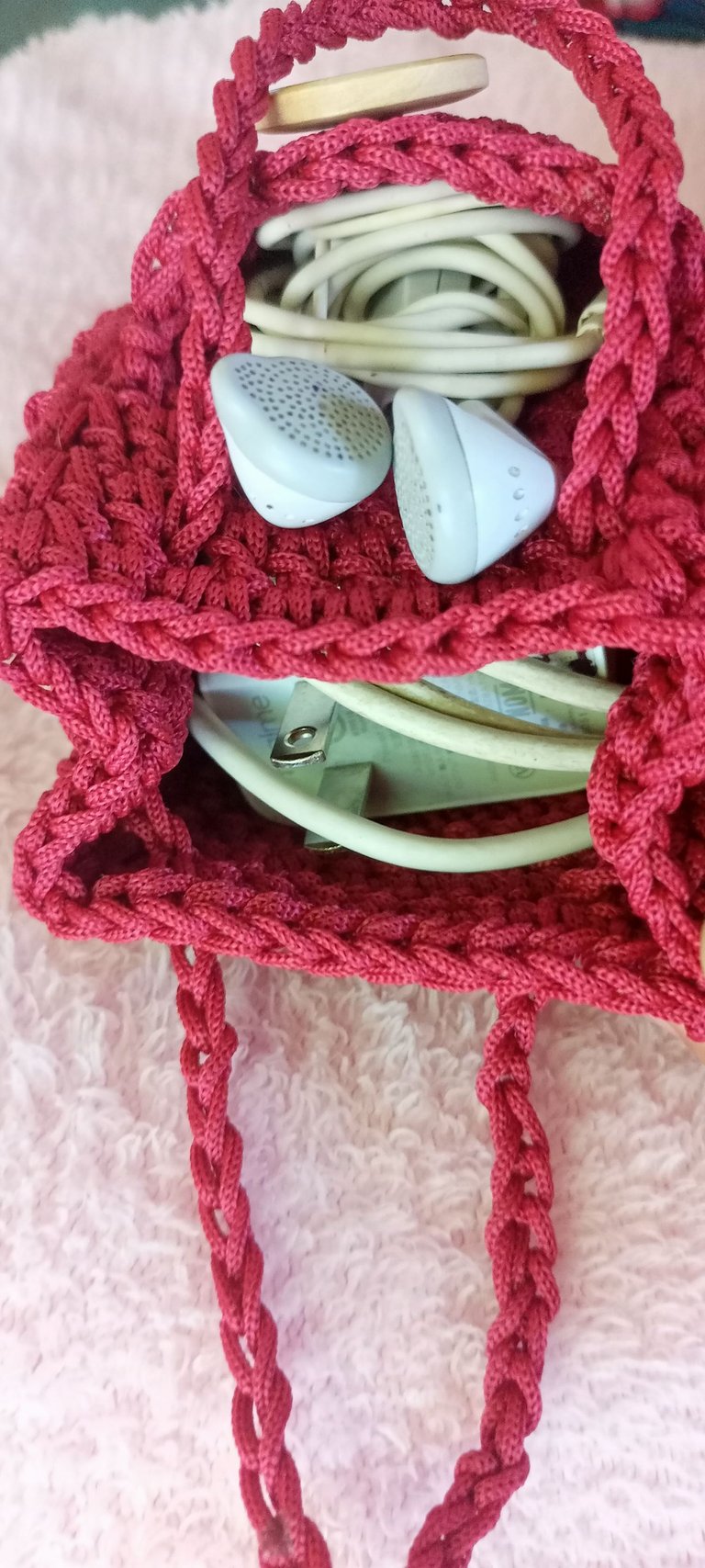 Here's how I made this mini bag as an organizer or keeper.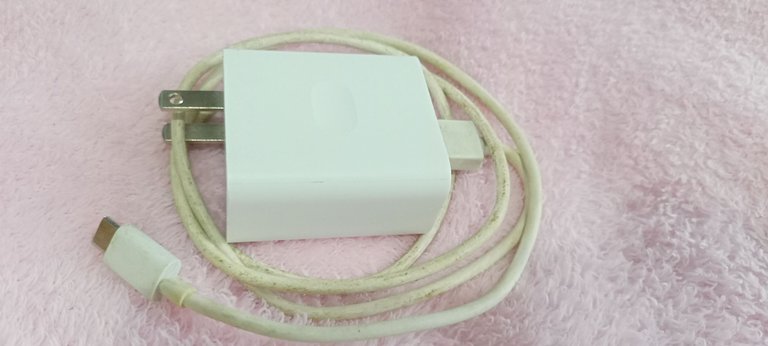 I used tiny cord and 2.5mm crocheted hook for this project. I started with Chain(ch) 10 plus 2, then half-double crochet(hdc) into the 3rd ch from hook, one hdc in each 9 ch, 10 hdc all in all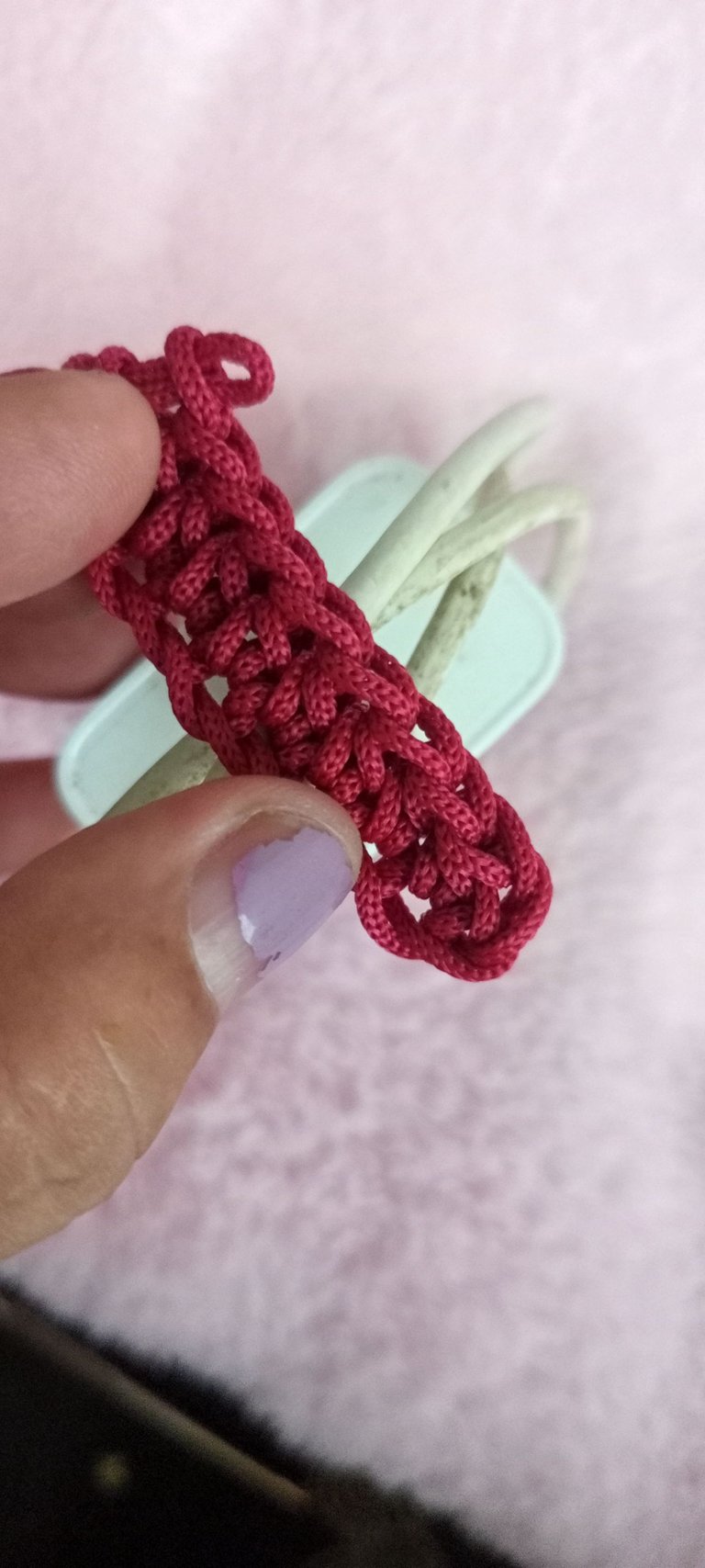 On the 2nd Row - ch 1, turn your work, 1 hdc in each 10 hdc across repeat this until Row 10. Done the bag base.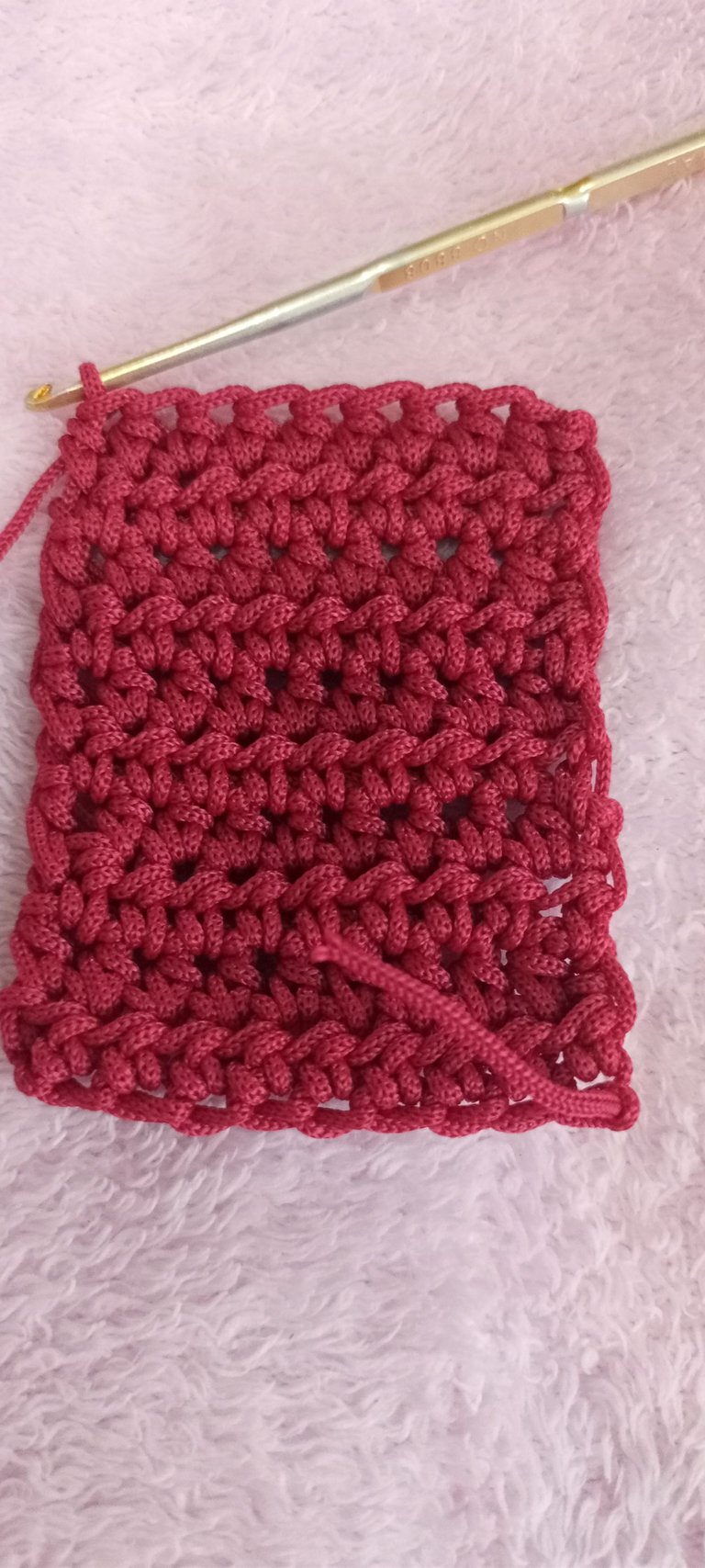 Continue for the...Body of the bag
ch 2, 1 double crochet(dc) beside the ch 2, this is the first corner, then 1 dc, each hole 8 dc all in all for first side corner, 2 dc in the corner(2nd corner), then 1 dc in each hole of 10 dc distributed evenly for the 2nd side, 2 dc as 3rd corner, 1 dc each of 8 dc distrbuted evenly for the 3rd side, 2 dc in the 4 th corner, 1 dc in each 10 dc distributed evenly, slip stitch(sl st) to the first ch 2, done 1st Round(Rnd) of the body of the bag. Repeat until Rnd 9, on the 10th Rnd, ch 2, 1 dc beside ch 2, 1dc, ch 1, 1dc in each 4 dc, ch 1, 1 dc, 2 dc for the corner, 1 dc, ch 1, 1 dc in each 6 dc, repeat to complete the Rnd.
Rnd 11 - ch 2, all 1 hdc in each previous dc, sl st, knot and weave ends.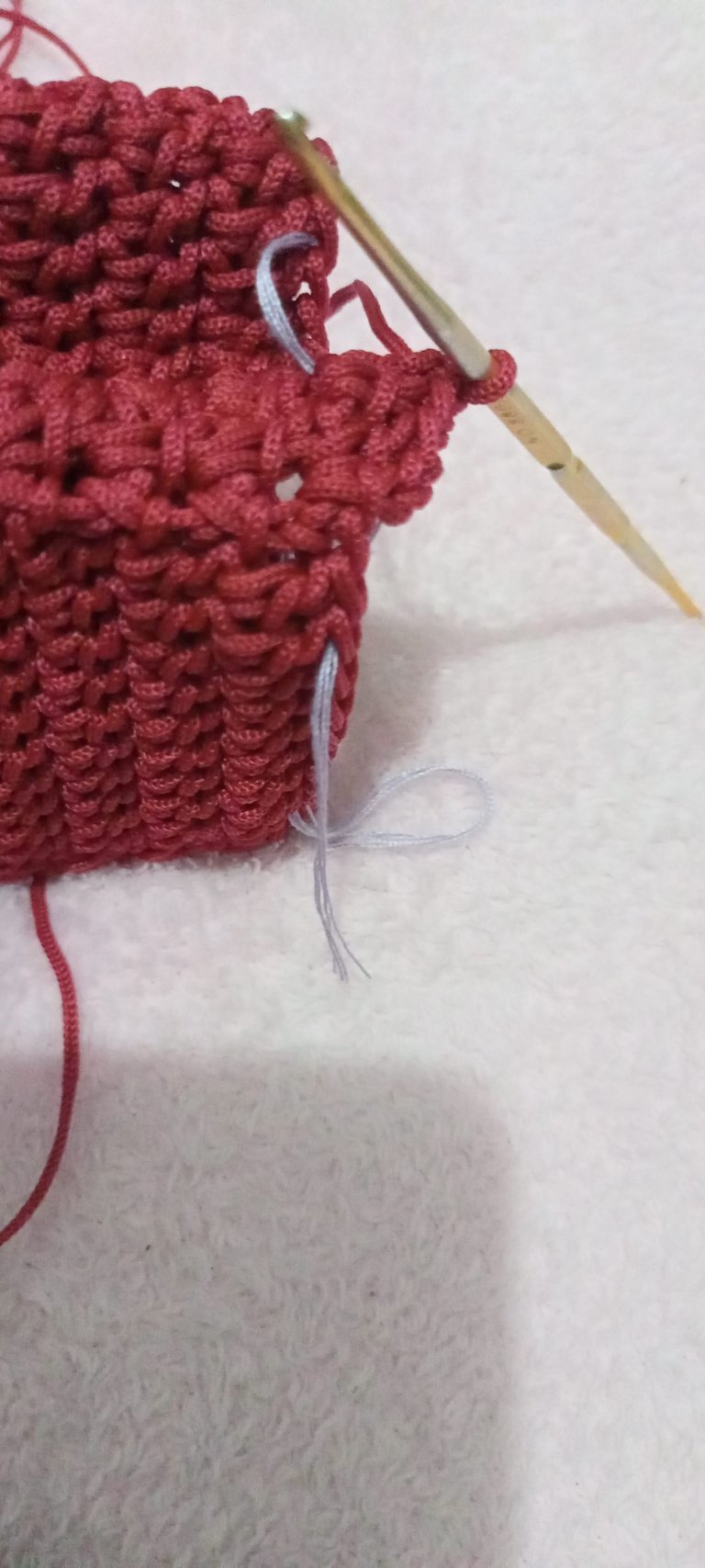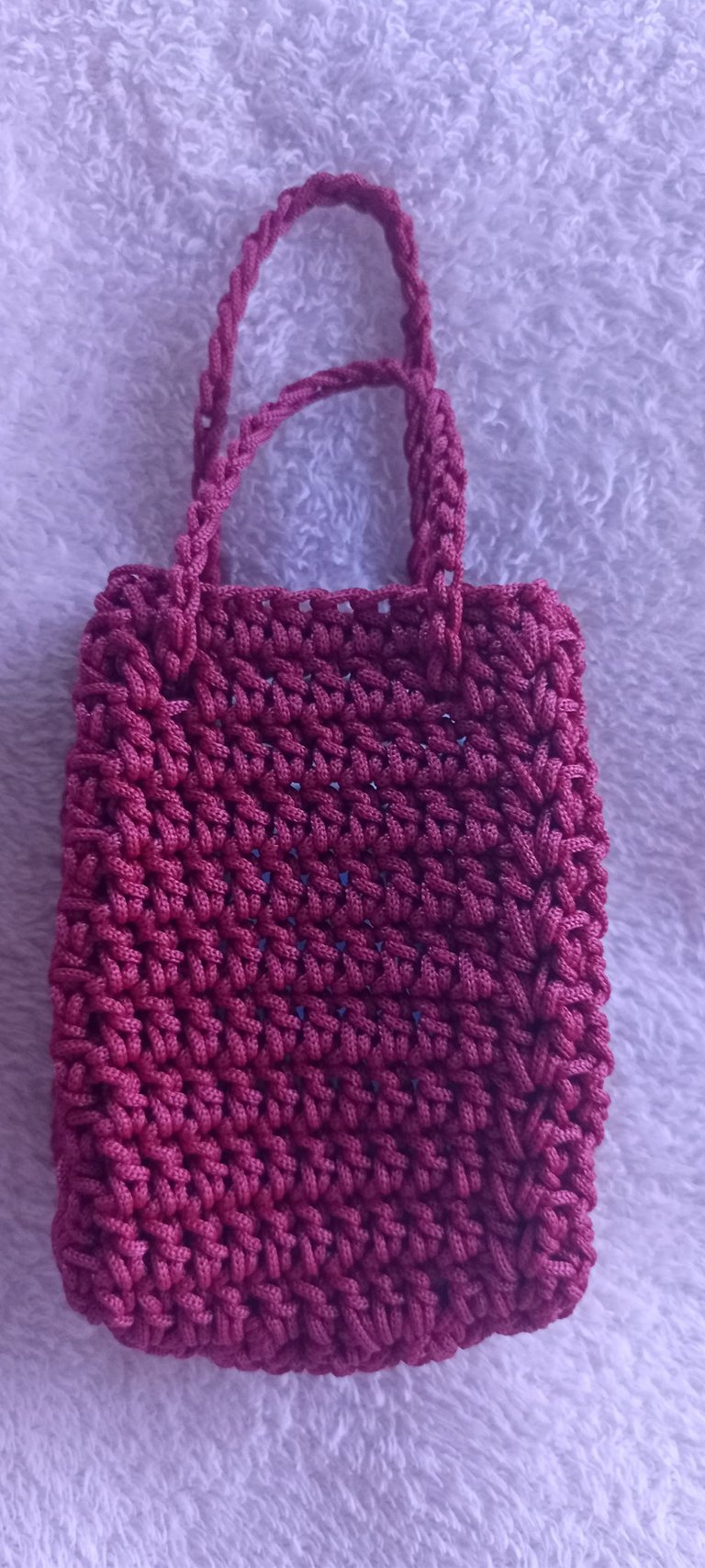 The bag handle just ch 75 then insert in the holes of the bag.
For the headset...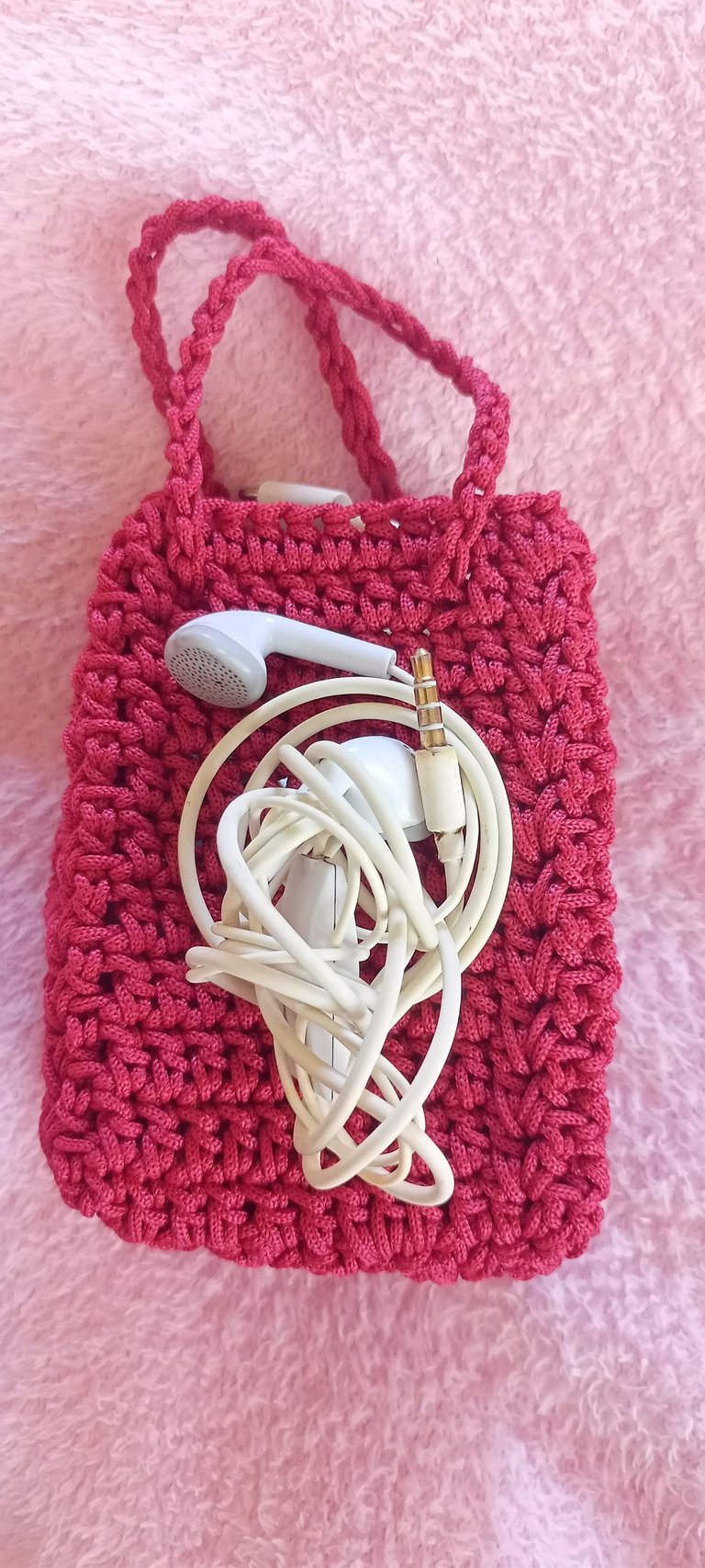 Front post dc in each 10 dc...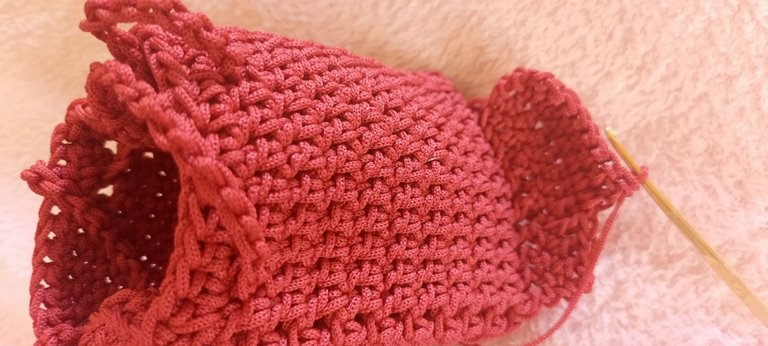 1dc each until Row 7, on last Row 8, increase - ch 2, 2dc, 1 dc in each 3 dc, 2 dc, 2dc, 1 dc in each 3 dc, 2 dc, 1 dc, cut longer attached the needle and sew the sides.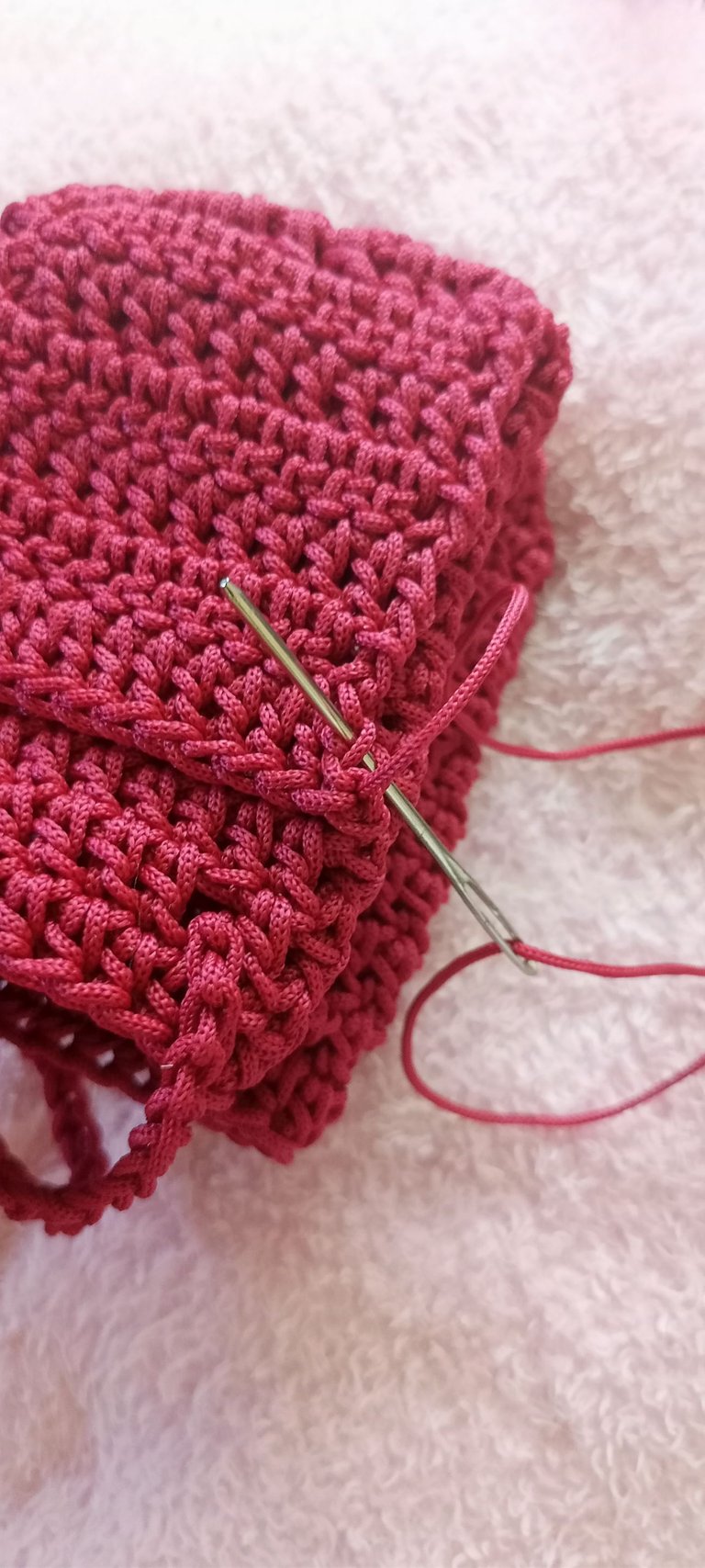 Lastly attached a button at the center, and crochet the button lock.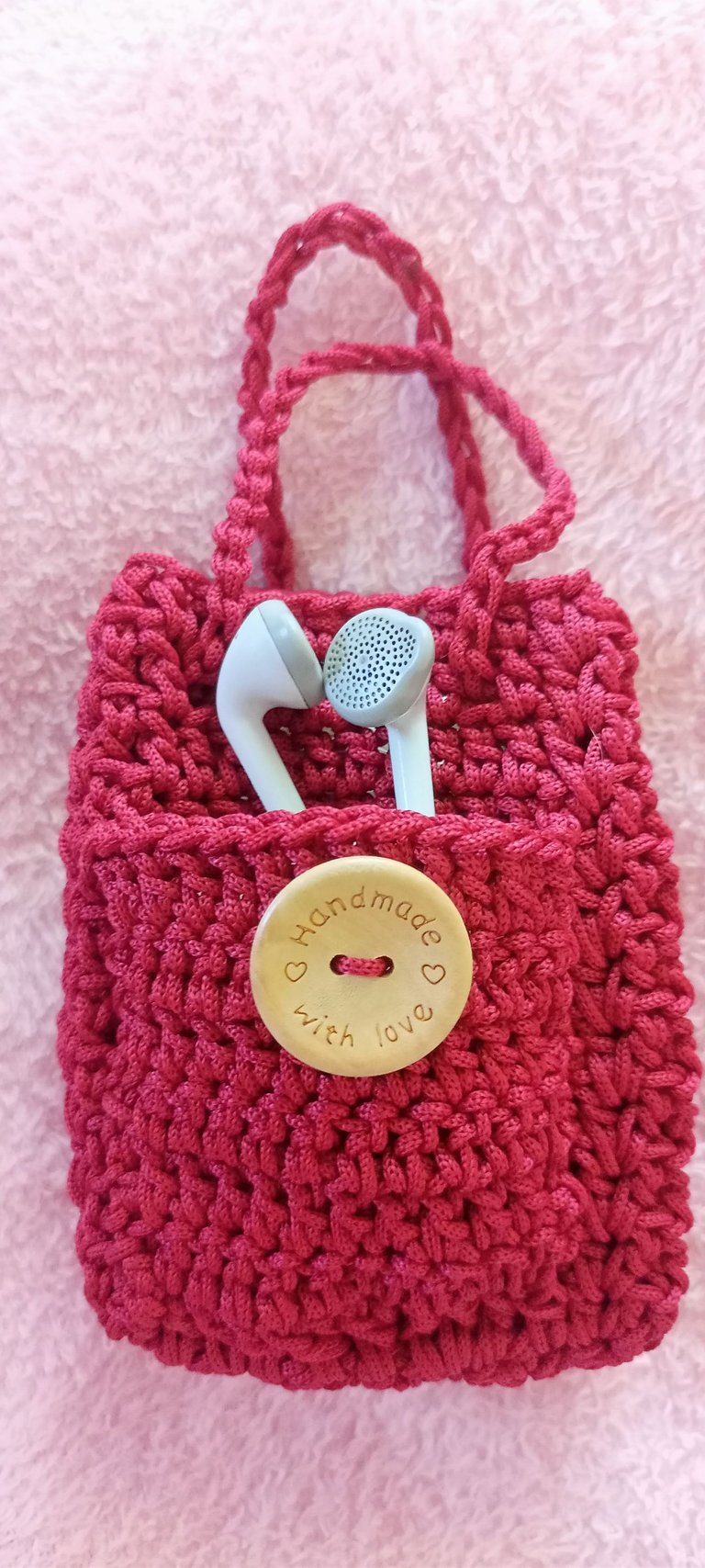 Done...Yeheey! At last I have my charger and headset keeper.
Thanks for dropping by...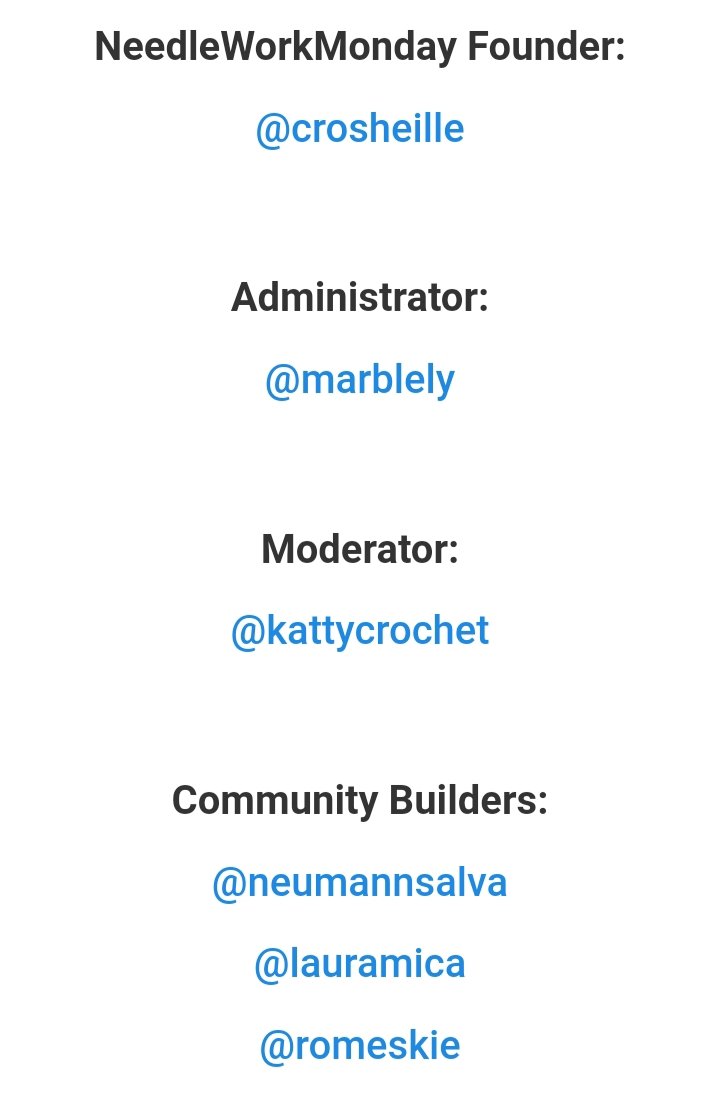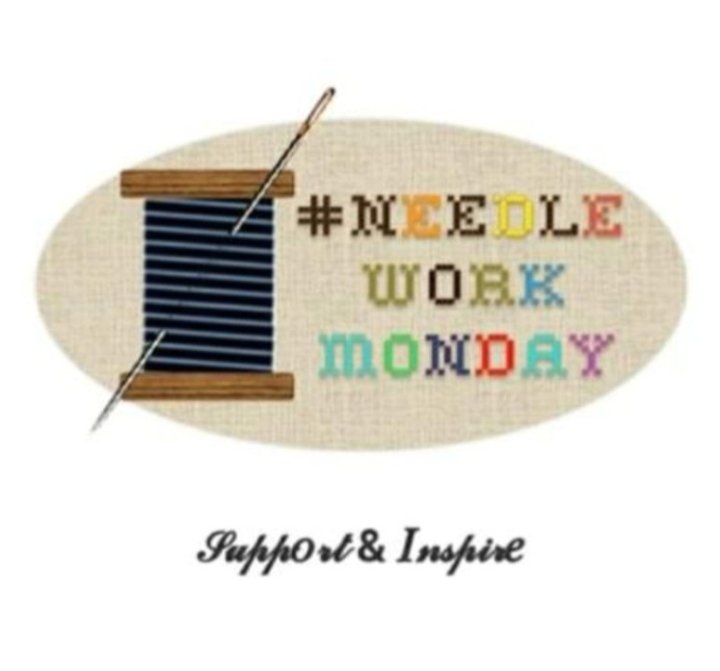 ---
---