Needleworkmonday: Crocheting Hexagon Granny
Hello everybody,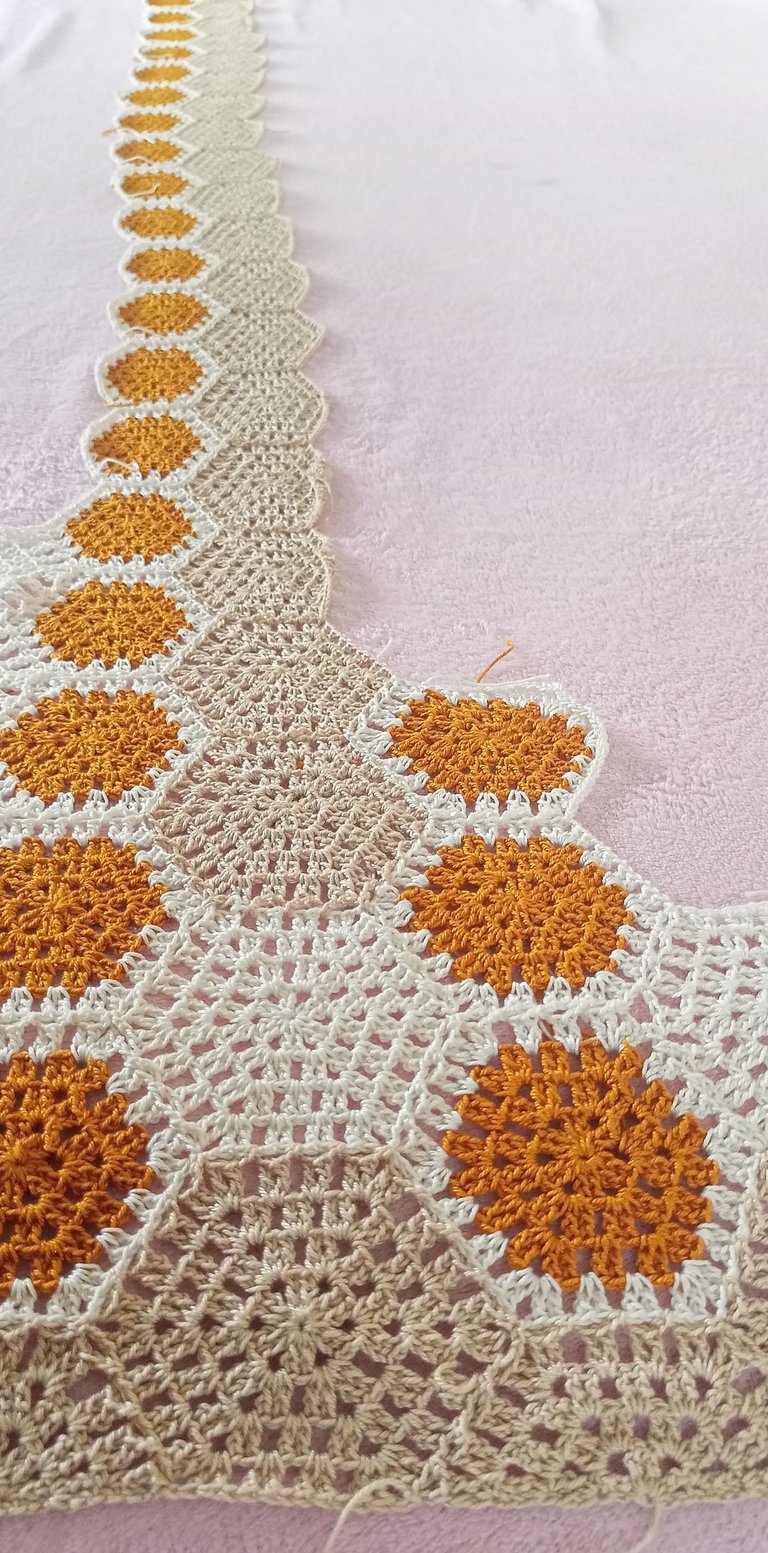 Last November 07, my eldest daughter @aideleijoie pm me that their client saw here crocheted bag she was using and asked, if I can crochet table runners, I said, "yes, I can." Here's the project, table runners for her mahogany tables 3 pcs 13"x 70" and 1 pc 20" x 110."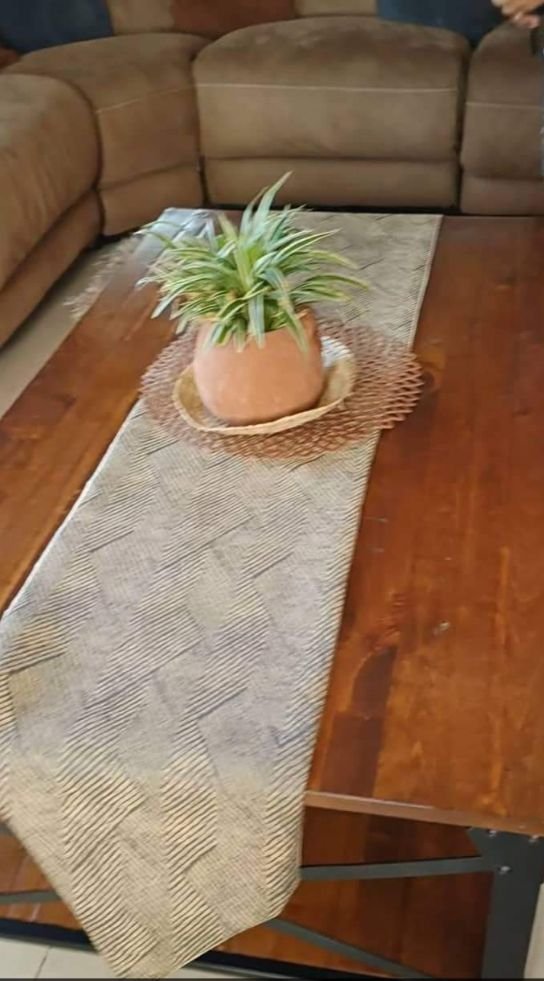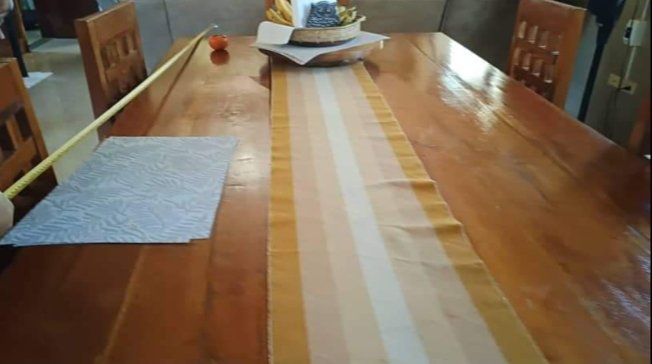 The client wanted a geometric pattern and earthtone colorway. So, I suggested the colors mustard, taupe and ecru which I ordered online at Sari-sari Store Manila. Grateful, the materials - Monaco Mercerized Cotton 3 ply arrived last Monday about 4pm.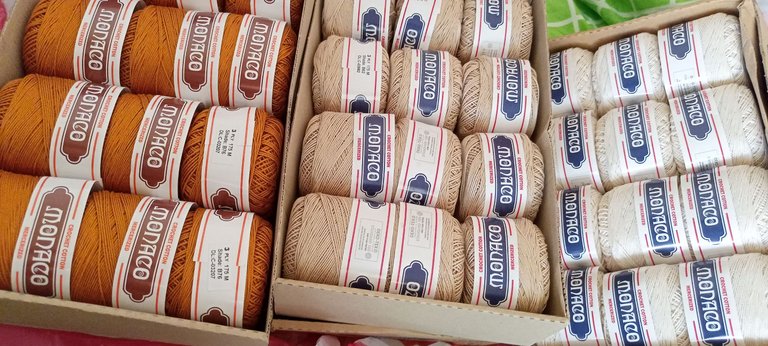 No time wasted I crocheted a granny hexagon, a geometric pattern which is easy for me to crochet using 1.75mm steel hook. At first my phase was slow because for how many months no crochet activity for me. As if I my fingers was stucked up. After I made it, I snapped the sample and send the picture to my daughter for approval. Thanks they liked it.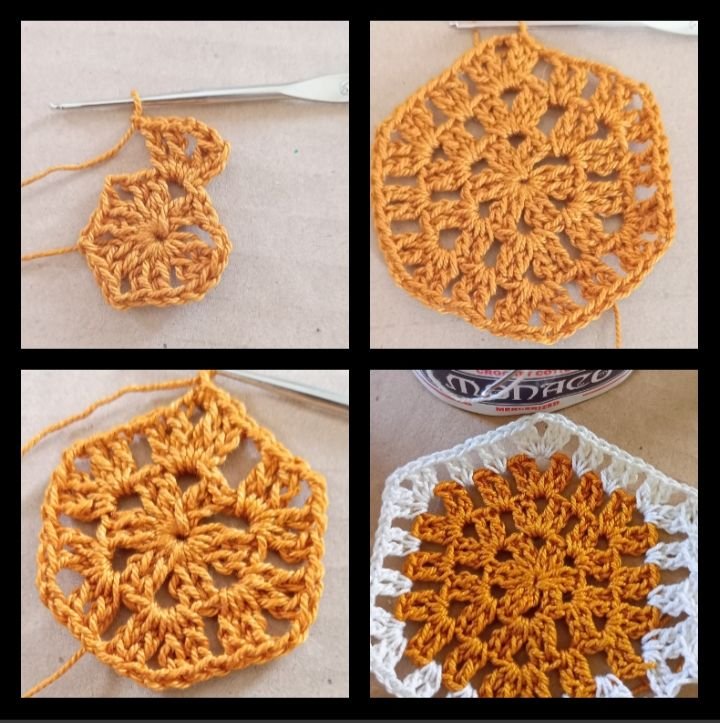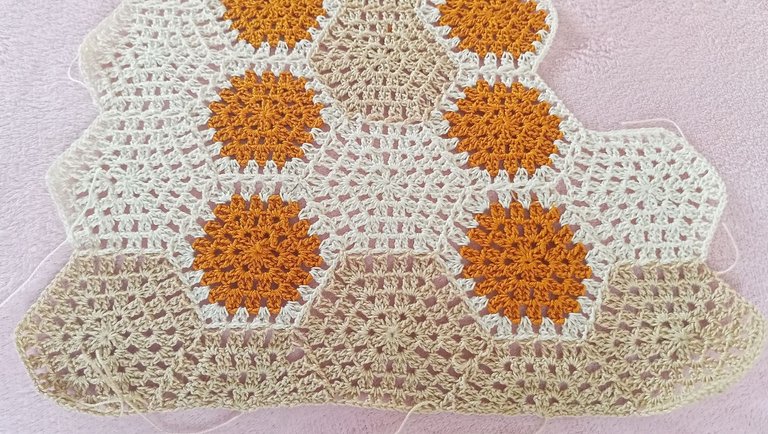 I timed my phase. The hexa can be done in 15 minutes including the weaving of ends, the hassle part. Then,to achieve the size 13"x 70" I must make 104 pcs hexagon squares join as I go. 312 squares all in all for the 3 pcs including 12 pcs 1/2 granny hexa a the edge. I place the mustard at the sides and the taupe at the middle so the table runner looks longer. While the 20" x 110" pc I plan a 4 lane mustard then edging with the taupe because I think I will be lacking the ecru color. I must order again additional ecru.
While making the hexagon, I commited mistakes, probably I was sleepy already. But, still I continued the next round, no one knew about the mistakes.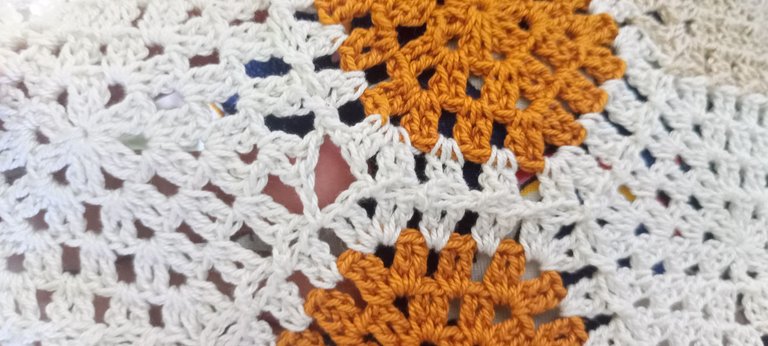 I did extra stitches many times, ahahaha.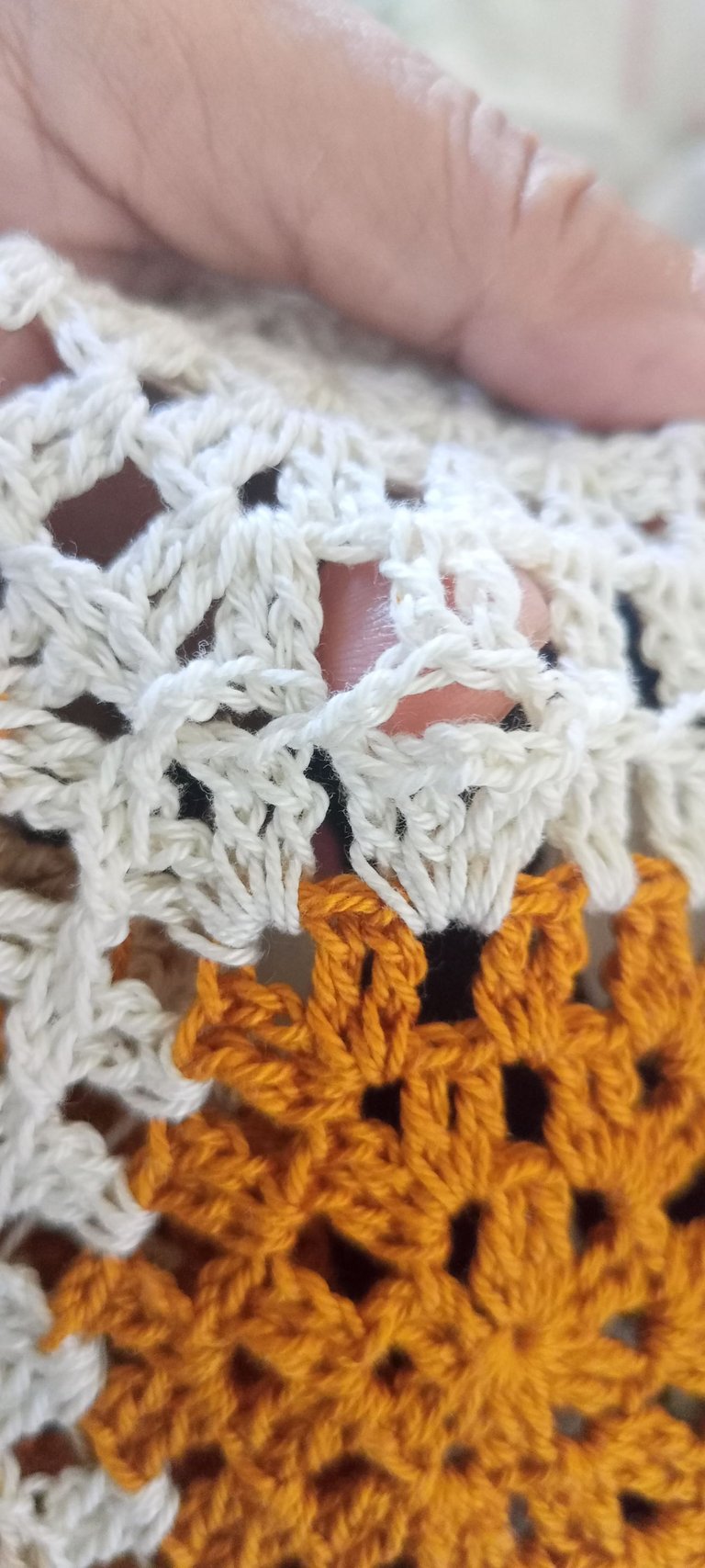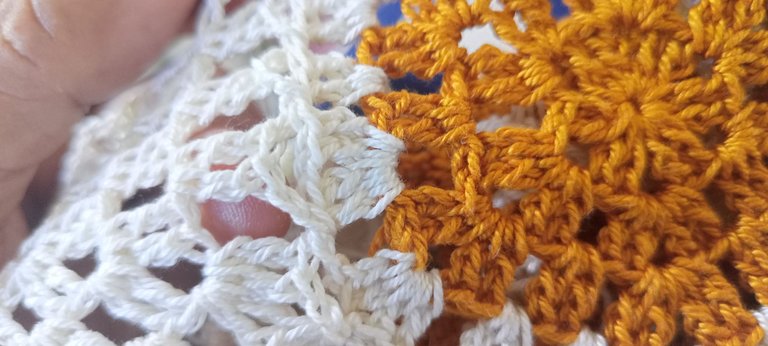 With my new schedule I must finished my house chores and take a bath first before crocheting and see to it that after crocheting I can not wet my hands. I do not want to repeat my mistakes before that lead to my bells palsy experienced. I just noticed now with my age I can't crochet longer time at night not like before when I was young I could crochet until dawn. Now, at 10 pm my eyes are heavy sooo sleepy!
That's all folks, hoping to finish this big project as soon as possible. See yah, next post.
Thanks for dropping by...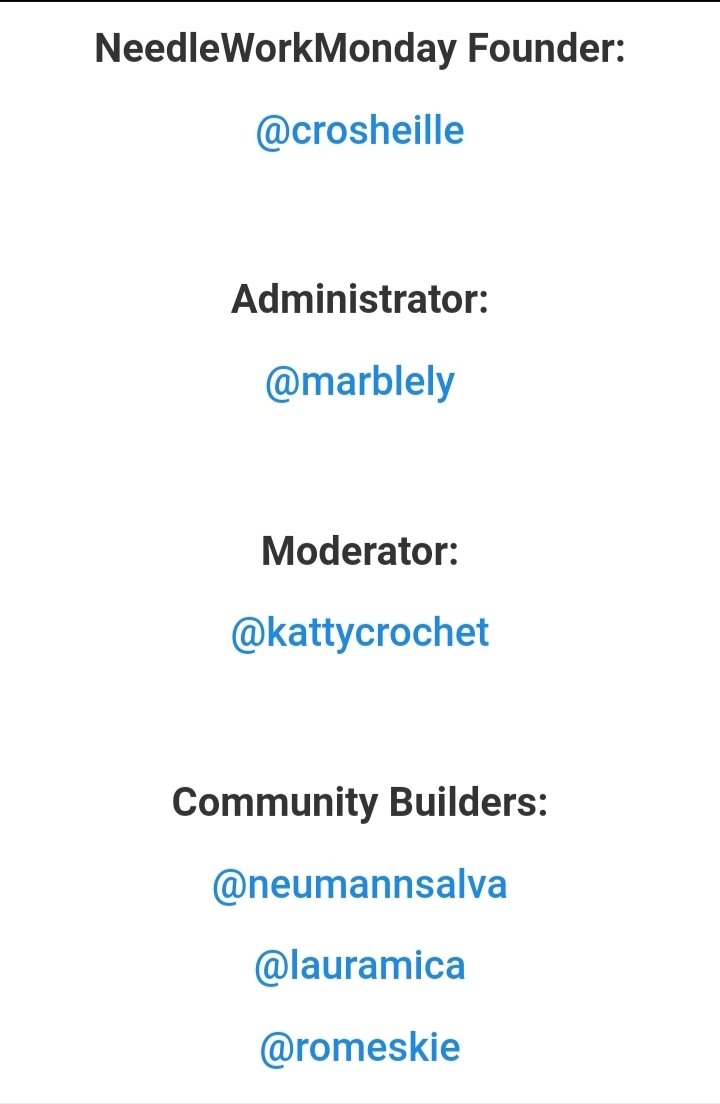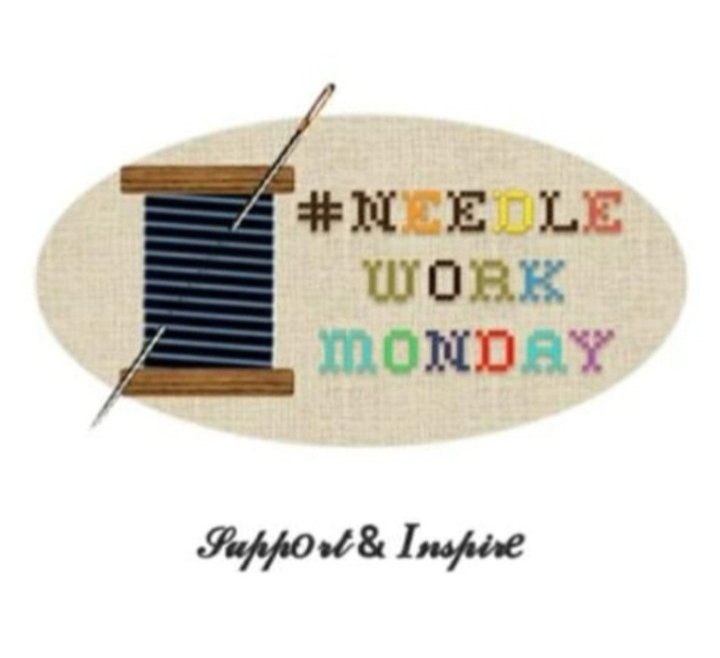 ---
---