NeedleWorkMonday: Needlework Your Barbie, Alexie's Casual Wear, My Entry
Hello everybody,
I was so busy this past weeks with caregiver mode to hubby, housechores and travelling that when I arrived home late, so tired, flat and right away fell asleep. No more time to crochet or design complicated wardrobe for Barbie, only this simple casual wearable I can afford to design my borrowed Barbie I named, Alexie's Casual Wear.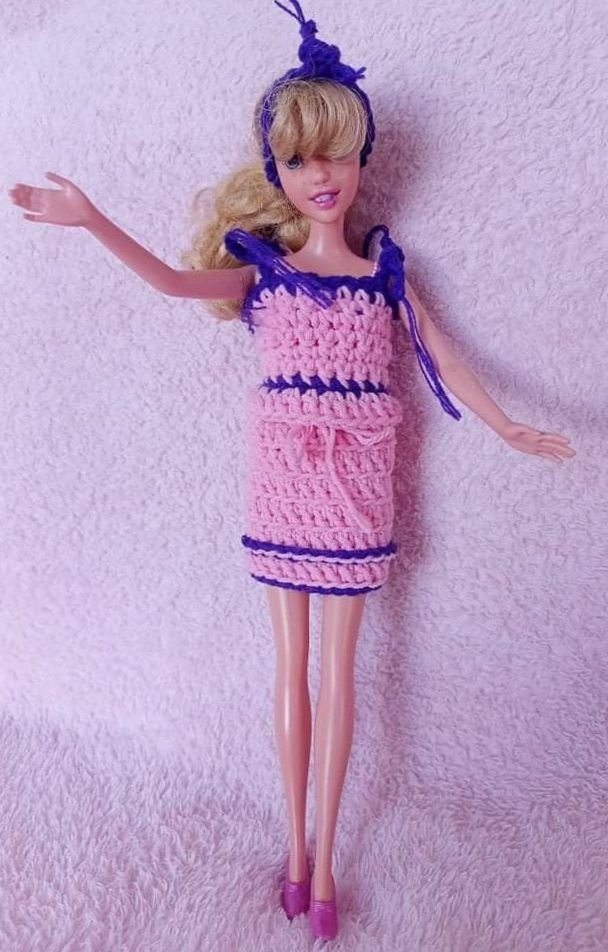 Actually after reading the post of @crosheille about Needlework Your Barbie Contest, I really thought I can't make an entry because I do not have a Barbie to crochet a dress. The neighbor store where I used to buy dolly have no more stocks since pandemic time she did not order again dolly's. Then, I remembered Alexie, my granddaughter left a dolly with a crocheted dress. So, I got it from the things they left. Then got yarn from my stash. I cut the back part of the dolly and replaced with the new one.
Here is the old dress.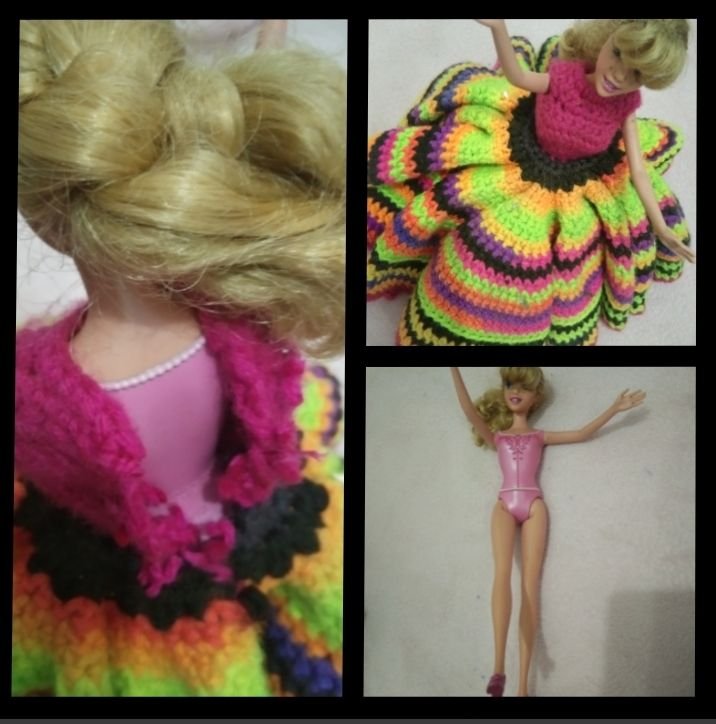 I just learned yesterday from my 2nd daughter, Ada, that the dolly was given to her by my hubby's Aunt,that I still did not meet yet happened to be a doll collector and crocheted them dresses. So, this one is her baby, too. She resides also here in our City living in another Barangay. Soon, I will visit her and meet her. Then, the doll was just borrowed by Alexie, when they were here in Cebu with us.
With time constraint, I was having a hard time thinking what to design, even I searched Pinterest. Until I just make chains and formed the upper part then decided it would be a top and skirt.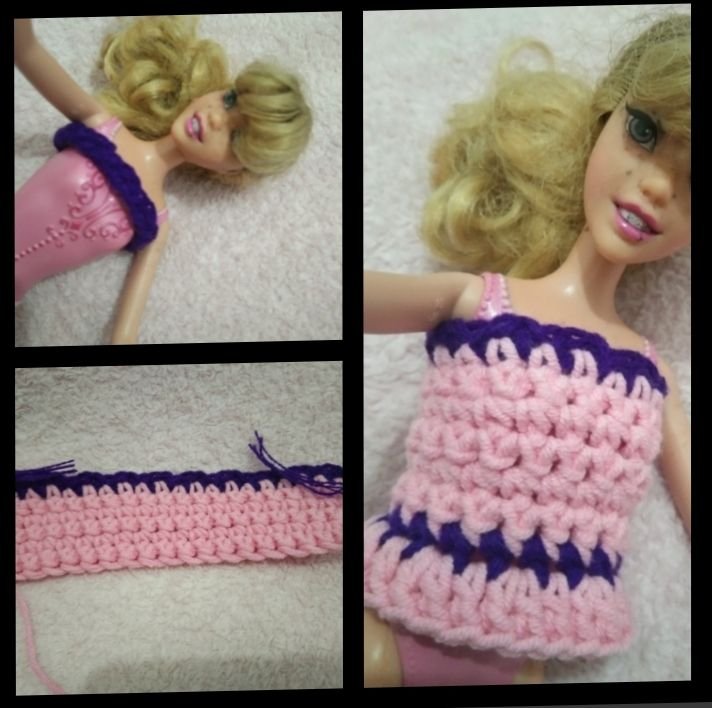 Using 5 ply milk cotton (pink) and 4 ply indophil yarn from my stash using 3mm hook then constructed the top and skirt with double crochet and simple chains to form the headband also the tie knot sleeves including the back closure.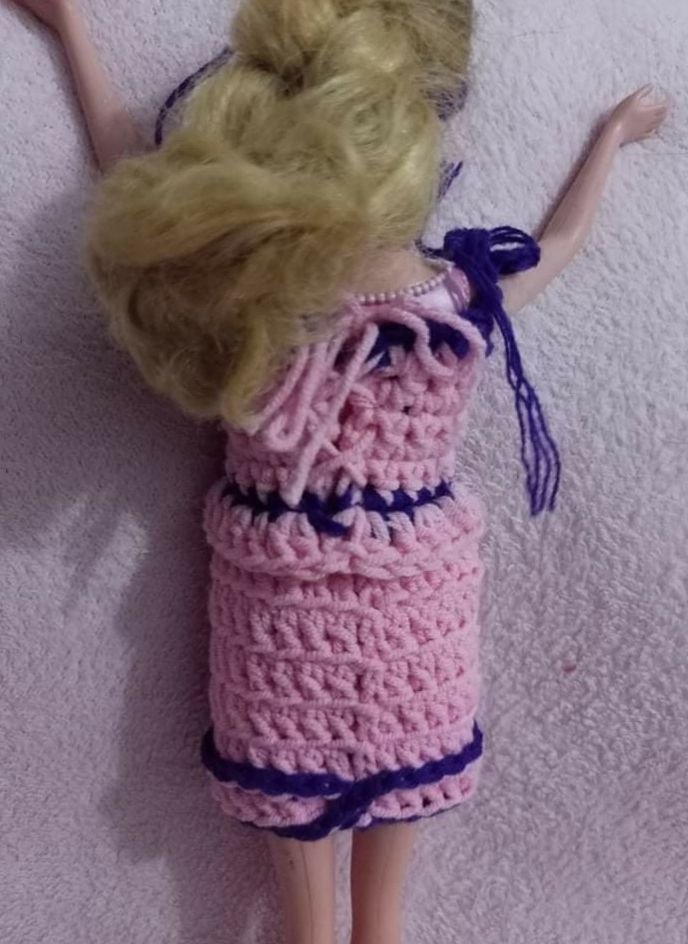 The dolly have now a new dress. That is simple but on the go.
Thanks for dropping by...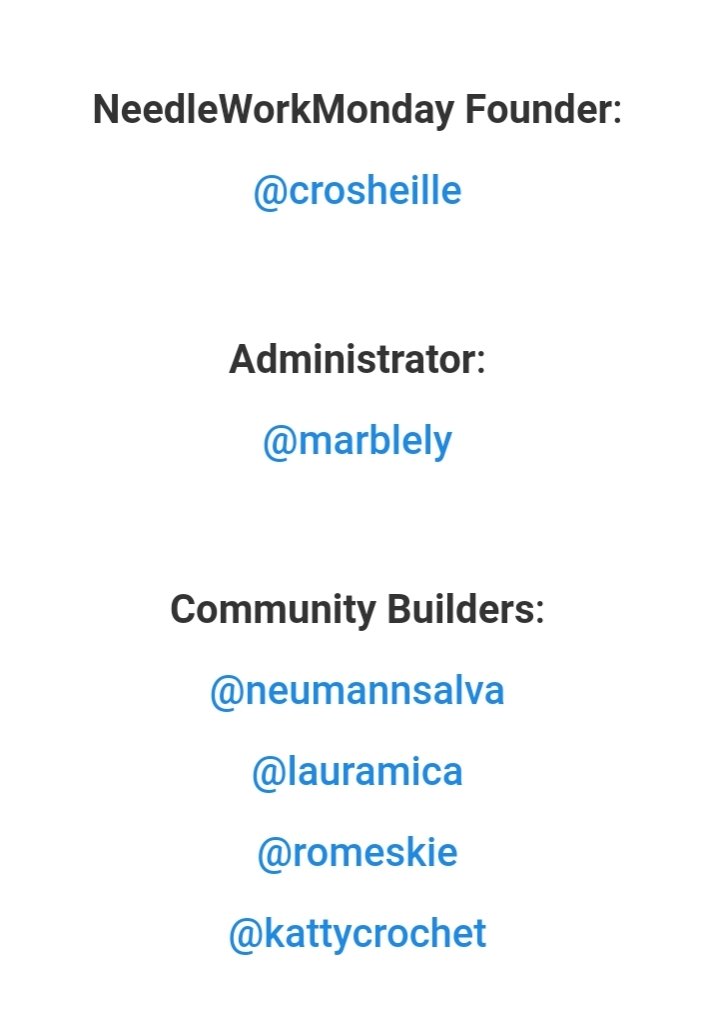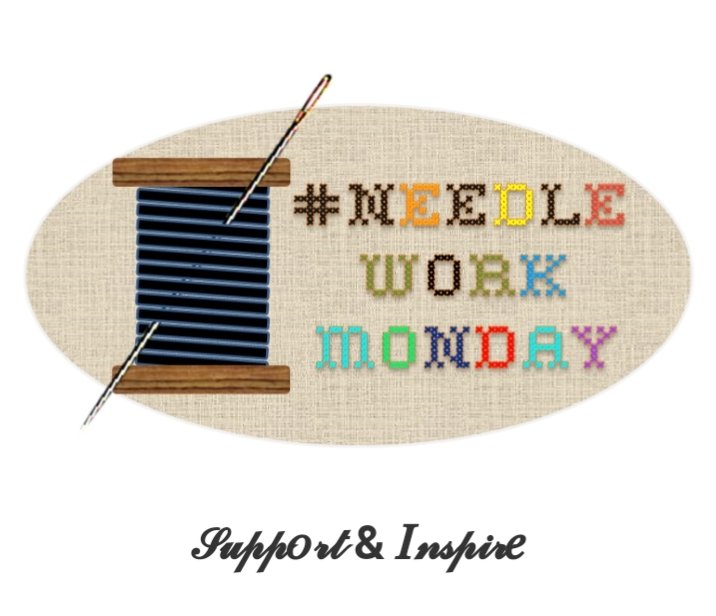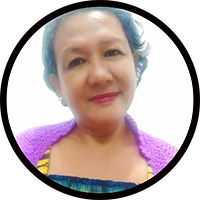 J U R I C H 6 0
Cebu / Philippines / Crochetist / DIYProjects / Poetry / Travel / Photography / Music Lover
• • •


---
---