Needleworkmonday: Crocheted Purse As Gift For The Bride

Hello everybody,
Just off the hook this morning.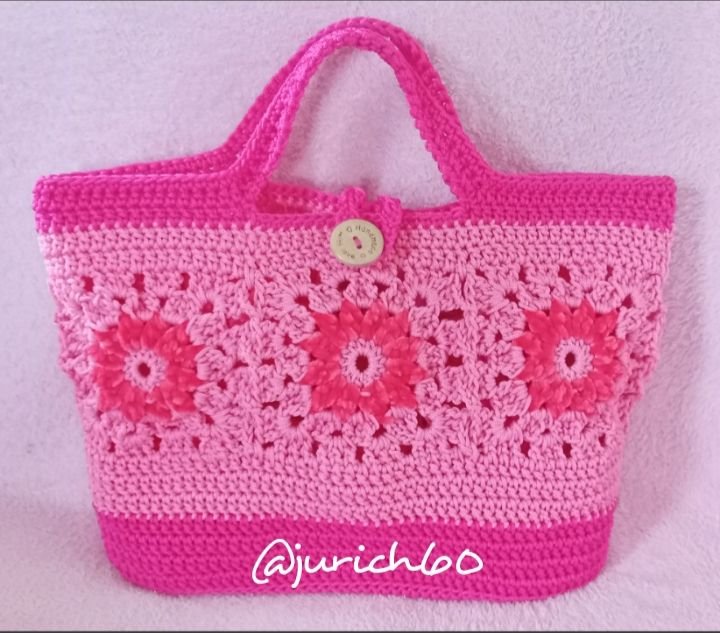 Yesterday, early morning our neighbor whose house is 200 meters away from us, visited us. She invited us on their wedding, Oct 01, lunch time. We accepted her invitation. When she went home, hmm my mind was busy thinking what will be my gift to them. I do not have time to go to the mall because I am taking care of hubby who was hospitalized last week, I can't leave him alone by himself. So, I checked my yarn stash what I can diy. Grateful I still have tiny cord left to make a purse for the bride and I plan another gift for the groom and another one for their one year old daughter.
After lunch, I started making the granny square with tiny cord and chenille for the flower using my double ended crochet hook 3/4 or 1.50mm/1.75mm for I want a tighter stitch result.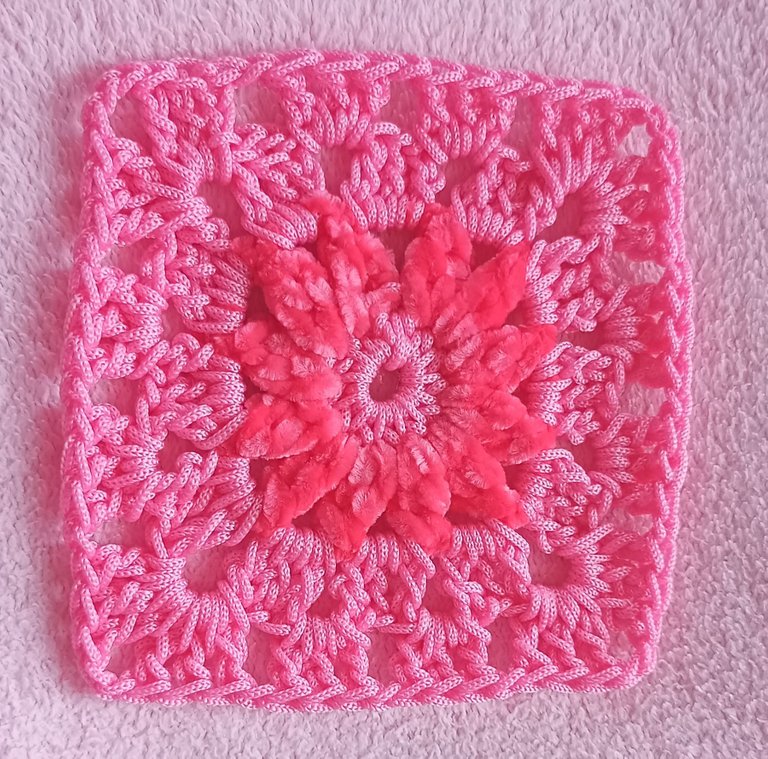 Then, the one granny square became two...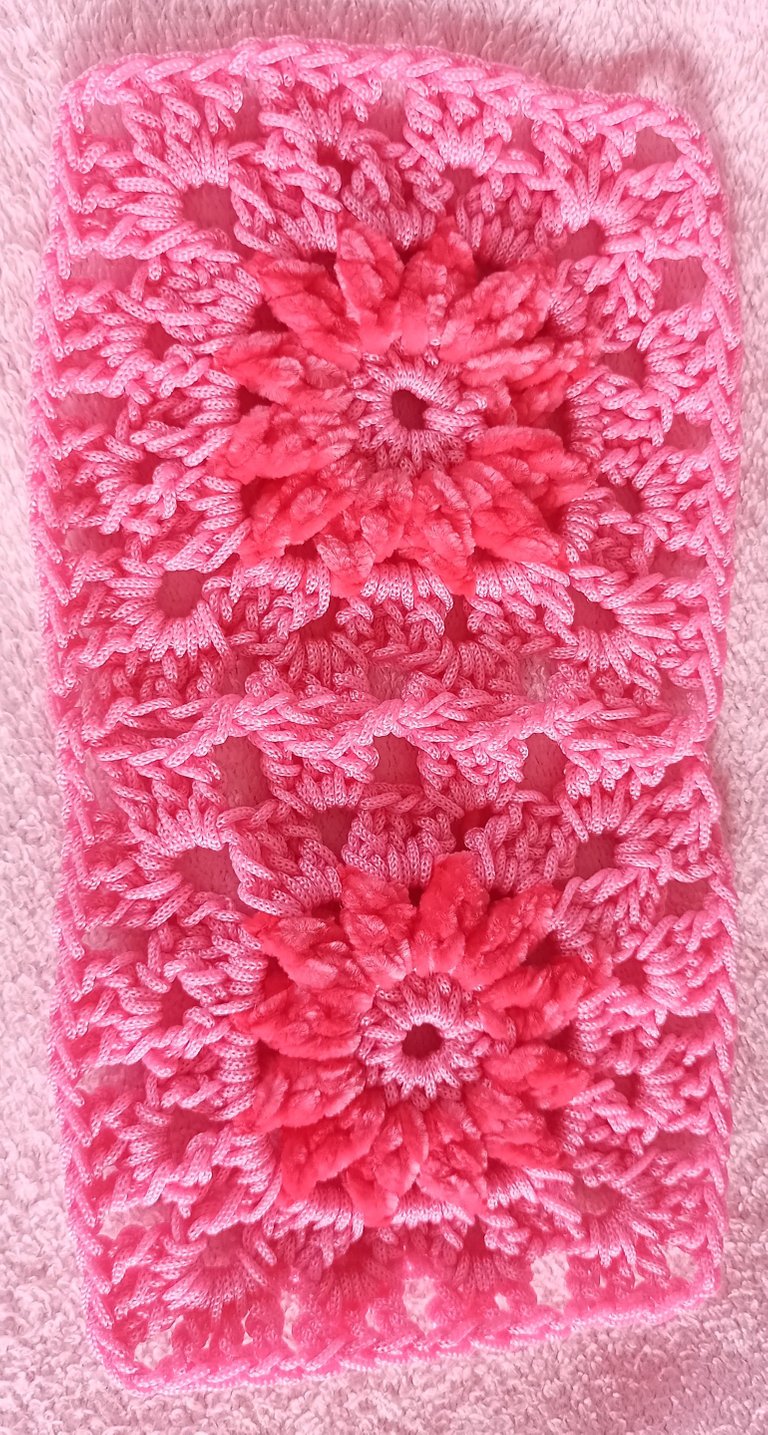 Joining another one square to complete the one side another three squares joined together for the body of the bag.

I then added rows of double crochet for the upper part plus the handle.Very easy to locate the boundary because of the squares.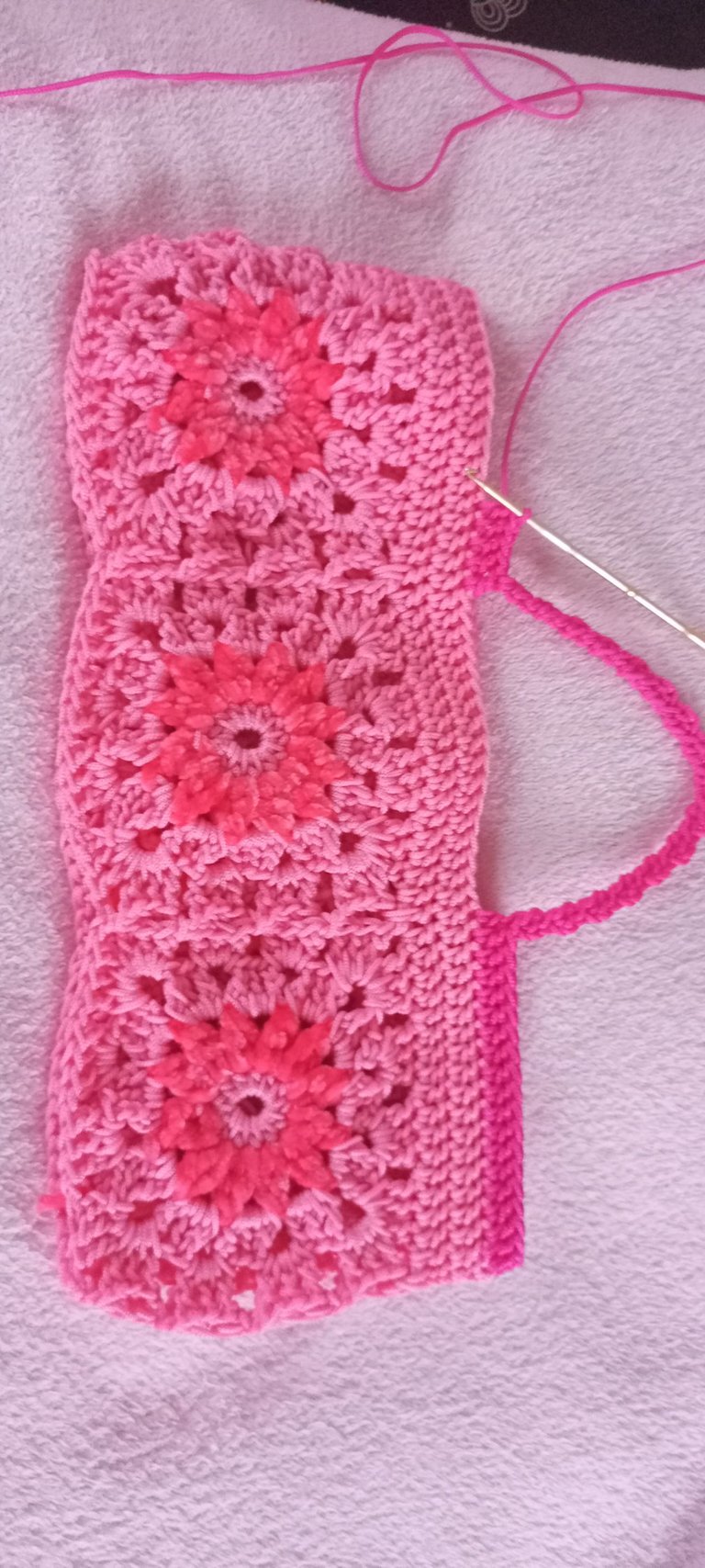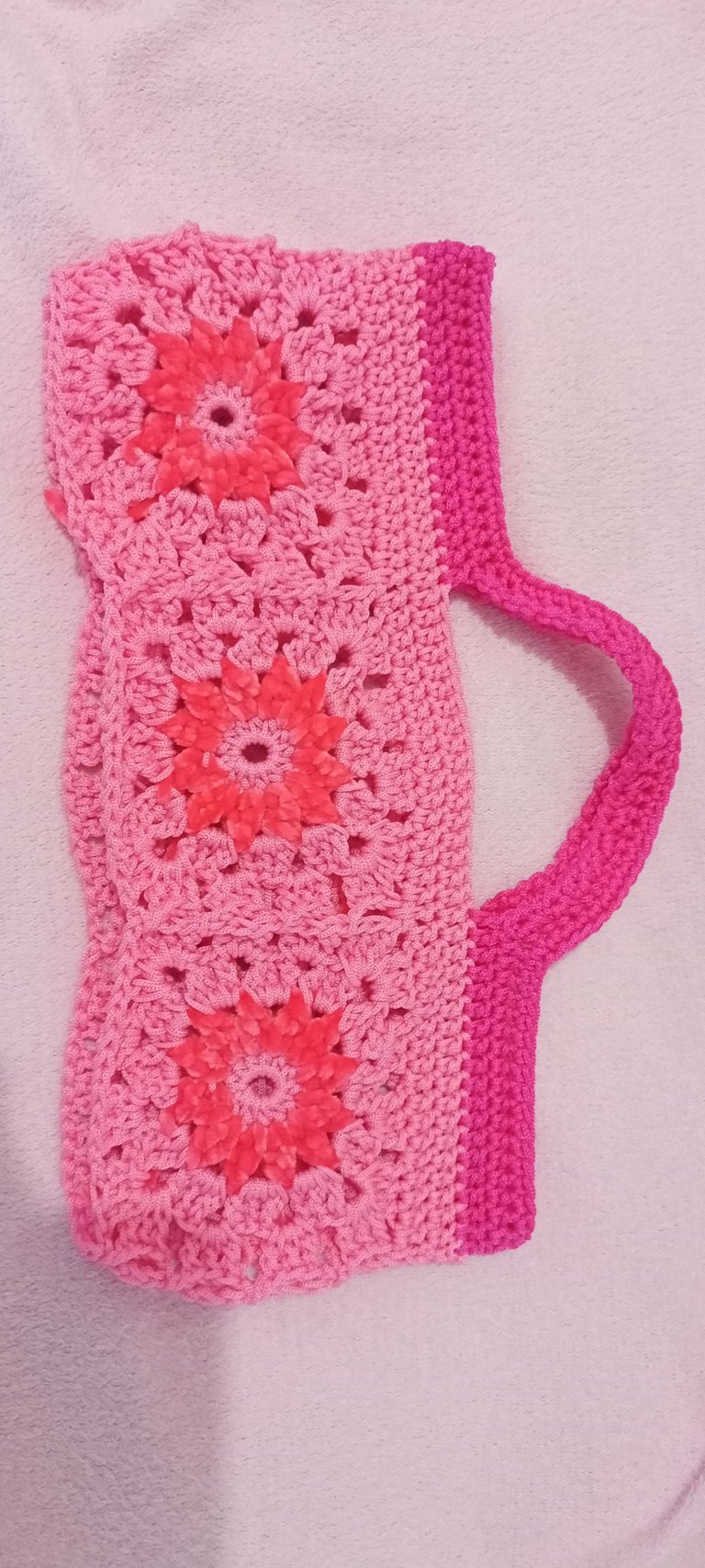 After making the handles, additional rows of double crochet at the bottom combining fuschia pink color because I only have one roll of light pink tiny cord.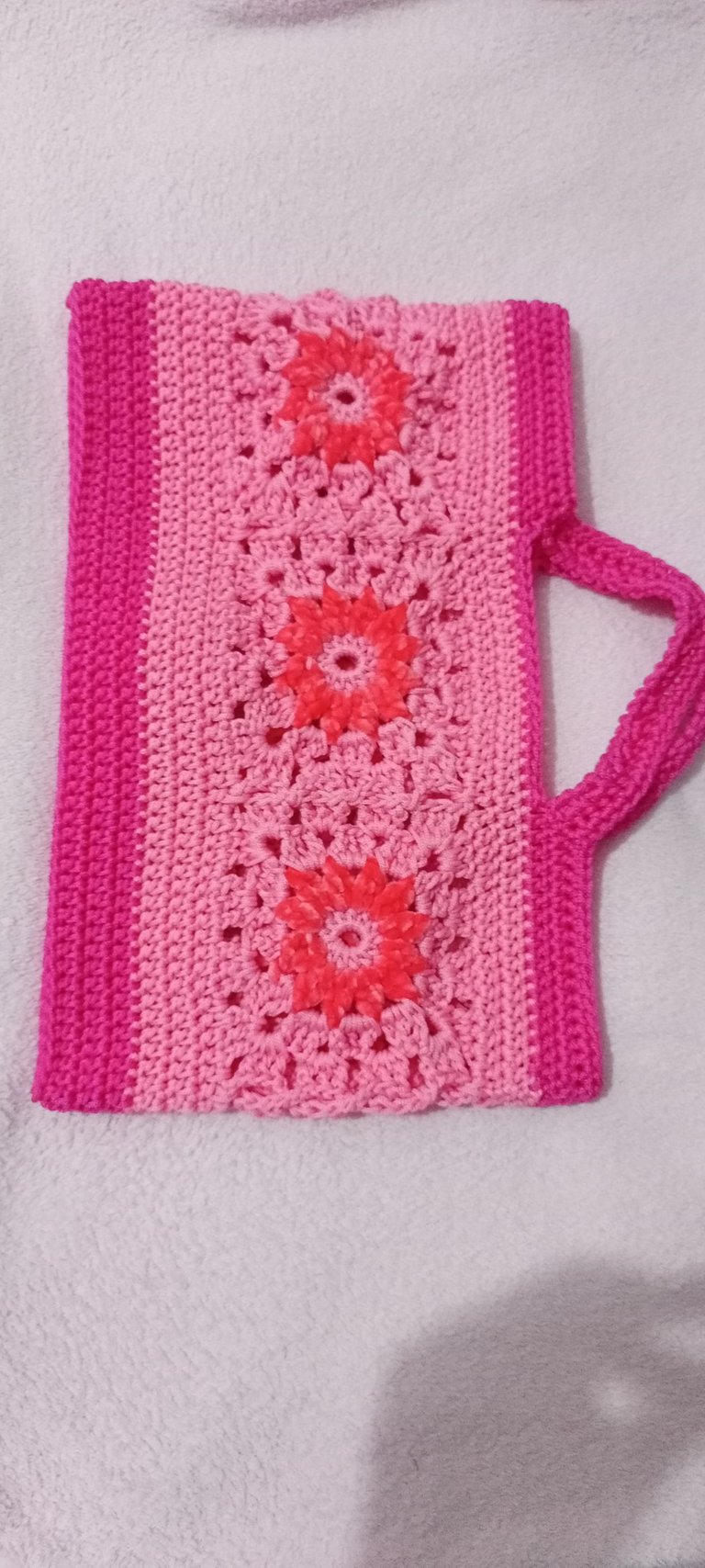 Then, making the base bag was the problem how many starting chains should I make? Solution: I counted first the double crochets of the body of the bag. In order to come up with same number of stitches with round 4 of the base. I draw first the final number of stitches on the oblong for both sides, it must be 34 chains to match the stitches.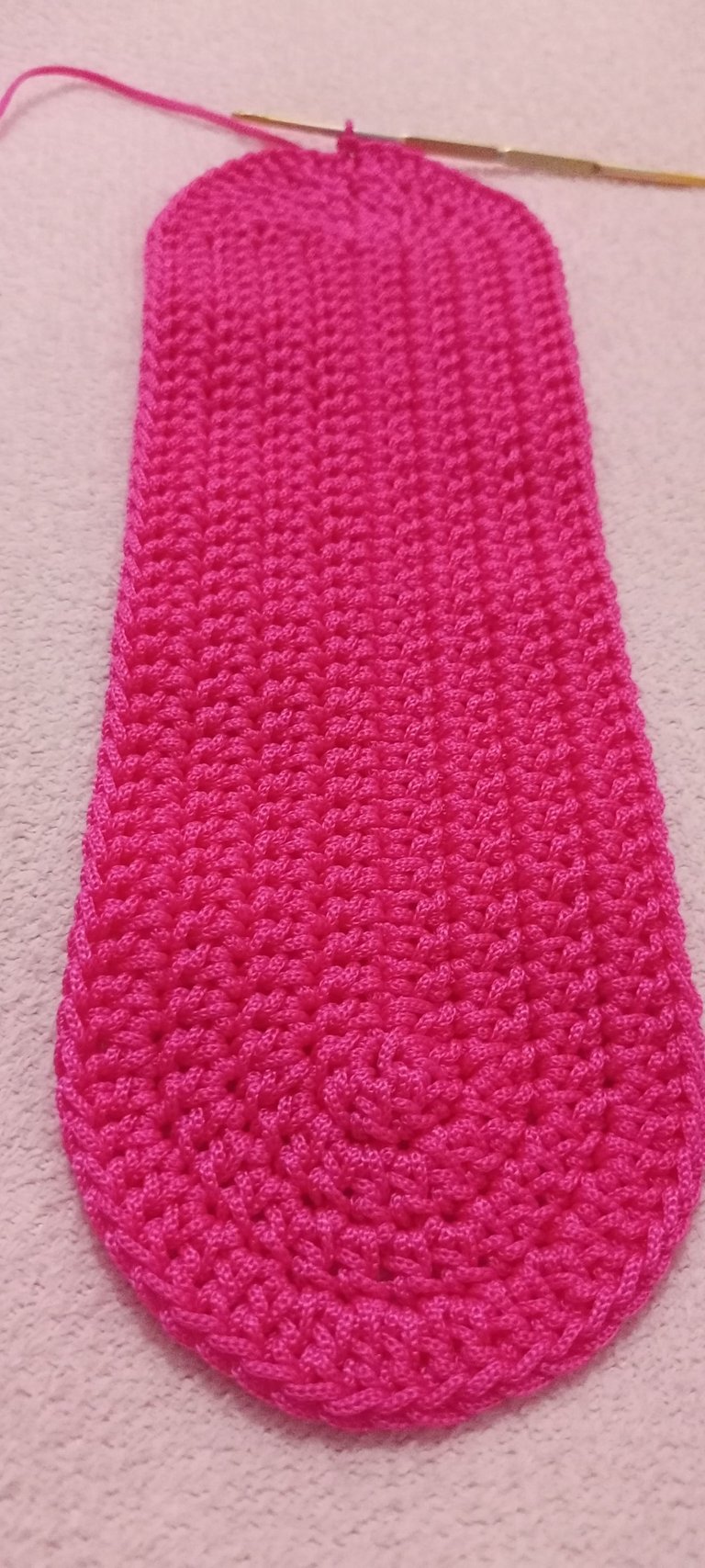 I was correct with my calculations.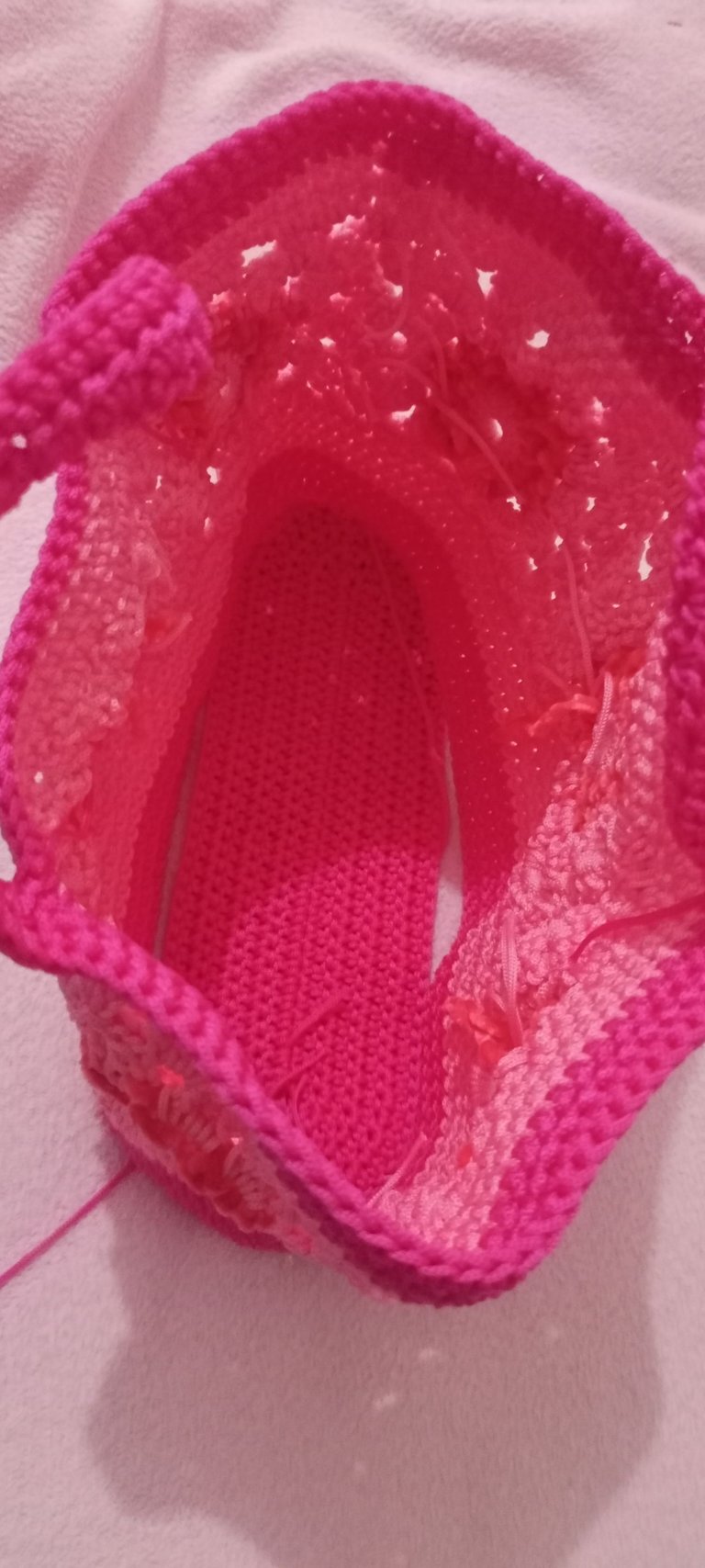 Joining together the body of the bag and the oblong base with slip stich was easy peasy! Perfect counting, 108 stitches all around. That was why I made right away the bag.
This morning, I just weave ends and using a lighter to secure the ends.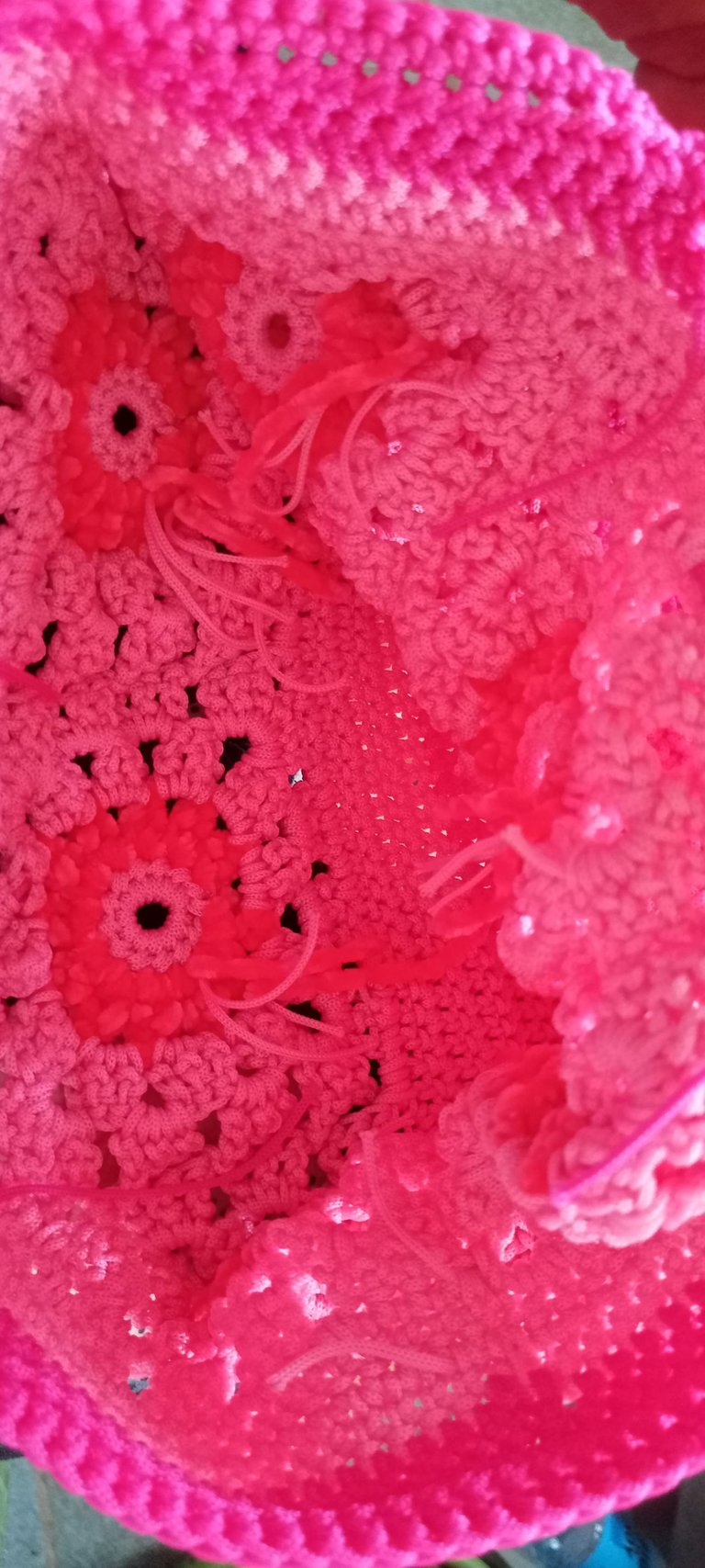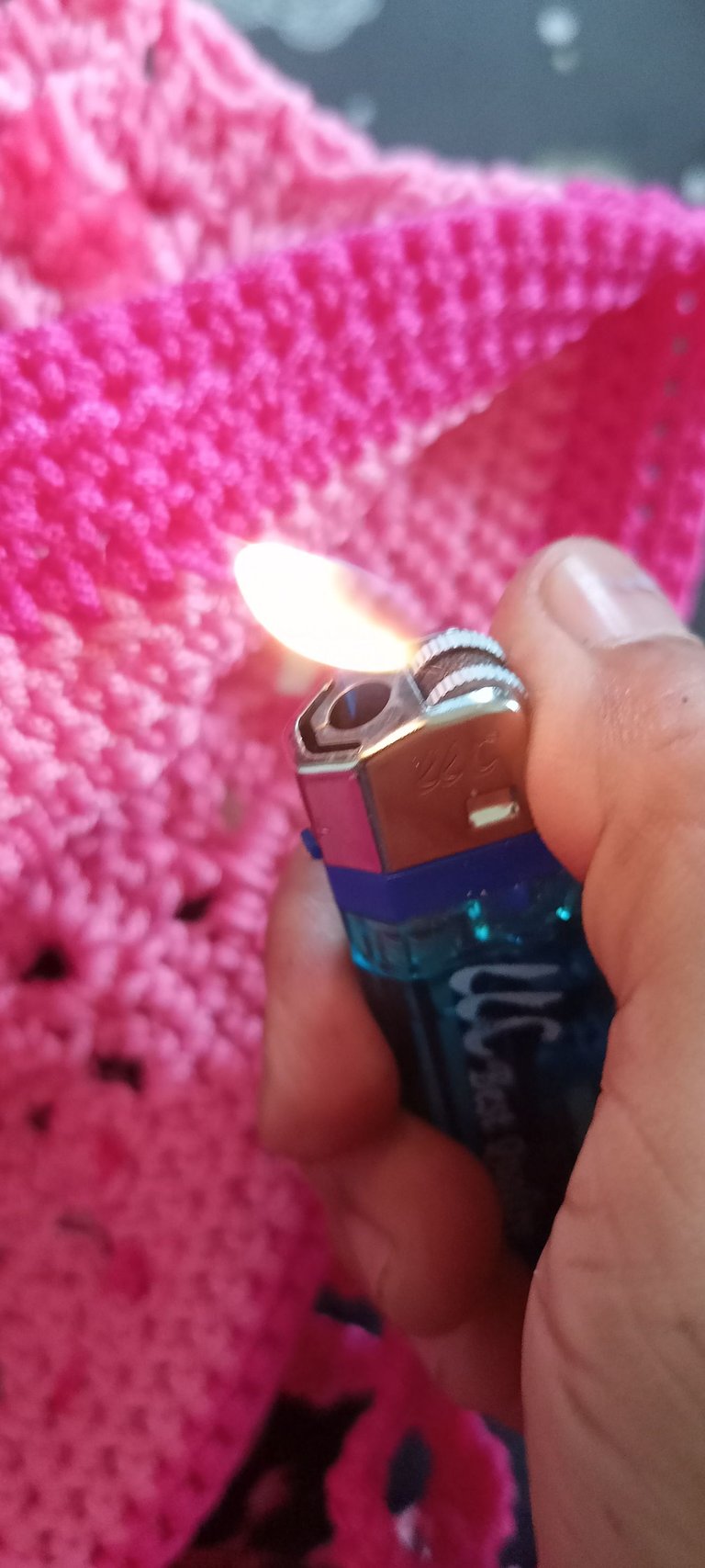 And, added the handmade button at the center by just knotting the tiny cord and crocheted the lock.
I showed it to hubby and asked "will the receiver like my gift?" because for me my work is not perfect. What do you think guys?
Thanks for dropping by...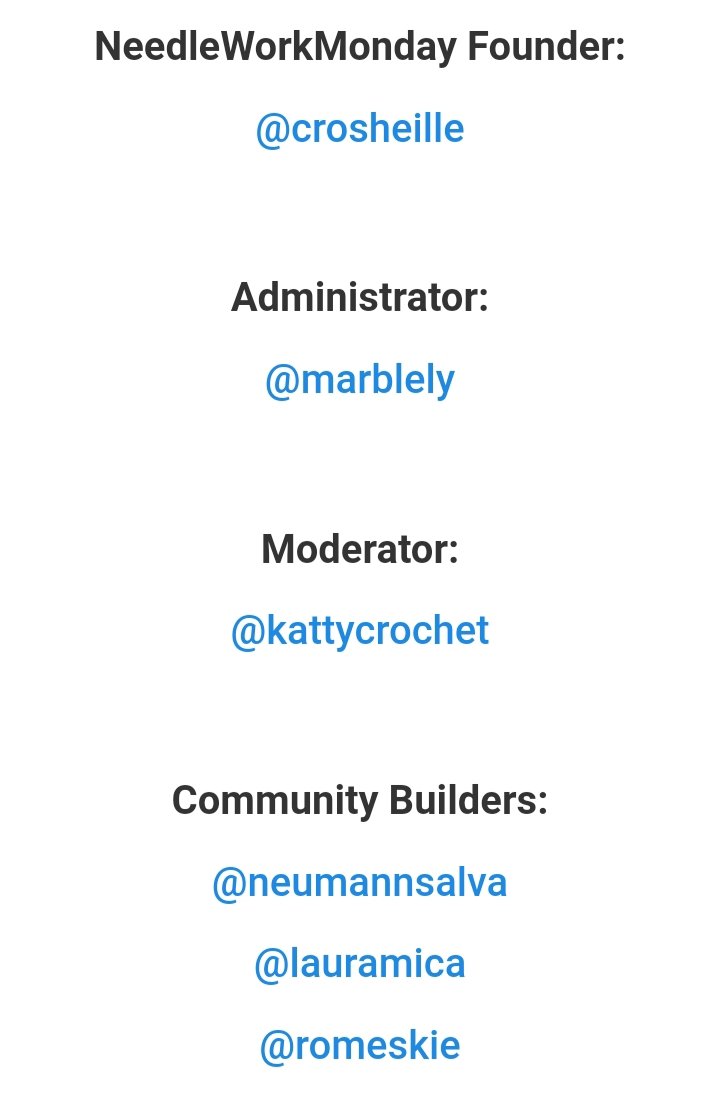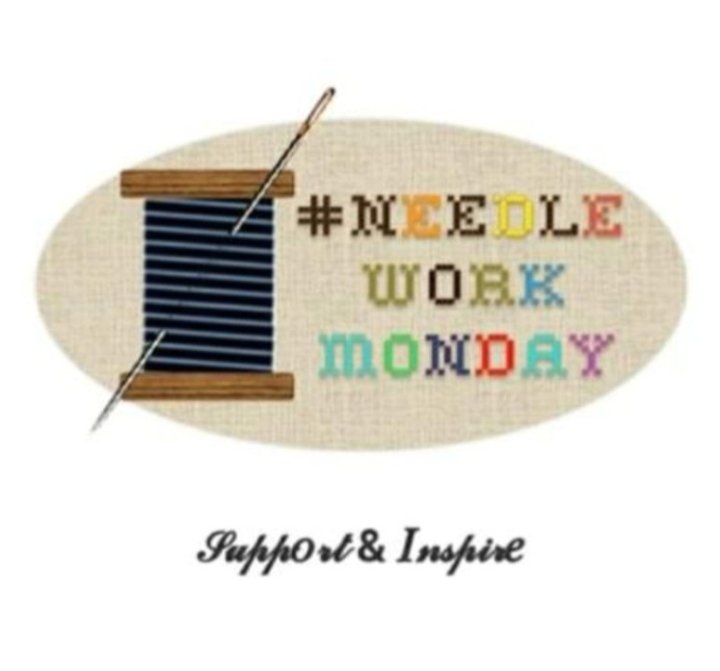 ---
---