Recycled Sardines Pull Tab and WIPS
Hello everybody,
Today, I rushed this crocheted, Pull Tab Choker and Pull Tab Earrings. This is my entry to Appics Going Green Challenge. We have so many Sardines pull tab because if we do not have dog food on hand, I feed our 8 dogs with sardines.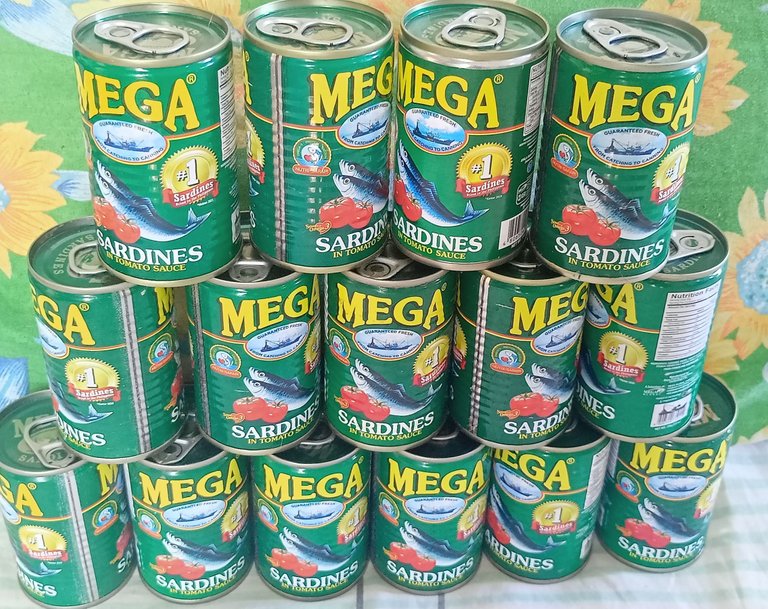 I used 4 sardines in one feeding so I accumulated much pull tabs, which I really collected, cleaned and detached from the can. The challenge will end tomorrow, that's why I rushed my project. All my housework set aside, that's why I can not draw the face of hubby, hahaha. But, when he called me to run an errand I stopped my work, then later back again, to my crocheting. I was happy at last it was done.
I started selecting the okey pull tab and timing I have this yellow yarn in my stash in hanks so, I first patiently turned it into a ball.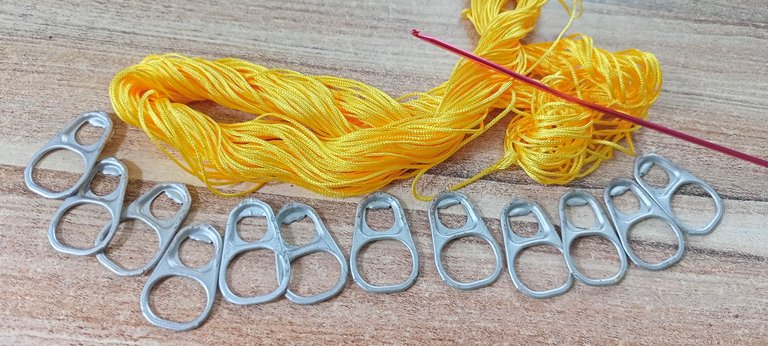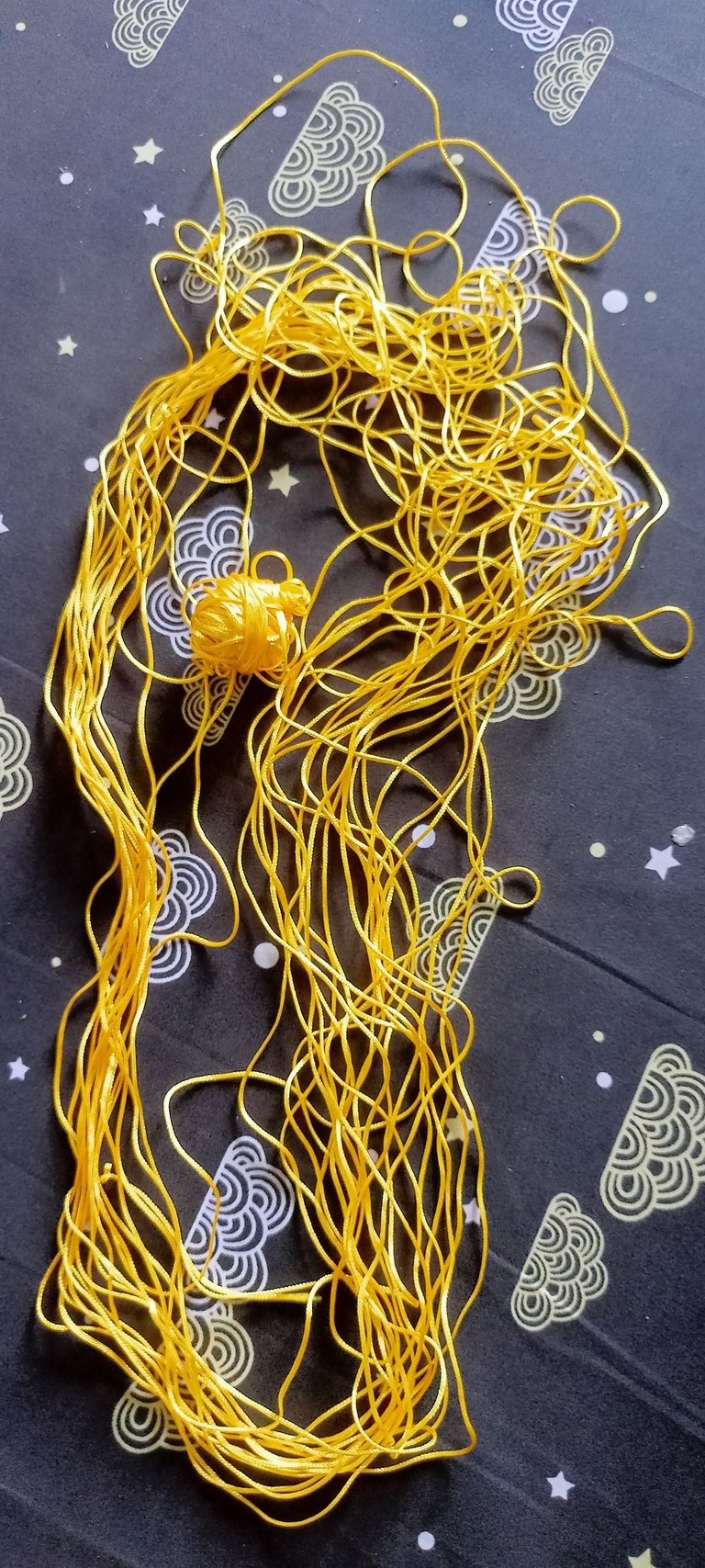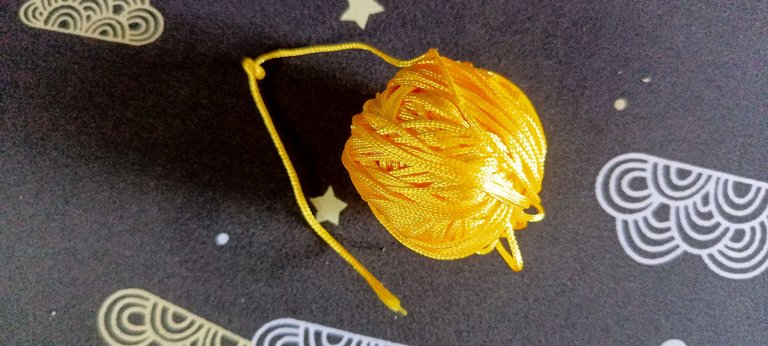 Then, one by one I crocheted the pull tab with single crochet.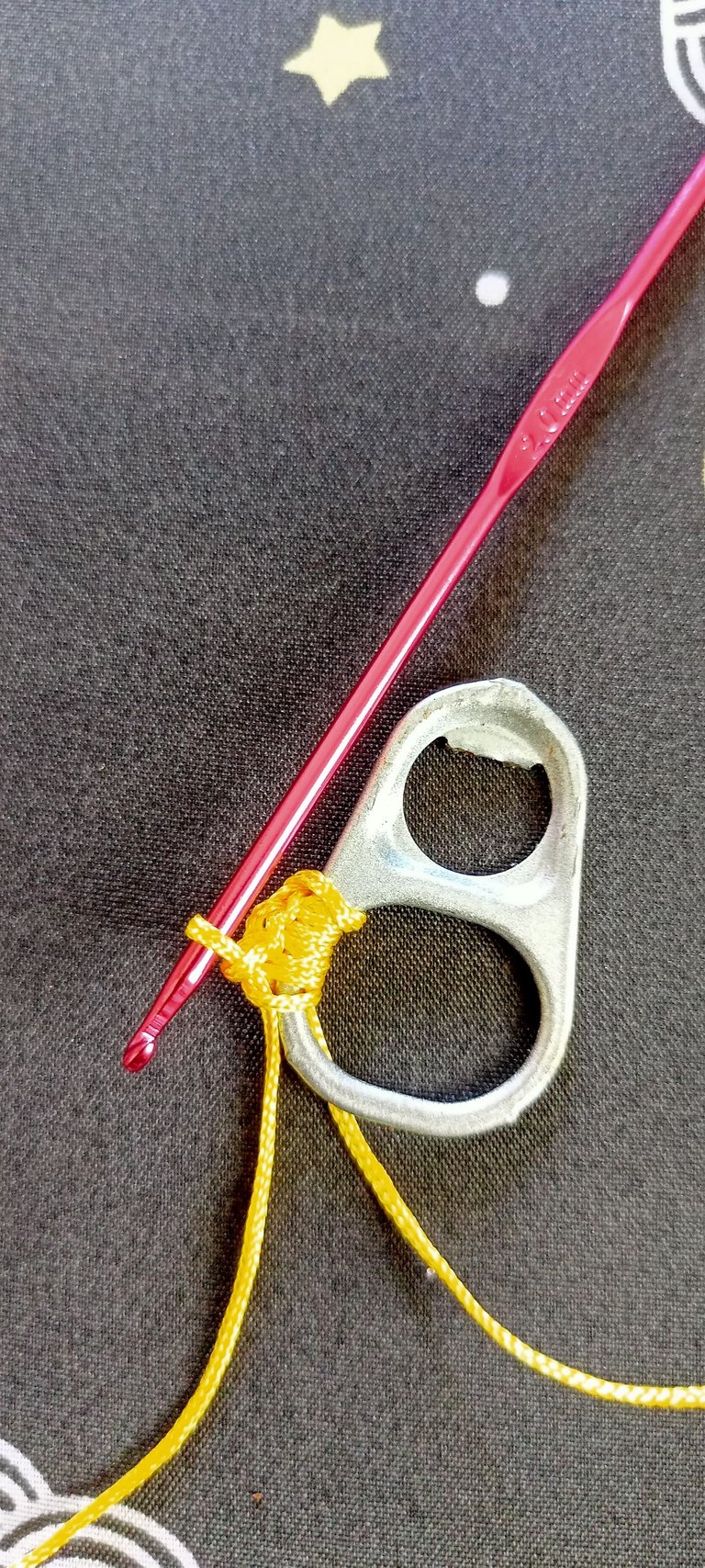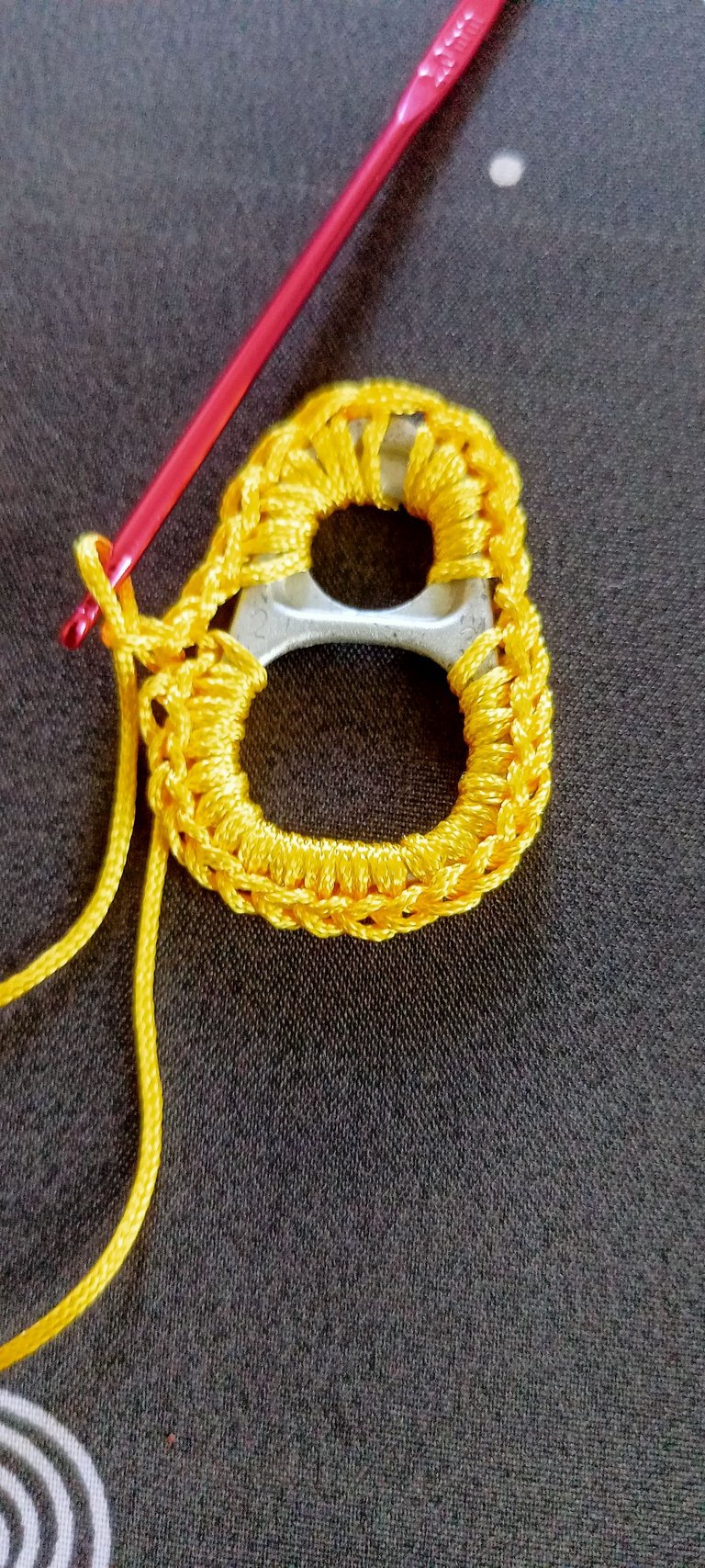 Weave ends...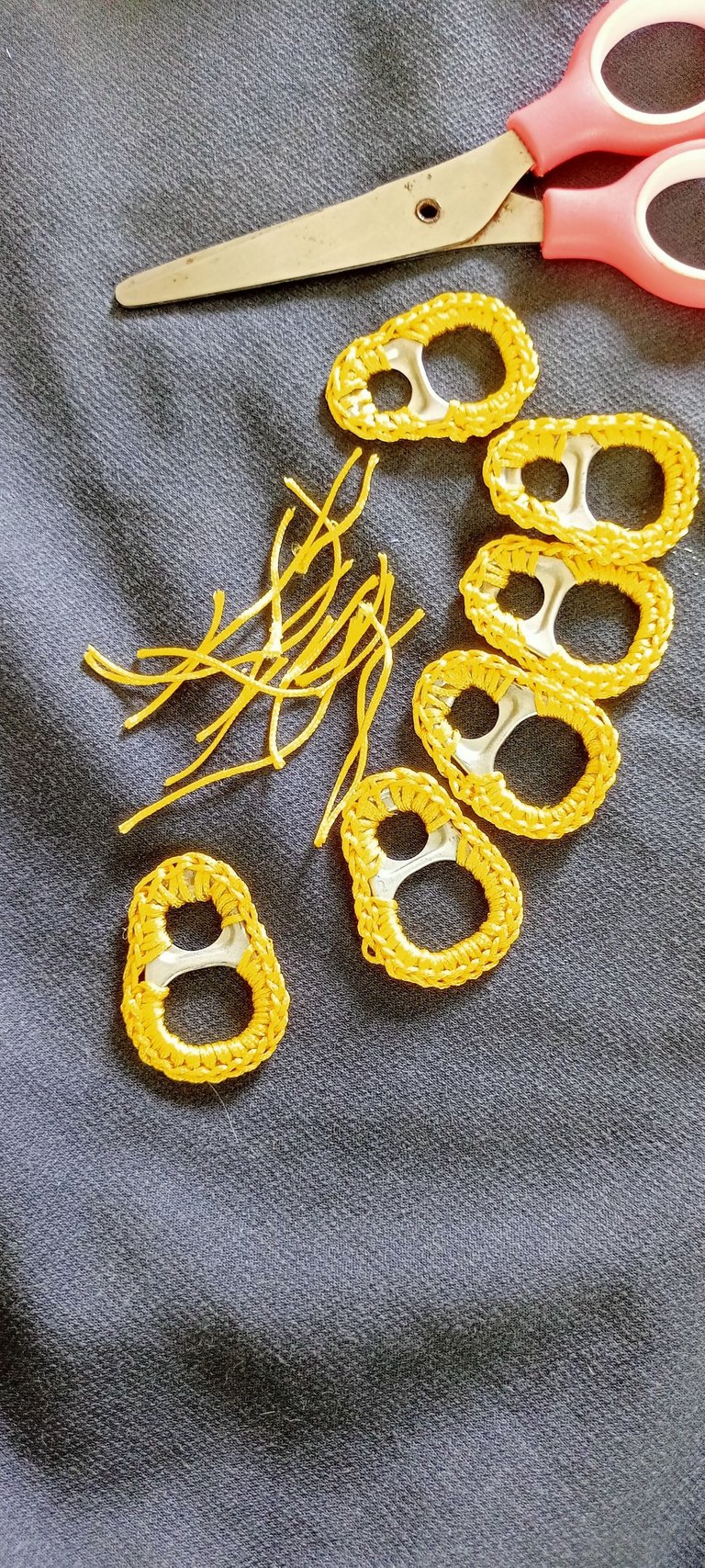 Then joined one by one...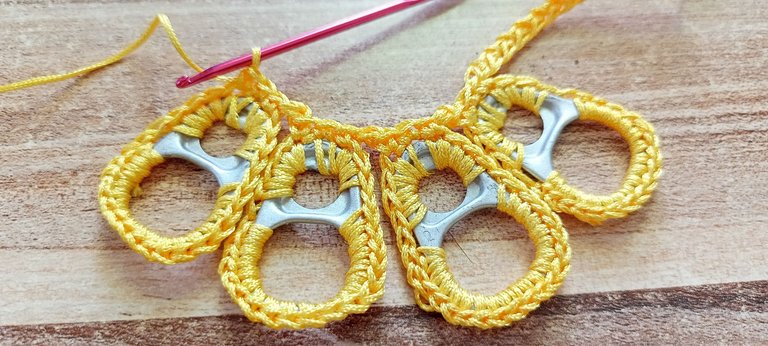 then attached the Appics pendant...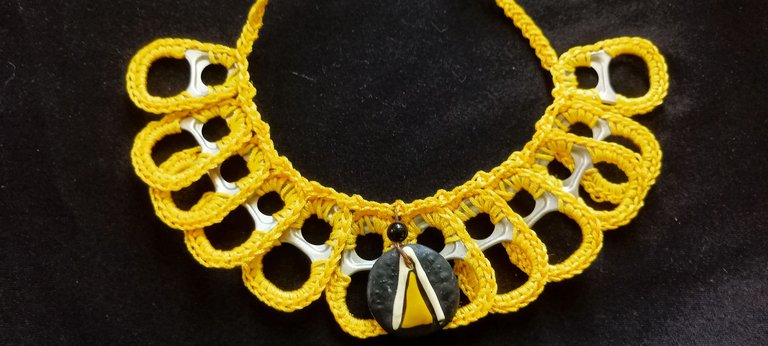 Next, the earrings. I should attached stones but I do not have the connector.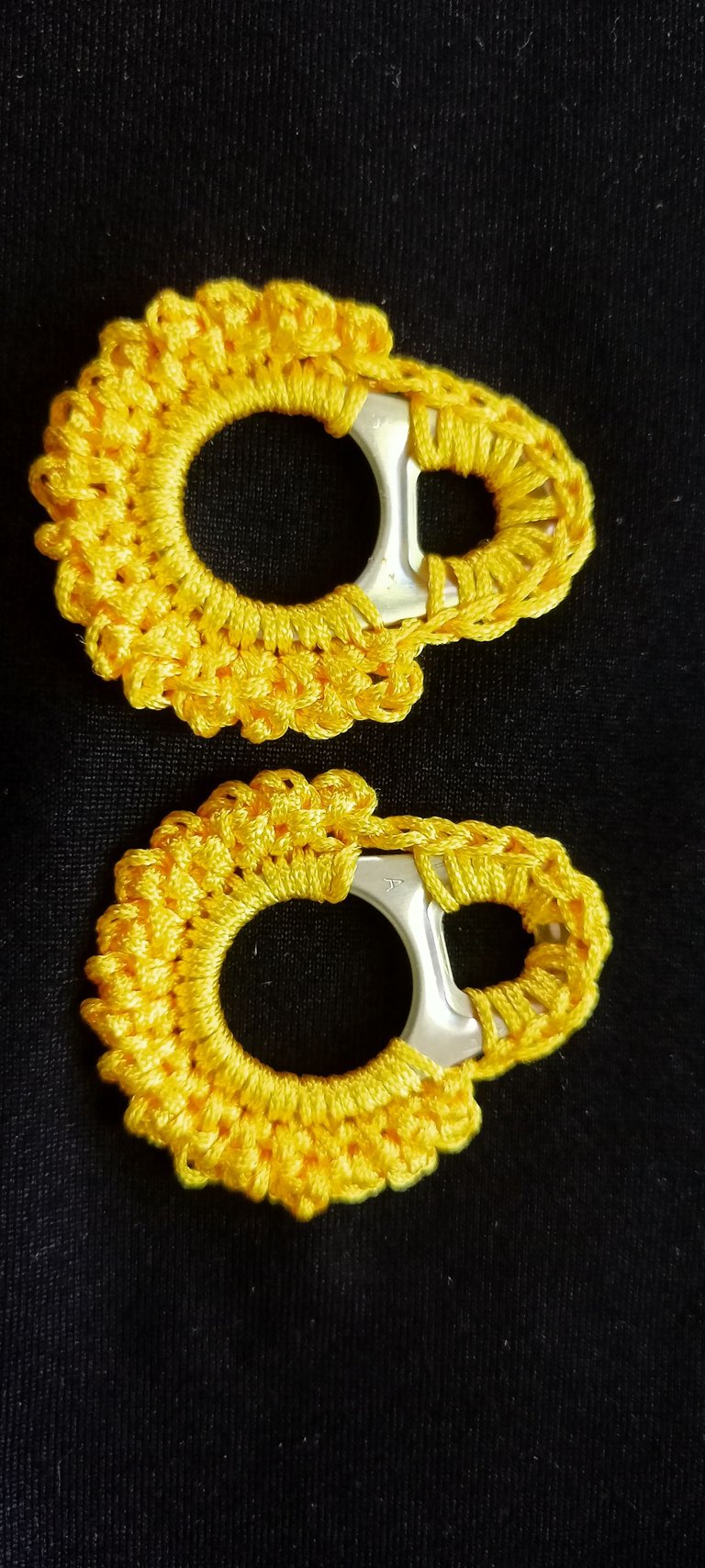 Done!
Wear it right away, hoping and praying my entry can take home a prize.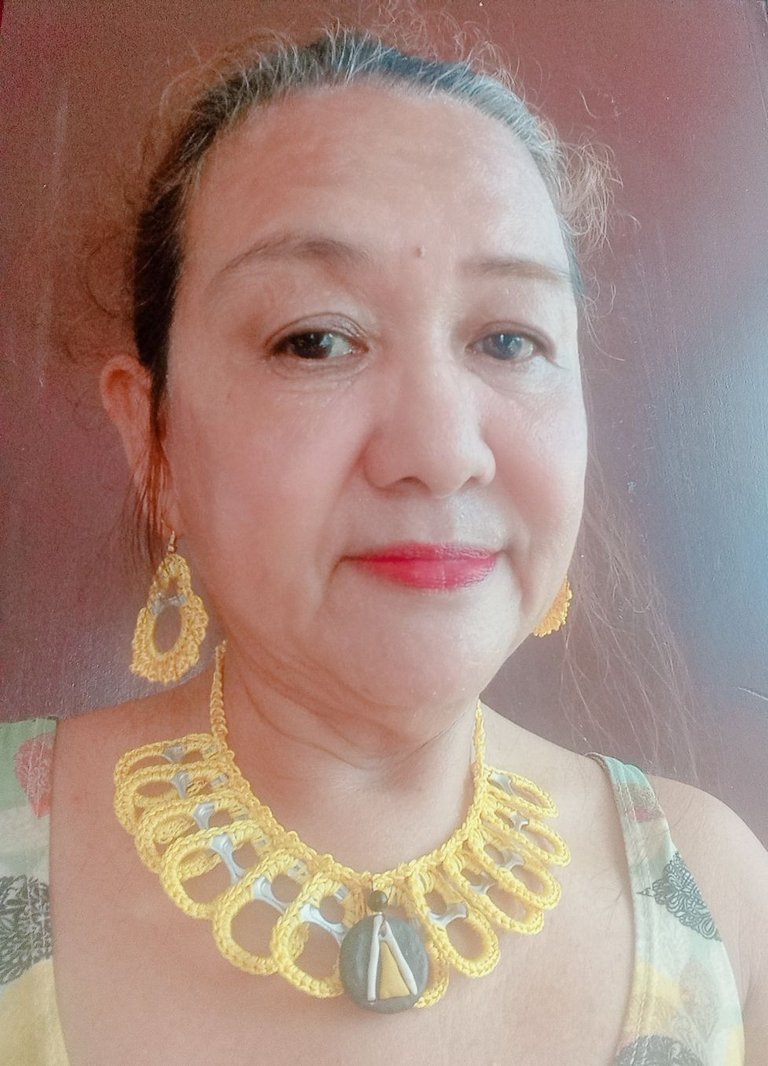 And, now here are my current WIPS.
The 2nd shoes of hubby.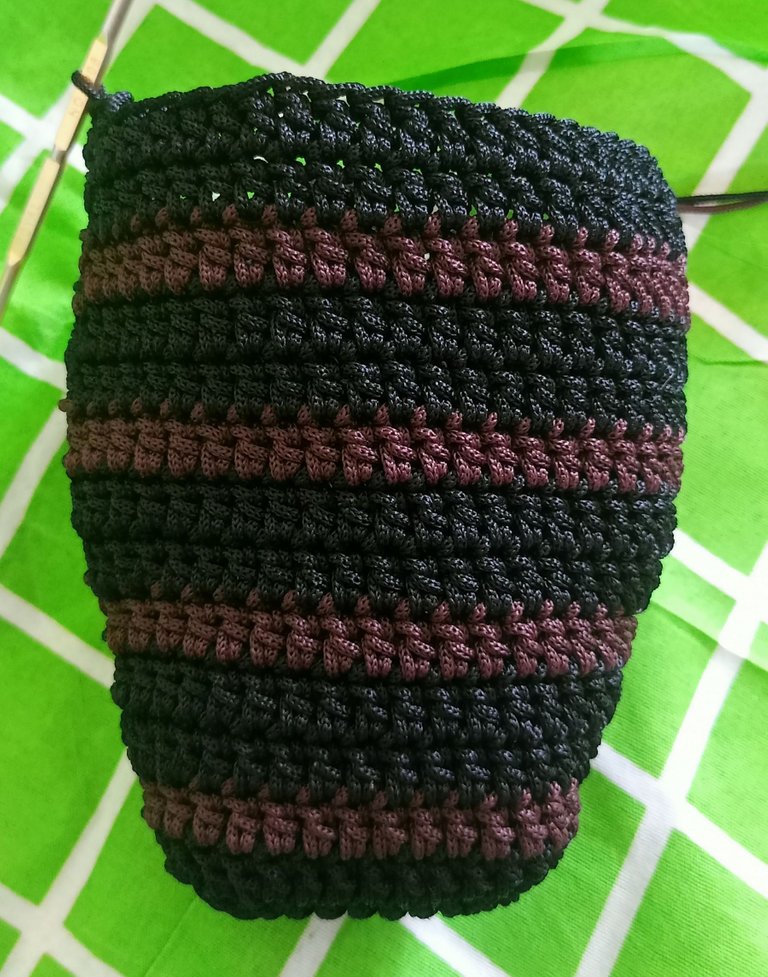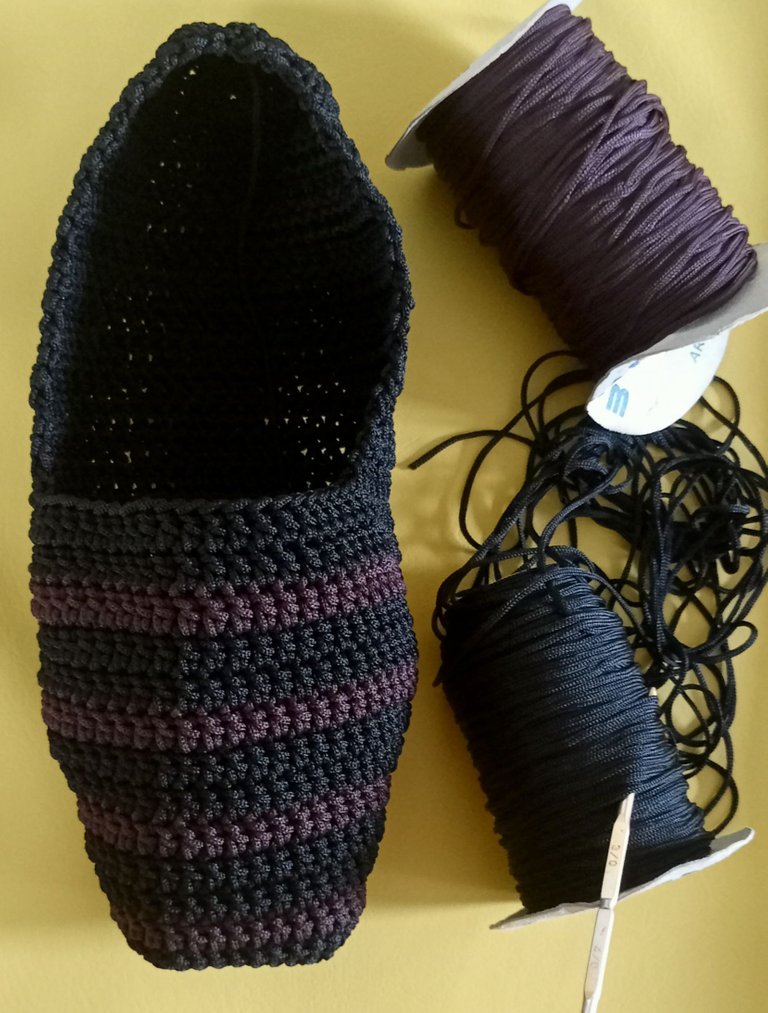 And, the bucket hat just how many rows this can be done already.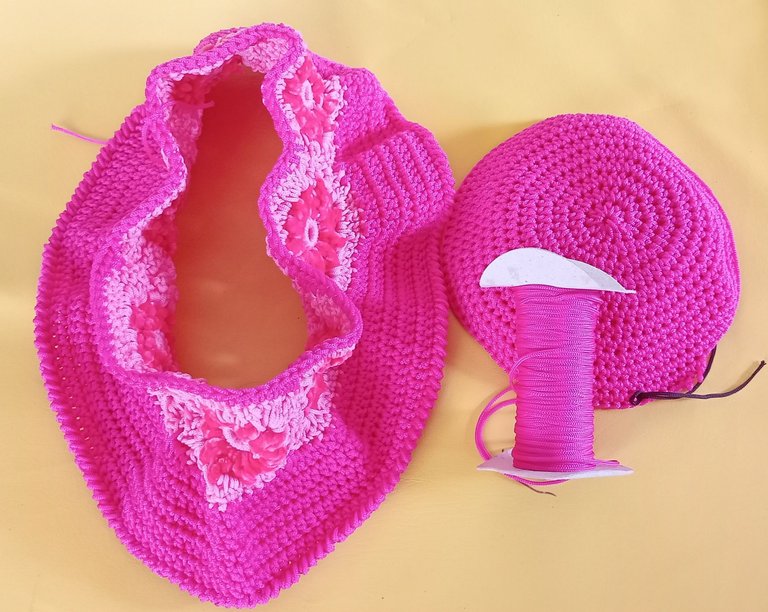 This one is the top for me I started last december after the Typhoon Odette,I was 70 kilos that time, now I tried it oh oh too big for me because I am now 60 kilos, ahahaha. I do know who will I give this to, when done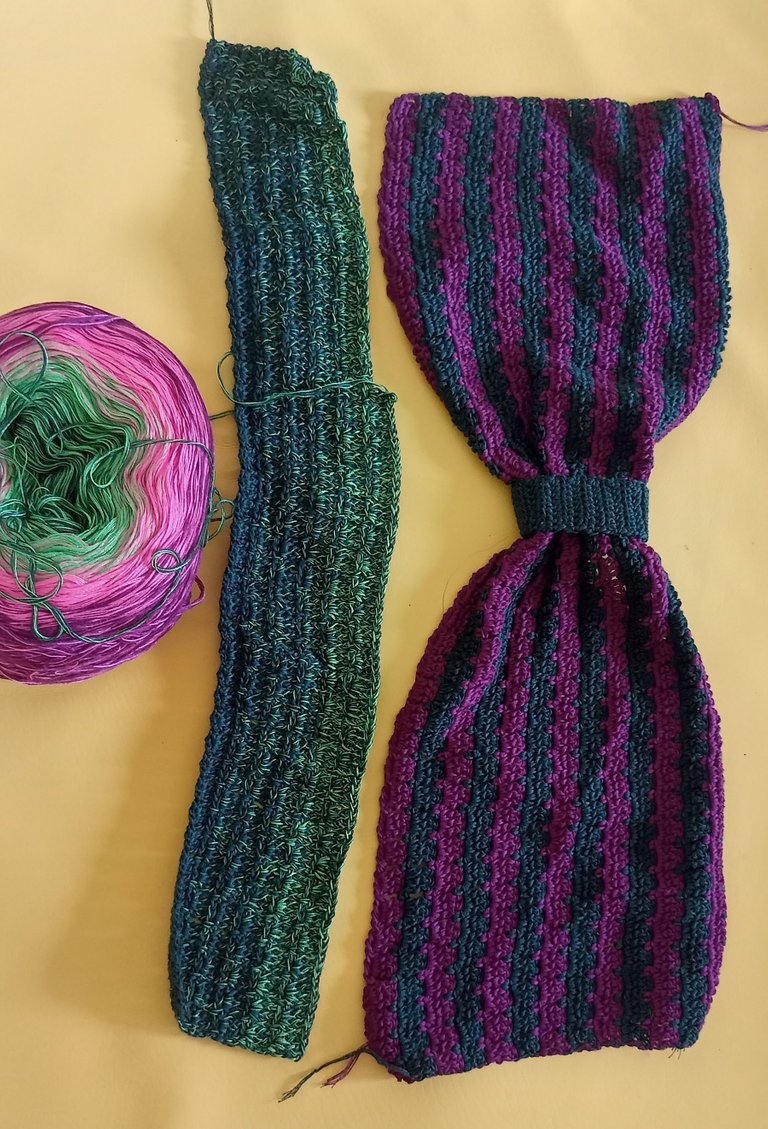 Next WIP is the bag I think I made a year ago, only the zipper and lining is lacking. So, I told my daughter I will give it to her, she will be the one to line and zip it.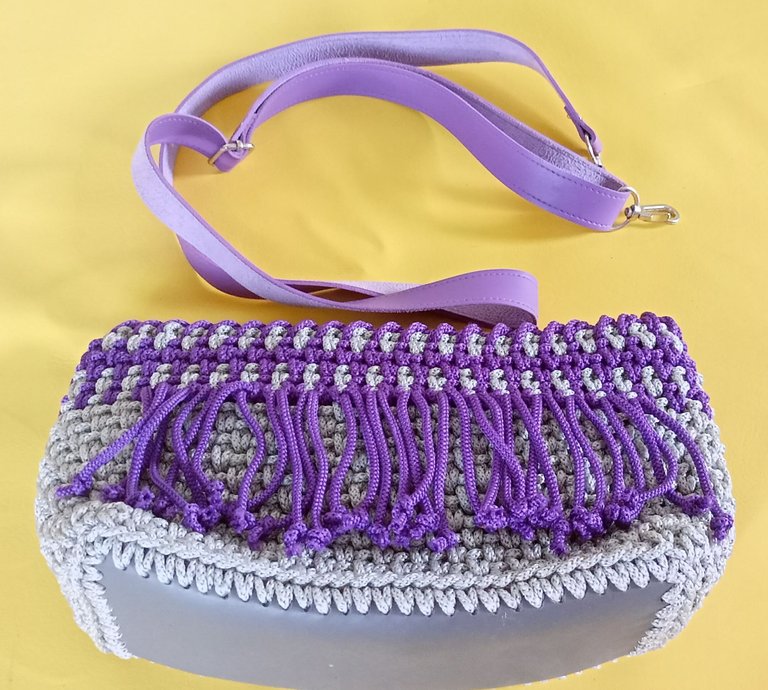 Next in line is the green one as my shorts so I can wear to the beach. I startrd this how many months already. I checked it, it is now bigger for me. I think the solution for this is to place garter for the hips. Hmm, thats the problem of longer wip.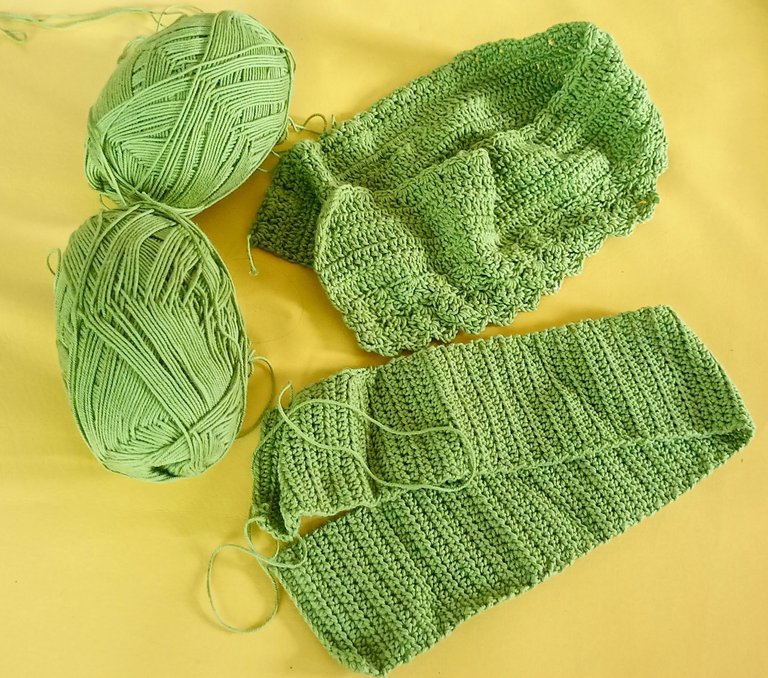 This one, I already can't remember when I started and forgot the design, this is still for my top.Ahehehe, silly me,not recording.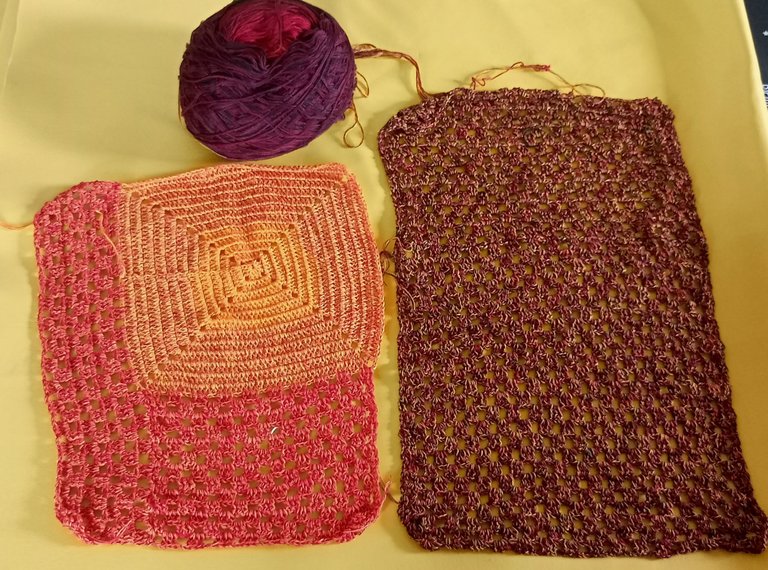 This is just the initial WIP counts, I found when I was looking for black tiny cord for the shoes of hubby. Still many WIPS I kept for how many years.
Thanks for dropping by...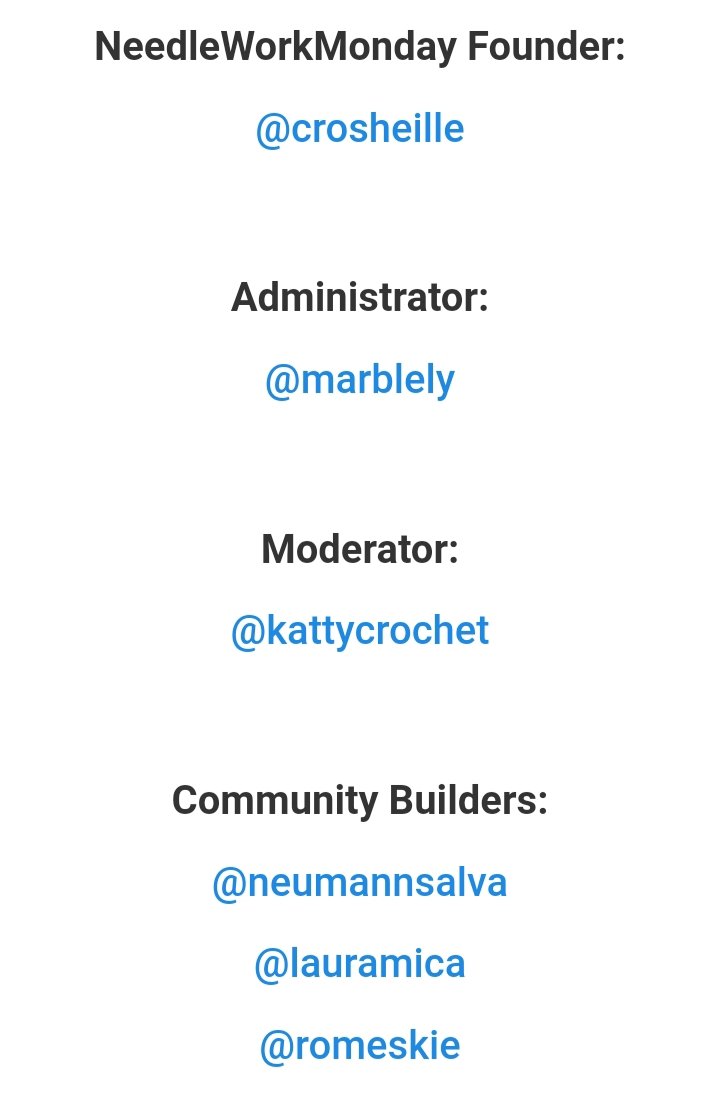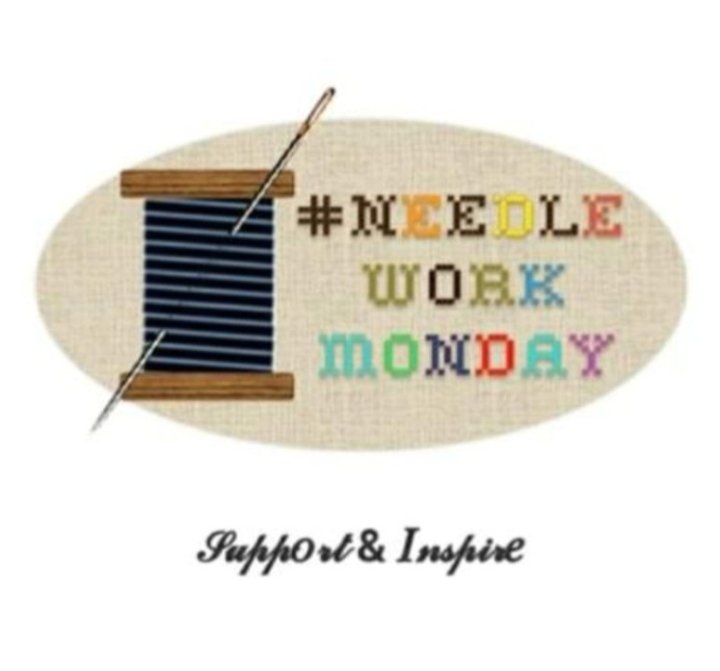 ---
---