Tree Tuesday Our "Lamaw" Day
Hello everybody,
After lunch while I was at the washing machine for my laundry, hubby called me because there were teenagers attempting to go near our house but freezed about 30 meters away from the gate because of our dogs, both Pawpaw and Botchak were out. So, I just shouted at them what they wanted. Ahh, they were offering young coconuts. Okey, I told them to bring 10 young coconuts.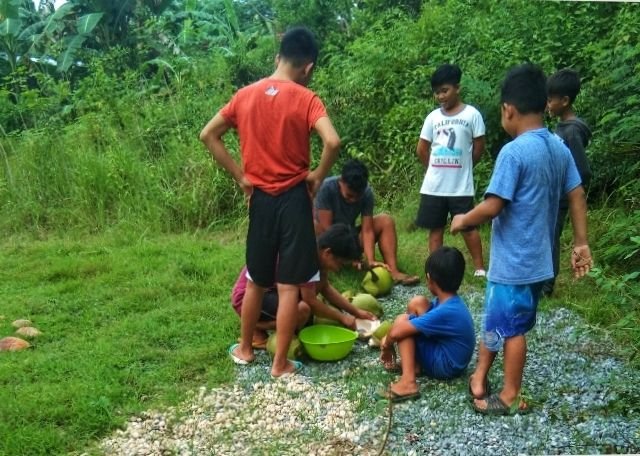 By and by, here they came each bringing two young coconuts, all 10 and a bolo because they knew we can't open the coconuts.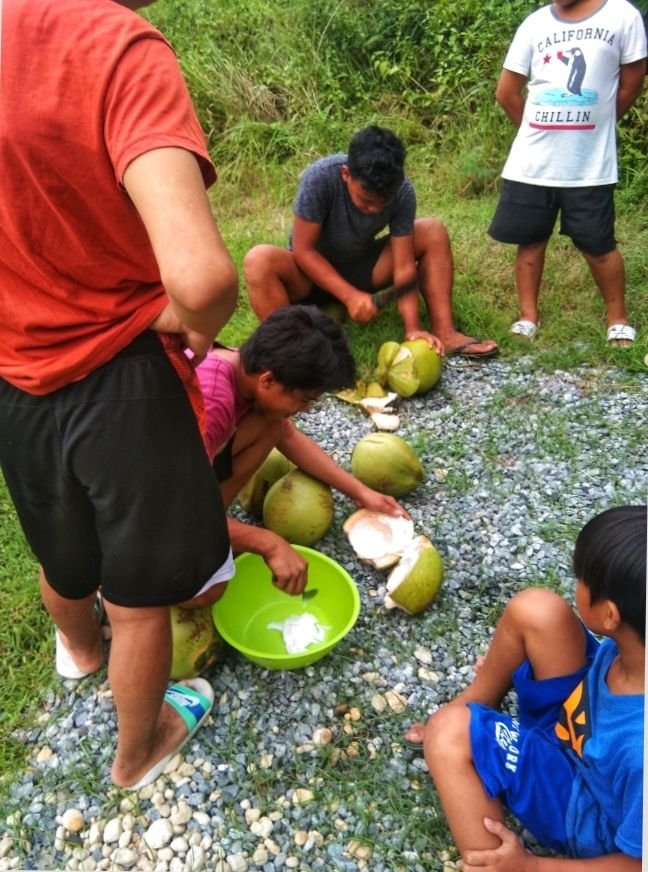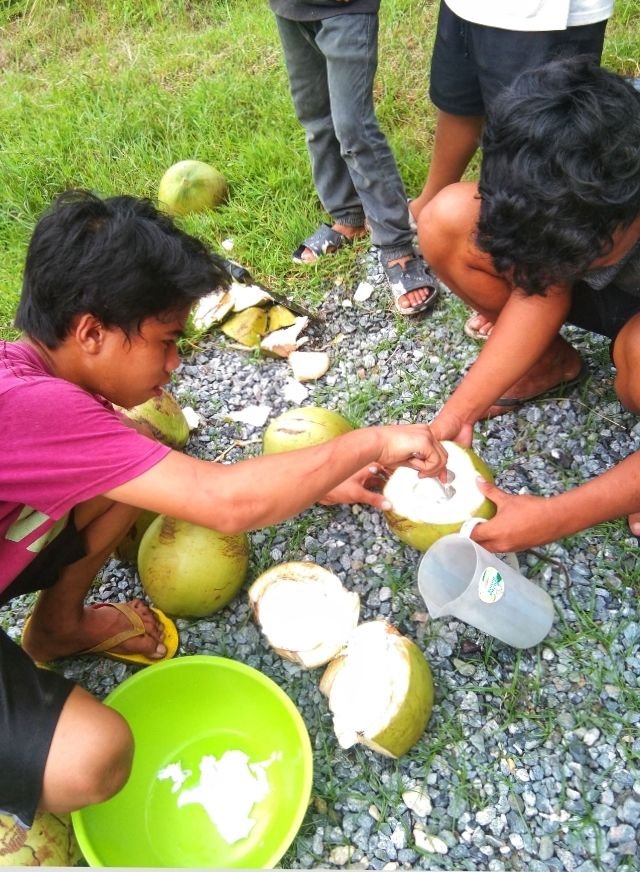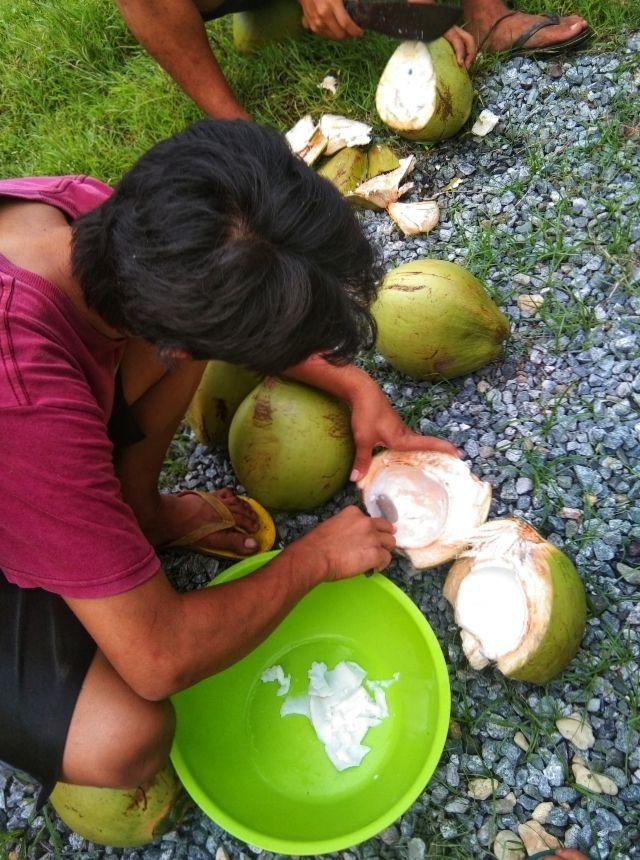 Very timely for our mid afternoon snacks. Fresh and natural juice. I asked them where they got it. They answered, It's from their neighbors coconut tree. Hmm, I wonder if their parents knew about their activity. Hubby and I grabbed this opportunity because each young coconut cost just only for 10pesos plus free service in opening the hard coconuts and grated with the spoon.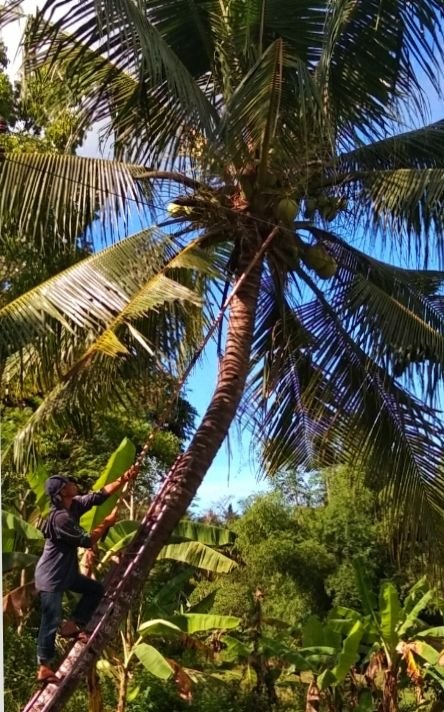 The coconut meat was still soft and meaty then the water was so sweet. We call this "lamaw" in our dialect. Some added sweetened milk and orange drink. But for us we like just the natural juice with out sugar additives because hubby is diabetic. We were easily full! I only let them open 3 coconuts so the 7 reserved for next day. After they finished opening the coconuts I paid them. Hubby gave them extra because he knew how hard to climb a coconut tree. The teenagers were happy with the sale. Maybe they will use the money for internet games.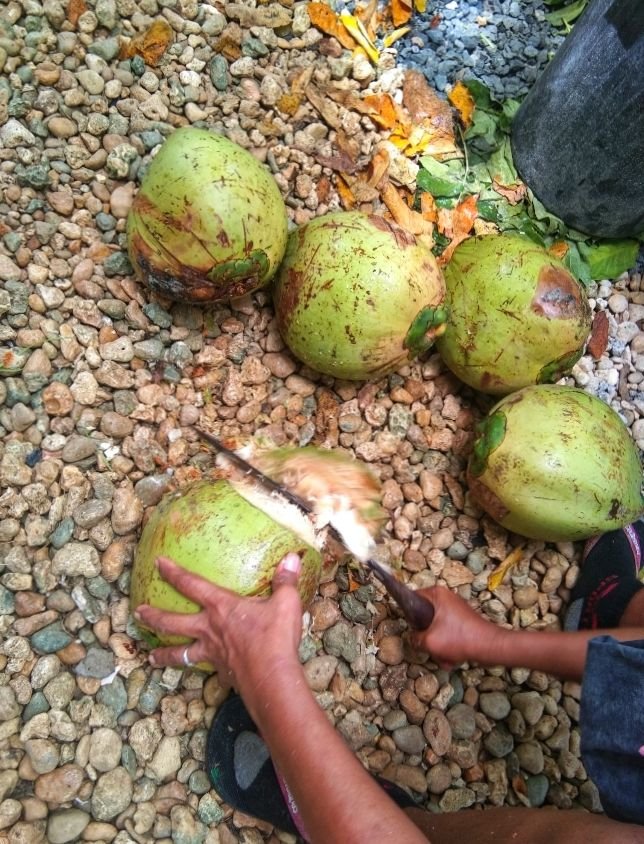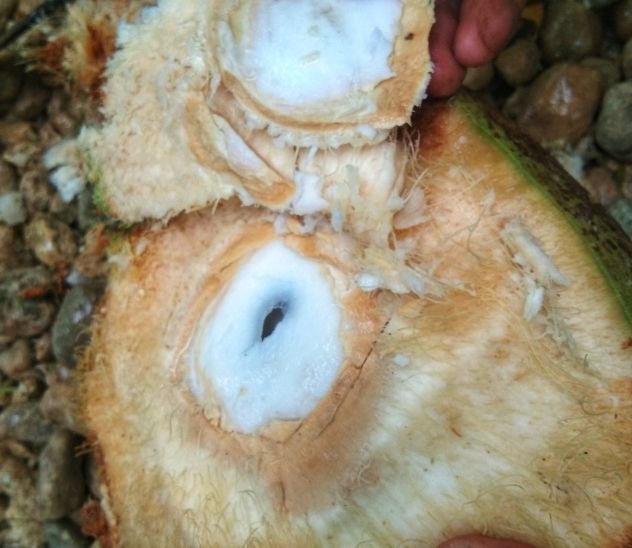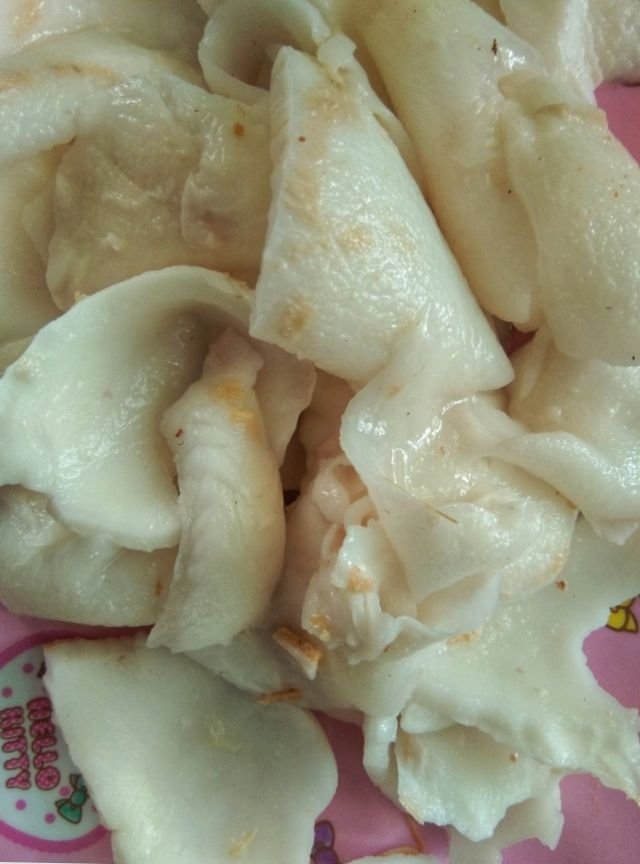 This is the advantage of living in a place where coconut trees are abundant. They are cheap.
Thank you @old-guy photos for #TreeTuesday. It is my first time to post here in this awesome #hiveblopomo community ,thanks to @traciyork for this challenge. And, grateful to @mers for inviting me here on this community.
Thanks for dropping by...

Thanks @kennyroy for my footer.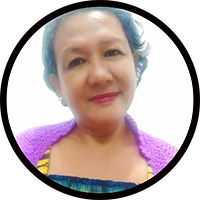 J U R I C H 6 0
Cebu / Philippines / Crochetist / DIYProjects / Poetry / Travel / Photography / Music Lover
• • •


Thanks @junebride for this template.
---
---