WednesdayWalk 11/04/2021 At Scooby's Cafe That MakeMeSmile
Hello everybody,
WednesdayWalk again and MakeMeSmile an awesome collaboration of @tattoodjay and @elizacheng. Thank you much to both of you which have same intention to bring fun and smile to the readers.
After lunch today, hubby and I went downtown. First I passed by the bank, while he and the driver waited for me parked at the side of the building, whew, many clients, I've waited in line for almost 30 minutes just standing in Seniors lane always first priority. Thankful my knees did'nt have a pain attacked.
After the bank, passed by the Pharmacy I bought medicines and the supply for our glucometer. Then, passed by 7 eleven for our snacks. Next stopped at the Public Market I bought fishes for our weekly supply. After I bought all we need, since was still early, hubby said we will just roam around the City find a cafe because he will drink black coffee. So, the driver just drive did'nt knew where to, when we were almost at the boundary of Carcar City and Municipality of San Fernando, hubby spotted a billboard with the word cafe 100 meters away. So, the driver track the interior road until we found it.
Viola! The place was cozy, spacious parking lot and their all souls props still intack.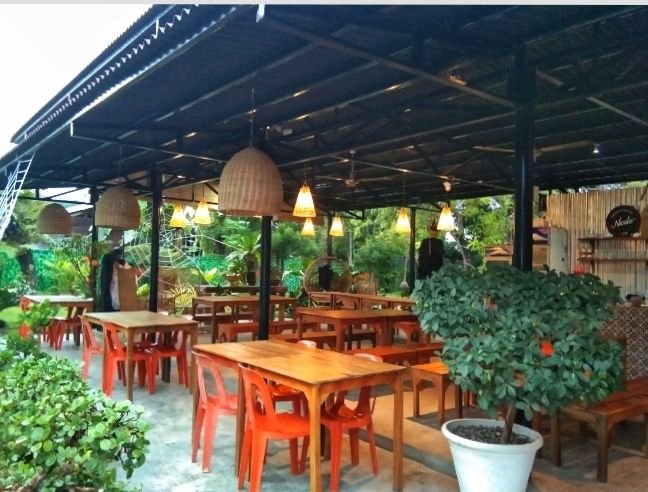 When we arrived showery rain started, no other client but only us. We did'nt stepped down the Van only the incharge was interviewed by hubby what they can offer. The incharge was so accomodating answered all hubby's questions ended with our first order. Cafe Amerikano for him and Ube Cake for me.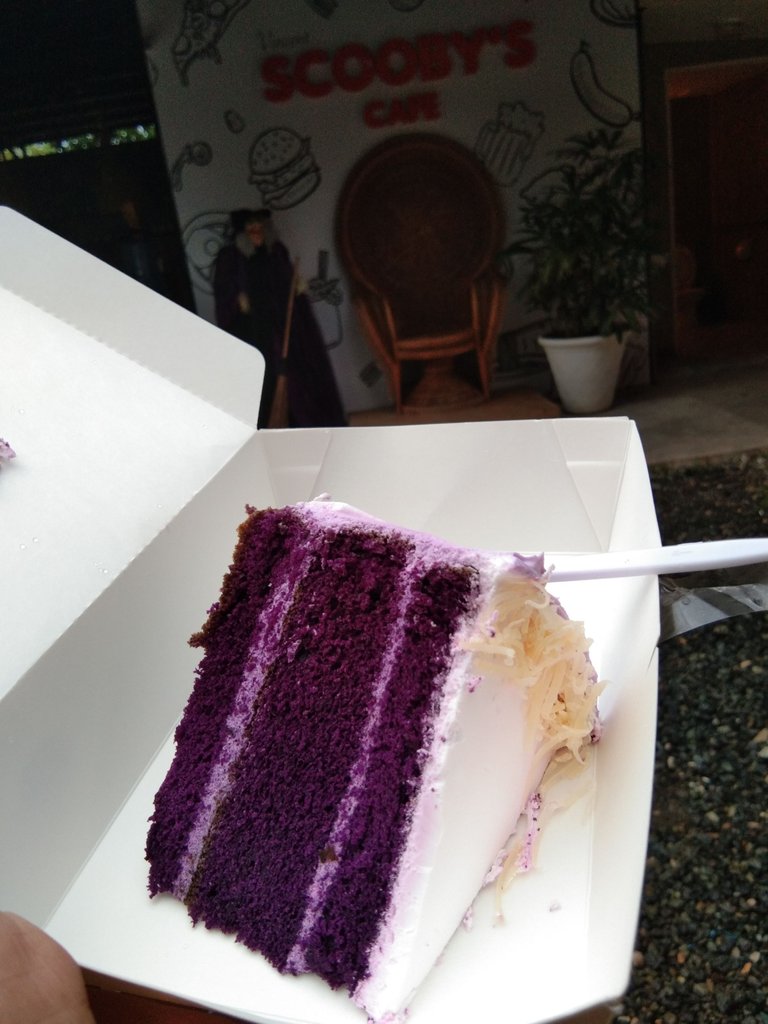 While they are talking,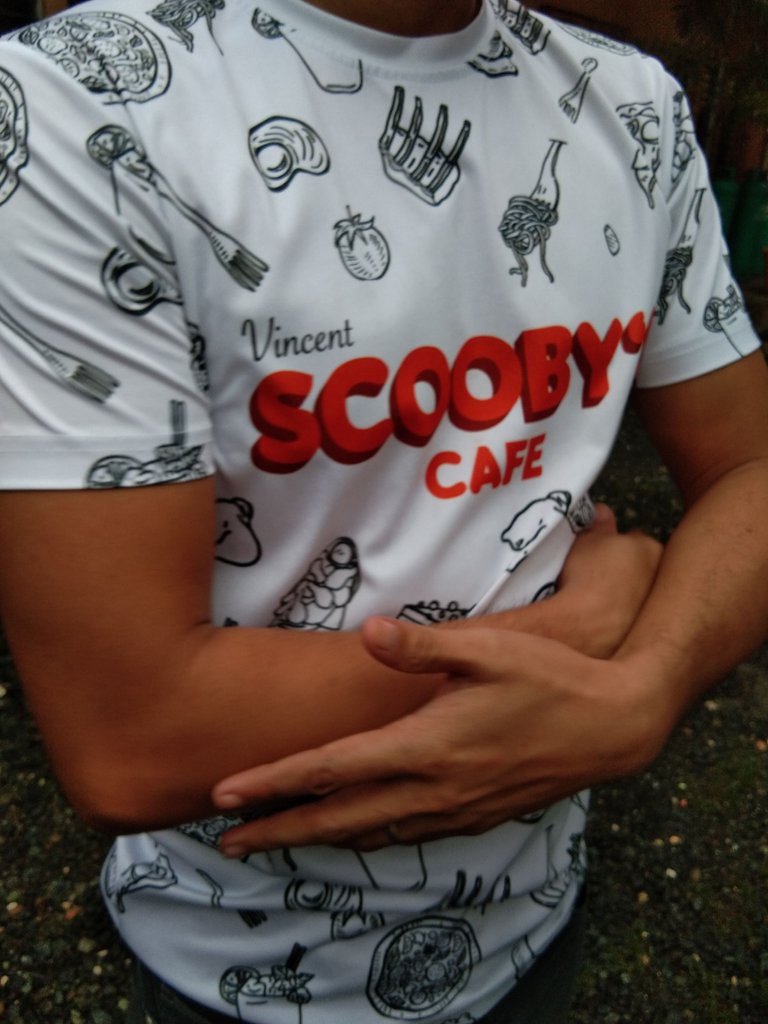 I stepped down and snapped their place.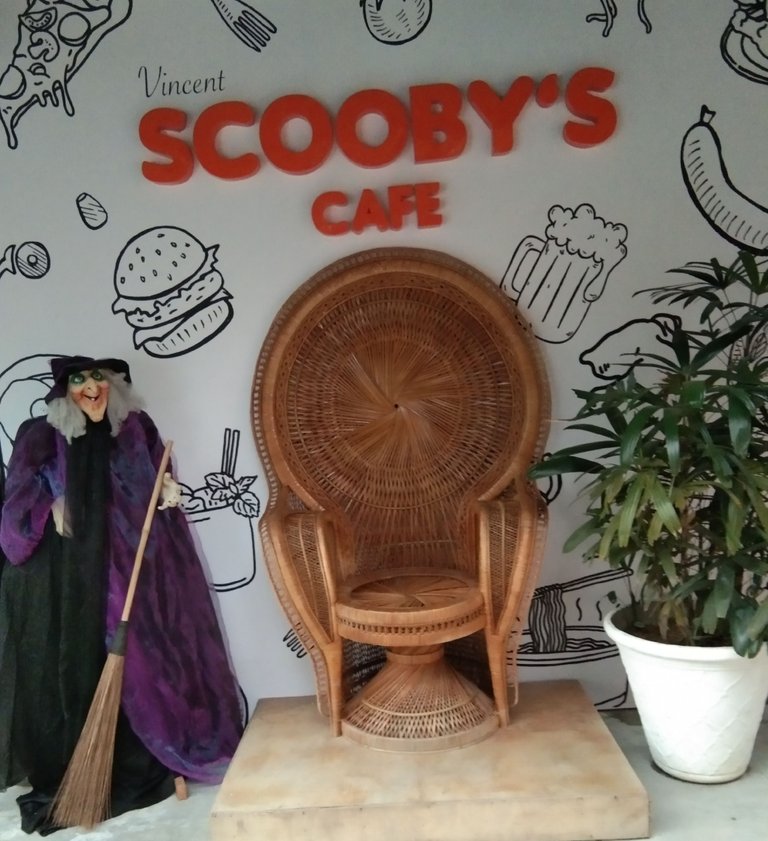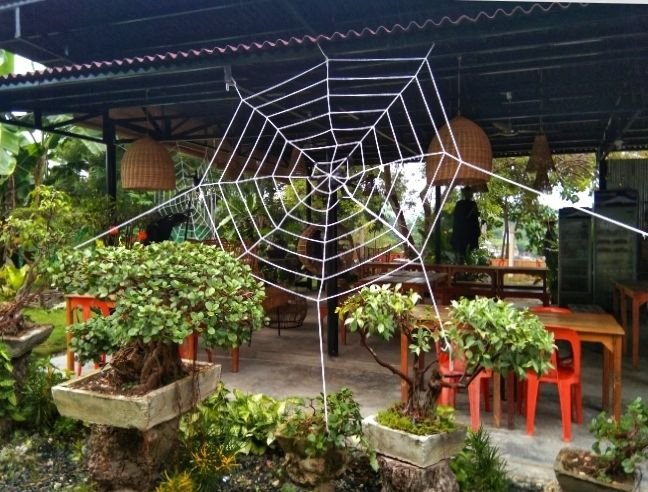 At the back, near the tables, cemetery props coffin! Cool! But, I got scared.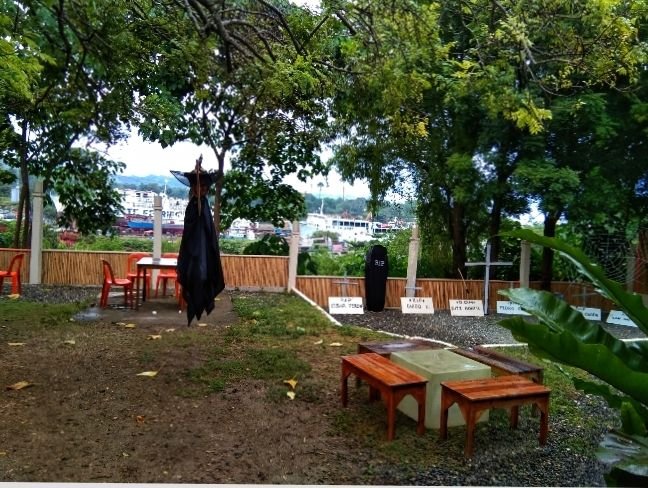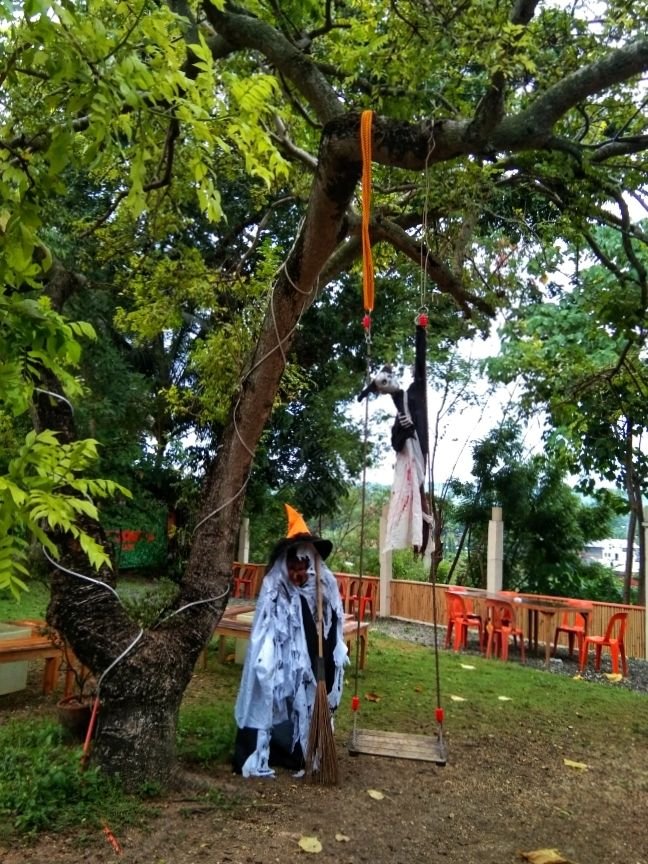 Tall tree at the parking lot.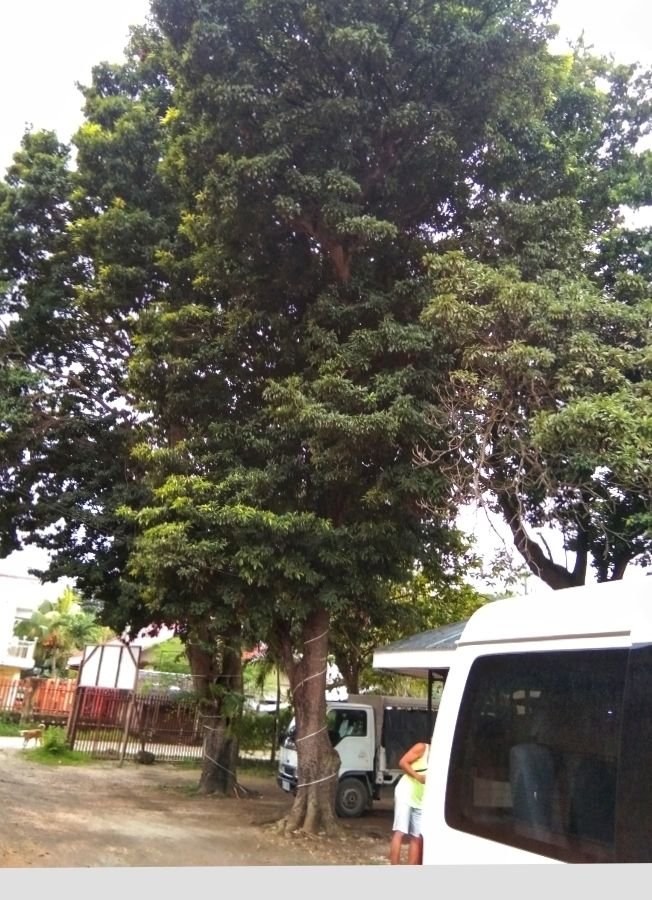 Additional order Full Cheese Burger before we went home.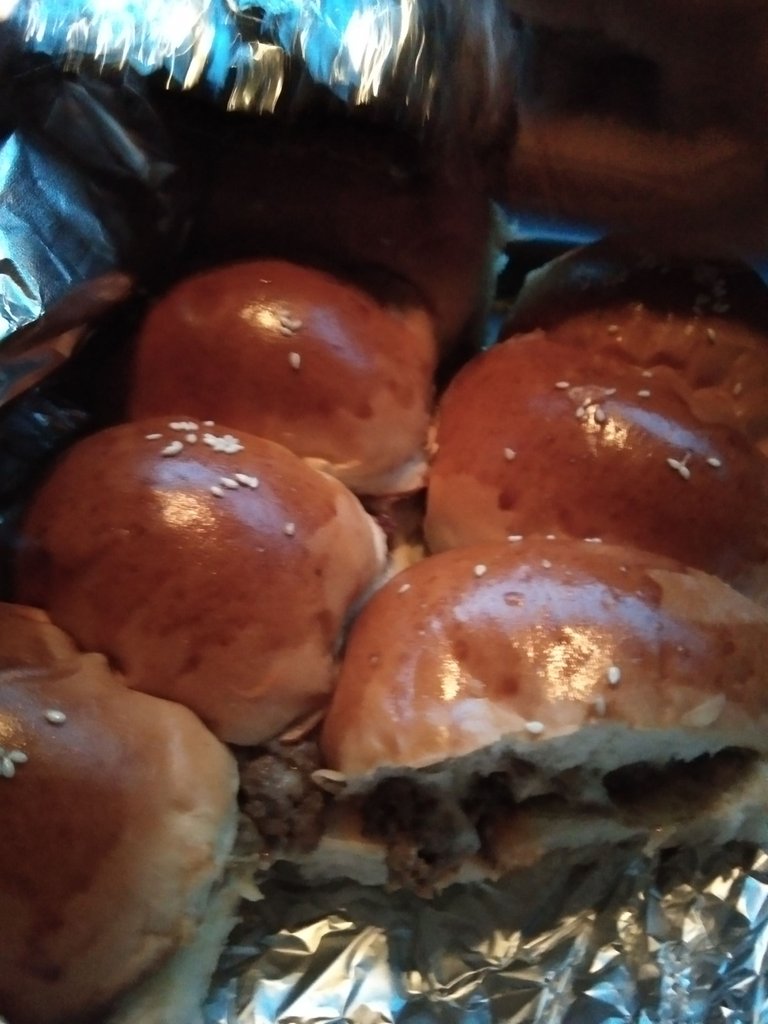 Yumminess! This make me smile. Another awesome place here in our City. Though hidden, if we have wheels we can go anywhere to travel.
Thanks for dropping by...

I tried using pinmapple but was not successful.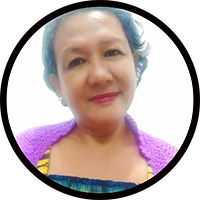 J U R I C H 6 0
Cebu / Philippines / Crochetist / DIYProjects / Poetry / Travel / Photography / Music Lover
• • •


○
---
---