WednesdayWalk At Sibonga Jetty That MakeMeSmile
Hello everybody,
Happy New Year!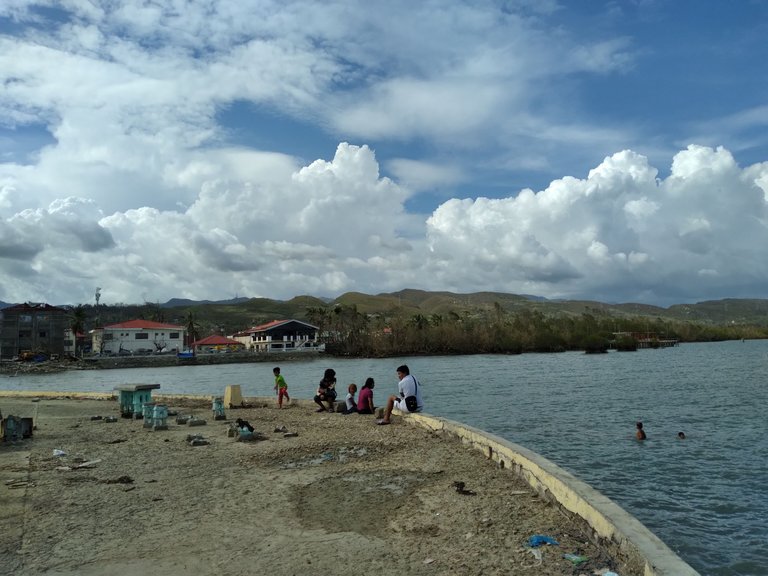 Well, this walked of mine happened last Christmas Day. On this date was 9 days after the super typhoon Odette landfall in our City, Carcar City. Early in the morning we travelled to Lapu-lapu City, where our daughter resides to celebrate Christmas with her family and also to get our OR/CR of the Van. She was the one in charge for acquiring this papers. We did not text her in advance because all our cellphones no more battery we both don't have electric supply and signal was not good. When we arrived in there place, funny situation, they were also on the way to our place, they rode with their motorbike together with our two granddaughters.
So, my son our driver, right away pull over and drive the Van fast towards the road we assumed they went. We were right, we saw them at SRP Road. We both laughed about the situation because she texted me the night before but I haven't read it. What we did, our granddaughters transferred in the Van then my daughter and her hubby continued riding the motorcycle, we all headed back to Carcar City. We when arrived there we decided they parked their motorcycle in the parking area of SuperMetro Mall, then they joined us in the Van.
First, we visited the Tilapia Farm Resort here in our City but it was closed some parts of the resort were damaged and many trees were down. We back off and my son suggested we went south for the beach and also survey the damaged of other municipalities. When we passed by the next town,Sibonga, my son spotted the beach at the back of the Municipal Hall. So, we went there. Wow! We were amazed by their pier, so windy and the place is beautiful plus some people were there because the signal was good.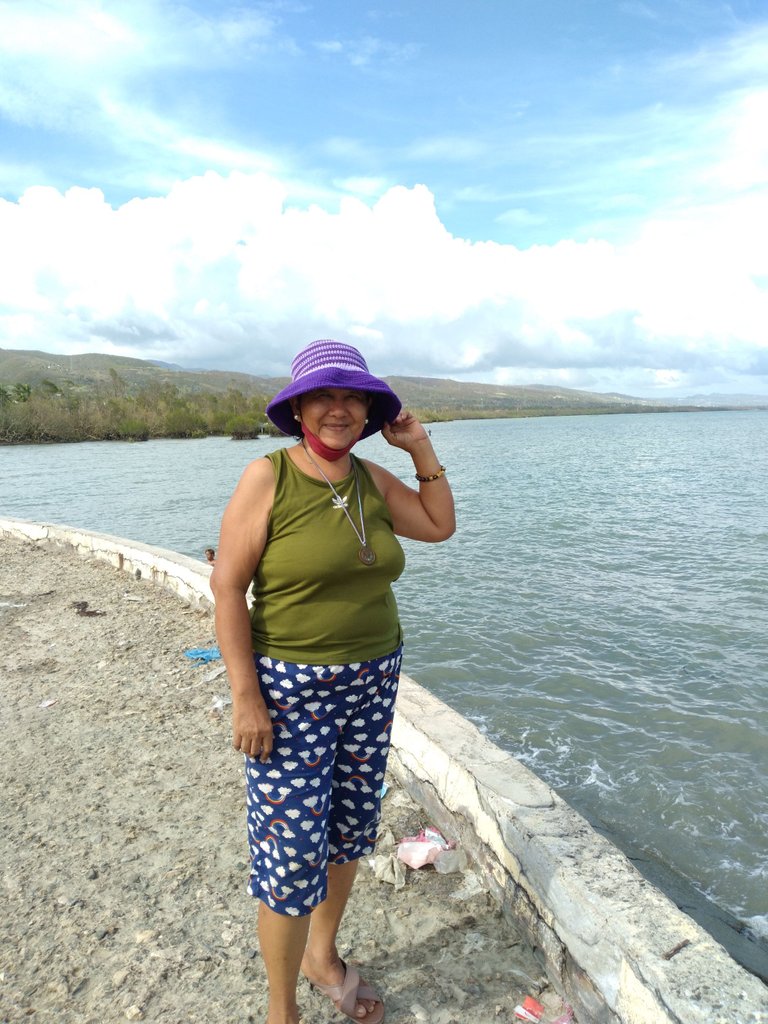 We decidedded to parked there.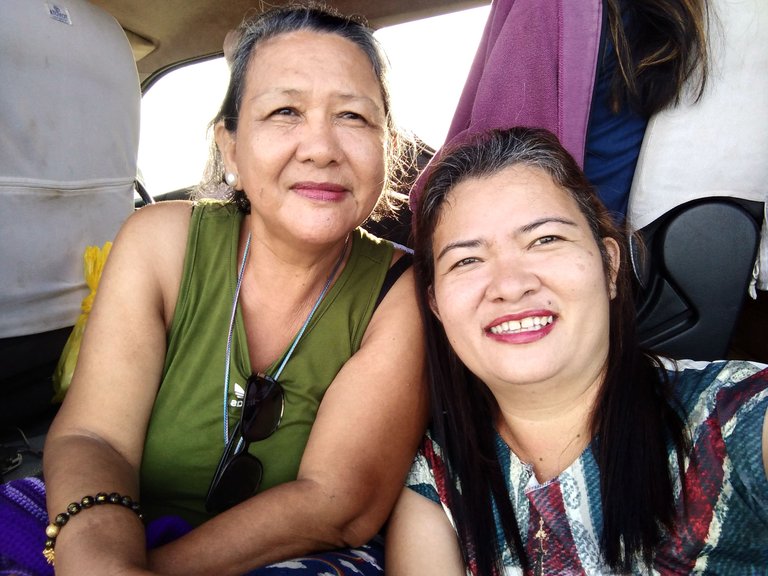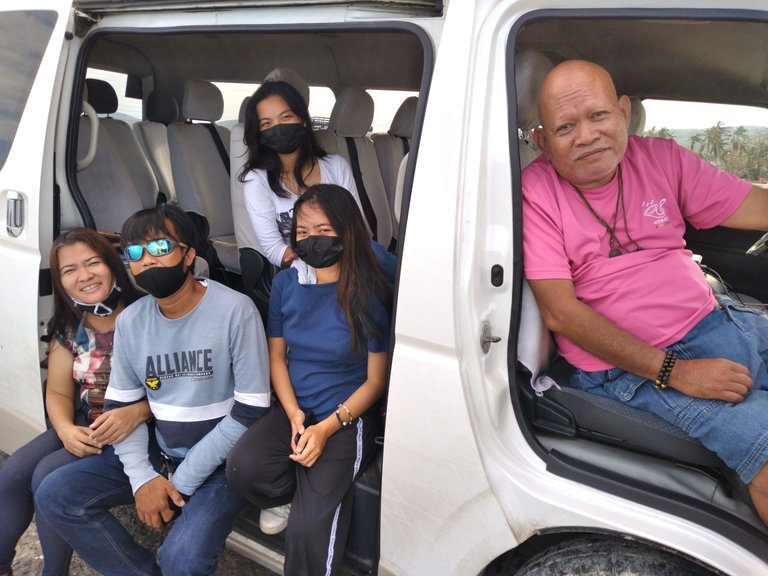 And, of course posing posing Me!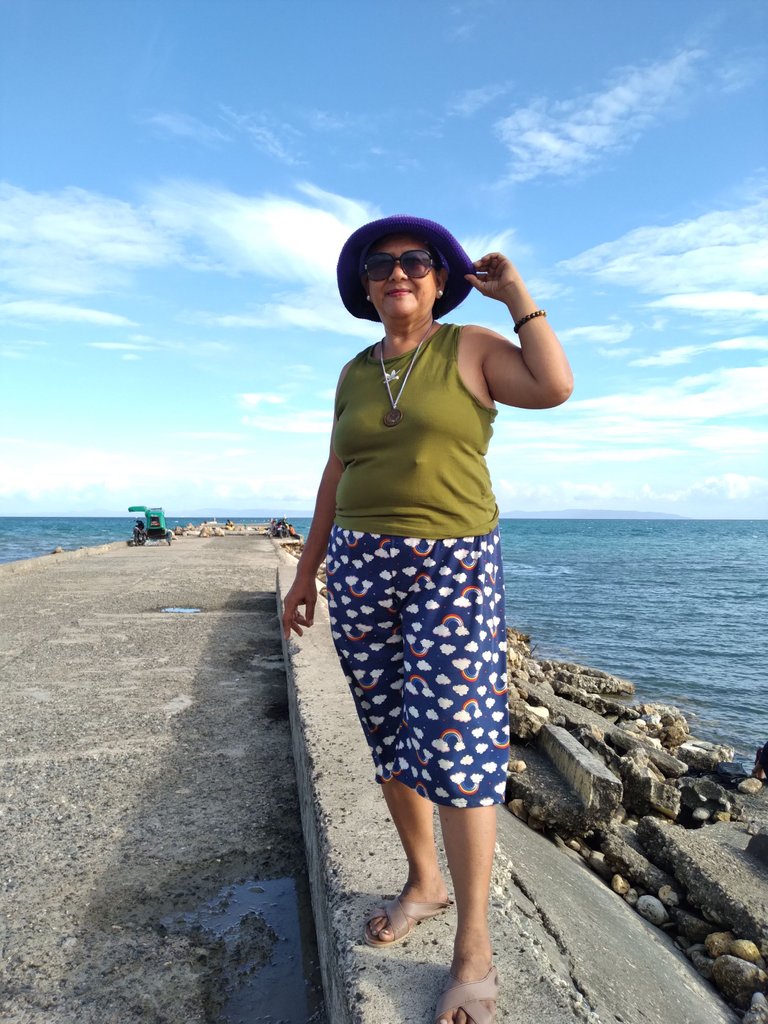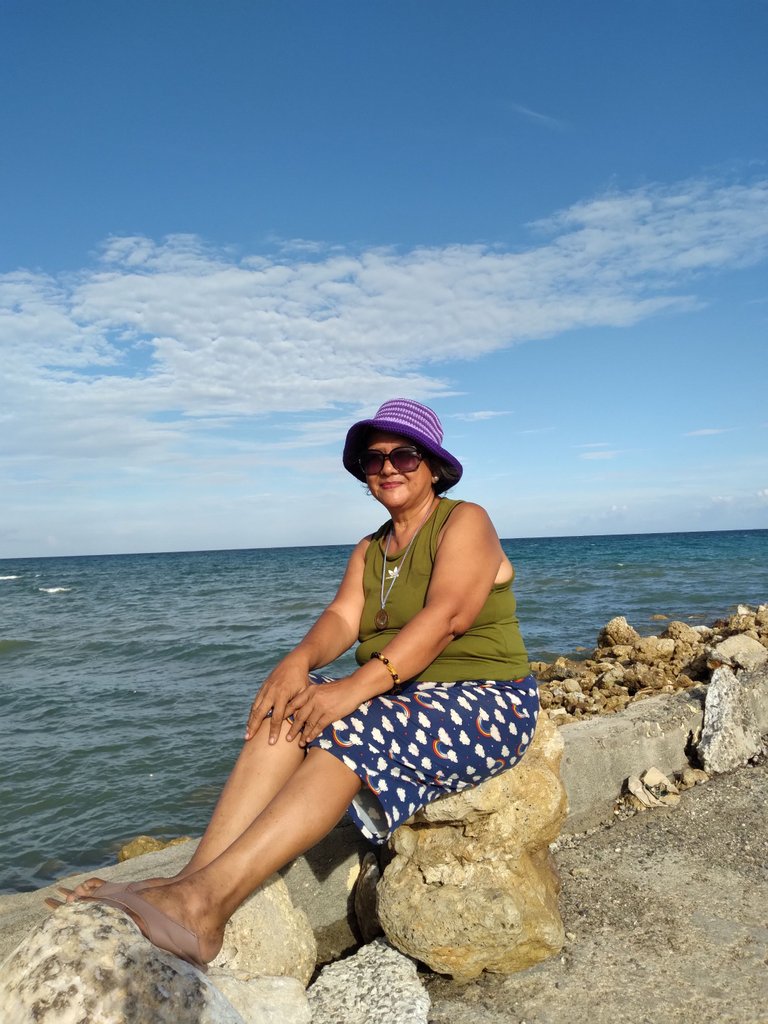 While we were there a helicopter passed by...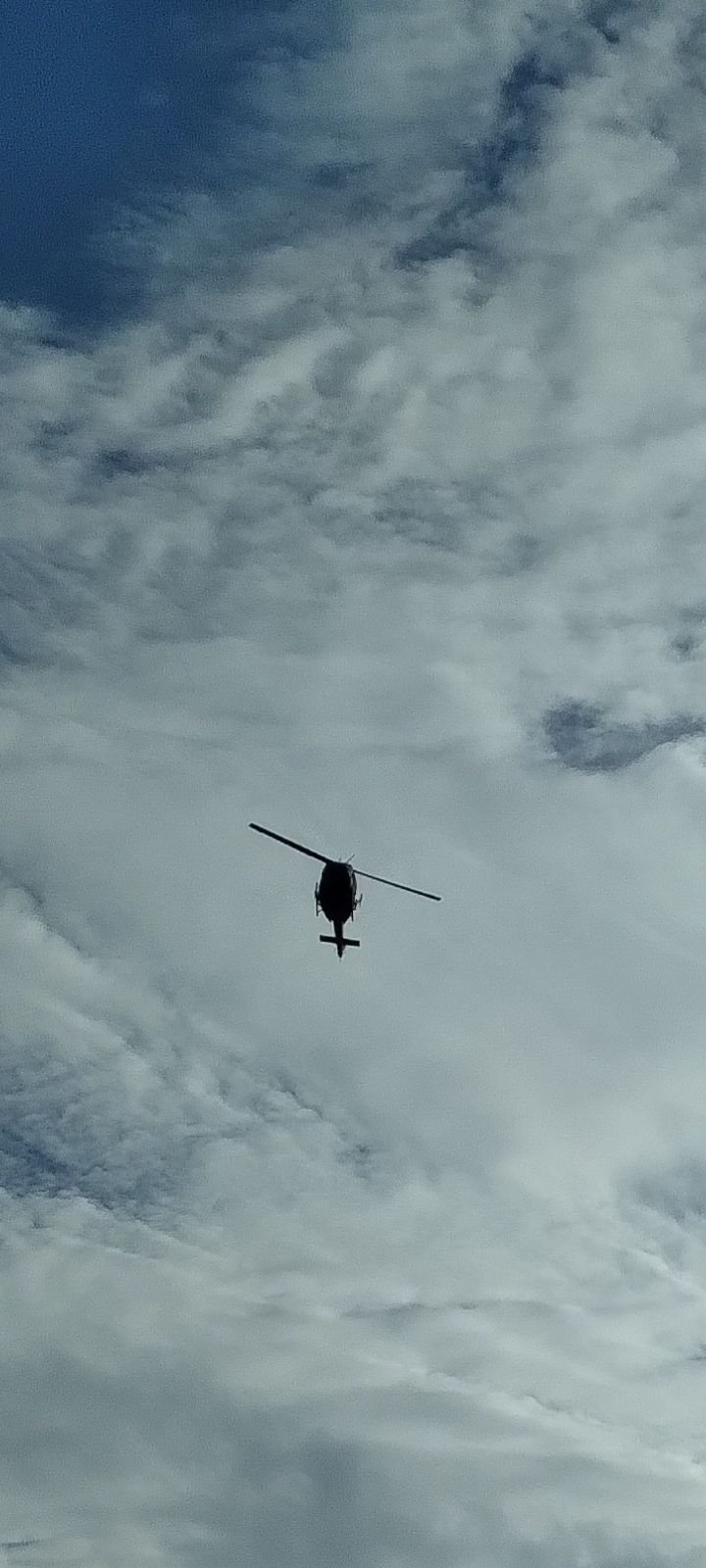 We all appreciated the place, it made us all smile!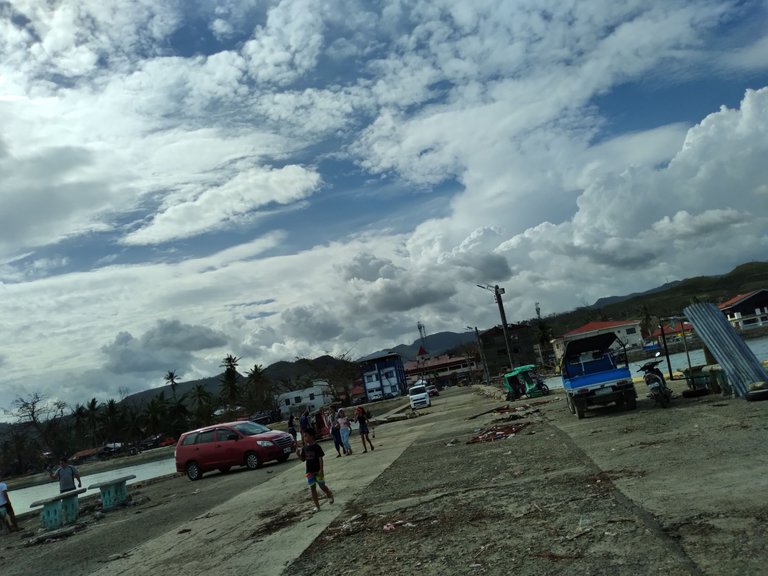 We left the place almost dark, when we passed in front of their plaza. I let the Van stopped and snapped their trees damaged by Super Typhoon Odette.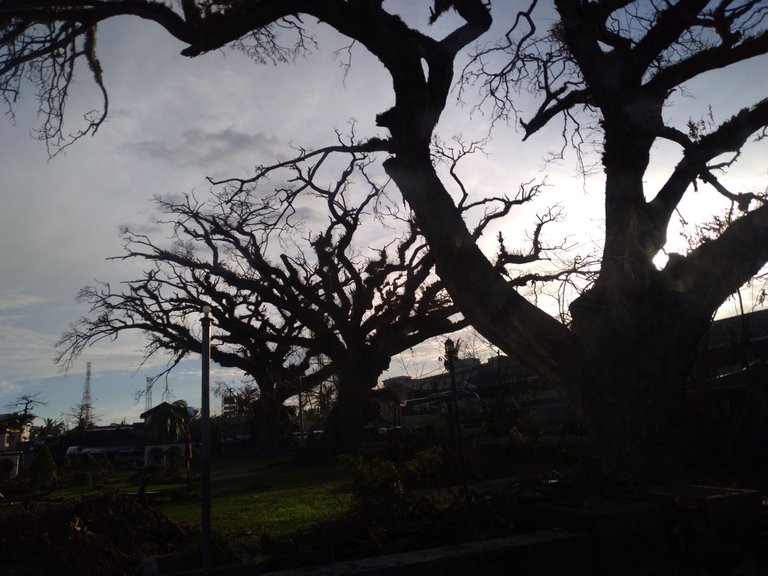 Spooky but beautiful!
Thanks @tattoodjay and ,@elizacheng for this wonderful collaboration WednesdayWalk and MakeMeSmile.
Thanks for dropping by ...
@jurich60
---
---