WednesdayWalk To Topsai That MakeMeSmile 11/17/2021
Hello everybody,
Two weeks ago we went to Topsai Nature Resort And Relax Spot. A mountain resort at Barangay Can-asujan just next Barangay from our place.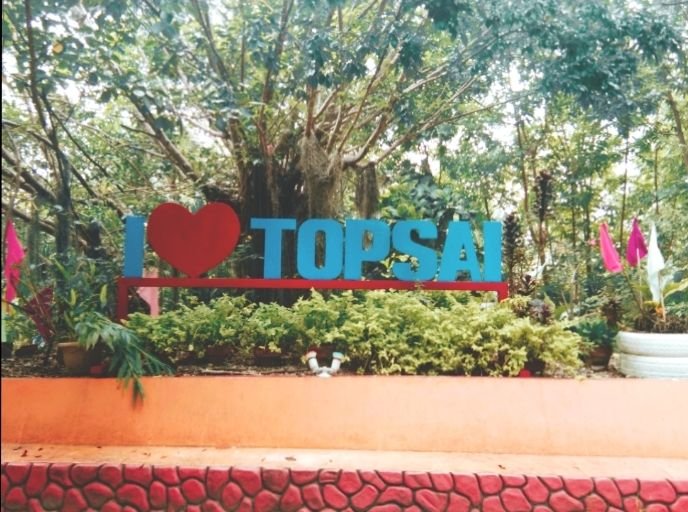 We went there just because of our curiosity of the place because Odette our neighbor told us many visited the place. She even went there together with her neighbor friends just by walking, drink beer and sing! WOT! Ho my, that's a long long distance.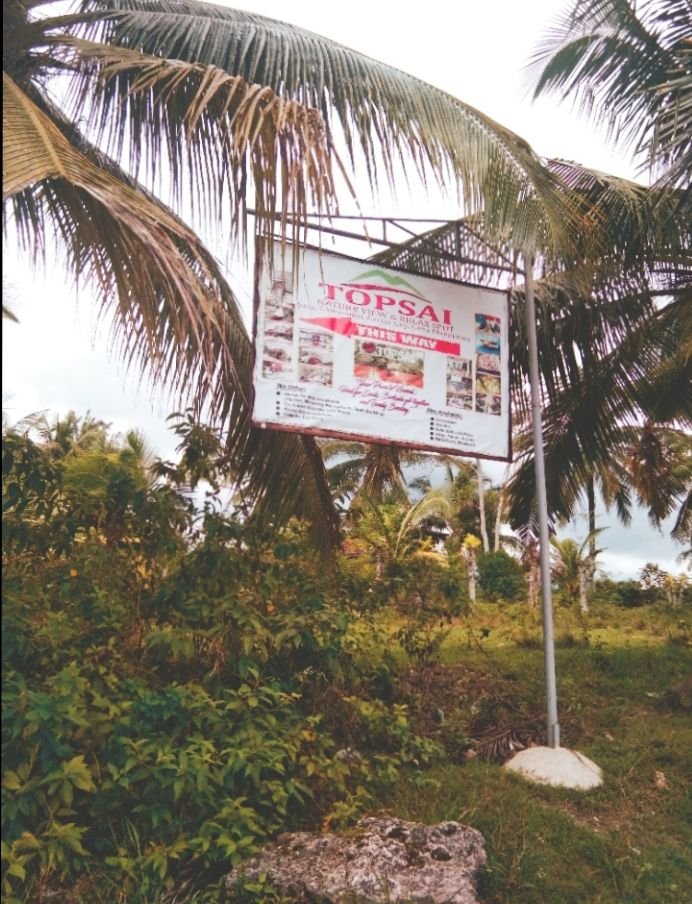 So, me, hubby, Odette and our driver went there but first we passed by 7eleven bought our food and snacks because no food at Topsai only beer.
The road in going up the mountain was underconstruction, one way lane only.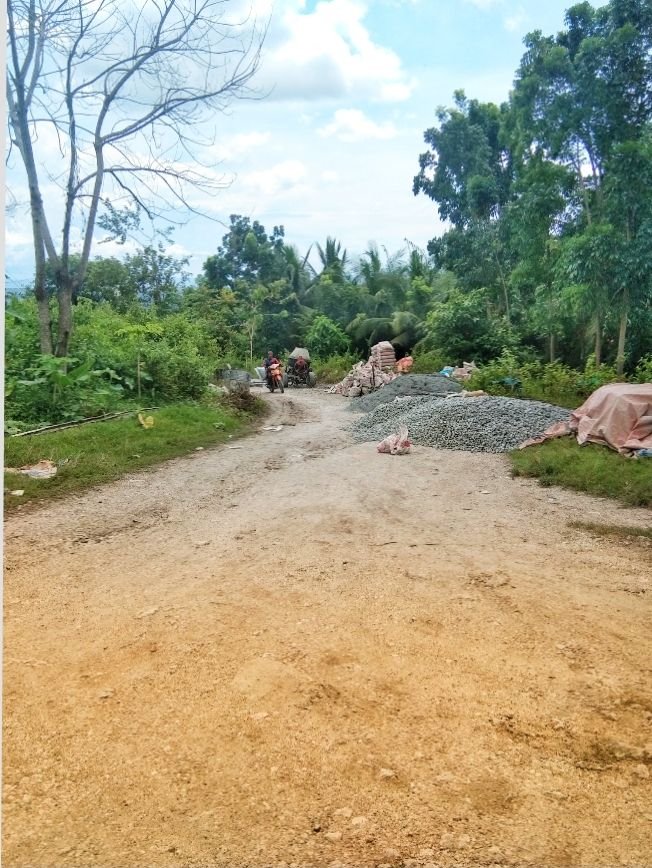 The van had a hard time in going up because still rough road.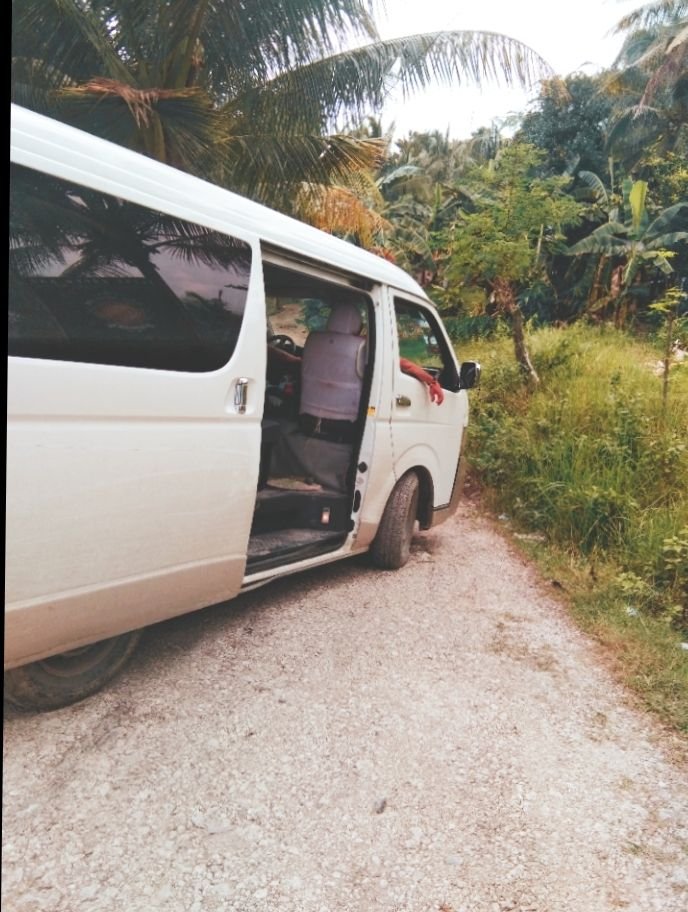 The entrance...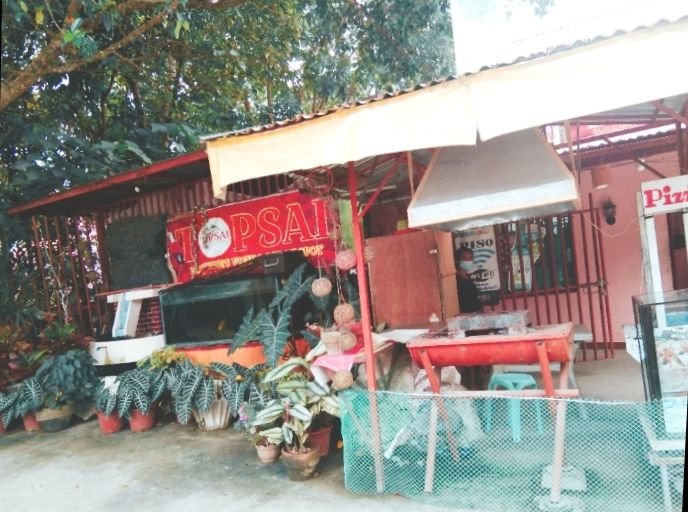 We were the first customer that day, the driver park the van near the kubo or cottage so that hubby walked with our help and his cane at his chair that we carry with us, easily. Then, hubby ordered Odette to buy beer and change coins so we can used the videoke and sing. When the beers arrived we first ate the food we brought. After that, singing spree time!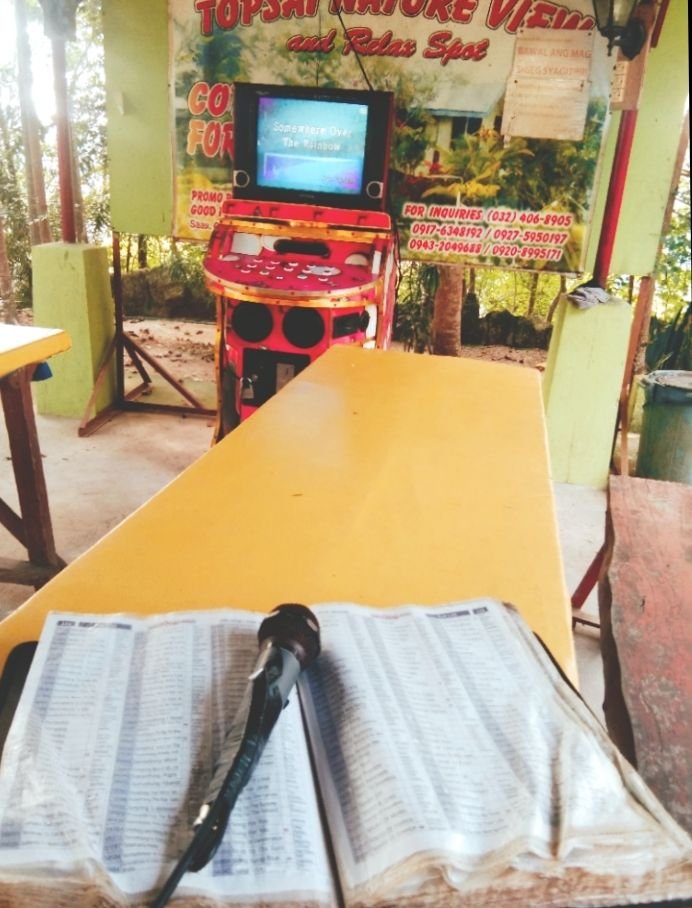 While Odette was singing...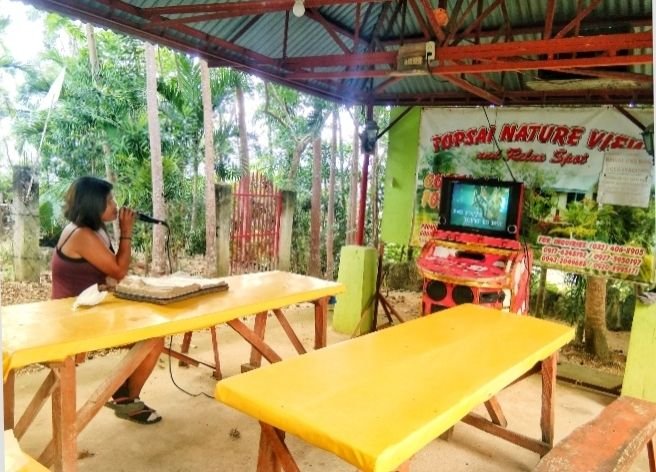 My time snapping...just trees and mountains all around..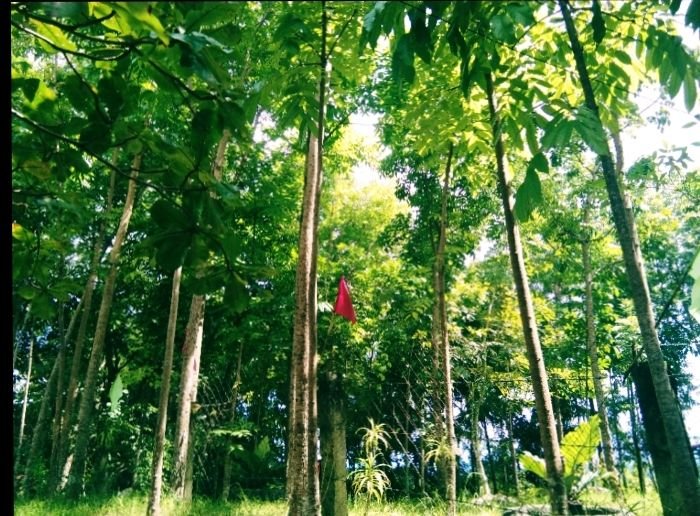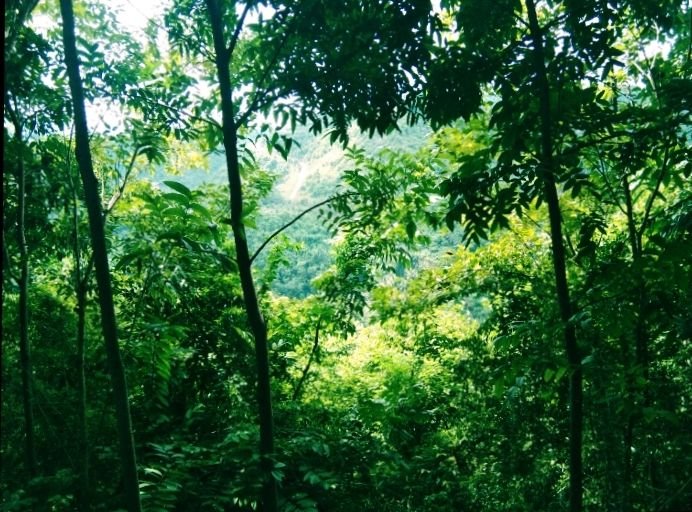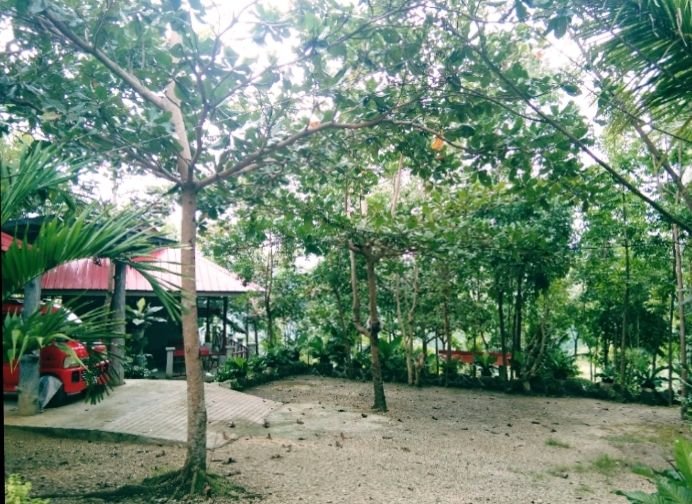 The cottages were far from each other containing 1 videoke, long table and chairs. That's why they were far apart, you can on the microphone at the loudest level or even if you shout no one will bother you. Hahaha! Just sing with gusto!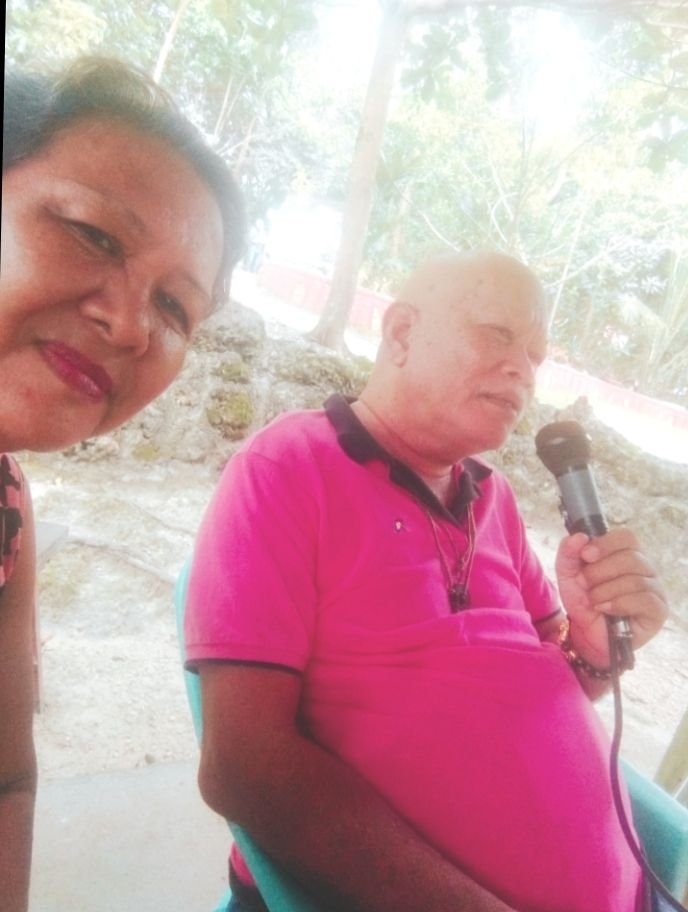 Hubby sang, too and me also. Rare moments because he rarely sing.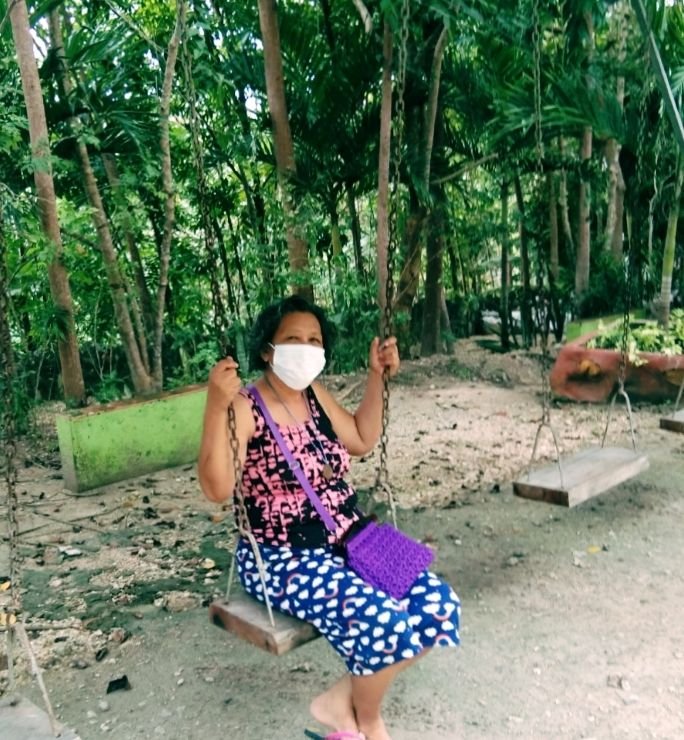 In front of our cottage, rows of swings...
By 4:30 pm we went home already because we noticed many mosquitos flying all around us. The disadvantage of the place.But, this make me smile.
Thank you for your collaboration @tattoo-djay and @elizacheng
Thanks for dropping by...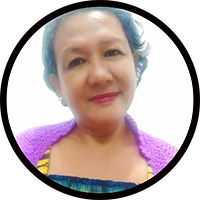 J U R I C H 6 0
Cebu / Philippines / Crochetist / DIYProjects / Poetry / Travel / Photography / Music Lover
• • •


---
---