Birthday Gift From My Best Friend : ZAPFIC50 | Based on 5 Minute Freewrite (Day 1865) | Prompt: coconut oil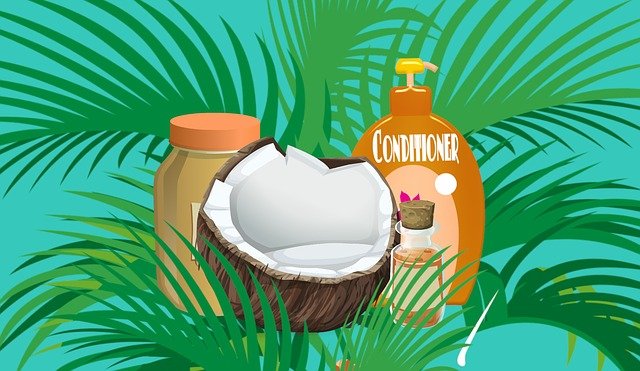 Source
Have you ever had a friend who knew what was best for you more than you did? Well, that situation arose during my lifetime. It took a couple years for my friend to realize our friendship was at stake before she changes her ways in dealing with me. I relate a similar story for the prompt "coconut oil" that's told in exactly 50 words. The challenge was created by @felt.buzz.
I based my 50-word story on @mariannewest's Freewrite prompt: Day 1865: 5 Minute Freewrite: Wednesday - Prompt: coconut oil. If you'd like to join in from the daily prompts, visit @mariannewest's Profile and view each day's freewrite prompt.
Below is my story.

"Happy birthday!" Evelyn's excitement was contagious as she pointed to the largest gift.
I was urged to open it first.
I hesitated, heart throbbing at the high probability of a coconut oil makeup set.
Once alone, I reminded Evelyn that clogged pores caused adverse effects for my dark skin type.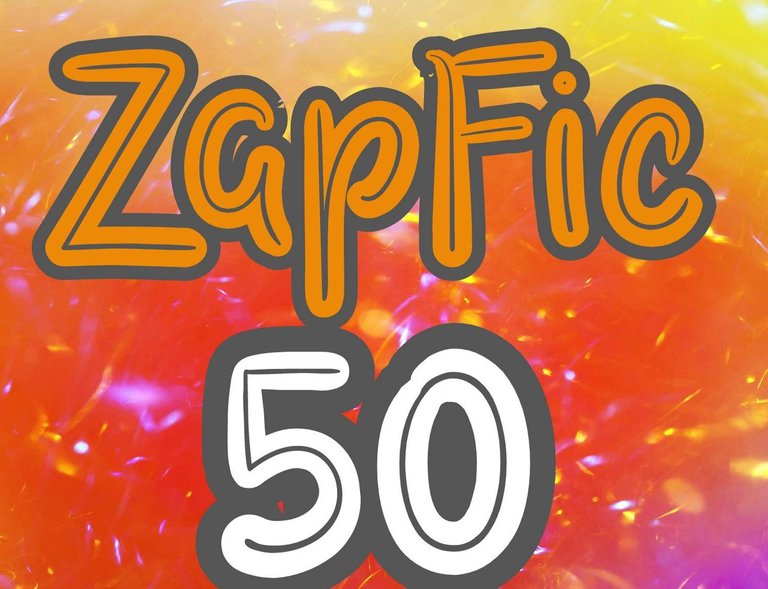 The screenshot at WORDCOUNTER.net evidences my use of exactly 50 words to create my ZapFic50.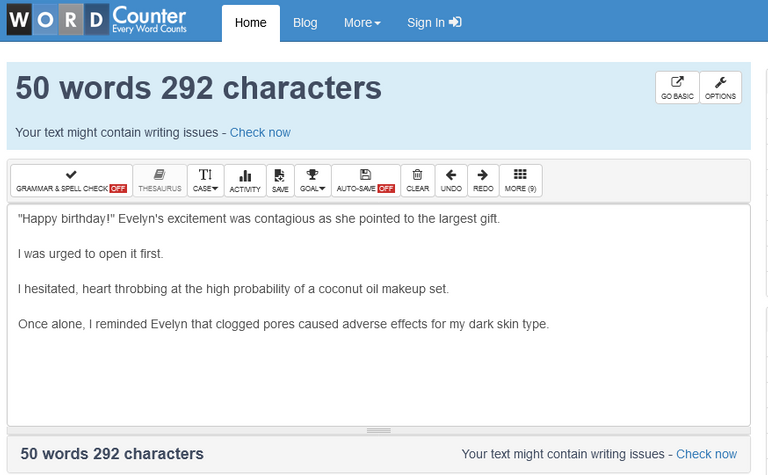 Thanks,
@justclickindiva
Happy rest of the week everyone with whatever your endeavors.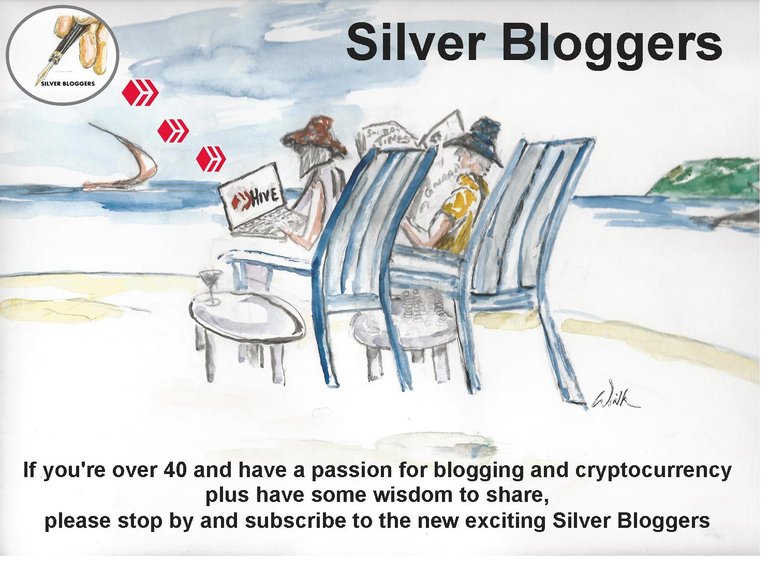 SOURCES:
a) JustClickindiva's Footer created in Canva utilizing its free background and images used with permission from discord admins.
b) Unless otherwise noted, all photos taken by me with my (i) Samsung Galaxy 10" Tablet, (ii) Samsung Phone, & (iii) FUJI FinePix S3380 - 14 Mega Pixels Digital Camera
c) Purple Butterfly part of purchased set of Spiritual Clip Art for my Personal Use
d) All Community logos, banners, page dividers used with permission of Discord Channel admins.
e) Ladies of Hive banner used with permission of and in accordance with the admin's guidelines;
f) Thumbnail ZAPFIC50 Image used with permission of owner;
g) Build-it A DIY and How-to tutorial platform on Hive banner used in accordance with the Community Admin's guidelines;
h) Sandwiteer of March 2021 Banner earned by me as winner of the March, 2021 B.I.S.S. Sandwich Contest.

Your Personal Terminal Discord Invite


---
---