Don't Get Angry - Just Don't Procrastinate ZAPFIC50 | Based on Day 1710: Tuesday (6/21/22) 5 Minute Freewrite - Prompt: frustration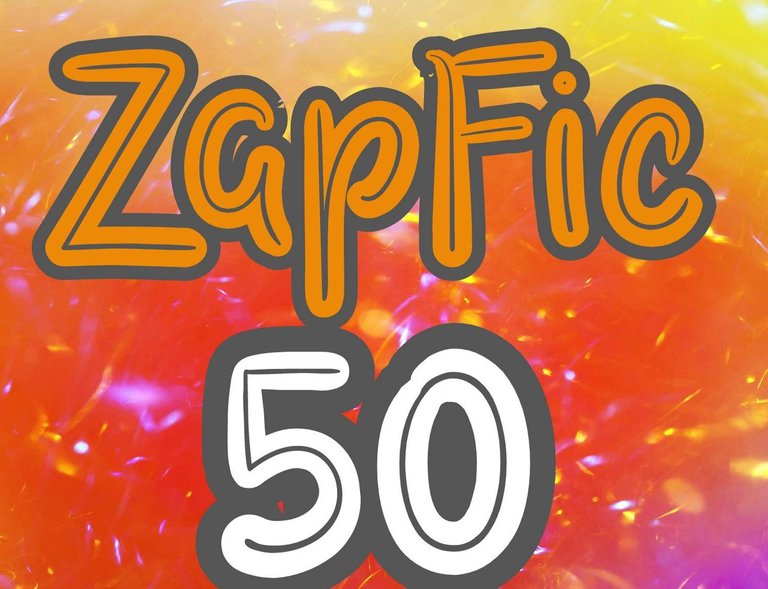 My ZAPFIC50 below is a short story told in exactly 50 words. Created by @felt.buzz, this micro fiction story challenges you to complete as near a thought as possible. For the prompt "frustration", I decided to focus on a story about procrastination. That can certainly lead to be frustrated over a situation that shouldn't have occurred in the first place. I based my 50-word story on @mariannewest's Freewrite prompt: Day 1710: 5 Minute Freewrite: Tuesday - Prompt: frustration.
If you'd like to join in and create a regular 5-minute freewrites from the daily prompts, you can visit @mariannewest's Profile and view each day's freewrite prompt. You can also choose to write a story from any other day's prompt. Just remember to place the link to your Zapfic in that day's post you are writing about.
From my screenshot at WORDCOUNTER.net, you can see that I used exactly 50 words to create my ZapFic.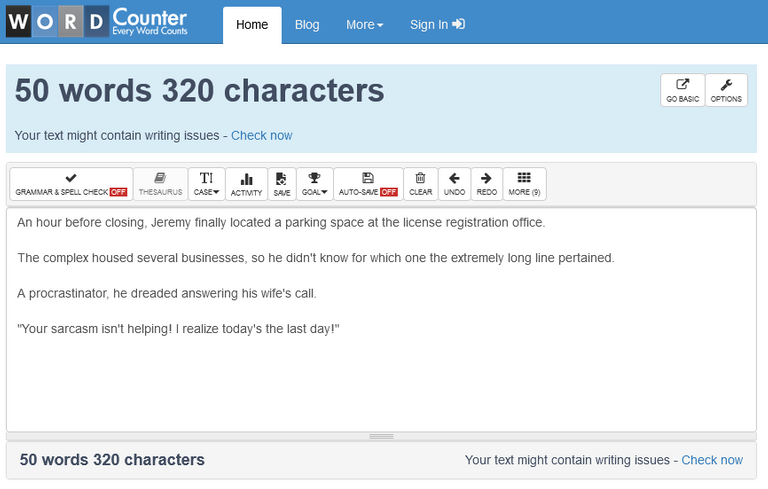 Here's my story.


An hour before closing, Jeremy finally located a parking space at the license registration office.
The complex housed several businesses, so he didn't know for which one the extremely long line pertained.
A procrastinator, he dreaded answering his wife's call.
"Your sarcasm isn't helping! I realize today's the last day!"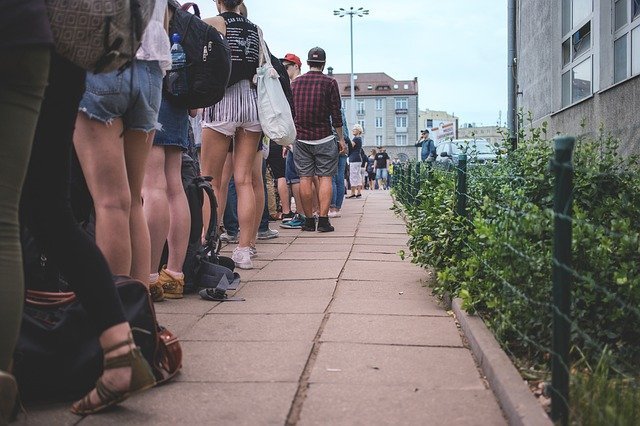 Image by freestocks-photos at Pixabay

Thanks,
@justclickindiva
Happy rest of the week everyone with whatever your endeavors.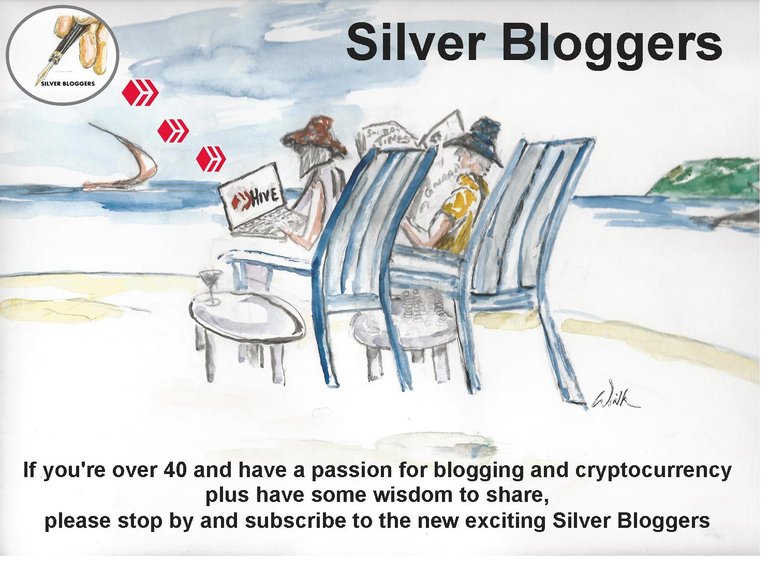 SOURCES:
a) JustClickindiva's Footer created in Canva utilizing its free background and images used with permission from discord admins.
b) Unless otherwise noted, all photos taken by me with my (i) Samsung Galaxy 10" Tablet, (ii) Samsung Phone, & (iii) FUJI FinePix S3380 - 14 Mega Pixels Digital Camera
c) Purple Butterfly part of purchased set of Spiritual Clip Art for my Personal Use
d) All Community logos, banners, page dividers used with permission of Discord Channel admins.
e) Ladies of Hive banner used with permission of and in accordance with the admin's guidelines;
f) Thumbnail ZAPFIC50 Image used with permission of owner;
g) Build-it A DIY and How-to tutorial platform on Hive banner used in accordance with the Community Admin's guidelines;
h) Sandwiteer of March 2021 Banner earned by me as winner of the March, 2021 B.I.S.S. Sandwich Contest.

Your Personal Terminal Discord Invite


---
---