February Monthly Progress Report | (Weeks 2 - 4) of Saturday Savers Club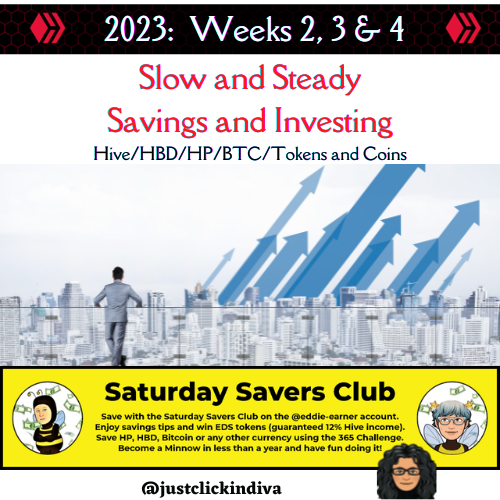 My 2023 Hive Objectives
Continuing my "Invest In Myself" strategy as it relates to savings and investments in 2023, I'm again focusing on income and growth tokens. I discovered a token late 2022 I feel has the potential to become a stable asset for my holdings, LEGION (LGN).
BROFUND's LEGION PROJECT
I'm excited about this project because the team behind it is reported to have a clear vision of the worth and potential it can bring to Hive. I can already see a small difference in my Hive account after choosing to invest in it.
LEGION was launched by @brofund on November 28, 2022 as a non-inflationary utility token. My understanding is that the project will be backed by trusted developers with a diverse set of projects.
BroFund's primary focus for LEGION will concentrate on growth and sustainability.

From there, @brofund stated it has begun to position funds received from the sale of LEGION into eight projects:
i) Drip
ii) Emp
iii) Animal farm
iv) EDSMM (2nd EDS miner token. I also invest in this project by SPinvest)
v) Sim
vi) Bxt
vii) Income; and
viii) HBD
In December, 2022, BroFund added Polygon (Matic) to its list of tokens held in the LEGION fund to help increase the liquidity.
BroFund's forwarding-looking plans for the LEGION project I feel has the potential for success, as it contemplates creating a game that takes LGN, BRO and Cine in exchange for playing. The objective of the game will be similar to an arcade style.
Currently a small investor holding only 20.000 LGN, I intend to increase my holdings substantially in 2023. My objective is to accumulate 1,000 LGN by year end.
For my investment in LEGION, I enjoy receiving LGN tokens in airdrops and liquid Hive from @brofund.


Also, partnering with BroFund, @stickupboys @stickupboys is utilizing LEGION as a reward token for delegating to their curation efforts.


Hive Account
I'm slowly adding to my HP to build up my Hive power. By participating in the monthly HivePUD, I'm joining in on an awesome initiative while growing my account.
OBJECTIVE: 17,500.000
Current Bal.: 14,787.594
Prior Balance: 14,533.235
January I reported earning in December of 303.805 HP. For January, 2023, my earnings dipped as I was only able to accumulate 254.359 in total rewards. Producing quality content each week, together with my January 1st Hive power up has helped slowly grow my account.
| Hive Project | Previous Bal. | Activity | New Bal. | GOAL | Comments |
| --- | --- | --- | --- | --- | --- |
| Hive Power | 14,533.235 HP | +254.359 Liquid | 14,787.594 HP | 17,500 HP | |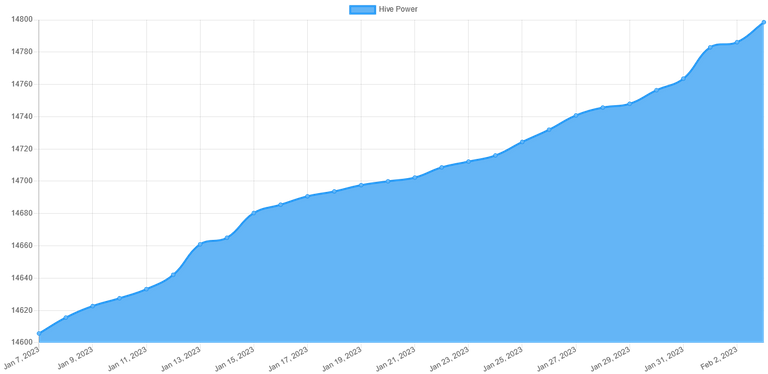 For 2023, I plan to participate in the following activities:
Delegate additional HP to @stickupboys for Legion Tokens (LGN) : INCREASED to 3K.
Purchase additional LGN tokens to 1K
Increase Diesel Pool projects in number and liquidity
Increase CUB Kingdom holdings
Continue participation in monthly CUBLife buy-in
Continue purchasing Miners Tokens for Leo
Increase additional HP to other Community projects
Continue participation in monthly HivePUD : FEB. 1st HPUD COMPLETED
Revive my participation in LeoThreads

My 2023 Saturday Savers Club Objectives
I plan to continue my work in the Savers Club. Do you have a reason to save? Then stop by the Saturday Savers Club to see how we accomplish it.
What is the Saturday Savers Club?
"Saturday Savers Club is for anyone who wants to save in any currency for any purpose. The Club is a supportive group of people who meet up around the weekly post, usually on a Saturday but occasionally on a Sunday, to share tips and techniques and have some fun in the process."
We're in Week 4. Meetings are held each Saturday for Club activities and encouragement.
Savers Club Objectives:
667.95 HBD Savings with 20% interest
Weeks 2, 3, and 4.
January 1st balance: 8.057
Transferred for month of January: 3.942 HBD
February 1st balance: 11.999
| Hive Project | Previous Bal. | Activity | New Bal. | GOAL | Comments |
| --- | --- | --- | --- | --- | --- |
| Saturday Savers Club [Weeks 2, 3, 4] (2/01/23) | 8.057 HBD | +3.942 HBD | 11.999 HBD | 667.95 HBD | Includes Feb. 1st interest of .162 HBD earned |
Here is the framework I will follow in reaching my savings objective for 2023: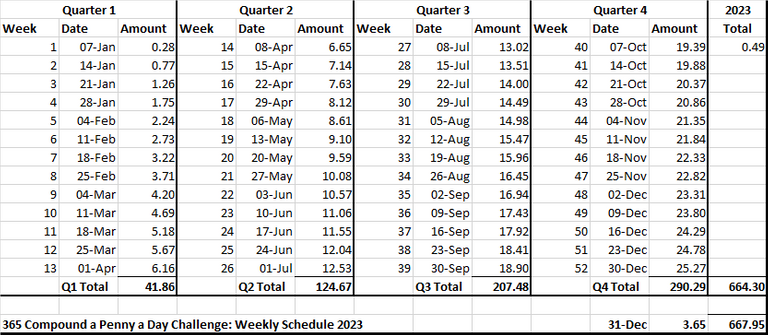 EDSMM (EDS mini miners)
These 2nd miners also mint EDS tokens. According to @eddie-earner, the miners will yield 20% when all miners are issued and staked. The last 12,500 EDSMM are have been released and are available for purchase on Hive-Engine.
Week 1.
Starting balance: 143
Added: 2
Current balance: Will be 145. once purchased miners credited to my account.
EDS: 228.68
---
PLEASE NOTE:
As I have reiterated, I'm not a financial adviser. My post is not meant to be financial advice. My articles on cryptocurrency, investing, and saving are meant to share my personal opinion, experiences, and general information about those items once I discover interesting facts and figures. Please perform your own research before investing in any project that you feel comfortable with. In all cases, only spend and invest in project where you have the available resources.

You can join the Club and start saving at any time of the year. I, along with other members, meet over on @eddie-earner's account every Saturday and sometimes on Sunday. To see all Club members goals and objectives for 2023, visit the current official Club next week.
@shanibeer is our host and super saver with her @susie-saver account. She keeps the Club running smoothly and shares excellent ideas to get and stay involved with savings.
Why not join in this fun initiative and start saving whatever amount you can. To get started, why not take a look at the 2022 Savings Plans for the Club on @eddie-earner's account here: Saturday Savers Club with @sally-saver | 2023 Launch and FAQs | Everyone Welcome | EDS for Comments.
There is also a daily savings chart for savings 365 days. Check out the weekly Saturday Savers Club post on @eddie-earner's account for more details.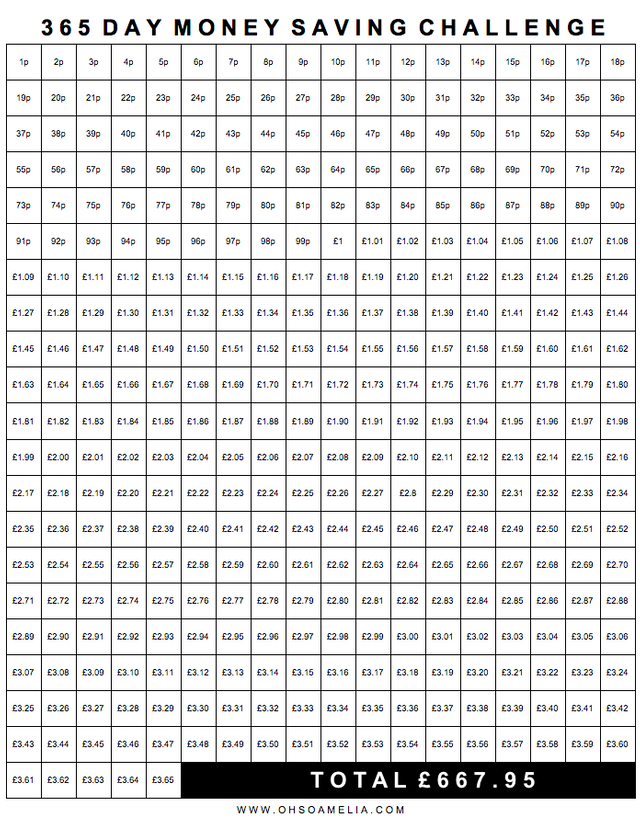 Tell me what's your savings plan. I'd like to hear about different ideas. See you next week.

Thanks,
@justclickindiva
Happy rest of the week everyone with whatever your endeavors.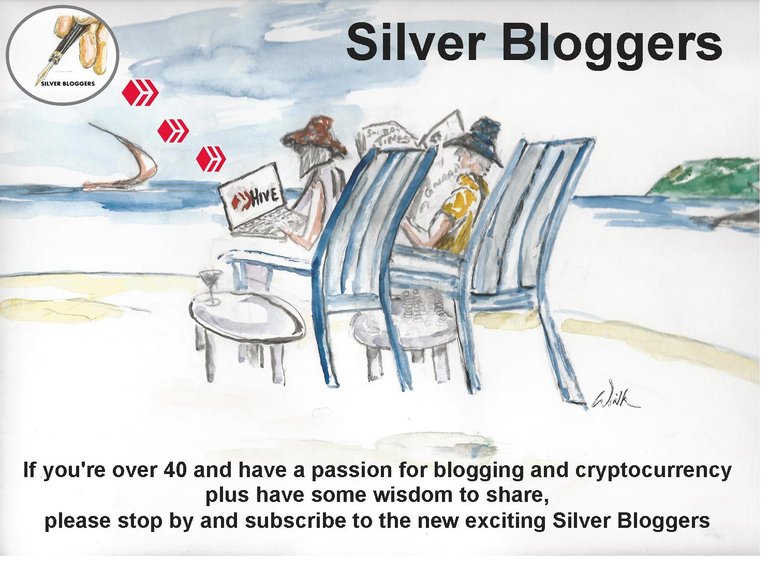 SOURCES:
a) JustClickindiva's Footer created in Canva utilizing its free background and images used with permission from discord admins.
b) Unless otherwise noted, all photos taken by me with my (i) Samsung Galaxy 10" Tablet, (ii) Samsung Phone, & (iii) FUJI FinePix S3380 - 14 Mega Pixels Digital Camera
c) Purple Butterfly part of purchased set of Spiritual Clip Art for my Personal Use
d) All Community logos, banners, page dividers used with permission of Discord Channel admins.
e) Ladies of Hive banner used with permission of and in accordance with the admin's guidelines.
f) Saturday Savers Club logo created by me @justclickindiva in Canva utilizing its free templates and free images from PXFuel (i) and (ii).
1 The Man Cave Project - Few Updates Over the Last Few Days

Your Personal Terminal Discord Invite


---
---