Imitation of a Mermaid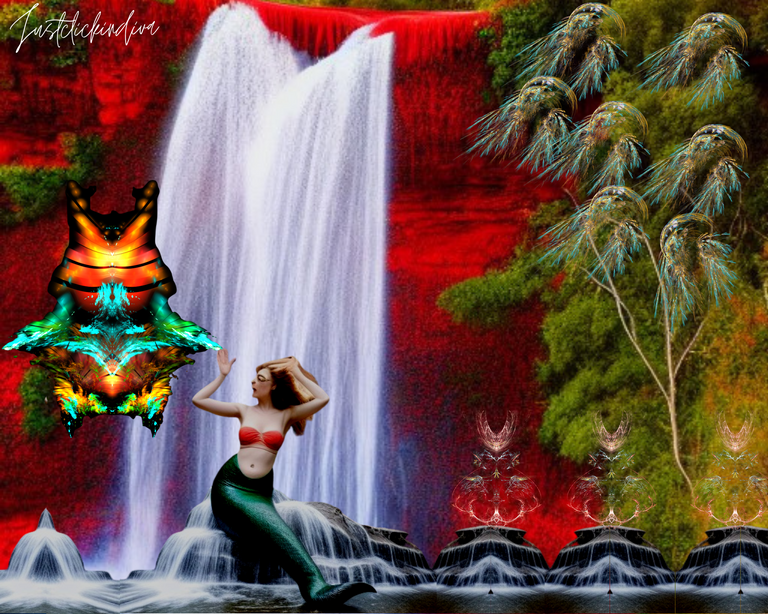 I love learning new concepts in art production to pair with my already awesome pure fractals to create beautiful fractal art projects. Recently, I discovered Stable Diffusion. Exploring further, I found several programs to work with that produce amazing resemblances to real model images. Two of these programs are "Night Cafe" and "Starry AI".
These programs build, then create art with either simple or complex command prompts. This text-to-image concept was created by Stability.AI.
For my current project, I utilized my beautiful pure fractal I created in Apophysis 7X, a higher version of the fractal rendering programs. My fractal I named "Bug Creature".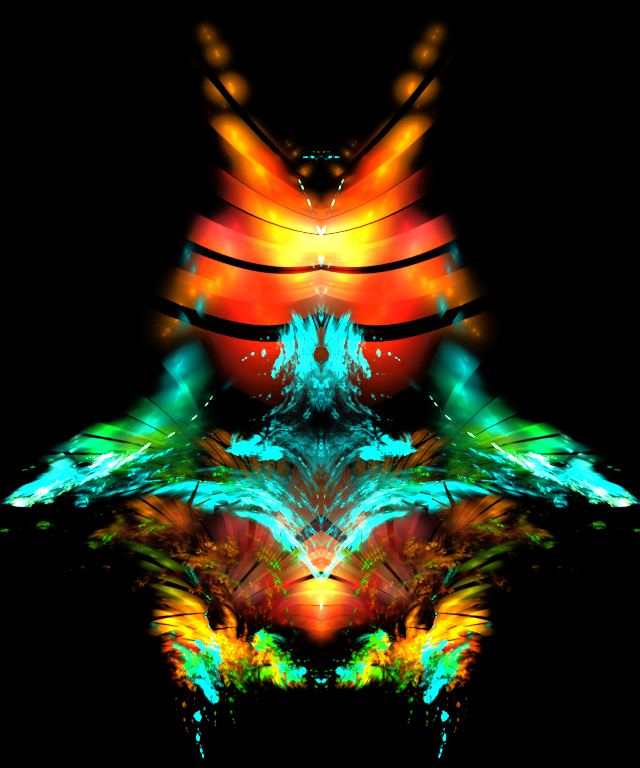 After attempting several commands on both "Night Cafe" and "Starry AI" programs, I was able to produce a rather colorful rendition of a mermaid. The alien mermaid I liked best was created in "Night Cafe".
The key is to think outside the box when it comes to the type of image you'd like to retrieve. I finally realized that words and phrases that relate more to the ethereal range of interpretation work best.
For instance, my alien mermaid was produced with the following:
Text input:
"Waterfall and mountains with large mermaid lying in water injured badly."
Result: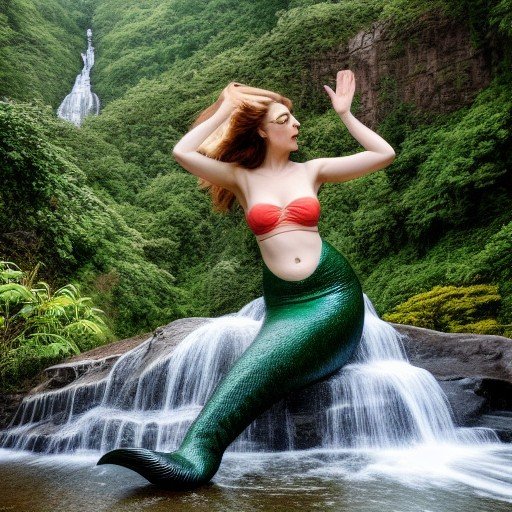 I knew I wanted a different background that was more lively and would pick up some color hues in the mermaid's outfit, so I created another background in "Night Cafe". that contained a waterfall. Here are my steps:
Text input:
"Red Waterfall and blue mountains in Hades and crows flying overhead."
Result:

My alien version of the mermaid wasn't complete without the addition of two other pure fractals that assisted in blending the sparse trees and adding another alien image in the mermaid scene.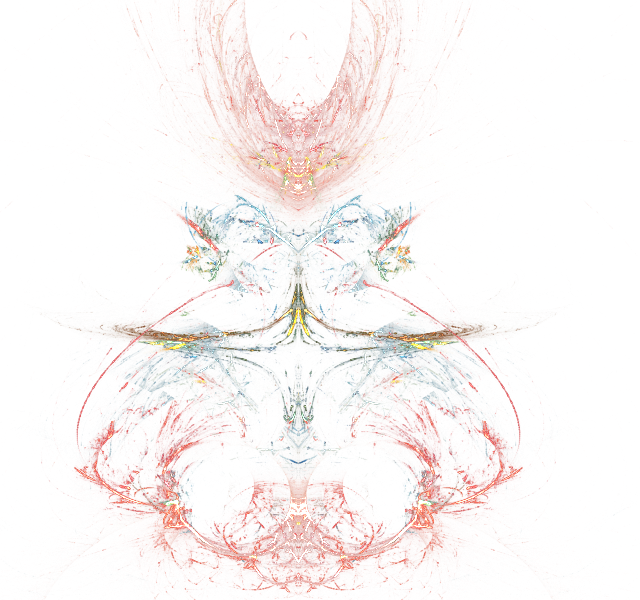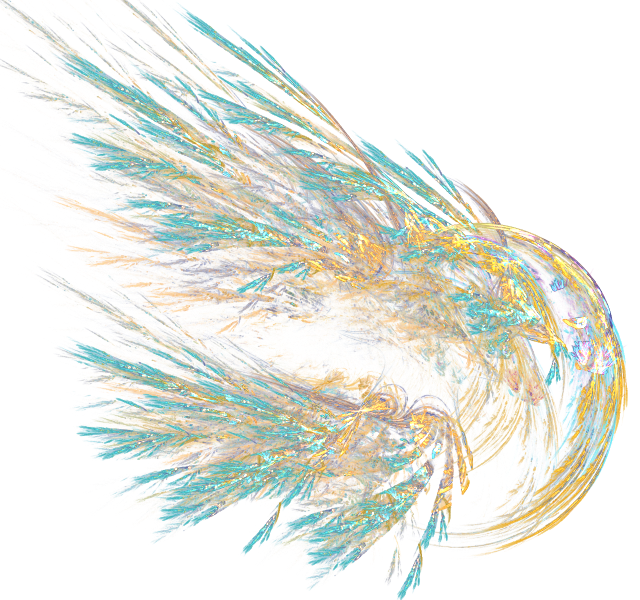 To blend all the art elements, I utilized Canva to work with my Annual Pro Memberaship Subscription.
Here is the final version: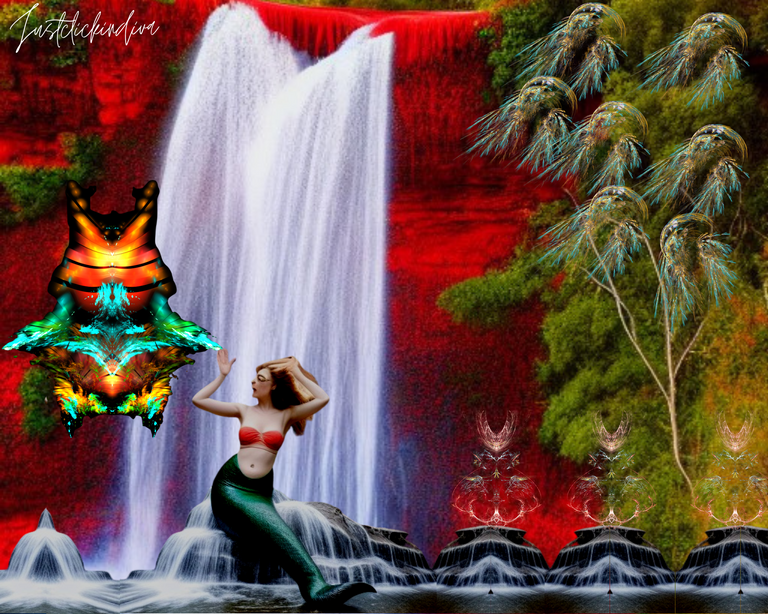 Thanks for taking the time to view my post. I hope you like my fractal and generative art project.

Thanks,
@justclickindiva
Happy rest of the week everyone with whatever your endeavors.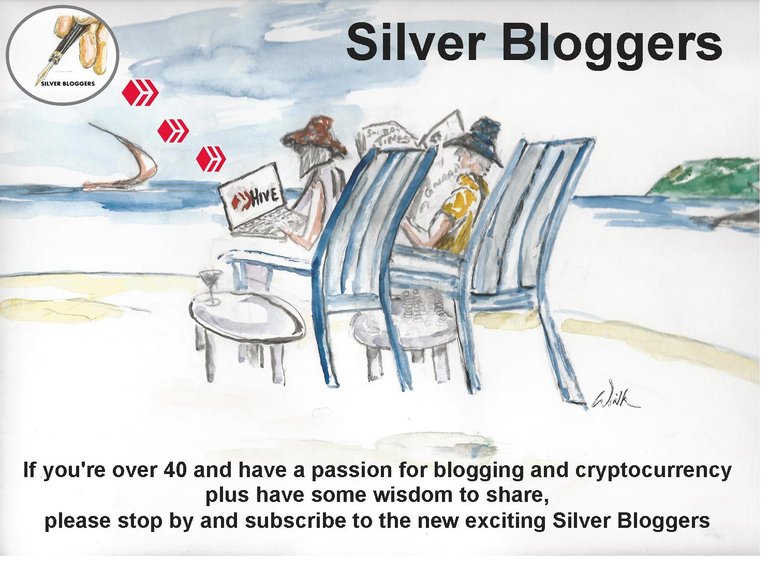 SOURCES:
a) JustClickindiva's Footer created in Canva utilizing its free background and images used with permission from discord admins.
b) Unless otherwise noted, all photos taken by me with my (i) Samsung Galaxy 10" Tablet, (ii) Samsung Phone, & (iii) FUJI FinePix S3380 - 14 Mega Pixels Digital Camera
c) Purple Butterfly part of purchased set of Spiritual Clip Art for my Personal Use
d) All Community logos, banners, page dividers used with permission of Discord Channel admins.
e) Ladies of Hive banner used with permission of and in accordance with the admin's guidelines
f) Thumbnail Image created by me in Canva.
g) "Flames." What is Apophysis 2.09. https://flam3.com/

Your Personal Terminal Discord Invite


---
---