Krongli's Proposal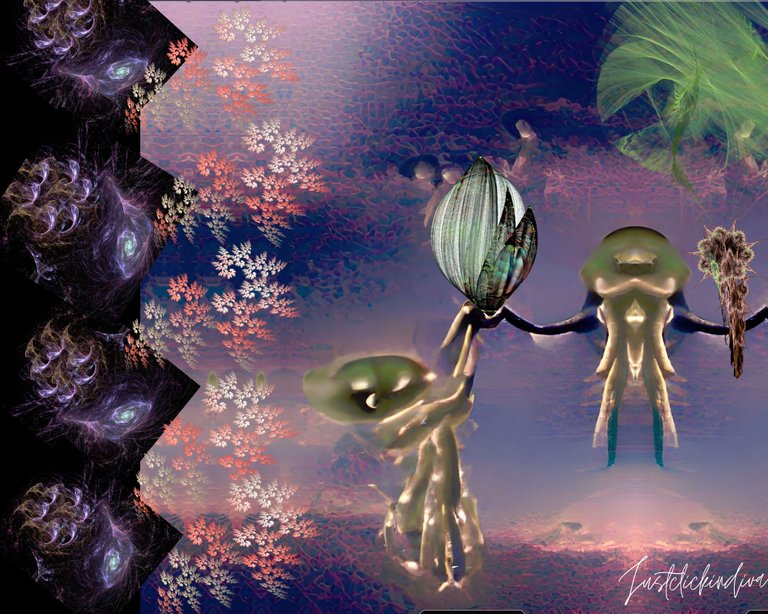 She walks in beauty, like the night
Of cloudless climes and starry skies;
And all that's best of dark and bright
Meet in her aspect and her eyes
Thus mellow'd to that tender light
Which heaven to gaudy day denies.
One shade the more, one ray the less,
Had half impair'd the nameless grace
Which waves in every raven tress,
Or softly lightens o'er her face;
Where thoughts serenely sweet express
How pure, how dear their dwelling-place.
And on that cheek, and o'er that brow,
So soft, so calm, yet eloquent,
The smiles that win, the tints that glow,
But tell of days in goodness spent,
A mind at peace with all below,
A heart whose love is innocent!
Lord Byron 1

I heard those words as a child. My father sang the verses as my mother walked down the path. Later, she was to accompany him on their journey through the universe. I couldn't see it; what he saw in her. For she was not of our race. But she loved my father. Now, I can see that. I came to realize that he looked past their differences. He gently extricated her beauty and displayed it to the stars. In return, her unwavering embrace of our culture with her protection and love, sustained our homeland in the peril that was to come.
That was ten years ago.
I am Krongli. I stood now remembering them both. My father taught me how to love across the expanse. Every living being in this universe, he proclaimed, has a right to fight for survival of their species.
You see, my father was a hero of the Interplanetary War. But foremost, he was a philosopher. His knowledge spanned the galaxies. And he instilled deep within me that knowledge and love of all beings.
As the eldest son of a dignitary, I was expected to marry once I became of age. A duty to be performed. It never occurred to me that I would meet someone who would change my view of "duty". I finally understood what my father felt when he took my mother as his.
I became the most envied once she accepted my proposal.
Was I now nervous? I had no time. I tearfully absorbed the elegance of the ceremony platform hall opened to our family that week for my marriage celebration. Cultures from near and far friendly to our planet graced us with their presence. We were honored to be thought of so highly. I owe that to my father's legacy. His treatment of all with dignity and respect was now bearing fruit.
My fiance, Graeciux, reminded me so much of those eloquent words I heard from my father detailing Earth's famous poet. For Graeciux is gentle and kind. Her mind and spirit soared as all who knew her felt safe in her presence. She was to become her father's heir. Instead, she cast off her crown. She relinquished her duties and chose to join me in our fight for survival.
I couldn't but honor her with all my being. As I looked up, her radiance blinded and infused a feeling that sent soft waves throughout my core. Her family's veil of honor adorned her head gracefully. Her sanguine robe of unity sparkled against the lavender decor. The royal flowers behind us emitted an sensuous aroma. She stood atop the eye of the essence of fertility. We would be blessed in our union.
The Green Flutterer, our national winged species, interrupted my thoughts and prompted me to pay attention to the task at hand. It's eight-foot wing span gently unfolded. From its mouth, the token of our commitment rushed forth. An iridescent nodule encased within soft blades settled on our entwined grasp. It delivered our sacred union which signaled our readiness to go forth in unification.
In her other hand, the symbol of her family's heritage sparkled as it twirled rapidly. The cone displayed the seven principles of her culture's commitment. Gathered from their fertility beings, it promised to continue their species.
Her blue veil cascaded around her lovely jade, almond shaped head. Those eyes. I couldn't take it in all at once. I love her is all I can say.
I couldn't have asked for a more beautiful ceremony. I requested the poem be read while I escorted my bride down the ceremonial isle. We were greeted with applause, and I was given credit for such an elaborate showcase of honor for my wife. I almost burst with pride for I did nothing. It was the legacy of my father.
Those memories will last a lifetime.
Later that evening, Graeciux, renewed her commitment to our success on the battlefield. Her bravery was perhaps more solid than mine. She was my reason for continuing this fight for the survival of our race.
We both accepted this unity with the knowledge of hardship and sacrifice that would arise.
The skirmishes escalated beyond our borders. The Council had no choice but to declare war. Antagonists, whose purpose was unknown, propelled the hatred that spread throughout the near colonies. The culprit they could only surmise. Me. I had no other choice but to answer the call to squash.
I wasn't naive. That day and night would probably be the last ones we'd enjoy together in this life. For I was set to depart my base for the Interplanetary Council the next morning.

My fractal art project began with the creation of several pure fractals. I love my pure fractals. Singularly, they represent an exquisite beauty. Together, they tell a story. My first pure fractal I named "Dolphin's Performance: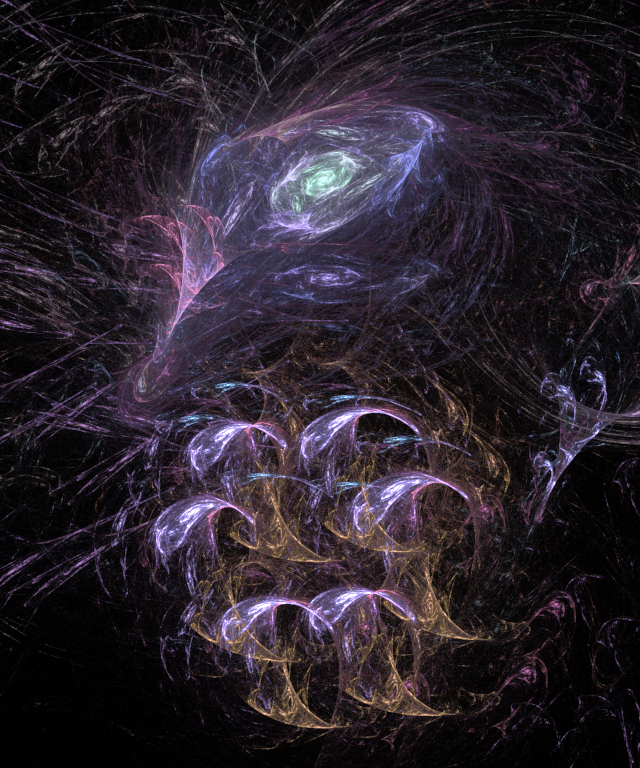 My other pure fractals are just as intriguing.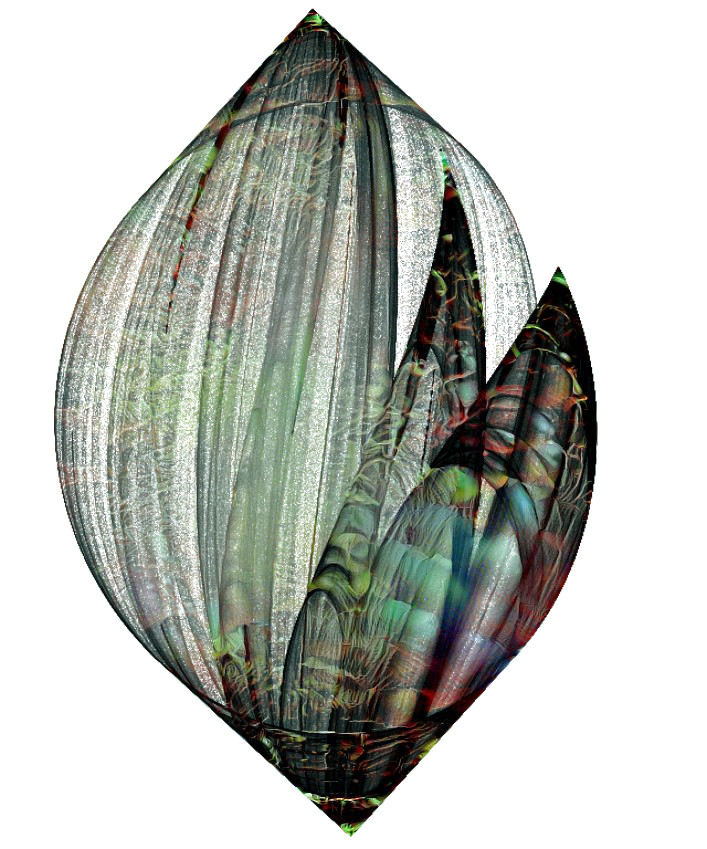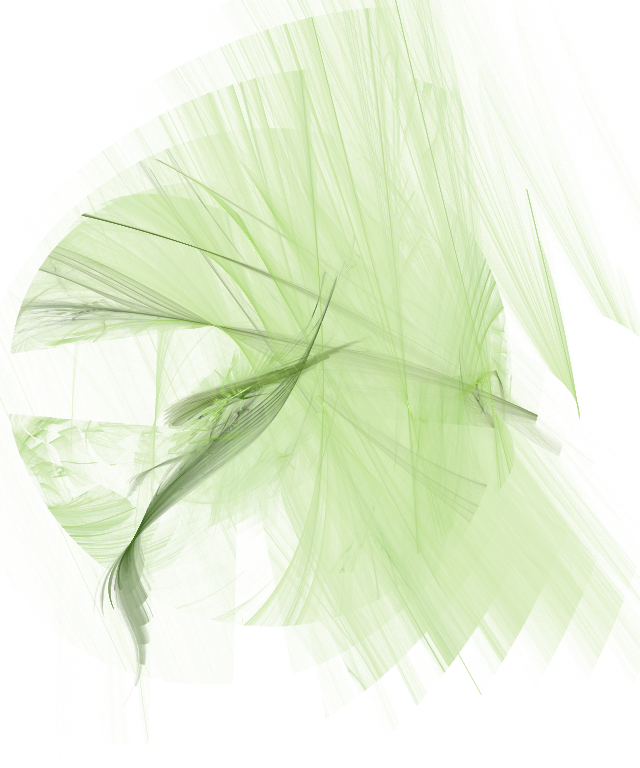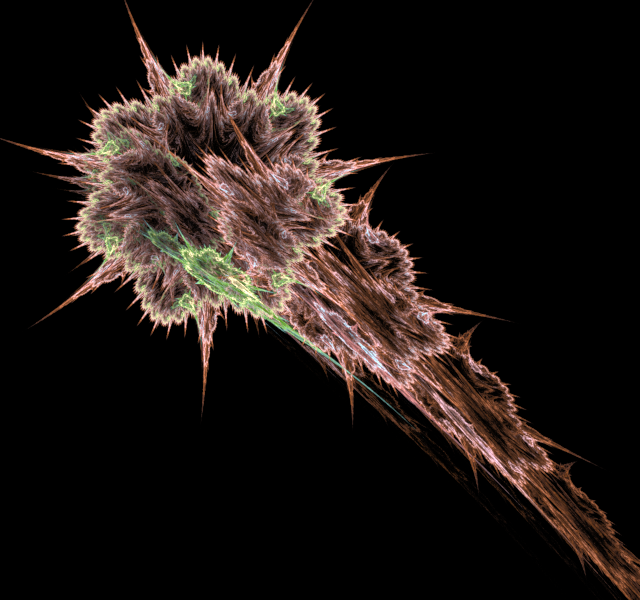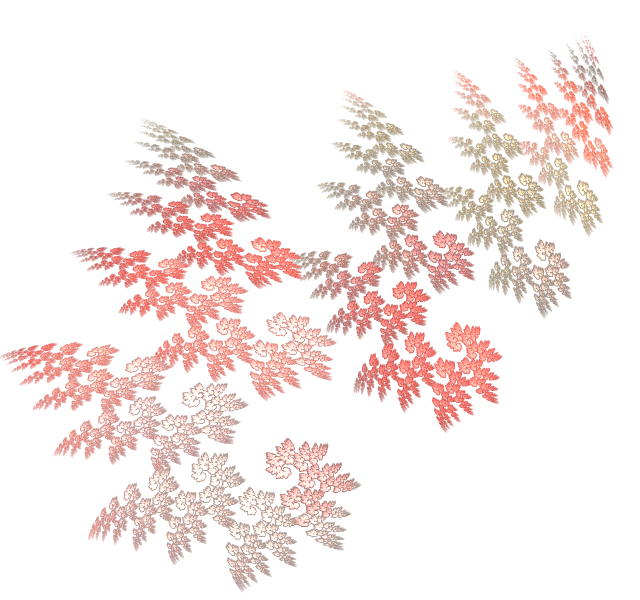 Next, I used a background that I created with a generative art program, Wombo Dream. I feel the background enhanced my fractals with the colors and distorted dream images I chose. I like working with Wombo Dream as I can retrieve a distorted version of the image I visualize, such as landscapes, buildings, people, animals.
This current project from Wombo Art utilized the following text input to retrieve my vision of a [type photo]
Below are my steps:
Text input:
"Aliens in love holding hands"
Result: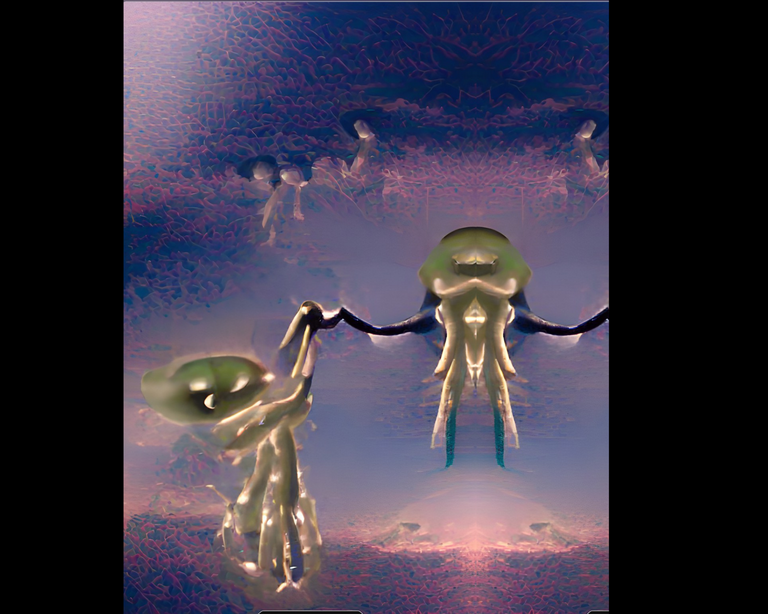 Image manipulation and enhancement:
Utilizing Canva, I was able to blend the fractals and Wombo Dream. In this project, I utilized the dream as the primary image. My pure fractals encased the couple in a beautiful wedding.
Here is the final version: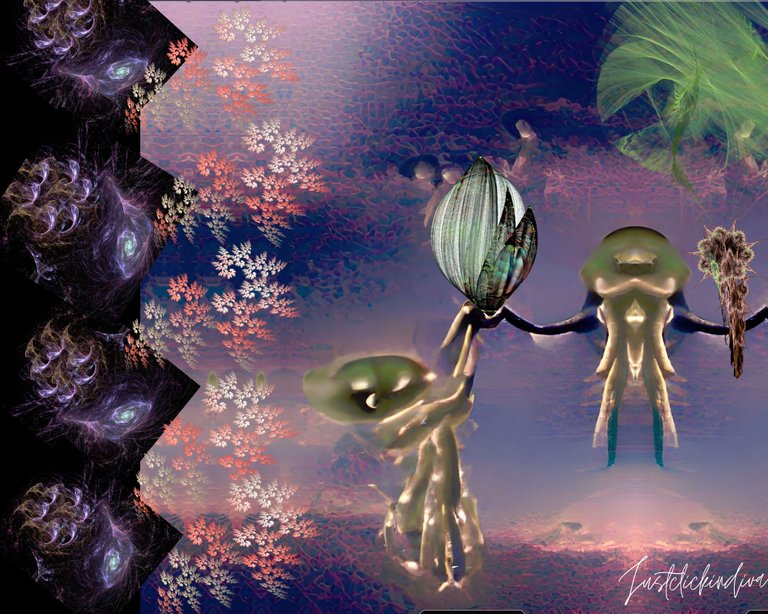 Thanks for taking the time to view my post. I hope you like my fractal and generative art project.

Thanks,
@justclickindiva
Happy rest of the week everyone with whatever your endeavors.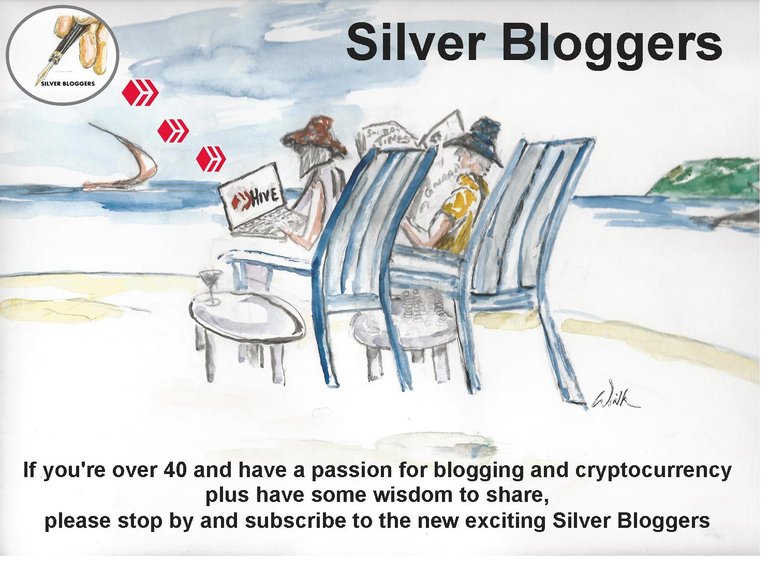 SOURCES:
a) JustClickindiva's Footer created in Canva utilizing its free background and images used with permission from discord admins.
b) Unless otherwise noted, all photos taken by me with my (i) Samsung Galaxy 10" Tablet, (ii) Samsung Phone, & (iii) FUJI FinePix S3380 - 14 Mega Pixels Digital Camera
c) Purple Butterfly part of purchased set of Spiritual Clip Art for my Personal Use
d) All Community logos, banners, page dividers used with permission of Discord Channel admins.
e) Ladies of Hive banner used with permission of and in accordance with the admin's guidelines
f) Thumbnail Image created by me in Canva.
g) "Flames." What is Apophysis 2.09. https://flam3.com/
1 "She walks in Beauty." Poem by Lord Byron. Poetry Foundation.Org. Online at: https://www.poetryfoundation.org/poems/43844/she-walks-in-beauty

Your Personal Terminal Discord Invite


---
---