My Life In Color on Orange, Gold, Yellow and Color Burst as I Combine Saturday and Sunder Colors (9/24 - 25, 2022) | HIGHLIGHTING THE COLOR FOR THE DAY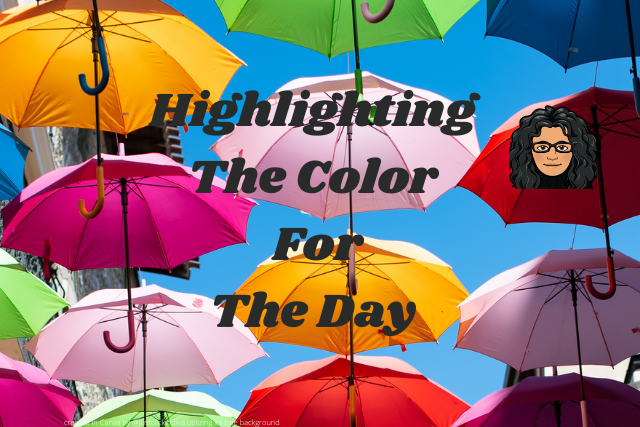 Hello everyone and welcome to My Life In Color - Highlighting the Color For the Day. The idea for a challenge based on colors assigned to each day is not new. It was the concept of a former Hive member.
Since I love digital drawings, I decided to create my own version of the colors assigned to different days. It's not a challenge. I'm only sharing with you many of my personal photos and digital drawing images in my collection.
With that said, today is Sunday. I wanted to combine two days of colors for Saturday also. My choice of colors are found in my color chart below in which I assigned a different day of the week with a particular color or color blend.
When I think about colors in my own surroundings, I think of the brightness of orange and some green hues. I don't necessarily have these color in any wardrobe due to the brightness. However, I do love a dark shade of green.

Digital Drawings
Apophysis
Apophysis is a fractal rendering program that produces amazing art. The higher version, Apophysis 7X produces visually stunning fractals that outline intricate details.
This first drawing is a pure fractal. It is based upon the tile structure of iterations. I had no idea this variation would produce the layers and deep patterns. Just look at the bottom portion of the drawing. Details suggest the looping iterations in different directions before repeating.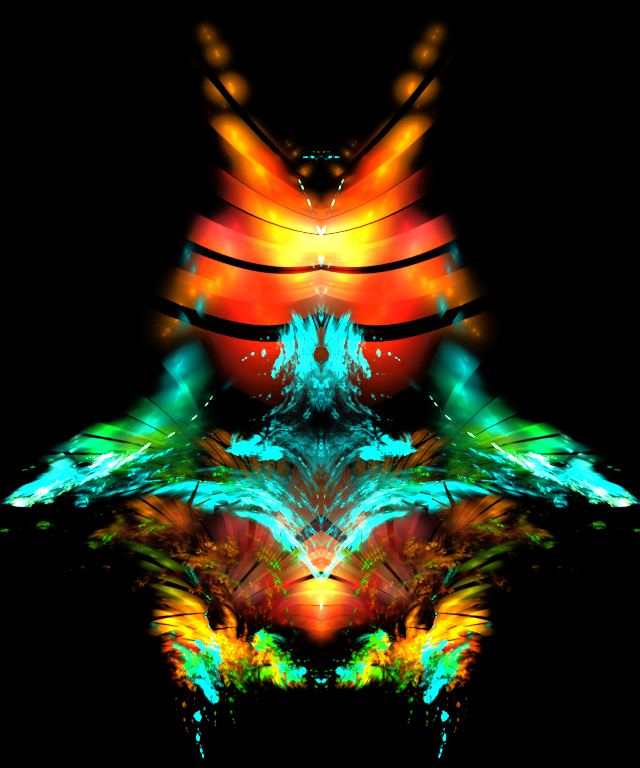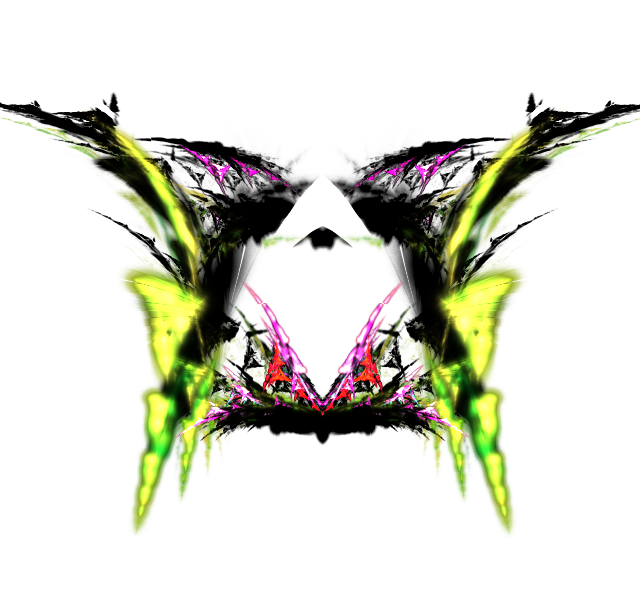 Bomomo
Bomomo is an online drawing software that produces abstract art. The tools provided create specific set of patterns with varying colors that change as you draw on the blank canvas. Images such as lines, circles, diagrams, and others can be produced.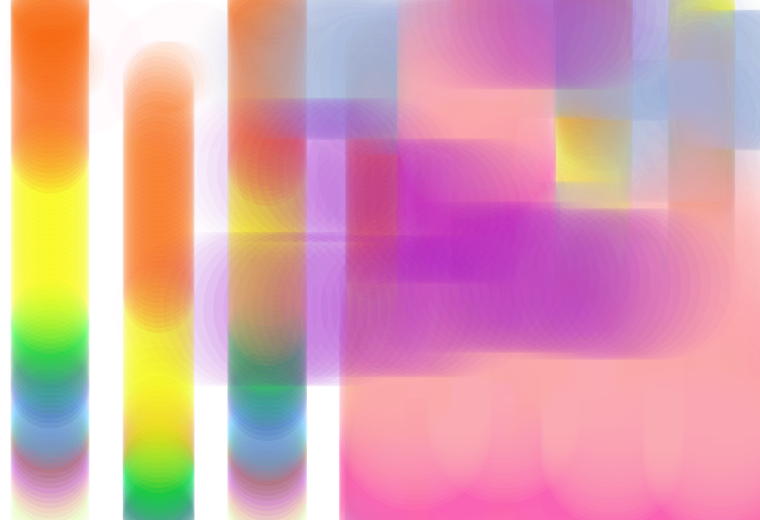 Nvidia Gaugan
Nvidia Gaugan is a generative art program that produces beautiful landscape images from brushstrokes that you draw onto a blank canvas.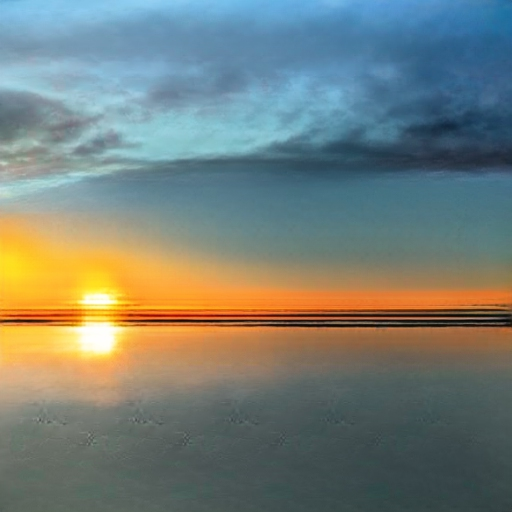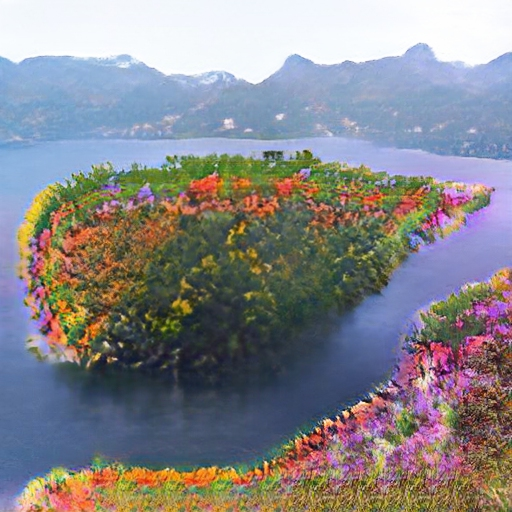 MY LIFE IN COLOR - HIGHLIGHTING THE COLOR FOR THE DAY
MONDAY: Blue in Any Shade You Like
TUESDAY: Purple and Pink
WEDNESDAY: Black, White, and Gray
THURSDAY: Red and Brown
FRIDAY: Green and Turquoise
SATURDAY: Orange and Color Burst (Array of Colors)
SUNDAY: Glittering Gold and Brilliant Yellow

Thanks,
Chris
@justclickindiva
Happy rest of the week everyone with whatever your endeavors.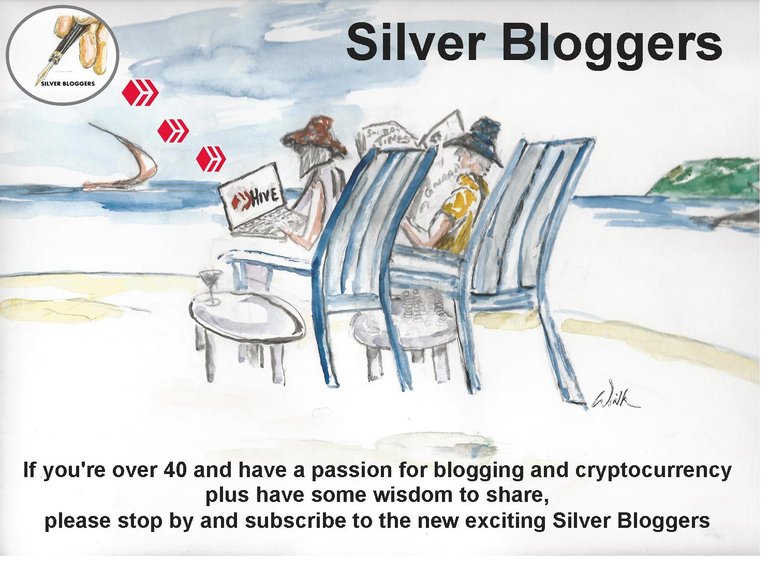 SOURCES:
a) JustClickindiva's Footer created in Canva utilizing its free background and images used with permission from discord admins.
b) Unless otherwise noted, all photos taken by me with my (i) Samsung Galaxy 10" Tablet, (ii) Samsung Phone, & (iii) FUJI FinePix S3380 - 14 Mega Pixels Digital Camera
c) Purple Butterfly part of purchased set of Spiritual Clip Art for my Personal Use
d) All Community logos, banners, page dividers used with permission of Discord Channel admins.
e) Ladies of Hive banner used with permission of and in accordance with the admin's guidelines
f) Thumbnail Image created by me in Canva.

Your Personal Terminal Discord Invite


---
---