Powering Up As Part Of My Hive Goals | HIVE POWER UP DAY, MAY 1st, 2022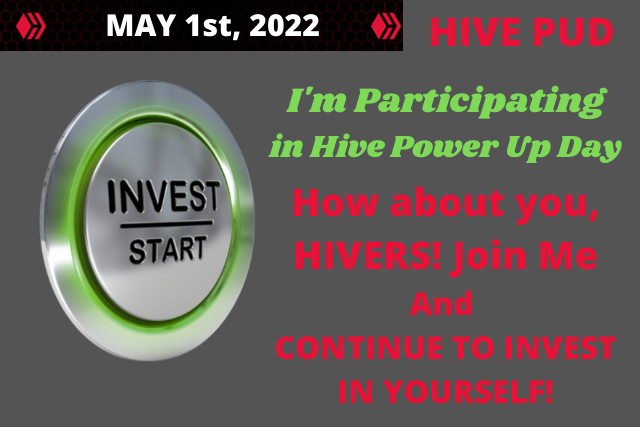 Welcome back to my participation in the Hive Power Up Day (HivePud) for May. In February, I set out specific goals I wanted to achieve on Hive for 2022. I shared my belief that consistency and growth, slow and steady is the key to my small success on Hive. With this strategy and my concept for rewarding yourself first, let's see how it's working for me.
Don't forget to claim the following tokens:
LARNYX - Claim May tokens starting today. Remember, you claim each month.
RAGNAROK - Claim as one-time transaction.
Check out @eddie-earner's post below for instructions.
With respect to the following strategies, I'm on track to achieve my Hive goals:
CubLife monthly buy-in program:
Goal: 1,000 @cublife by year-end. By automating my transfers weekly, I never miss a buy-in that occurs on the 21st of each month.
Saturday Savers Club:
Goal: 667.95 HBD Savings. We're in Week 18. Weekly meetings are held by @eddie-earner each Saturday over on his account for Club activities and engagement. Club membership has increased tremendously over the past couple months. You'll find other Hive members' goals as to savings and investments. Stop by and see what the Saturday Savers Club with @susie-saver | Week 18 - Saturday 30 April 2022 | Win EDS for Comments - everyone welcome! is all about.
Leo
Goal: 1,000. Slow and steady additions to this investment.
Participating in Hive Power Up Day (HivePUD).
Goal: 15,000 HP by year-end. I'm increasing my account slowly, adding approximately 40 - 50 HP weekly. Participating in Hive Power Up Day is an added bonus. Today, I'm powering up 20 Hive. Balance in HP: 12,238.786.
MAY HivePud
| MAY 1, 2022 | HIVE | HP |
| --- | --- | --- |
| Beginning Balance | 160.480 | 12,218.786 |
| Powered Up | -20.000 | +20.000 |
| Current Balance | 140.480 | 12,238.786 |





Powering Up Community Projects For May, 2022
By supporting communities and projects, I'm also investing in myself. The tags are to identify the issuers of the tokens for anyone who may have an interest in checking out the project or community for further details.
Activity
Previous Balance
Amount Staked/Added
Current Stake
LEO @leofinance
238.913
8.494
247.407
EDS @eddie-earner
111.98
8.59
120.57
For additional info, see note below
EDSM @eddie-earner
40.905
7.645
48.550
Miner token. Daily mining of EDS.
CUBLife @cublife
436.166
39.420
475.586
Buy-in on 21st. Transfers automated
CTP @jongolson
8,178.754
4.19
8,182.944
NEOXAG @neoxiantoken
19,217.270
265.270
19,482.540
BUIDL @buld-it
3,002,513.827
970.173
3,003,484.712
CCC @@@creativecoin
5,510.282
233.270
5,750.552
SPT @splinterlands
1,590.143
26.45
1,616.593
POB @proofofbrain
128.849
4.269
133.118
NOTE:
EDS are pegged to 1 HIVE per token
12% of over 40,000 HIVE POWER pays out (40000*12/52.18) 91.89 per week
20,800 EDS in circulation each yield (91.89/20800) 0.0044 HIVE per week
0.0044 each week for 1 year equals 0.23 HIVE
1 EDS pays out a HIVE income of roughly 23%
IMPORTANT:
As I have reiterated, I'm not a financial adviser. My post is not meant to be financial advice. My articles on cryptocurrency, investing, and saving are meant to share my personal opinion, experiences, and general information about those items once I discover interesting facts and figures. Please perform your own research before investing in any project that you feel comfortable with. In all cases, only spend and invest in project where you have the available resources.

Wondering why you should power up? Powering up your account can help you by:
Greater voting power on content blogs;
More curation rewards when you vote on other bloggers' posts;
More resource credits to perform transactions on the Hive Blockchain.
See you in JUNE.

Thanks,
@justclickindiva
Happy rest of the week everyone with whatever your endeavors.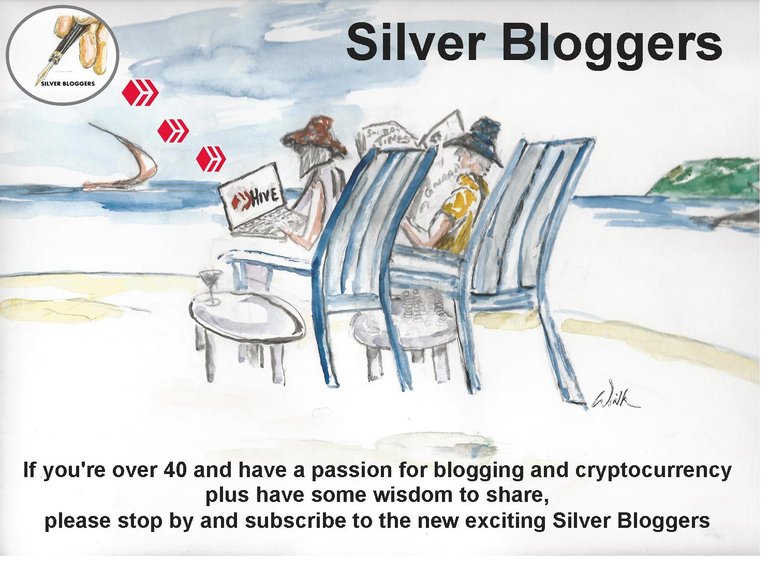 SOURCES:
a) JustClickindiva's Footer created in Canva utilizing its free background and images used with permission from discord admins.
b) Unless otherwise noted, all photos taken by me with my (i) Samsung Galaxy 10" Tablet, (ii) Samsung Phone, & (iii) FUJI FinePix S3380 - 14 Mega Pixels Digital Camera
c) Purple Butterfly part of purchased set of Spiritual Clip Art for my Personal Use
d) All Community logos, banners, page dividers used with permission of Discord Channel admins.
e) Ladies of Hive banner used with permission of and in accordance with the admin's guidelines.
f) Hive PUD Thumbnail image created by me in Canva per my Pro Member Subscription.

Your Personal Terminal Discord Invite


---
---