Promote Your Brand With LMAC | LET'S MAKE A COLLAGE: ROUND #100 Jubilee Special No. 1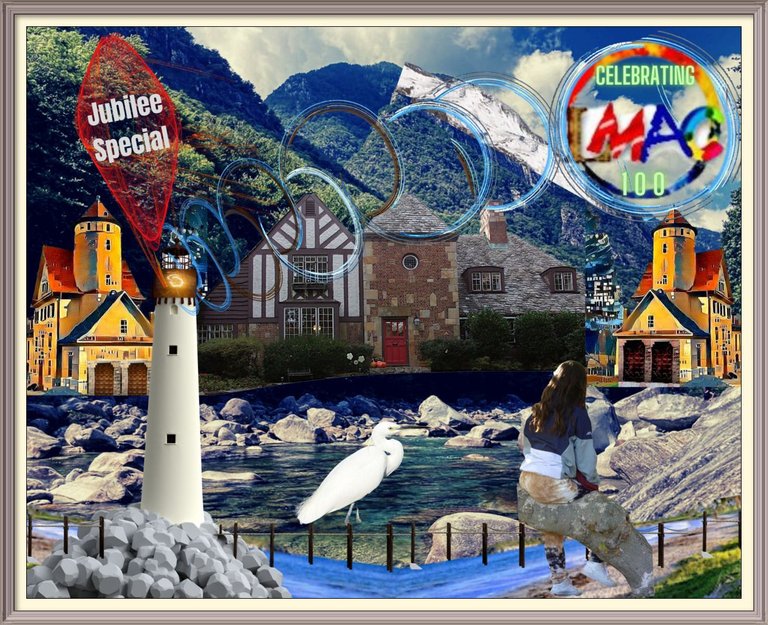 Hello everyone and welcome back to Let's Make a Collage ("LMAC"). This is LMAC's 100th Round, and it's celebrating with a Jubilee Special. Participation in this round is an all out celebration of the past, successful years in the LMAC Community. I'm happy to participate in this round to showcase again the awesome history of LMAC, together with the newly-formed LMAC Image Library (LIL) accumulated from thousands of image submissions by LMAC members.
Before I start the preparation of my collage entry, I'd like to address the following questions that the LMAC Community has asked its members in celebration of its 100th Round Jubilee Special:
What does the LMAC mean to you? Since subscribing to the community two years ago, I discovered another outlet that accepts my creative works in fiction, poetry, and digital art.

How did the LMAC impact your Hive experience? The key to any social platform is engagement. In LMAC, I've met talented Hive members who love to engage not only inside the community, but also outside as we now have become acquainted with each other's creative works. Of course, as you participate in the weekly contests adhering to all the rules and submitting quality content, you will be rewarded for your efforts.

What do you value most about the LMAC? A community of like-minded Hive members who accepts each other's creative abilities no matter what level of expertise and encourages each other.

I prepared two LMAC Jubilee Special edition collages that I wanted to share. Due to the limitations of 8 beneficiaries per post Peakd reminded me of immediately before publishing, I'll only submit one in this publication.
I'll publish the second one later.
To create the settings in collage, I started with the picture frame for our special jubilee edition provided by @shaka in his contest post: ✨ 100 Rounds of LMAC ✨ - Jubilee Special - 242 HIVE in the Prize Pool!.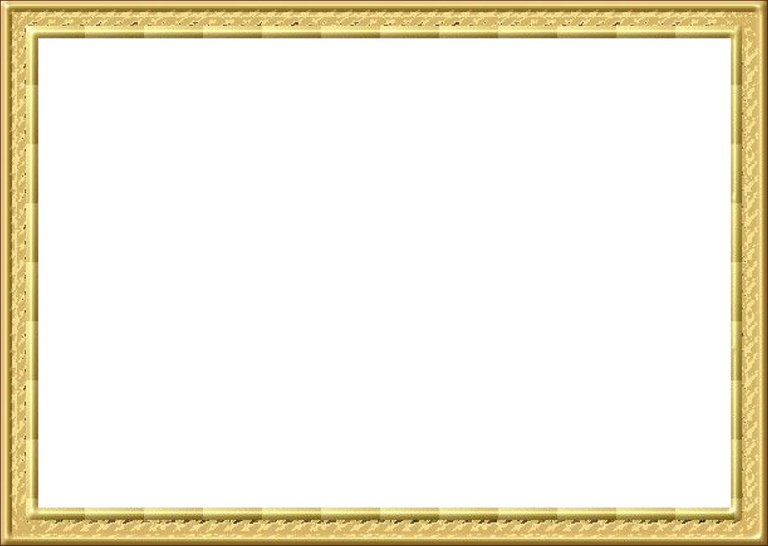 Image used with permission of contest owner for contest
I decided to change the picture frame to one I found that I felt complemented my particular theme colors.

JUBILEE SPECIAL COLLAGE #1
Spreading The Word About the LMAC Jubilee Special
My first collage is created entirely from LMAC Community assets. This collage round will be exciting and fun because you're able to choose items from other LMAC members. This has never been done before. I'm admired each week the incredible imagination and creativity of the LMAC members. I'd like to thank the LMAC members for contributing all the creative images to the LIL.
The theme of my first collage is an announcement of LMAC's Jubilee Special as it celebrates 100 Rounds of contests. CONGRATULATIONS LMAC!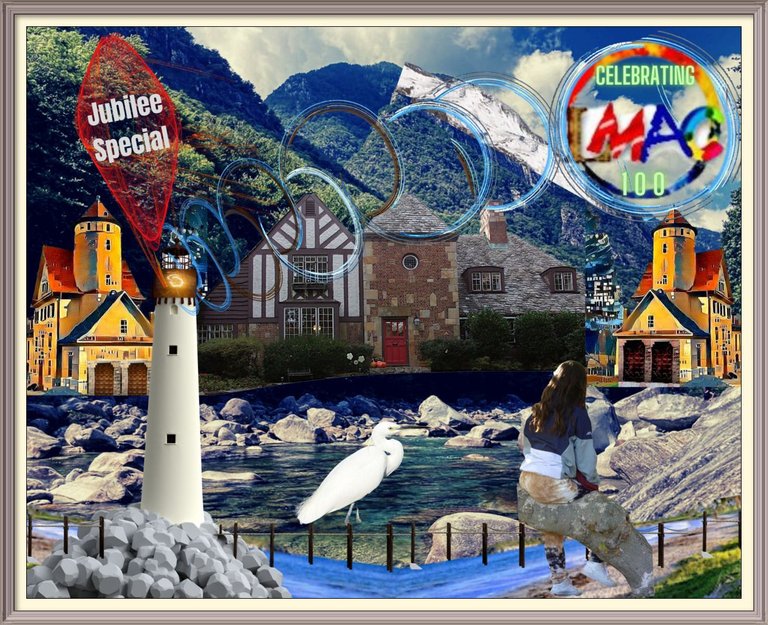 To celebrate the occasion, I located two previous contest photos as my backgrounds for this first collage. The LMAC Round 94 Contest image is one I particularly love to work with.
All the images I located in the LIL blended perfectly with my theme. I noticed a member contributed images of a lighthouse in different angles. They were transparent, which made them user ready for me.
The lighthouse serves as a beacon to beam the announcement toward the sky. I enlisted one of my digital art images to act as a bullhorn and send out signals that formed the circle message.
Next, I uploaded all images into Canva and utilized my Annual Pro Member Subscription to apply filters and remove backgrounds where required on other images.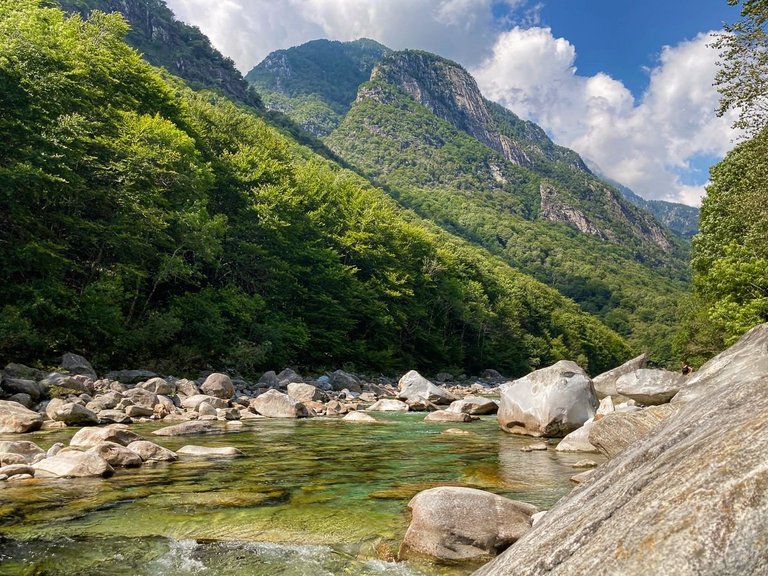 LMAC Round 94 Original Contest Image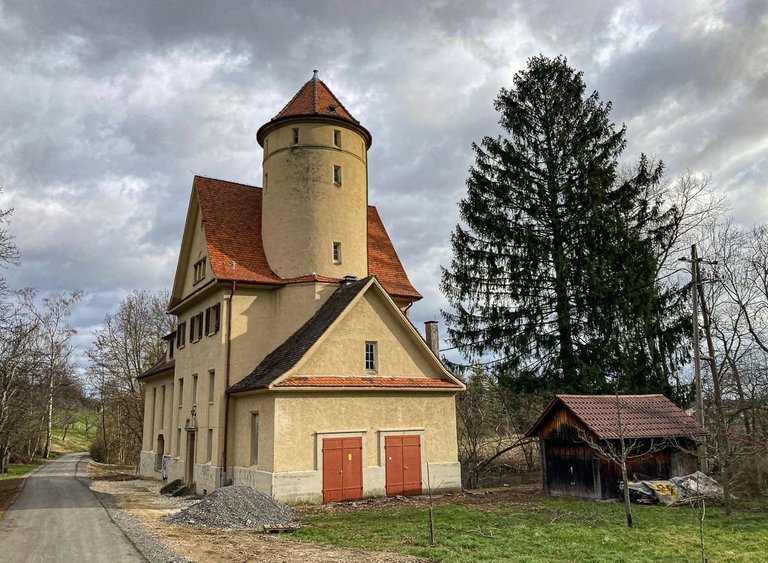 LMAC Round 76 Original Contest Image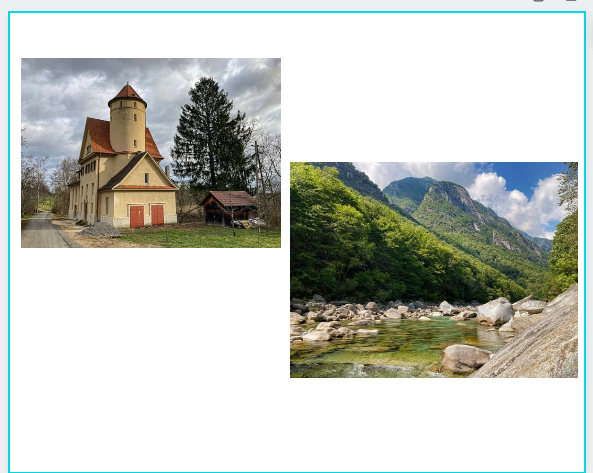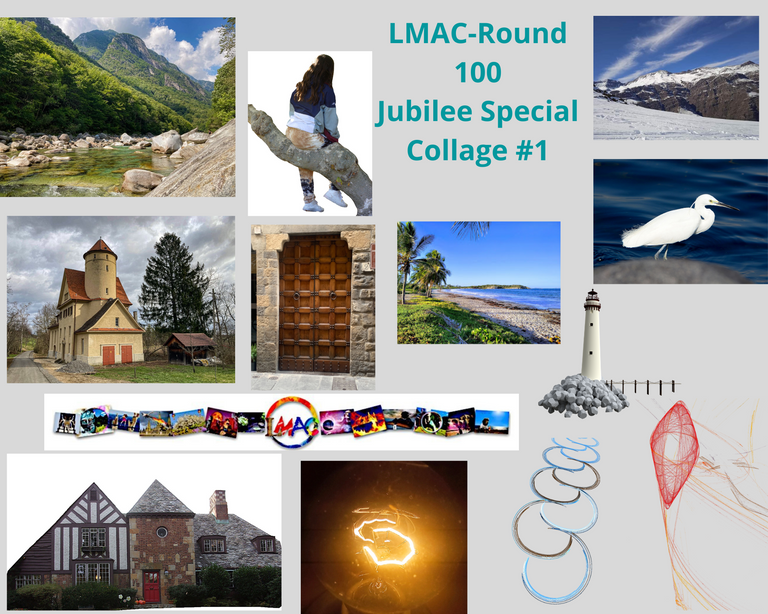 I'd also like to share another version I completed.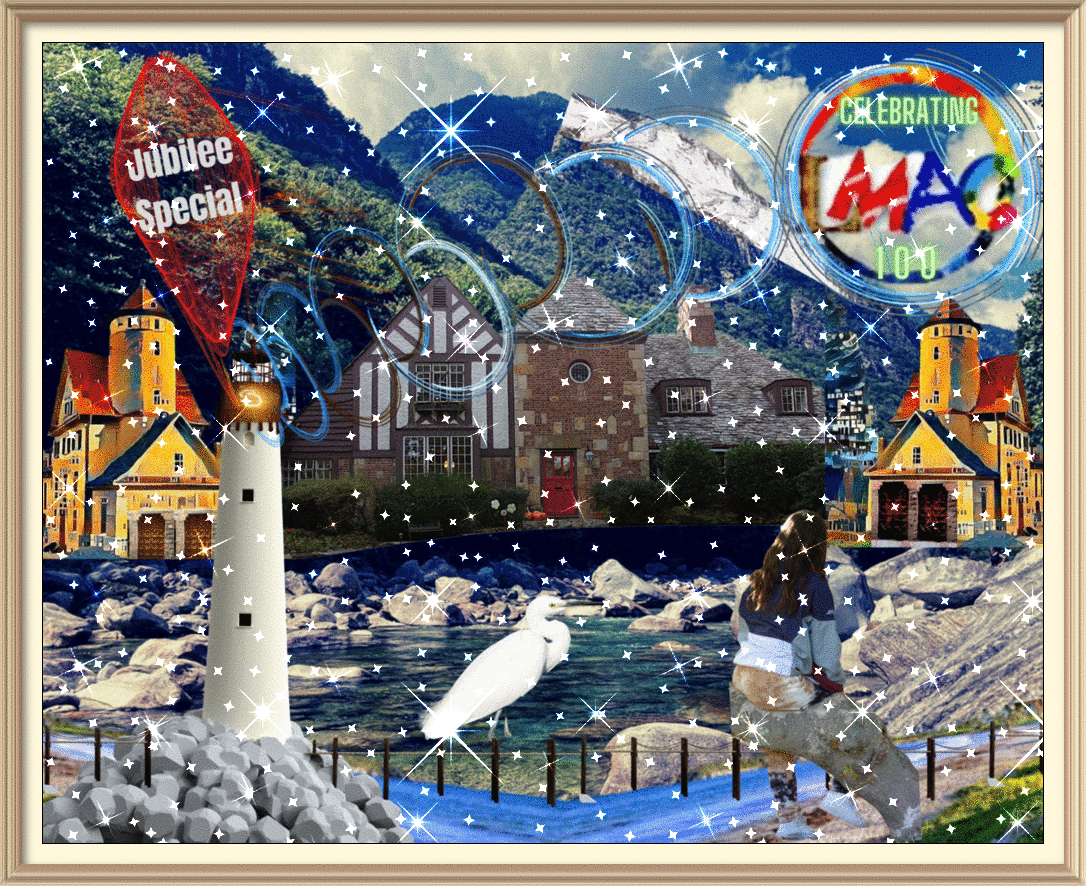 I hope you like my lighthouse announcement of the Jubilee Special event for LMAC.

If you'd like to preview the indices for the LIL, take click on each link to see the awesome images our LMAC members contributed:
LMAC IMAGE LIBRARY INDICES:
LIL Index post 1 of 8:
Miscellaneous
LIL Index post 2 of 8
Sky, Cloud, Landscape, Sun, Mountain, Lake, Beach, River, Nature
LIL Index post 3 of 8
Insect, Animal, Pet, Cat, Dog, Cow, Bird, Nature
LIL Index post 4 of 8
Flower, Plant, Tree, Organic, Leaf, Fruit
LIL Index post 5 of 8
Stone, Rock, Gravel, Boulder
LIL Index post 6 of 8:
House, Home, Garden,Wall, Window, City, Town,Street, Avenue

CONTEST RULES
IMPORTANT NOTICE:
It is imperative that you read the post LMAC School - Public Domain Picture sources (Free Materials for creating collages) by @quantumg, which discusses public domain issues. The post offers valuable information on images for commercial use. Links are included to sources that offer public domain images and other images that are free for commercial uses. Using public domain pictures and free pictures for commercial use are requirements for all collages that are submitted as entries in the LMAC contest and the LMAC Image Library (LIL).
| What is Let's Make a Collage? | It is a weekly photography and collage contest. |
| --- | --- |
| Who created the contest? | @shaka is the contest owner. |
| What type of contest is it? | This Contest utilizes a single photo provided by the contest owner as the basis for you to create your own photo collage by adding to the photo provided. |
| What are the rules? | 1. Use as your starting point for your collage the photography provided by the contest owner. It is located on the contest owner's post for free use without any copyright protection. |
| | 2. Entries need to be posted to the LMAC community and should contain a reference to this post. |
| | 3. Entries need to set the LMAC account (@lmac) as 20% beneficiary to be eligible for the dynamic component of the prize pool.; |
| | 4. Extra support with the LMAC trail to all collages where LIL assets have been included AND the respective LIL-contributors set as 2% beneficiaries; |
| | 5. By submitting your contribution you agree that your artwork remains public domain and that it can be copied, modified and distributed, even for commercial purposes, without requiring further permission. |
| | 6. Any graphical element that is added to the photography either needs to be your own original work (e.g. own artwork or photography) OR needs to derive from the public domain (having no copyright protection). |
| | 7. IMPORTANT: Indicate the source of all materials used in your accompanying post. Otherwise your entry can NOT be put up for the final vote. |
| | 8. All sort of editing, modification and/or manipulation is allowed as long as no copyright is affected. |
| What do you win? | Prizes listed on the contest owner's post. |

@flaxz - #alive and #aliveandthriving (Created a post for the LMAC Round 100 Jubilee Special Contest for my blog today.)

Thanks,
@justclickindiva
Happy rest of the week everyone with whatever your endeavors.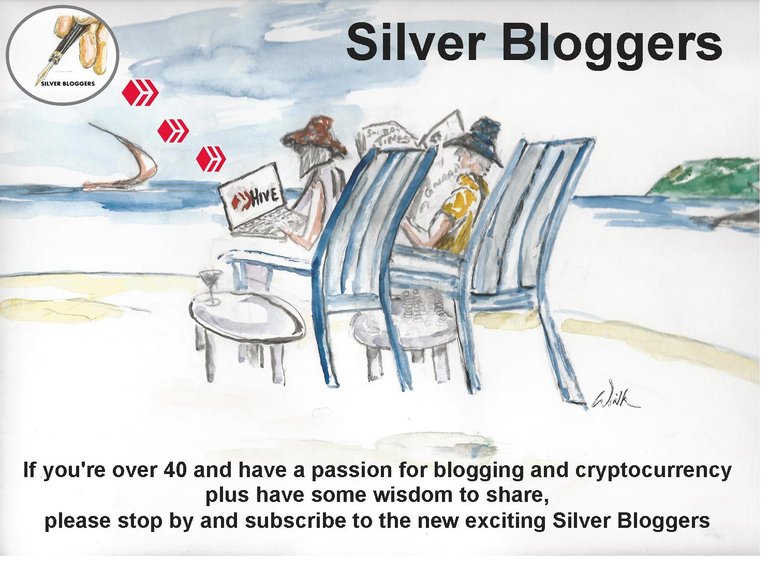 SOURCES:
a) JustClickindiva's Footer created in Canva utilizing its free background and images used with permission from discord admins.
b) Unless otherwise noted, all photos taken by me with my (i) Samsung Galaxy 10" Tablet, (ii) Samsung Phone, & (iii) FUJI FinePix S3380 - 14 Mega Pixels Digital Camera
c) Purple Butterfly part of purchased set of Spiritual Clip Art for my Personal Use
d) All Community logos, banners, page dividers used with permission of Discord Channel admins.
e) Ladies of Hive banner used with permission of and in accordance with the admin's guidelines.
f) Image created in Canva by @justclickindiva utilizing one of its free templates.

Your Personal Terminal Discord Invite


---
---