Self Improvement With Savings, So I'm Spreading the News About the Saturday Savers Club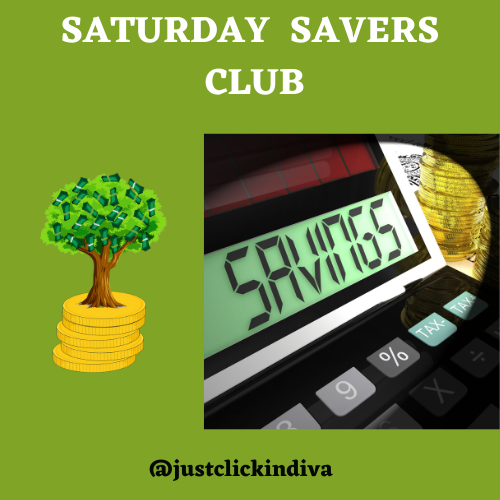 For the month of December, members of the Saturday Savers Club will be spreading the word. We're happy to share our personal experiences related to how the Club has helped us with our overall savings plans this year. I believe that saving for unexpected expenses is a universal activity. It's also one activity that I believe involved self improvement, not only for yourself, but for your family.
I've been an active content creator on Hive since joining in July, 2019. Trying to grasp the knowledge of the Hive platform, I was interested in learning all I could about cryptocurrency. Although I managed to save 100 Hive in my Hive Wallet last year, I wanted to substantially increase my account.
Fortunately for me, as an avid fiction writer and digital art creator, in January of this year, I met @shanibeer in The Ink Well Community. It was there that she introduced me to the Saturday Savers Club. The Club was just kicking off its 2021 initiative.
PLEASE NOTE:

As I have reiterated, I'm not a financial adviser. My post is not meant to be financial advice. My articles on cryptocurrency, investing, and saving are meant to share my personal opinion, experiences, and general information about those items once I discover interesting facts and figures. Please perform your own research before investing in any project that you feel comfortable with. In all cases, only spend and invest in project where you have the available resources.

Highlighting the Saturday Savers Club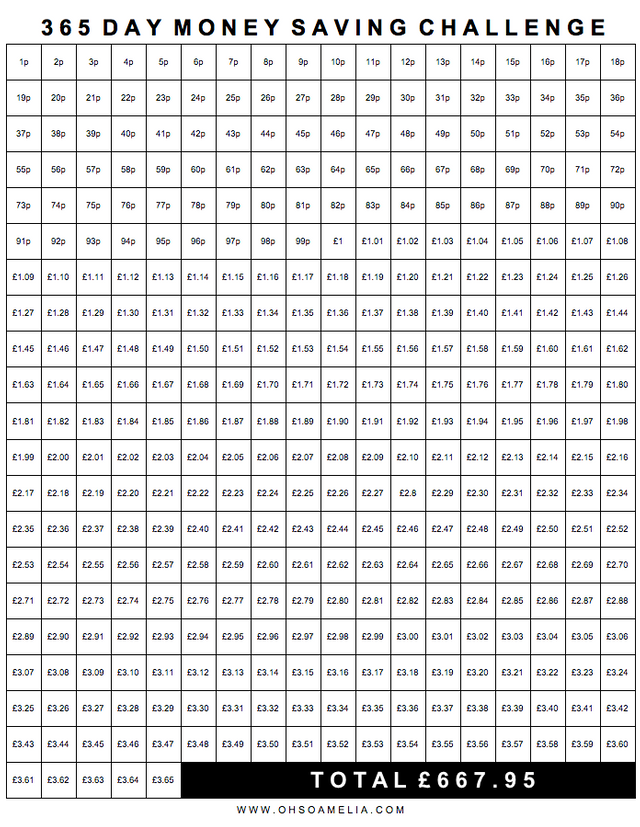 Here's my story:
After reading @shanibeer's post in early January, I was intrigued about how the Saturday Savers Club worked.
I reread it. Stil, I was puzzled how I could make any significant impact on my Hive account only saving a penny a day.
I finally realized that I was reading the concept incorrectly.
It wasn't literally saving a a penny each day, it was saving the penny for that day. For instance:
Day 1 - Save 1 penny
Day 2 - Save 2 pennies
Day 3 - Save 3 pennies
Day 4 - Save 4 pennies
Day 5 - Save 5 pennies
After two days, I figured out how the 365-Penny A Day program could work to my benefit. I have to admit that I was still a bit skeptical.
However, I decided to give it a try. As mentioned above, I'd already saved 100 Hive in 2020.
Two weeks later, on January 16th, I transferred 1.360 to my Hive savings to catch up with the program from the January 1st - January 16th.
I then followed the schedule set out according to the chart above. On January 17, I transferred .17 cents to my Hive Savings.
| DAY | Amount Hive Saved | Balance |
| --- | --- | --- |
| 1.16.21 | Beginning Balance | 101.360 |
| 1.17.21 | +0.17 | 101.530 |
| 1.18.21 | +0.18 | 101.710 |
| 1.19.21 | +0.19 | 101.900 |
| 1.20.21 | +0.20 | 102.100 |
| 1.21.21 | +0.21 | 102.310 |
| 1.22.21 | +0.22 | 102.530 |
| 1.23.21 | +0.23 | 102.760 |
Each month, my account increased at a slow and steady pace. This is the approach I set for myself.
Also, ypon joining the Club, I became acquainted with other Club members on Hive. Each week the members meet over on @eddie-earner's account for discussions on how our week turned out, engagement with each other, exchanging information, tips, and suggestions about savings ideas, and collecting our prizes for participation.
It's a fun venture that I thoroughly enjoy. Seeing other members save and relate their progress, struggles, and successes make for an interesting and insightful initiative.
Each member who participated took the 365 Penny-A-Day Challenge and tailored it according to their financial circumstances. That's what I like about the flexibility of the Challenge. And the Club is not about how much you save, it's about the engagement and learning from each other.
Saving by yourself sometimes may not seem as fun. That's why I'm thankful to have discovered the Saturday Savers Club. Every Saturday, we head on over to @eddie-earner's account and engage with each other about our week's experience.
As a Club member, I was introduced to the following:
Other Community projects;

The EDS and EDS Miner Tokens. According to @eddie-earner, the EDS tokens are low-risk income that generate guaranteed earnings of 12% annually. EDS tokens can be obtained only by mining. Also, EDS pays out every Monday evening with an above-average interest rate of 23% last week. Currently, only 551 Miner Tokens remain.

How to become more disciplined in my savings and investing strategies once I developed my plans. The Club helps to keep me on track and more cognizant of my monies.

Exploring different opportunities, such as the LeoFinance project, @cublife.
I participated each month, satisfied at my progress, when the Club introduced it's Autumn Savings Club in August. As an investment decision, I decided to discontinue saving Hive and switch to saving HBD.
As of today, my Hive HBD Savings is 510.992.
I decided to switch exclusively to HBD Savings to take advantage of the current 10% interest set by the witness. I just claimed on December 1st my interest for November, 3.444
But that's my story.

All individuals should have a plan in place to save in some form and at regular intervals. This is necessary for unforeseen emergencies.
Everyone understands the concept of saving. It refers to the amount of disposal income that remains once all expenses have been paid.
However, the ability currently to save weights heavily on a large portion of society as the economy has left many jobless and with less resources.
The bare necessities, if they are able to be obtained, is all that can be accounted for in some families. As a child, my family couldn't afford to put away any resources for a more difficult time. The times were already difficult for us. The concept at the time was jokingly referred to as "living paycheck to paycheck". In the year 2019 - 2021, this concept is no longer anything to joke about. It's reality as families are struggling.
However, if you are able to have enough disposal income that you have money left over after expenses, then you need to either start or continue a savings plan, no matter how small.
I appreciate @shanibeer for spreading the news about the Saturday Savers Club.

@flaxz initiative #alive and #aliveandthriving (Published my Week ? Saturday Savers Club post for my blog today)

Thanks,
@justclickindiva
Happy rest of the week everyone with whatever your endeavors.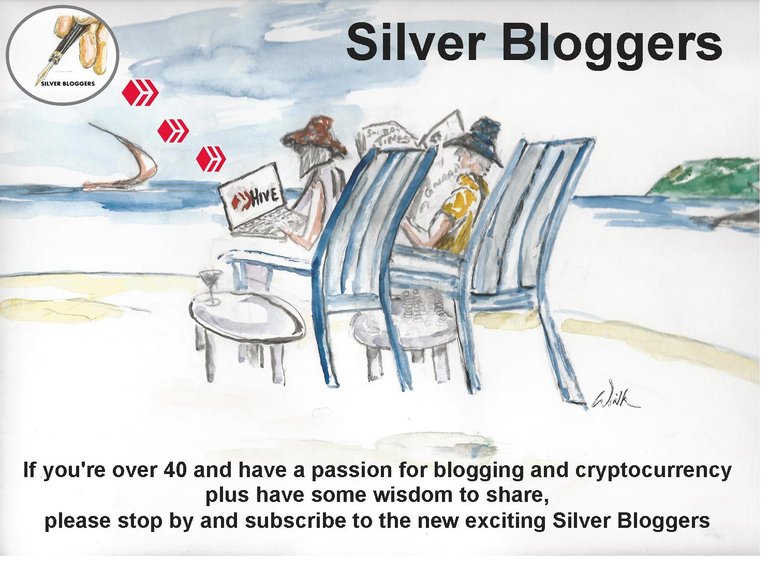 SOURCES:
a) JustClickindiva's Footer created in Canva utilizing its free background and images used with permission from discord admins.
b) Unless otherwise noted, all photos taken by me with my (i) Samsung Galaxy 10" Tablet, (ii) Samsung Phone, & (iii) FUJI FinePix S3380 - 14 Mega Pixels Digital Camera
c) Purple Butterfly part of purchased set of Spiritual Clip Art for my Personal Use
d) All Community logos, banners, page dividers used with permission of Discord Channel admins.
e) Ladies of Hive banner used with permission of and in accordance with the admin's guidelines.
f) Saturday Savers Club logo created by me @justclickindiva in Canva utilizing its free templates and free images from PXFuel (i) and (ii).

Your Personal Terminal Discord Invite


---
---