Telling Secrets | LET'S MAKE A COLLAGE: ROUND #149 (Complimentary)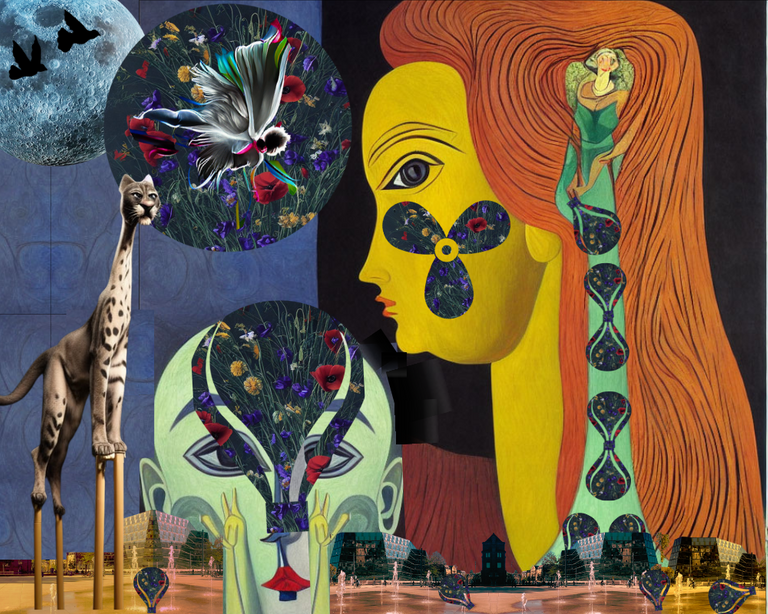 It's time for another round of Let's Make a Collage ("LMAC"). In this round, members were provided with a different type landscape scene. An area for bicyclists, together with small fountains can generate fun themes. I think you'll agree the photograph below provided by @shaka in his contest post: Let's Make a Collage - A Contest for All Creatives on Hive - Round 149 - ✨163 HIVE in the Prize Pool! will be exciting to work with.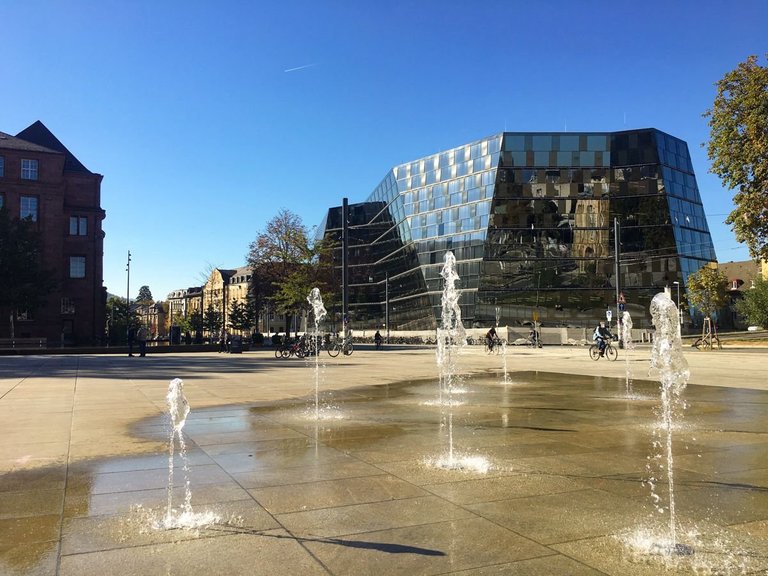 Image used with permission of contest owner for contest

The theme for my collage is Telling Secrets. I wanted to create a fun and unusual theme to portray two friends. We all have friends that we trust. Some friends we divulge information that no one else knows. Our confidence in these individuals allows us to believe that the information will be kept to themselves and spread any further.
In the same vein, others tell us information they only want to share for a specific reason. They ask us not to spread their news. It's extremely difficult to keep secrets, especially over long periods of time.
A true friend may be put to the test. I have known personally individuals who have divulged information to me for the specific purpose to test my loyalty and see whether I will spread it further.
I discovered something unusual about my personality as I aged. I no longer want to hear information from others they consider secret. I have enough going on in my own personal life to think about holding onto information about other people's situations.
Maybe it's just being a senior citizen. I want to live my live free of stress. That may mean refusing to hear other people's problems. I've found it has worked well for me so far.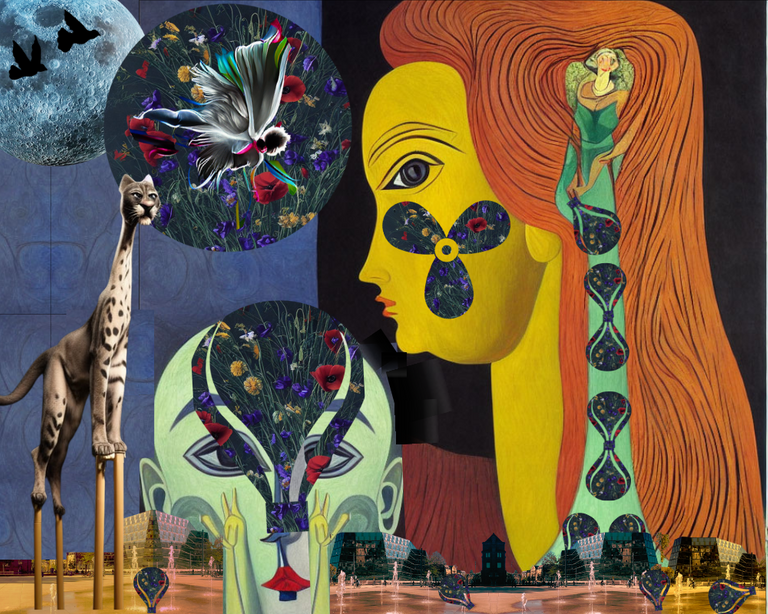 In thinking about secrets as a theme, when I completed the stable diffusion art image, I felt this modern abstract style image was an unusual interpretation of the prompt and perfect to portray the theme. One of the programs I utilize regularly is Deep Dream Generator.
Here are my steps for creating my primary image in the stable diffusion program, Deep Dream Generator that I used as the background for my scene:
Deep Dream Generator Text Prompt:
"Beautiful fantasy woman rising from the ground with roots for veins in her neck and round dome objects surrounding her"."
Options:
smooth; fantasy; oil on canvas; hyper-realistic; in the style of Picasso
Deep Dream Generator Results: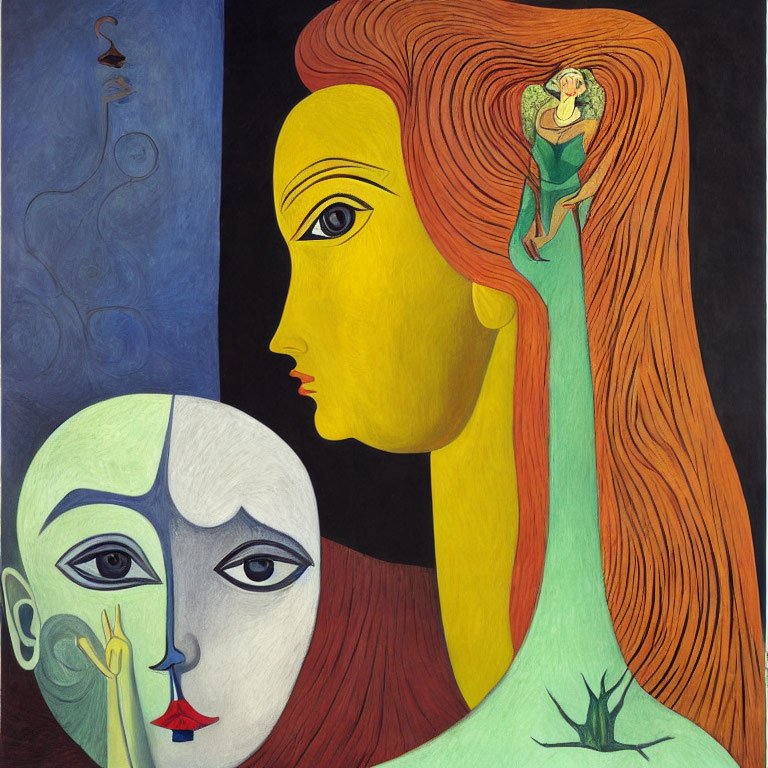 My two other stable diffusion images were created using Night Cafe and again Deep Dream Generator. This is my second attempt at creating a variation of an image from the LIL.
Contributed to the #LIL by @eve66
An awesome inspiration. I feel the giraffe image was an excellent sample to interpret. However, one aspect I would have liked is the smooth transition for the stilts.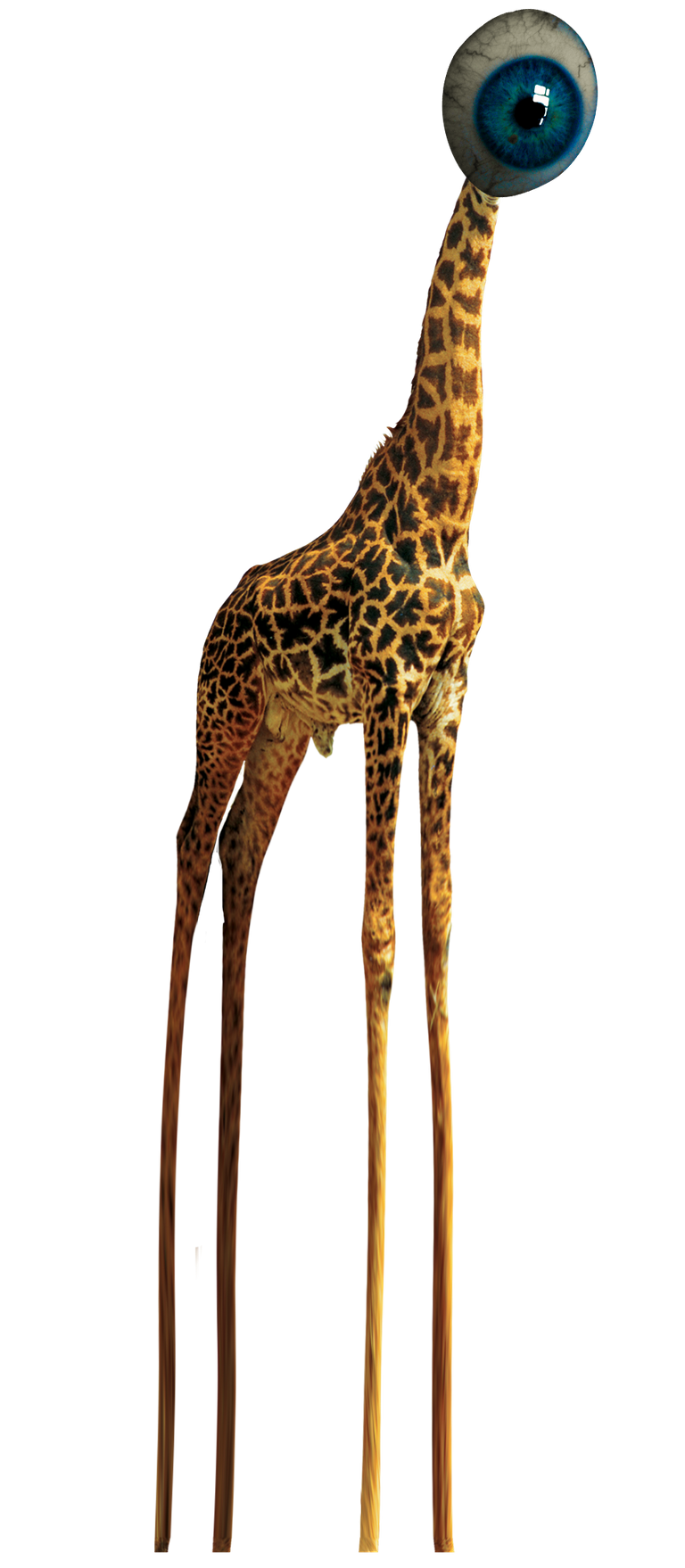 Created by me in Night Cafe using the image by @eve66 from LIL as a start:
Night Cafe Text Prompt:
"Full bodied panther on stilts".
Night Cafe Result: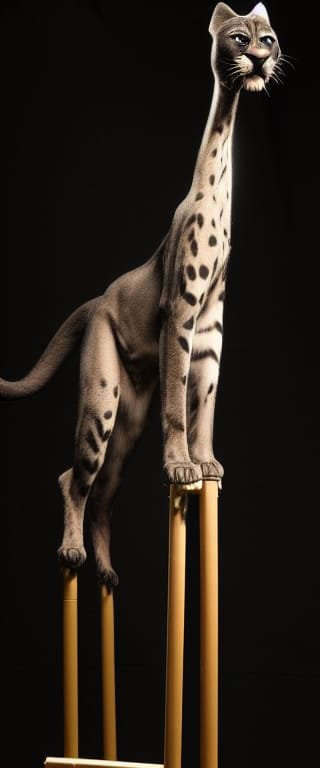 Deep Dream Generator Text Prompt:
"Beautiful flowers in purple".
Deep Dream Generator Results: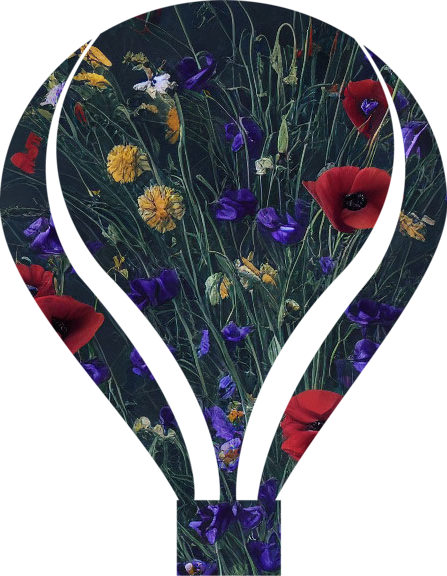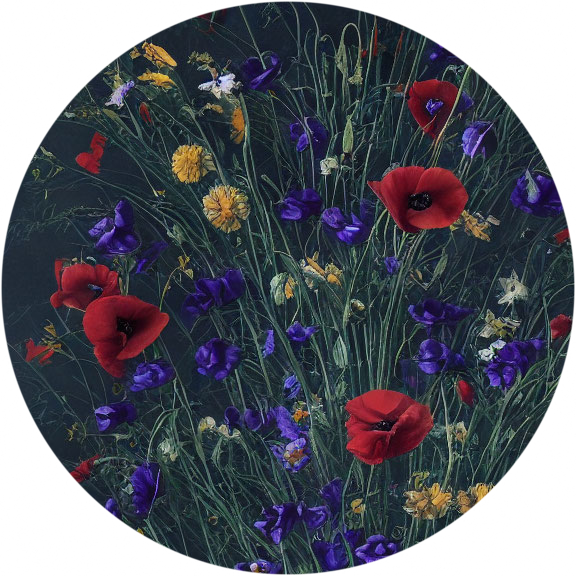 StarryAI Text Prompt:
"Colorful angel full body flying with white background".
StarryAI Result: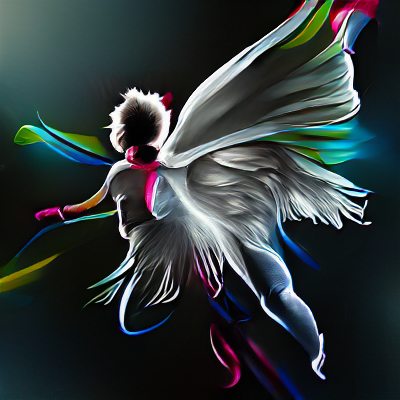 To create the final collage theme, I also utilized two images I like to have in my theme from the LIL. I then uploaded the contest photo and all images into Canva to blend together the images and take advantage of my Annual Pro Membership Subscription.

I appreciate your visit and hope you like my collage theme.

CONTEST RULES
IMPORTANT NOTICE:
It is imperative that you read the post LMAC School - Public Domain Picture sources (Free Materials for creating collages) by @quantumg, which discusses public domain issues. The post offers valuable information on images for commercial use. Links are included to sources that offer public domain images and other images that are free for commercial uses. Using public domain pictures and free pictures for commercial use are requirements for all collages that are submitted as entries in the LMAC contest and the LMAC Image Library (LIL).
| What is Let's Make a Collage? | It is a weekly photography and collage contest. |
| --- | --- |
| Who created the contest? | @shaka is the contest owner. |
| What type of contest is it? | This Contest utilizes a single photo provided by the contest owner as the basis for you to create your own photo collage by adding to the photo provided. |
| What are the rules? | 1. Use as your starting point for your collage the photography provided by the contest owner. It is located on the contest owner's post for free use without any copyright protection. |
| | 2. Entries are required to be posted to the LMAC community and must contain a link to the contest post. |
| | 3. Entries need to set the LMAC account (@lmac) as 20% beneficiary to be eligible for the dynamic component of the prize pool.; |
| | 4. Extra support with the LMAC trail to all collages where LIL assets have been included AND the respective LIL-contributors set as 2% beneficiaries; |
| | 5. By submitting your contribution you agree that your artwork remains public domain and that it can be copied, modified and distributed, even for commercial purposes, without requiring further permission. |
| | 6. Any graphical element that is added to the photography either needs to be your own original work (e.g. own artwork or photography) OR needs to derive from sites whitelisted by LMAC. |
| | 7. IMPORTANT: Indicate the source of all materials used in your accompanying post. Otherwise your entry can NOT be put up for the final vote. |
| | 8. All sort of editing, modification and/or manipulation is allowed as long as no copyright is affected. |
| What do you win? | Prizes listed on the contest owner's post. |

Thanks,
@justclickindiva
Happy rest of the week everyone with whatever your endeavors.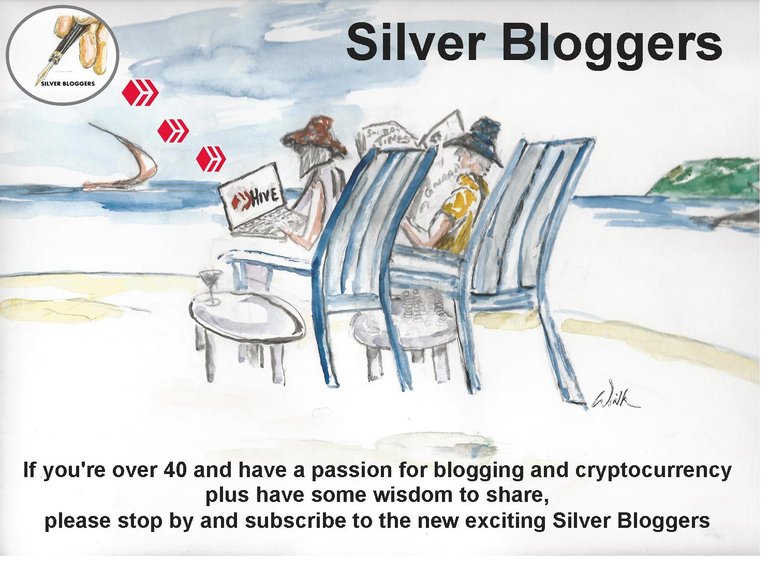 SOURCES:
a) JustClickindiva's Footer created in Canva utilizing its free background and images used with permission from discord admins.
b) Unless otherwise noted, all photos taken by me with my (i) Samsung Galaxy 10" Tablet, (ii) Samsung Phone, & (iii) FUJI FinePix S3380 - 14 Mega Pixels Digital Camera
c) Purple Butterfly part of purchased set of Spiritual Clip Art for my Personal Use
d) All Community logos, banners, page dividers used with permission of Discord Channel admins.
e) Ladies of Hive banner used with permission of and in accordance with the admin's guidelines.
f) Image created in Canva by @justclickindiva utilizing one of its free templates.

Your Personal Terminal Discord Invite


---
---