The East Bay Shipping Emporium | 5 Minute Freewrite: Day 1895 | Prompt: water front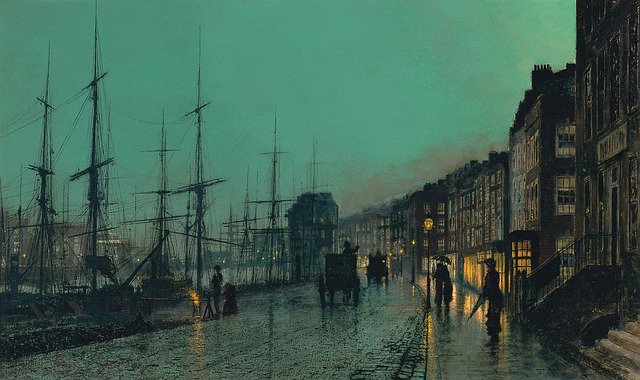 Source
The day began as an adventure. My employer, The East Bay Shipping Emporium, was about to embark on its most important mission yet: to connect with the eastern trade route in the year 1907 to deliver exotic goods from overseas. I made sure nothing would prevent me from reaching its shores.
Having never visited the west coast, I stood on the water front admiring the sites, together with the company's handsome ship about to make its maiden voyage. I smiled thinking about the eastern port and my mission. I had no idea what to expect.
A loud whistle blew, stirring me to the present. I hurried to the port office to check on some bills of lading. Stepping into the doorway, I bumped so hard into another customer that she fell from the waiting line.
I wanted to reach out and assist her, but my hands were full. I glanced at my transit papers. My orders were explicit. I couldn't miss the deadline.
Another gentleman assisted in her recovery while I issued my apologies. I remember noticing her neck was covered with several small, discolored lumps. I shrugged it off. Nothing was more important than my voyage.
I searched the boarding schedule. The word "CANCELLED" was written in large letters next to my company's vessel.
Frowning, I attempted to push aside other customers to reach the front desk.
There, I had no luck in discovering the reason for cancelling the vessel's scheduled trip.
A loud commotion on the dock caused a wild reaction from the shipping office customers. All rushed to the nearest exit.
Confused, I turned to investigate.
From the window, I noticed uniformed officers escorting individuals from the ships. Apparently, they weren't allowing anyone to board.
Someone shouted, "run if you want to live!"
Shocked, I turned to ask the office manager. Before I could utter a word, he shoved me out the door and followed, then locked it and disappeared down the wharf.
A bell tower rang five times. People scurried about, soon disappearing behind the dock.
Men in white coats with masks walked orderly in a line as though participating in an unannounced parade. However, the white masks, shaped like elongated bird beaks, weren't entertaining.
My heart beat faster as I noticed hand-written signs with a large letter "X" marked across the front.
On the opposite side, the words: Plague - Black Death stood out prominently.
Horrified, my thoughts spun wildly as I tried to remember reading about a strange, ravishing illness from abroad, causing excruciating death that was rapidly spreading to other countries.
There was no mistaking. The plague was here. In the very spot I was assigned to be in San Francisco.
Backing away and shaking my head violently, I dropped my packages, turned and ran as fast as I could in the opposite direction.
As I rounded the next corner headed away from the wharf, the aroma of rosemary and odor of hot tar filled my nostrils.
I panicked.
My thoughts whirled as I remembered the signs, the woman in the office, and reading about the herb and tar for sanitation purposes.
I kept running as fast as I could. I didn't want to die. In that moment, I realized my life was more important than opening up trade avenues for The East Bay Shipping Emporium.
The day ended as a nightmare.

My story is based on Day 1895: 5 Minute Freewrite: Friday - Prompt: water front

Thanks,
@justclickindiva
Happy rest of the week everyone with whatever your endeavors.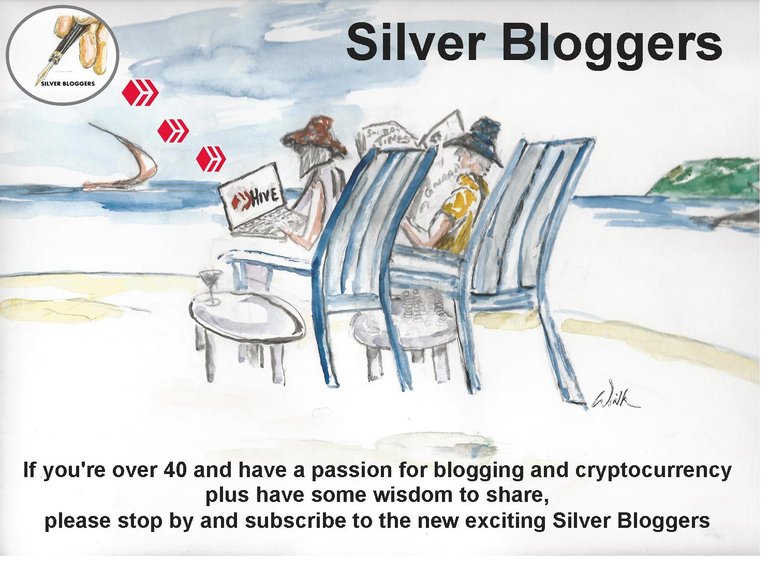 SOURCES:
a) JustClickindiva's Footer created in Canva utilizing its free background and images used with permission from discord admins.
b) Unless otherwise noted, all photos taken by me with my (i) Samsung Galaxy 10" Tablet, (ii) Samsung Phone, & (iii) FUJI FinePix S3380 - 14 Mega Pixels Digital Camera
c) Purple Butterfly part of purchased set of Spiritual Clip Art for my Personal Use
d) All Community logos, banners, page dividers used with permission of Discord Channel admins.
e) Ladies of Hive banner used with permission of and in accordance with the admin's guidelines;
f) Thumbnail ZAPFIC50 Image used with permission of owner;
g) Build-it A DIY and How-to tutorial platform on Hive banner used in accordance with the Community Admin's guidelines;
h) Sandwiteer of March 2021 Banner earned by me as winner of the March, 2021 B.I.S.S. Sandwich Contest.

Your Personal Terminal Discord Invite


---
---