A black Marriage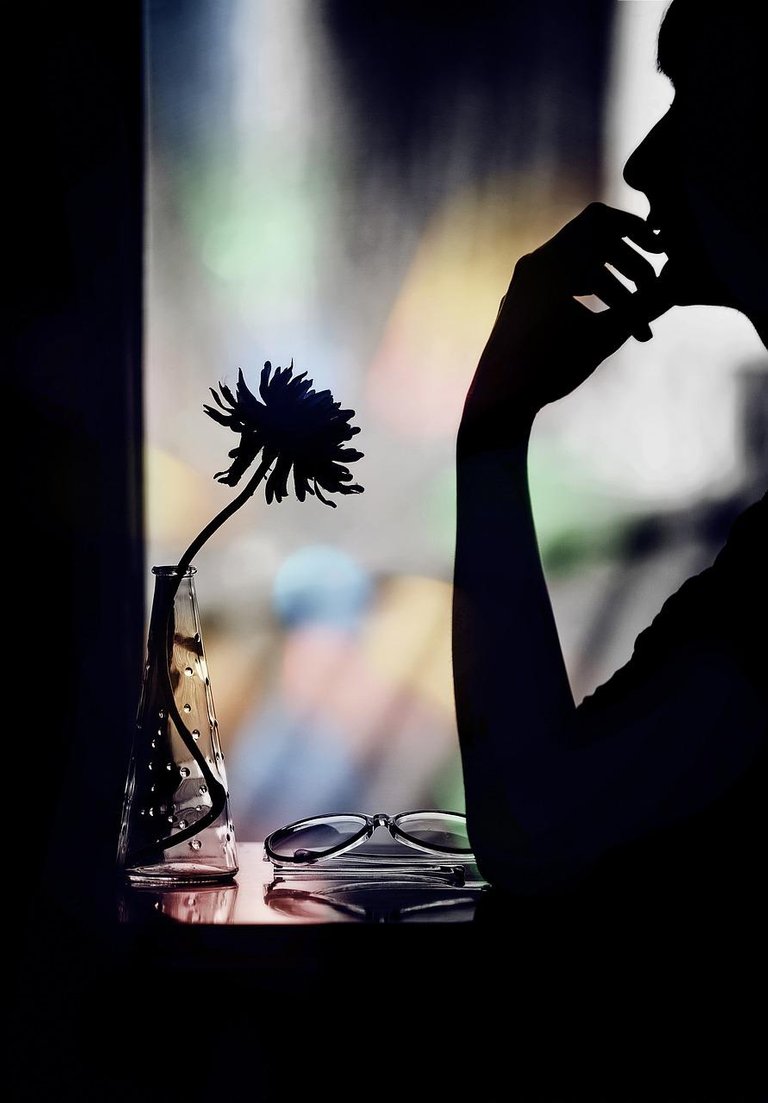 I know my mentality sucks, but I'm sticking to it. Call me dumb, proud, stupid, or crazy, I'm not going to change. I can't settle for less. Never. I can't get married to a man that earns less than me, let alone a broke man. Eww. Over my dead body.
My name is Cynthiana, I'm 41 years old and from a family of nine. Parents and seven siblings. I wasn't born into a rich home; we worked a lot before we ate. My dad married my mom when he was 26 years old. He wasn't ready for marriage, but one thing led to another. The village elders forced him to marry my mom. 6 months after getting married, they gave birth to me, the first child of the family. Things weren't easy from the beginning; we suffered a lot. I was 12 years old when my dad got diagnosed with pancreatic cancer.
At first, it started with back pain, then he started getting weaker every day. He was taken to the hospital and the doctor diagnosed him with pancreatic cancer. It was quite serious because his kidneys and liver were already ruptured.
Six months later, my dad passed on.
All the burden was on my mom. She struggled to do everything for my siblings and me. She did a lot of menial jobs; worked as a dishwasher, dry cleaner, house help, and caterer. My siblings had to drop out of school for me to complete my education.
It was then that I made two vows; to become successful no matter what it takes and not to get married to a broke man or a man that earned less than me, so my family and I won't suffer in the future. If my mom had gotten married to a rich man, we wouldn't have suffered. My siblings and I would've had a nice and memorable childhood. None of them would have to drop out of school.
12 years later, I completed my education and got a good job in one of the biggest hospitals in the country. I worked as a heart transplant surgeon. I was making an average of $3500 monthly. I remembered when I got my first salary. My mum and siblings were so happy. I bought new clothes and shoes for them. They started singing and dancing around me, my mom was so happy that she even cried. Of course, tears of joy.
I knew I was going to make it in life. Do you know why? Because I am a survivor. I am bent on making my family proud. Now, I can finally beat my chest and say I've made it. After six months, I bought a car, my first car ever. It was a Lexus ES350, I also moved into my house that month.
About a year later, I built a new house for my family. My mum had always wanted a big shop where she'd sell different things, so I built one for her and stocked it with different goods.
I gave my siblings capital to start up their businesses which they all did. I made everyone independent.
When I returned home after a break, my mum brought up the idea of having a family party. All of us gathered in the family house. My mom prepaid our favorite meal; jollof rice and meat. When we had all eaten to our satisfaction, my mom brought out a family picture which we took when my dad was still alive.
"I wish he was still alive," she said as tears rolled down her cheeks.
I moved close to her and hugged her "I'm sure he is happy for us wherever he is" I said. There was total silence, everyone had a gloomy face.
Janet, my immediate younger sister broke the silence "Frank proposed to me" she said
"Really, he did? When?" I said
"When, when, when" my mom added. "Last week" she responded
I had to leave immediately because I suddenly felt dizzy. I hugged everyone and left.
When I got home, something my mom said got me thinking all night. "I can't wait to carry all your kids in my arms"
Her words kept echoing in my mind. Me? Kids? It is not like I have no intention of having kids or getting married, it was hard finding the right person.
Looking back at my past and what I have achieved today, do you expect me to get married to a man below my standards?
No! Absolutely not. I wanted a wealthy man with big Cars, lands, and huge mansions.
Daniel, my coworker, was the last guy that proposed to me. But I turned him down. Why would I get married to a man that has only one car? He is not my type.
I thought I was going to remain unmarried forever, not until I met kelvin. We met on a blind date.
I remember the first time we met. I was 31 then. He wore a blue suit and black shoes. He looked expensive. I loved it. "Sorry, I'm late. You're Cynthiana?" he said
"It's okay," I responded. We started talking and I got to know how wealthy he was.
He owns an estate, a lot of cars and big houses. His dad owns three petrol stations across the country. "3 petrol stations" I screamed.
"Well, four. The last one is still under construction". You should have seen the excitement on my face when he said this.
After a few days, Kelvin asked me out and we started dating. I had never seen a man so caring, adventurous, determined, and loving. He was ready to spend his last dime on me. Everything was going nice and smooth and after six months, he proposed and I said yes. I was the happiest woman on earth. The idea of starting a family with Kelvin was so exciting. Little did I know my world was about to crumble.
The wedding came and of course, it passed. Even after several weeks, it was still the talk of the town.
But it was only after I moved in with Kelvin that I discovered something very strange about him. Yes, when we met, he told me was a virgin and he advised that we keep ourselves till our wedding night. Wow! Perfect man, right?
Well, on the wedding night, he jumped right on the bed and snored so hard. It was so loud that I thought he would snore out his lungs. Well, maybe he is just tired, let me give it some time, I thought to myself.
Then days turned into weeks, weeks into months and we were yet to consummate our marriage.
He would always tell me how he loved me and how he just wanted to take his time. I fell for these lies at first and then, later it made no sense. Not a single sense.
Just like that, 3 years passed.
Everyone was envious of my marriage. Within this time, my husband already bought me 10 cars. For crying out loud, I wanted a child! I wanted to raise a child!
I was dying. I was dying inside but no one saw it.
I started getting calls from my mum and in-law. They started pressuring me to give Kelvin a child. But how do I tell anyone that I have never seen what my husband looks like without clothes?
Well, another 3 years passed. I don't even know how I survived. Maybe I trusted him so blindly. I readily believed whatever he told me. It was always from one excuse to another. In case you are curious, I will tell you a bit about these excuses. Well, he gave a lot of "I am busy" excuses. Also, for a year, he said he was going through a lot at work and he didn't want anything intimate. He also used religion as an excuse. He was always fasting for different reasons and as a good wife, I couldn't break his fast with my ungodly desires.
Well, ten years eventually passed and that was when I lost my cool. Sometimes I am forced to believe that I was out of my mind and I only regained my senses when I turned 40.
Well, that fateful morning, I am not sure what came over me. I just couldn't take it anymore. So I started breaking everything in the house; The TV, the mirror, the cars, etc.
Then I went to his wardrobe and I brought all his clothes down. I was actually going to burn them before I sighted a bag. I dashed towards it, opened it, and angrily emptied the content. Then a piece of paper fell out of the bag. I saw the name of a hospital written boldly on it. So I knew it was a test result.
I didn't even try to think. My head was blank. I reached for the paper with trembling hands and I slowly opened it.
I passed out when I saw what it contained. The result showed that my beloved husband had a vasectomy done 5 years before I even met him. This man couldn't give me kids! This man couldn't give me my babies. Oh, my babies! Kelvin deceived me. I was enraged.
Just then, I heard the horn of his car. He was back from work. I rushed down the stairs and threw the papers at him.
"Liar! Liar!" That's all I said. I think I said it a hundred times.
I was about to run into the room to get all my things and leave his mansion when I suddenly heard his voice;
"How do you think I got all this money? I give you everything you want! How do you think I made all this money? I sold my male organ to the devil"
I sank to the ground immediately. My heart hurt so badly as if someone put a million daggers through it. But Kelvin didn't care. He ran to me and with a scary voice he said;
You have to stay with me forever. There is nowhere you can run to.
Then I saw a tear trickling down his eyes and he went into his room, laughing wickedly.
Ever since that day, my husband and I have become strangers. We barely talk. I don't even look him in the eyes.
Every month, he changes my cars. He buys so many designer bags and clothes for me. What a vanity! Everyone envies me, if only they knew. Yes, no kids for me.
Hahaha! What a life! Well, I guess I got myself into these because of my desires.
I am not sure what to think about this marriage. In fact, nothing comes to mind. It's just black.
---
---