Amazing Reasons Why I Prefer Ebooks To Printed Books
Hello everyone in the wonderful hive blockchain. I hope you're all doing well and enjoying the weather wherever you are. Welcome to my blog.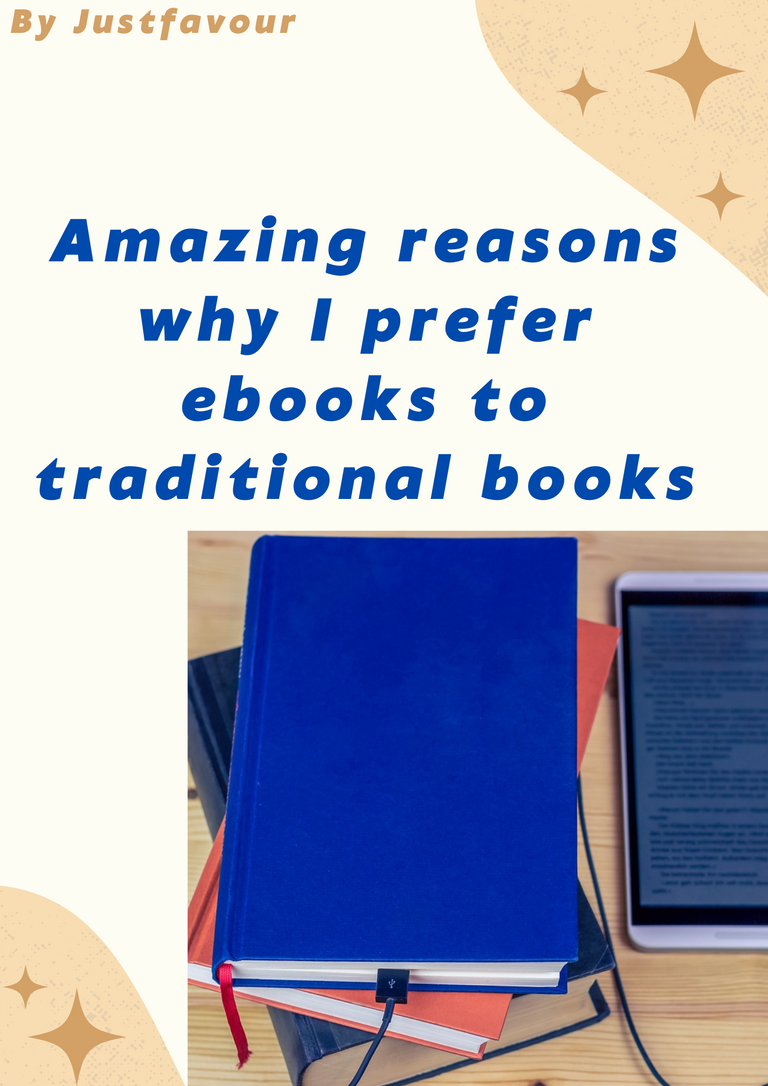 Image designed by me using Canva
The hive learners' community has presented us with another amazing topic and I'm glad to be participating in it.
Reading is very important. We learn things by reading books. Reading is not only limited to students, it is for everyone. God are those days when ebooks never existed. Those days when you'll have to pack your traditional/printed books in your bag and carry them around. Today, you can pack a whole library in your pocket (on your cellphone or laptop).
Growing up, I was the type of student that lived and enjoyed reading. My mom loved reading novels, she has read uncountable novels. She used to tell me how she enjoyed reading James Hadley Chase's books. She passed on the tradition to me and I fell in love with it.
I'm the kind of student that can stay up all night reading. I find it a little bit difficult to pass exams without reading. So right from when I was in high school, I always made sure I covered the syllabus before the end of the academic session. That way, I'll always be a step ahead.
Throughout my days in high school, I read traditional books. Although I read PDF's sometimes, most of the books (about 95%) of the books I read were traditional/printed books.
I didn't know much about ebooks, until I got to the university. Unlike high school, lecturers don't write on the board (most of them don't) and most of them don't even cover the syllabus, so it is up to students to buy materials, read PDF's and pass the exams.
Although it was really difficult to get used to ebooks, as time went on, I discovered I had no choice but to manage.
The world today is loaded with ebooks. A large percentage of people prefer ebooks. Even with this, traditional books have not been totally eradicated. Some people still prefer traditional/printed books to ebooks.
Which do you prefer? Ebooks or traditional books
Both are quite useful. They both have their advantages and disadvantages. But it all comes down to the individual to decide which suits them most.
I prefer Ebooks to traditional/printed books due to the following reasons.
Ebooks are easy to carry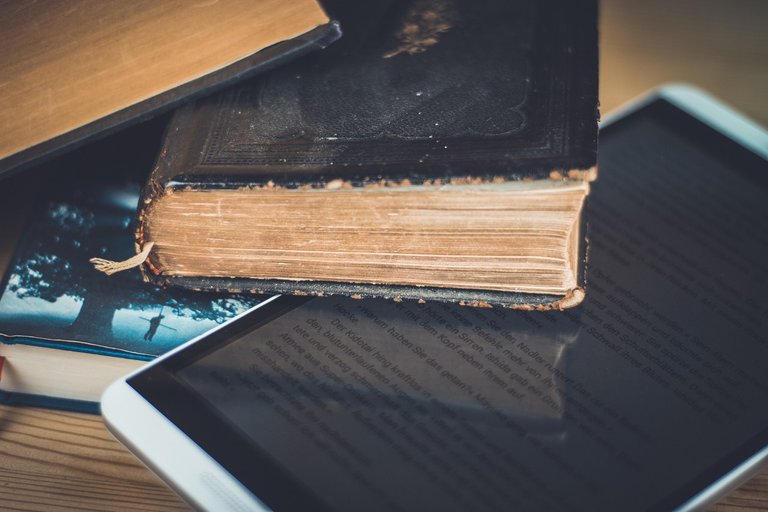 Source
One of the main reasons why people prefer ebooks is because of the portability. Some traditional books are so big that just two of them could contain my bag. Unlike these books, ebooks are very easy to carry. You can carry more than 10 books in your bucket.
Readily Available
During my high school days, my online friend told me about a novel she read years ago. She explained it so well that I wanted to read it myself. I told my mom about the novel and she promised to help me get it the next day. Sadly, she came back with an empty hard copy saying she couldn't find the novel.
The next day, I went out by myself, to search for the novel, but I couldn't find it. I had to wait for months before I could get the book. My mom travelled to Lagos state to visit her grandmother, so she bought it there.
I didn't know much about Ebooks and I didn't have a phone. If I had a phone then, I could've easily downloaded it on book apps online.
Less expensive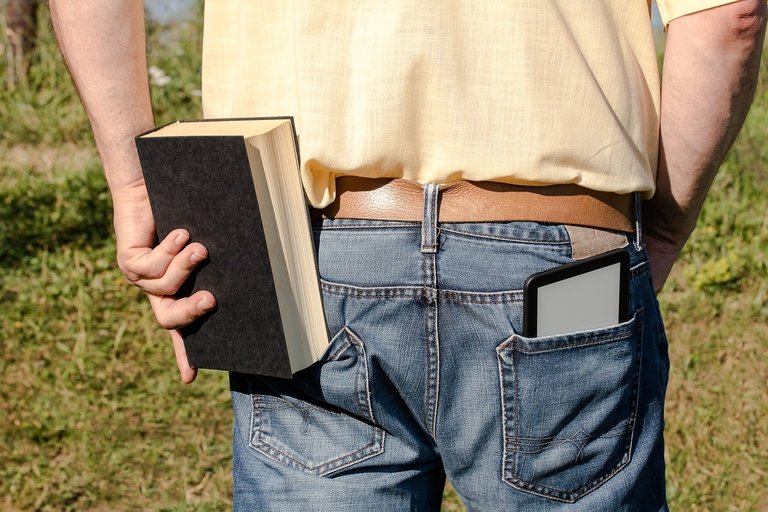 Source
If all my school books were traditional books, I'd have spent all my money, including my house rent and savings on them. Instead of spending a lot of money on traditional books, it is less expensive and easier to download them.
You can easily share them
Instead of going through the stress of sharing books physically, ebooks have made it easier to share books with friends and family without any stress.
Let's use a university setting as an example. A lecturer tells his 305 students to read a novel. A 1000 word novel. And just 10 out of the 305 students have the printed copy of that book. Don't you think sharing that printed book with the rest will be time-wasting and stressful?
However if it was an ebook (an online copy). It'd be easier and faster to create a group and send the book so everyone would get it.
I find it naturally easy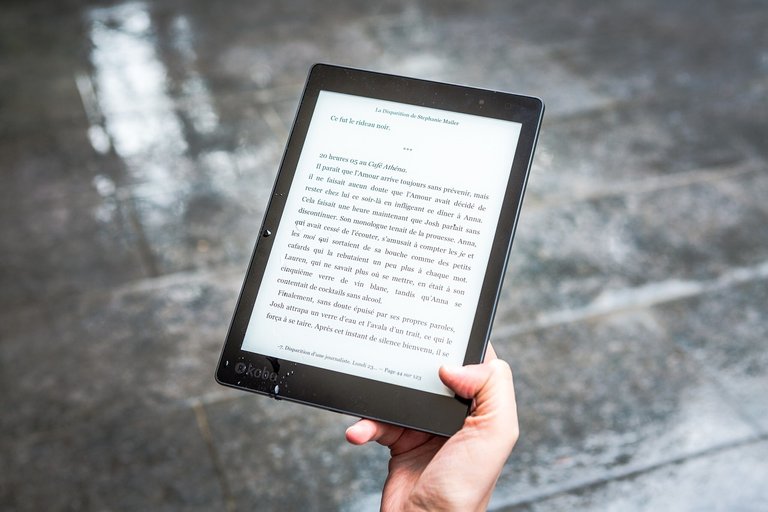 Source
Flickering through pages and staring at traditional books is stressful for me. I find reading online/ebooks easier and stress free. It is easy to navigate through pages.
In conclusion,
As I've said earlier, ebooks and traditional books both serve their purpose. They both have their pros and cons. It is up to students/individuals to pick which suits them the most. A lot of my friends and schoolmates complain about how they find reading PDF's difficult. Some of them even transfer them into papers before reading.
---
---