Beautiful News : I Finaly Harvested My Palm Kernels! Take A New Look At Them

Hello everyone in the wonderful homesteading community. I hope you're all doing well and enjoying the weather wherever you are. I'm thankful to the homesteading community for giving us the opportunity to share our experiences and also learn from others.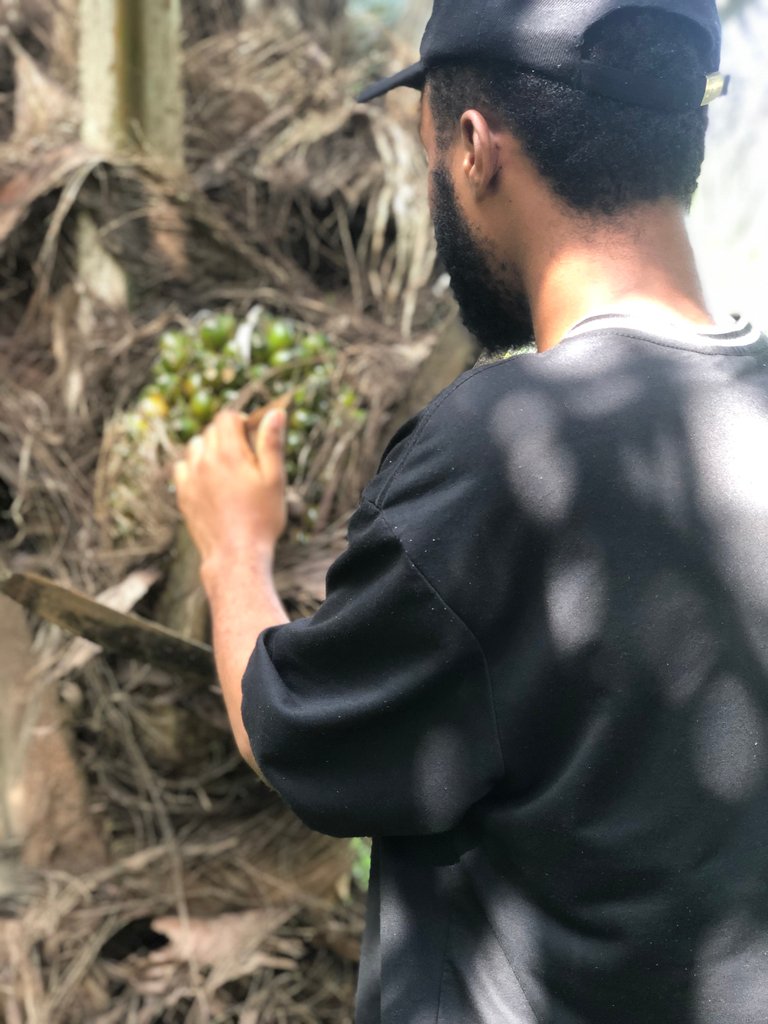 A few days ago, I shared an article in this community where I talked about my palm kernel fruit and how they were ready to get harvested.
Here's a screenshot of the article I posted
If you wish to read you can find the article here.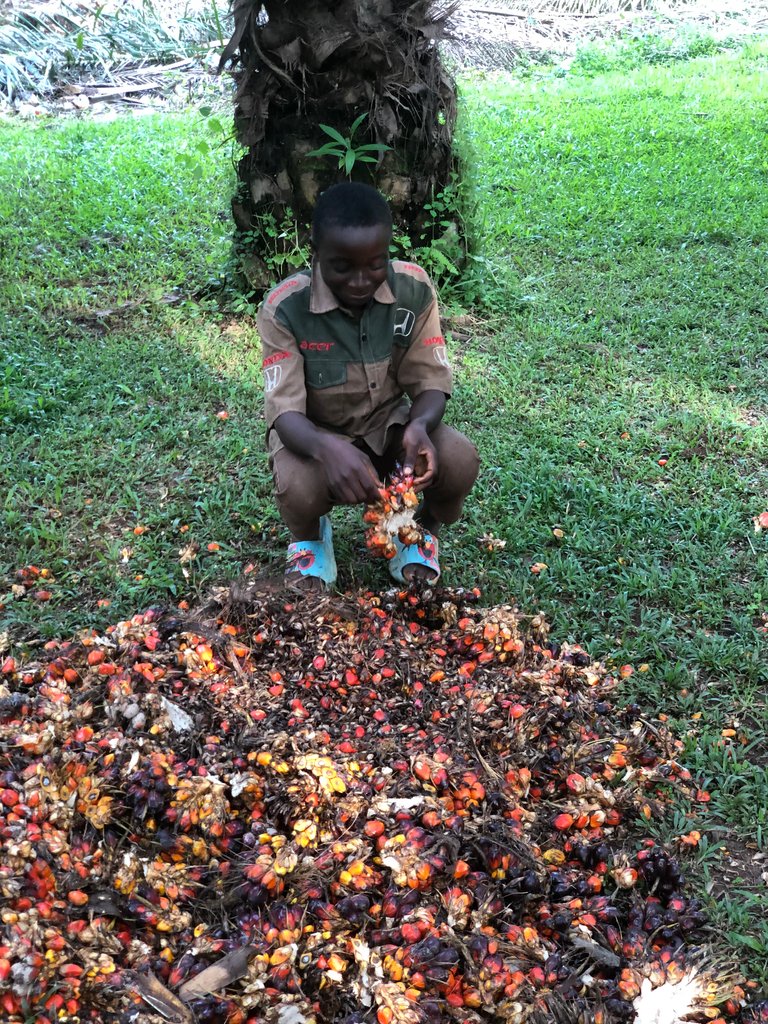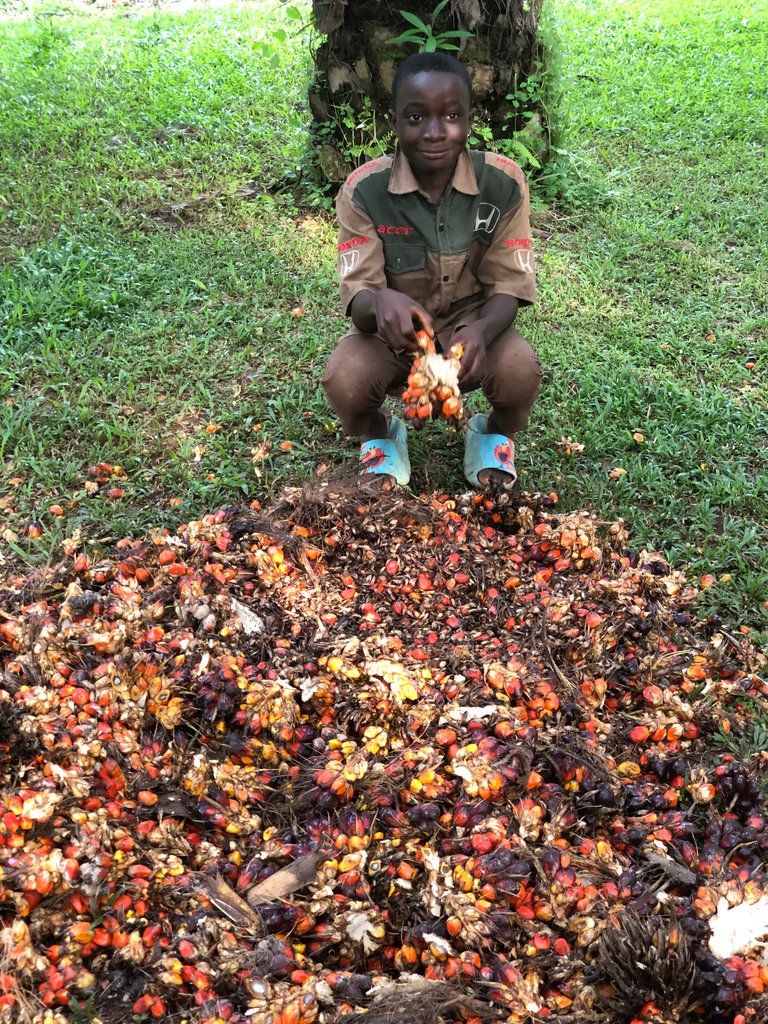 Palm kernel is a very rewarding crop that is grown by many farmers in Nigeria. The palm kernel has a lot of benefits; the leaves can be used to make local brooms, and the palm kernel fruit can also be used to make palm oil. A lot of industries used the palm kernel fruit in making soap. The nuts inside the palm kernel fruit can also be used to feed our animals (even some people eat them, although I don't think it has any nutritional benefits). Palm kernel chaff is also useful, some sellers even sell them in large quantities in markets.
Palm kernel farming is no longer a thing done by local farmers, today it has turned into a lucrative and rewarding business.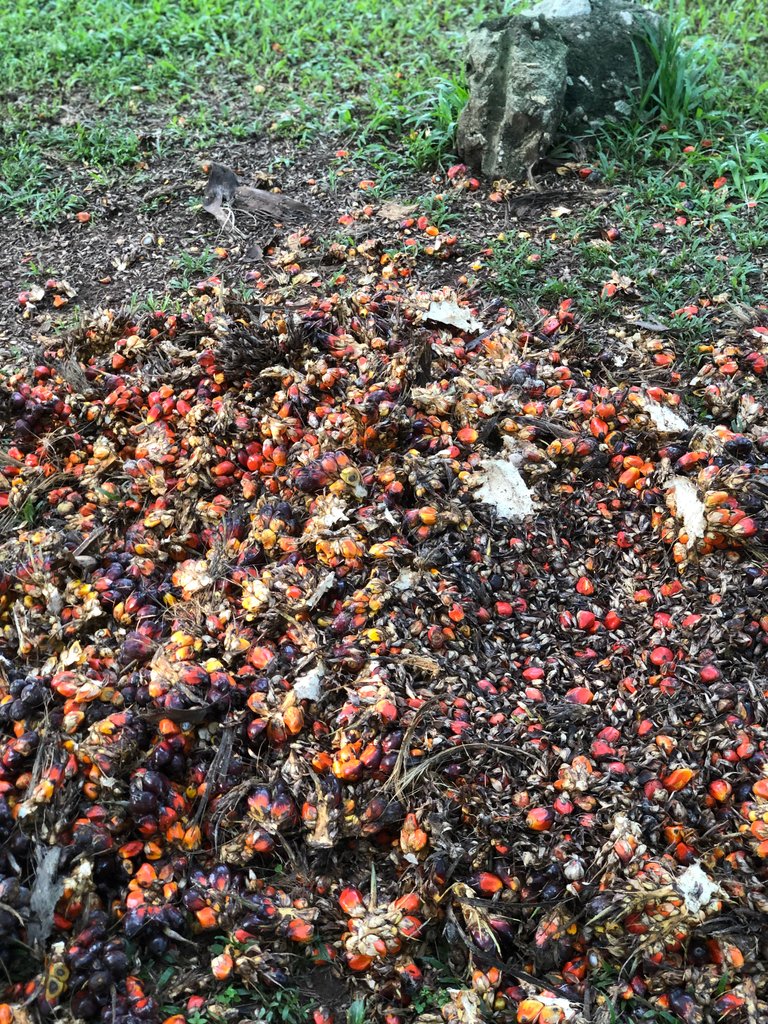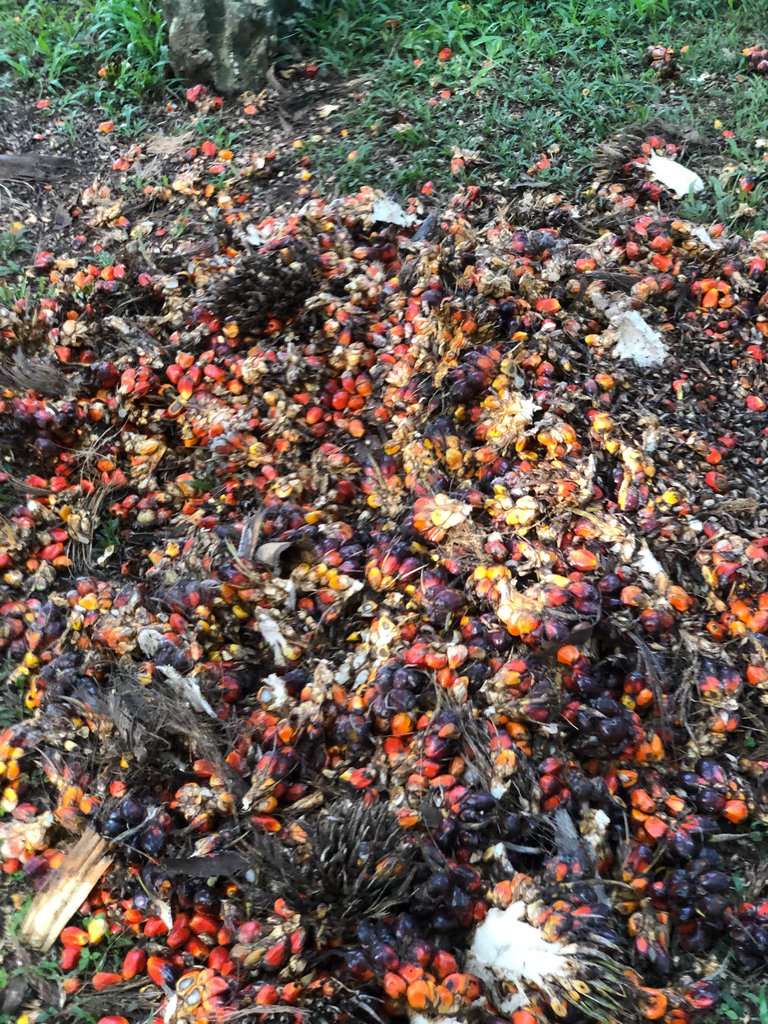 Here in Nigeria, there is inflation in the price of things, and palm oil is not left out (even though it is produced in the country). The price of palm oil keeps increasing day by day, but as a homesteader, I'm not affected by this because I produce my own palm oil.
As I said in my last article about palm kernels, to know if your palm kernel fruit is ripe, the color turns red and a few fruits start dropping. To avoid a low yield, you must harvest your palm kernels at the right time, and that is exactly what I did.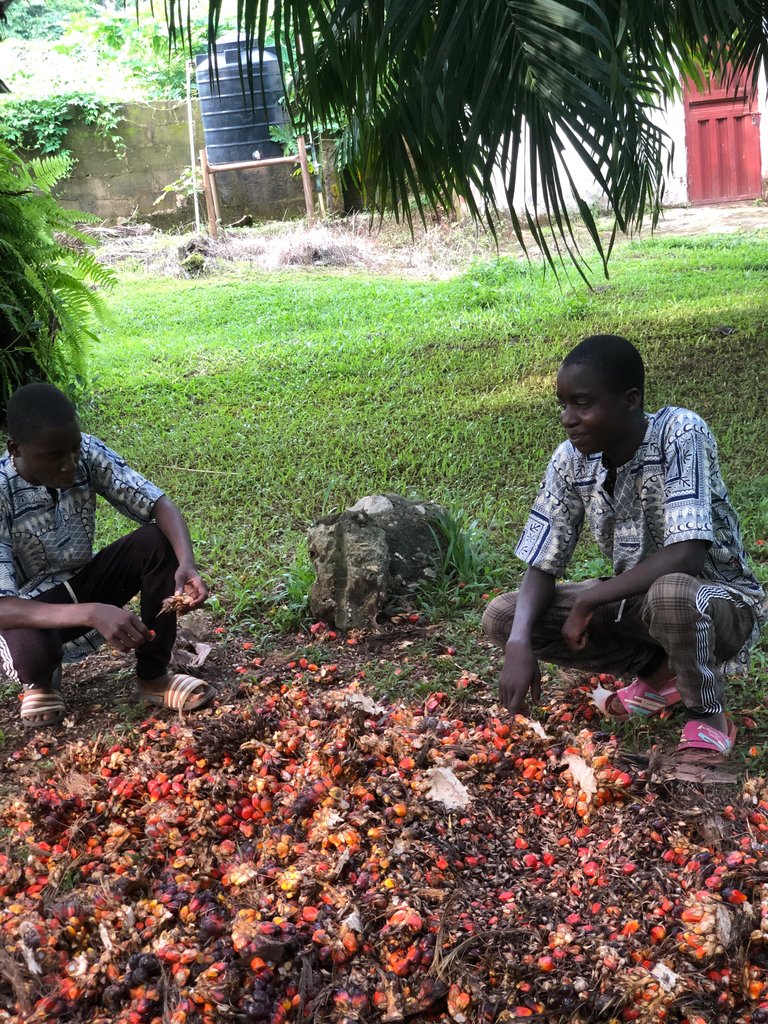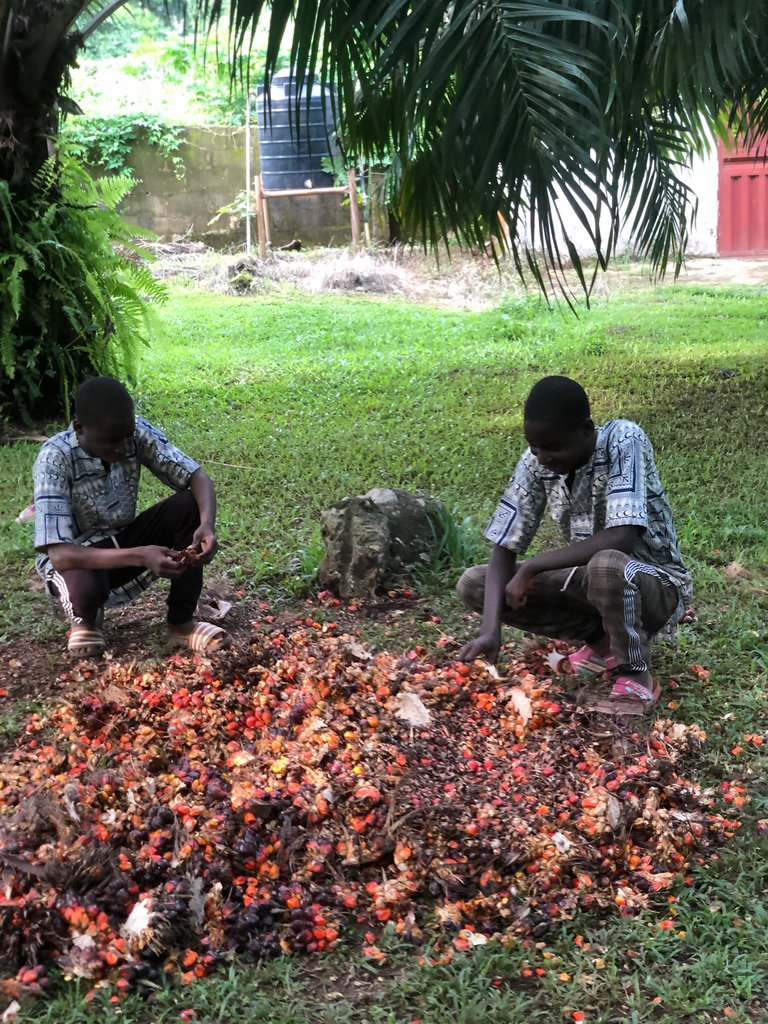 After a few days of waiting, my cousins and I harvested my palm kernels this morning. Although it was not as much as my last harvest, I can still use them to make enough palm oil.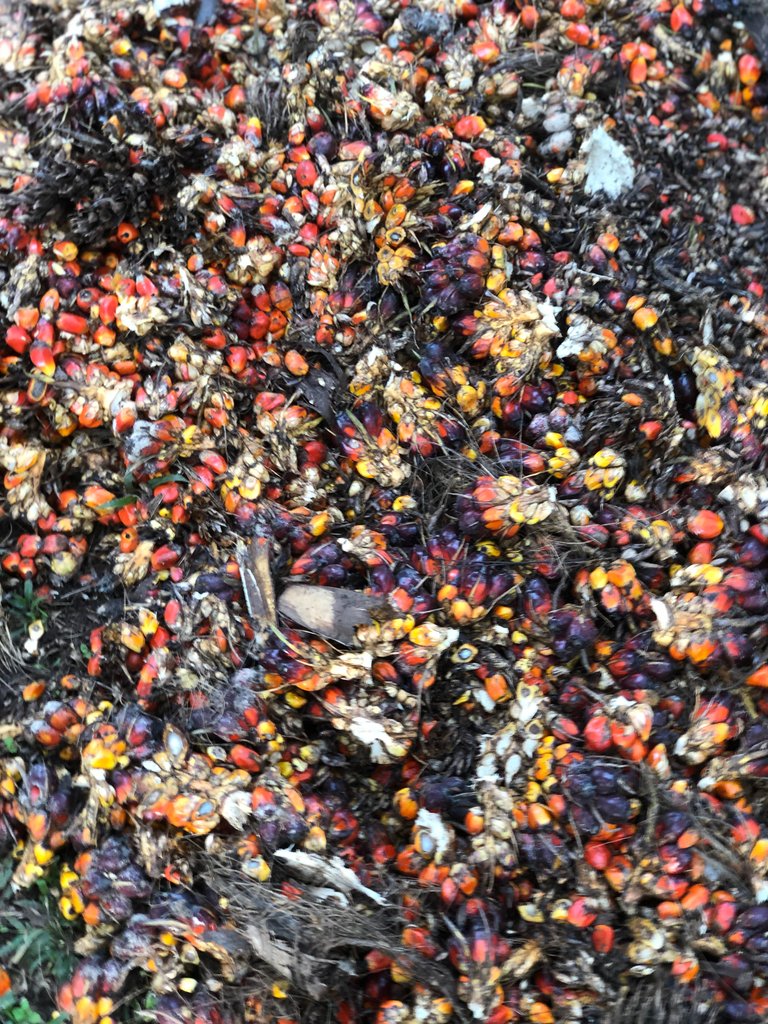 How has palm kernel farming helped me
As I said earlier, the price of goods; especially farm products, keeps skyrocketing every day, but as a homesteader who grows palm kernels, my family is not affected by the inflation because we produce the palm oil ourselves.
Did you know palm oil is one of the best oils used for cooking? It is used to cook most African dishes; especially soups. Palm oil is also used to make products like liquid soap, bar soap, lipstick, shampoo, hair creams, etc.
All Images In This Article Are Mine.
---
---