Book Review: How Many Miles To Babylon By Paula Fox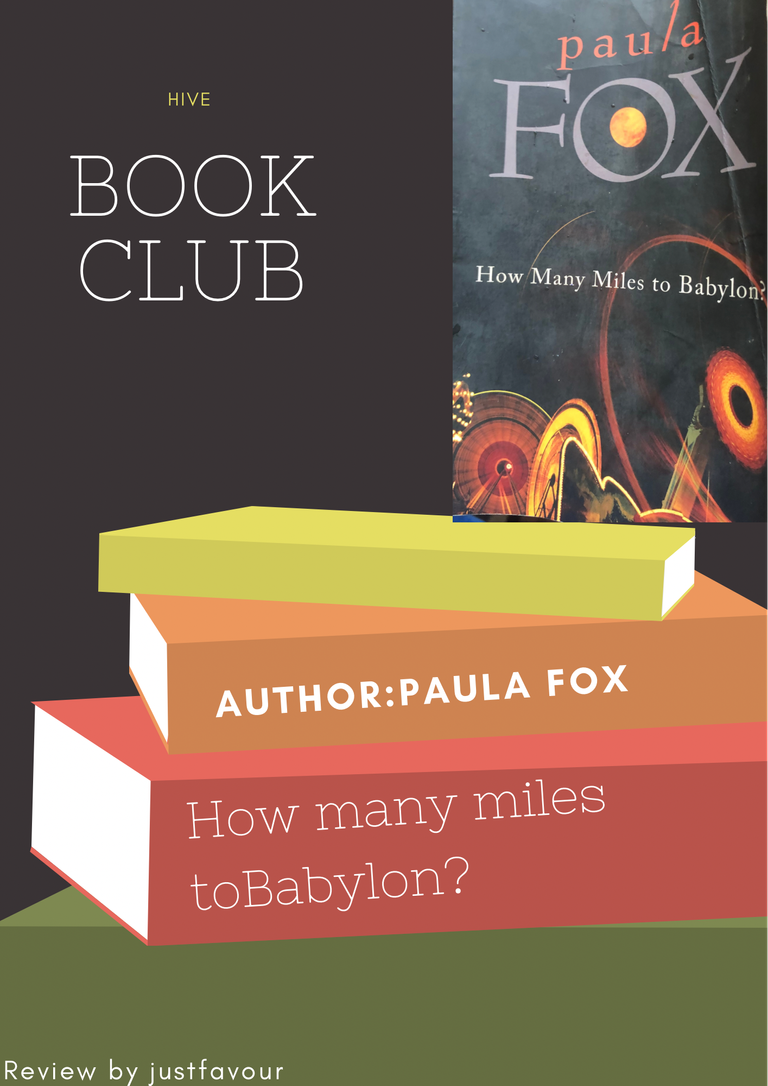 Image designed by me on Canva.
There's something magical, special, and amazing about reading a book on a blessed Saturday, after spending hours working(chores.) It is an adventure into a world where you feel alone, yet trapped. There's an amazing feeling of satisfaction mixed with tranquility that comes with immersing yourself in a book on a Saturday morning or afternoon. In my opinion, as a book lover, there's no feeling that matches reading a book on a Saturday especially when it's done outside- on a green field. As a book lover, how else would you rather escape from the stresses of the week than letting your imagination soar by reading an amazing book?
Yesterday, after stressing myself doing house chores, I was feeling a bit bored so I decided to ransack my mom's library. "Flicking through these books wouldn't be a bad idea" I thought to myself. My mom's library, although scattered (because I scattered it the last time I was looking for a book and I've been so lazy to arrange the books the way they were), is a collection filled with treasures. Golden treasures. At the sight of the books, my hands started itching. My heart doubled up its speed and my eyes widened. Deep down, I knew a book was waiting to be discovered.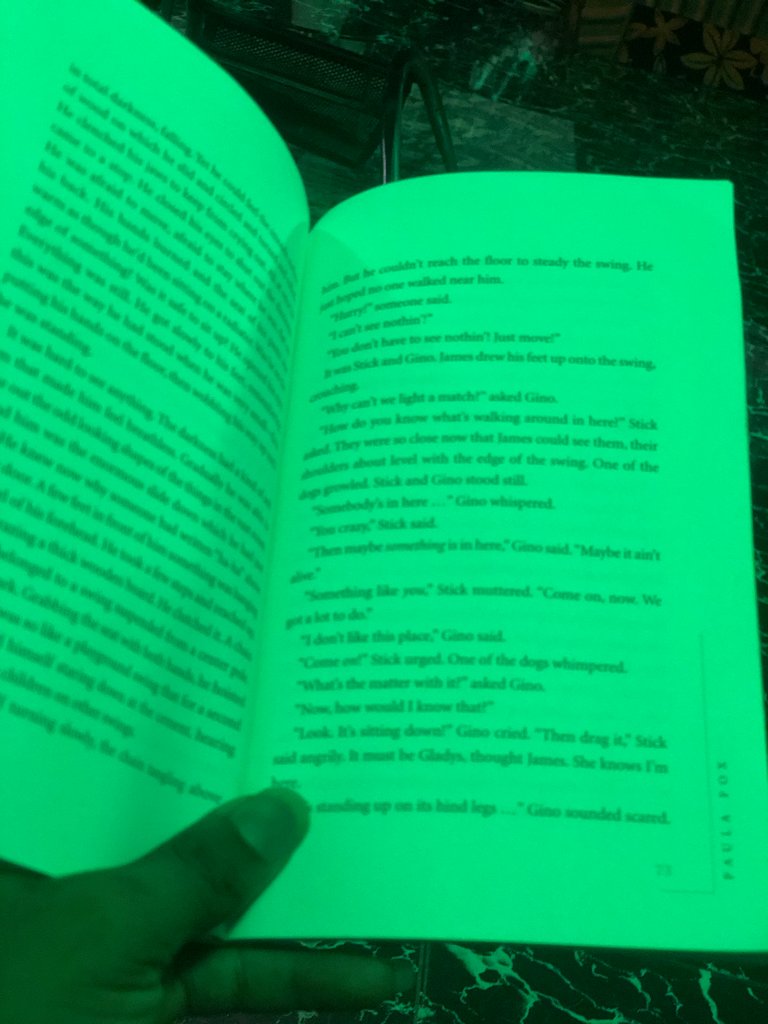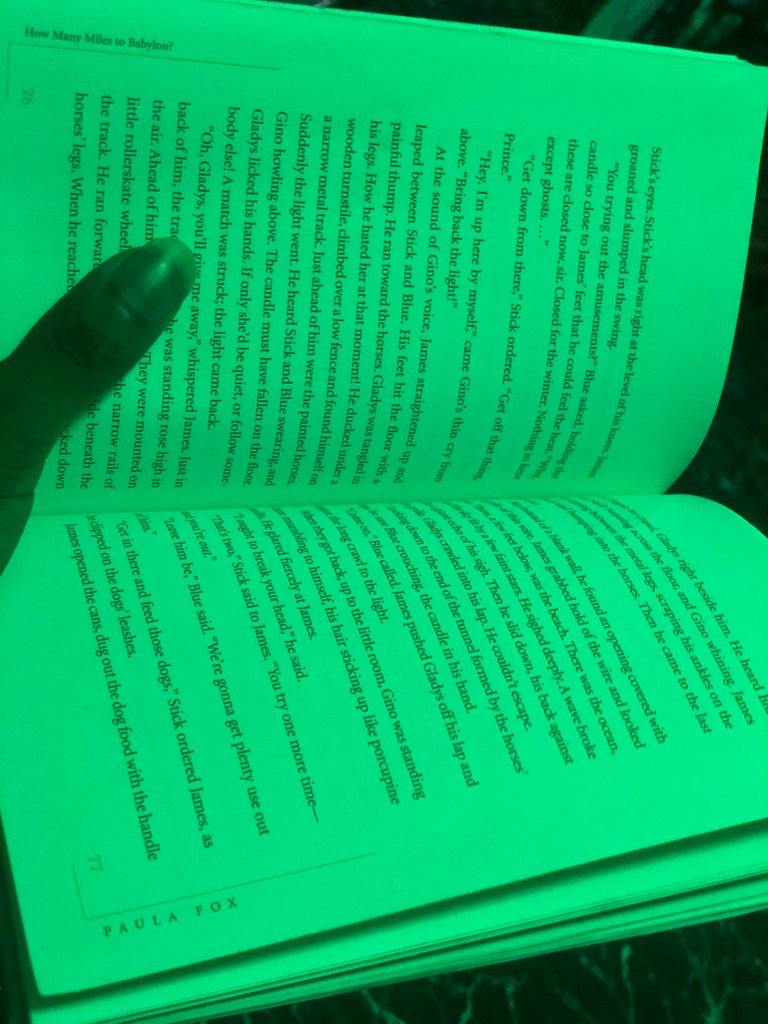 Suddenly, my eyes caught a golden treasure. It seems fate planned to cross our paths. Immediately I sighted the book, it seemed as if all the other books disappeared. I found a golden treasure indeed. The cover glistened and for a second I heard it whisper "Pick me up" and so I did. "How Many Miles to Babylon" by Paula Fox. The cover page was slightly dusty, but that didn't dissuade me. I picked up a handkerchief and wiped the dust off. I jumped on my couch, and luckily I landed in a cozy and comfortable spot. I prepared myself to embark on an amazing journey through the pages of How Many Miles to Babylon by Paula Fox. It's amazing, surprising and fascinating how a book can transport us into another world. Immediately I opened the first page, I found myself in a different world. Trust me, I was not dreaming. The book took me to a place where I had never been. It was nice, really nice.
How Many Miles to Babylon was written and published by Paula Fox in 1967. After reading the book, I looked it up on the internet and found out that there are two books with this title, written by two different authors. The other one was written by an Irish writer, Jennifer Johnson, and was published in 1974.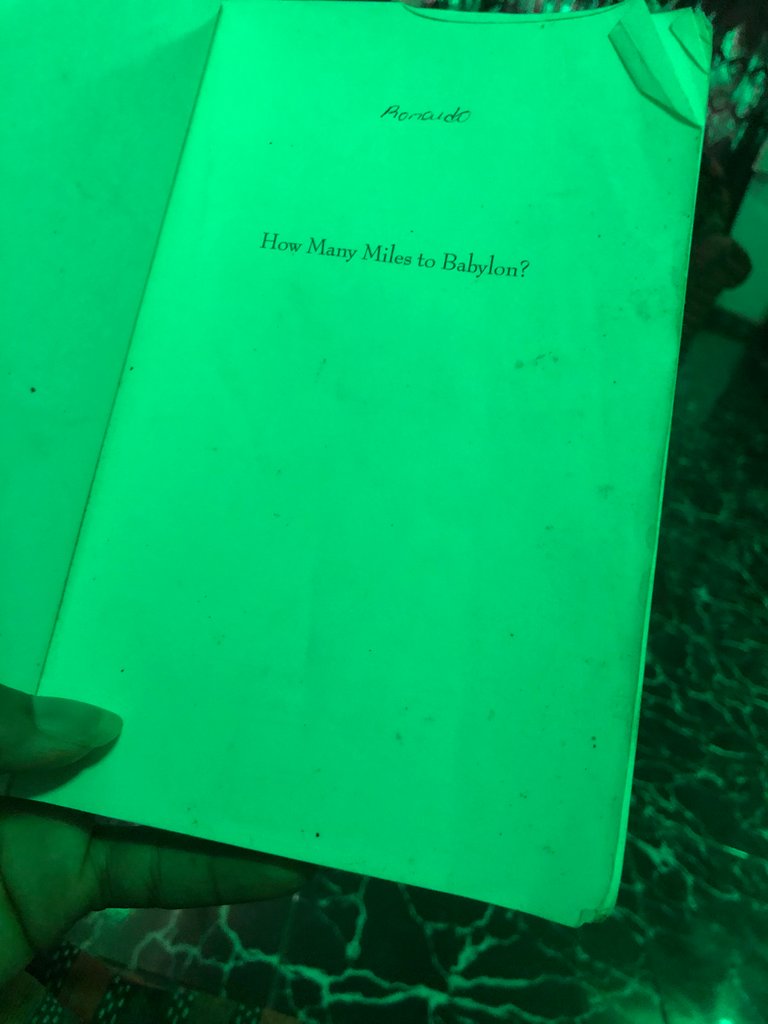 How Many Miles to Babylon Explores themes of Imagination, fantasy, exploration, boyhood and memory, expertly crafted by the talented author, Paula Fox. The book revolves around James, a ten-year-old boy who has a wide range of imagination. He lives in the fantasy that he is a wealthy African prince in hiding guarded by his three aunts. While his mother is in Africa paving the way for him, and telling people about how great of a prince he is, so that other prices can one day come out in their shining robes and live like princes, again. In reality, James is a ten-year-old boy whose mother has been bedridden for years and whose father left without a trace. He lives with his three great aunts.
As the plot opens, readers are introduced to Jaes, a ten-year-old boy who would do anything to quit school. James lives with his three aunts, who unlike him, want him to go to school. After several minutes, James manages to get up from his bed and walk sluggishly to school. He finally reaches the school door and stops at the entrance hoping that no one has recognized him yet, he would still have to go back to the old house; a place where he goes to get out of school. It was too late.
School is James' prison. He does not like it there and would always sleep. James seizes an opportunity to run out of school. He escapes to the old house as he has done many times before. On getting to the old house, he is discovered by Gino, Blue and Stick; street boys not much older than James. These boys are tough kids who steal dogs for a living. Seeing that James is an innocent-looking boy, they force him into the dog business.
James' first mission is to steal a dog named Gladys. He carries out the operation successfully. One might think he was a pro before he joined the gang. However, he feels bad when he finds out what the boys were going to do with Gladys. After the mission, the boys take James to their shed and prevent him from going home. He waits for them to fall asleep before sneaking out of the shed with Gladys. He returns Gladys to his owner and finds his way home. He returns back to his aunts' house and finds his sick mother sitting on his bed. "Hello, Jimmy," she said.
On a scale of 1 to 10, I give this book a solid 7. The character development is amazing. The plot kept me glued from the beginning to end. I recommend this book to every book lover.
Note: ALL IMAGES IN THIS POST ARE MINE OTHERWISE STATED.
Thanks for reading.
---
---