A Silly Goose Time In Suriname 🤪 Childish Humor To Survive The Day 🤡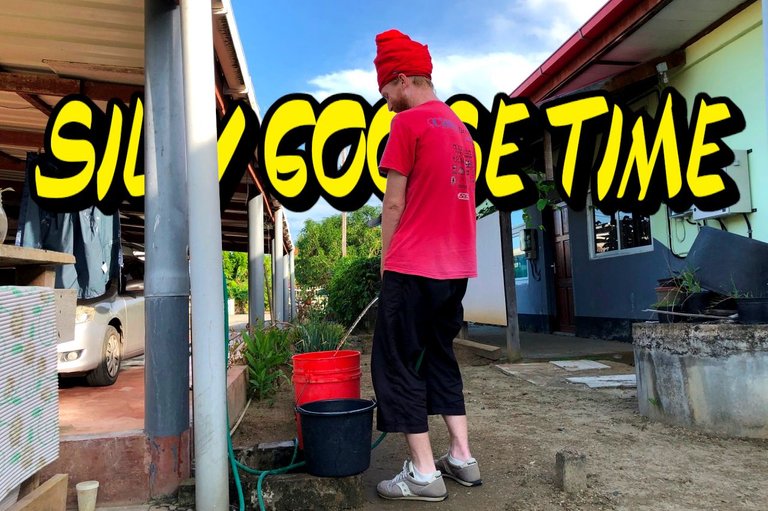 Sometimes I have to be a clown to keep my family in good spirits, so while fetching water today I took the opportunity to solicit a cheap childish laugh from my wife.
Hard Times 🤔 Cheap Entertainment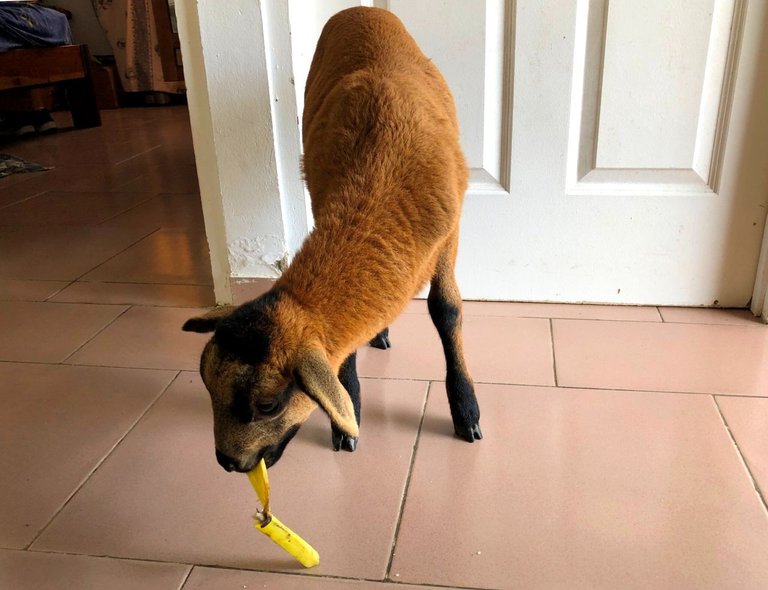 Limited access to funds, overpriced and limited fruits and vegetables, intermittent water, and now recently a propane drought, are all facts of life in Suriname my family and I deal with each day as we simply try to stay sane in a country we long to leave.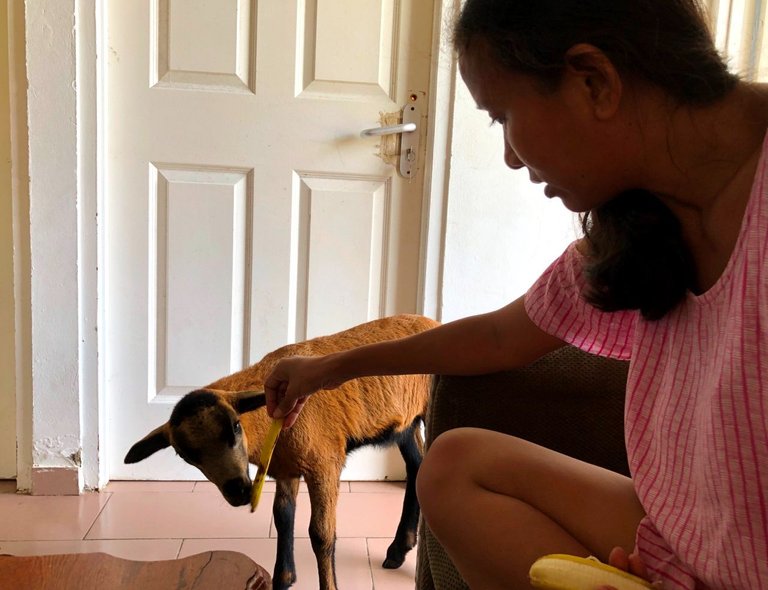 These various hardhips lead to a lot of boredom, and now one of the most exciting things each day is feeding banana skins to Harry the lamb. I was never into sheep for any reason, but this particular little guy is very intelligent, gentle, and inquisitvie.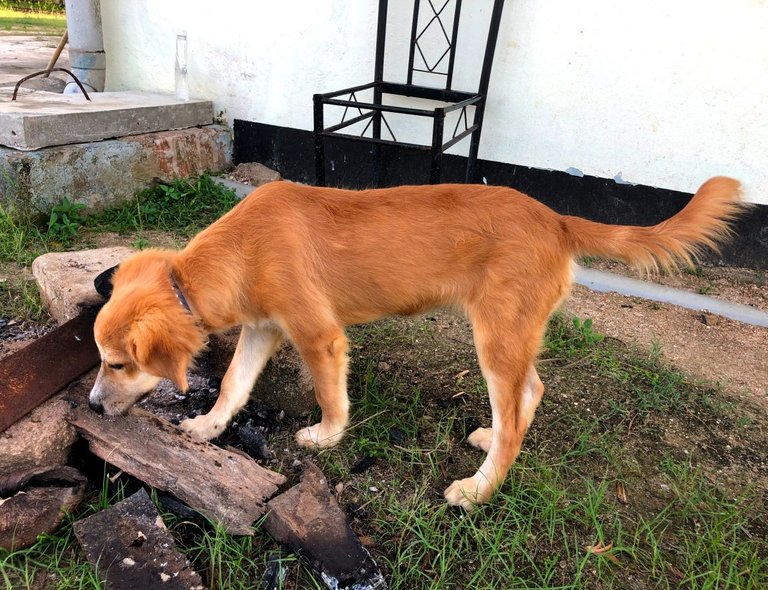 Some distant neighbors also have a new puppy, and it comes over each day to chase Harry around and claim new territory. Today it was interested in our new cooking area and all the new smells it provided. Harry is still the only animal allowed inside our house because he has earned his all-access VIP pass, which entitles him to one half of a cashew each day.
Bucket Runs 🏃‍♂️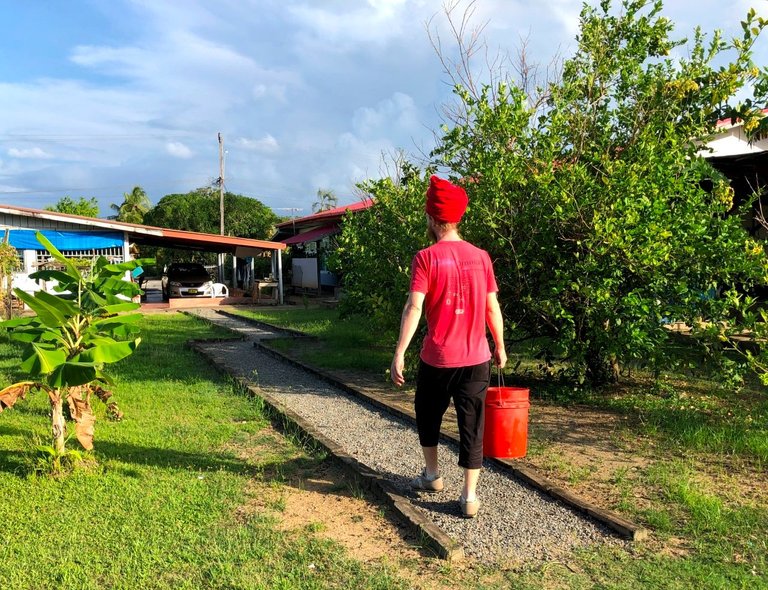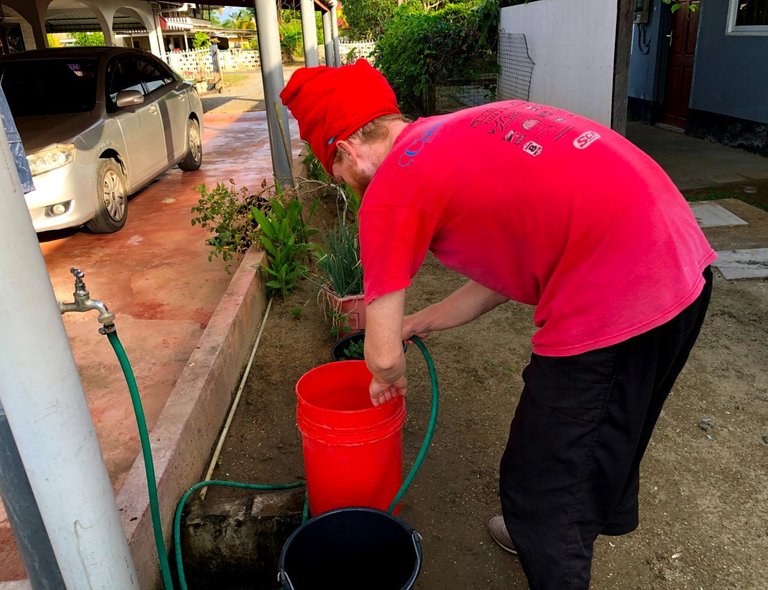 Our water problem is a semi-permanent one, coming from a failure of the state to provide enough water pressure. Our tank is both too far and too high to be filled by the "new normal" water pressure we've had for the last several months, and our water pump is a state of perpetual repair even when there does happen to be a few inches of water in our tank.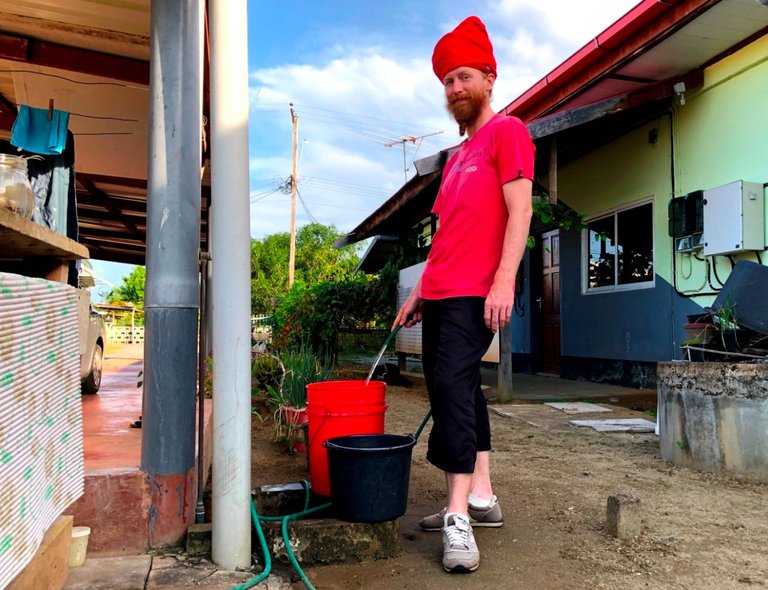 To our already extremely busy days, we now have to add time for ten to fifteen bucket runs. The landlord's house is close to the road, so his tank is usually full or at least has some water in it.
Time For A Cheap Laugh 🙅‍♀️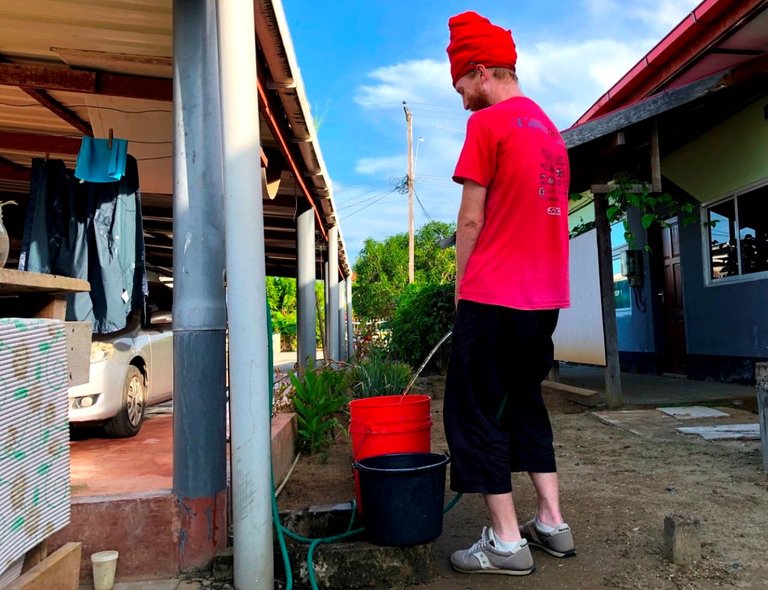 Knowing Pov was watching me fill the buckets, a childish urge took over, and I couldn't help but pretend I was peeing the water into our buckets. I realize it is low-hanging comedic fruit, and definitely doesn't compare to even a humble perfectly timed fart, but regardless, I managed to get some chuckles from the missus.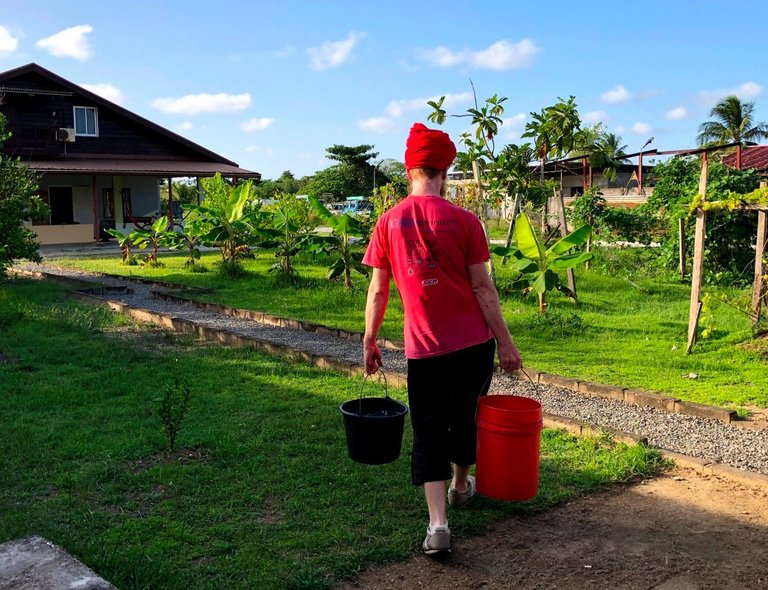 Satisfied with my comedic and aquatic responsibilities, I headed back to the triplex with lopsided walk. That's all for today folks, sorry I don't have the time lately to share recipes or more interesting content.

CLICK HERE TO JOIN HIVE AND START EARNING CRYPTO LIKE US
---
Posted via ReggaeJahm | Reggae Culture Rewarded
---
---