🪓 A Small Axe For Big Trees, #Engrish Sightings, & Other Cambodia News 👨‍🌾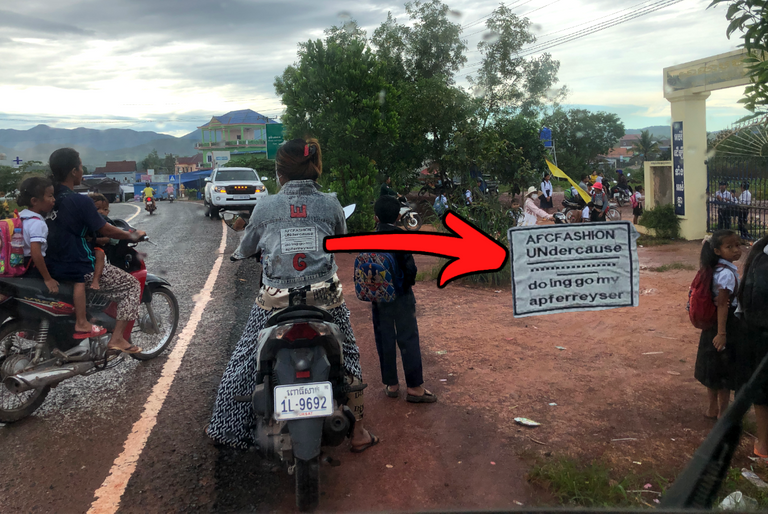 While parked behind a parent in Thmor Da at the public school, I noticed a very bizarre fashion patch on her denim jacket.
The First Sunny Commute In A Month 🌞
     Before we jump into the post, let's go back to the thumbnail. I haven't typed or said the words "denim jacket" since the 1990s, but besides denim jackets still being modern fashion in Cambodia, the above jacket sighting reads.....
AFCFASHION
UNdercause
do ing go my
apferreyser
     This jacket sighting makes me wonder why I can never find any #Engrish fashion when I go shopping, I guess I'm obviously going to the wrong stores. If I had a denim jacket with random English nonsense on it, I would wear it everywhere, and I'm sure it would compliment my beard and turban well.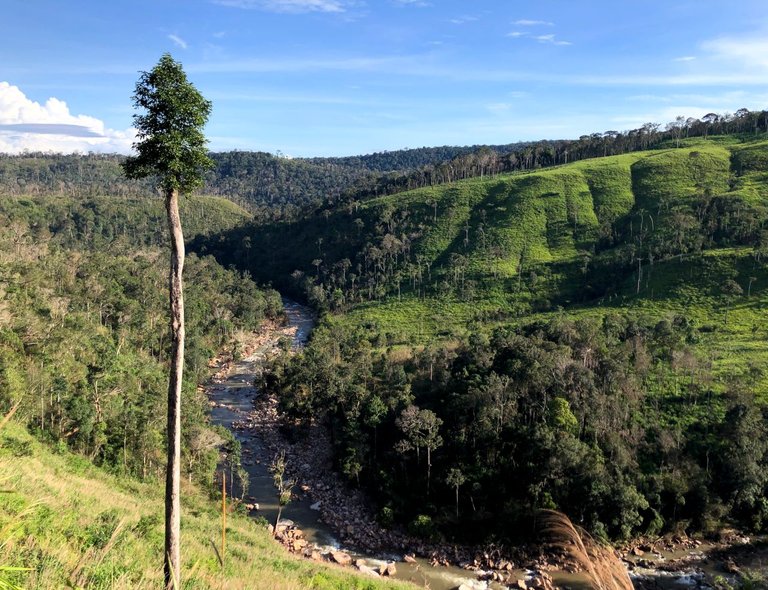 On the way back home from dropping the kids off, I stopped at one of many self-designated urination zone for some quick relief, or wait a minute, rewind, I stopped at a scenic overlook to snap a picture of this majestic solo tree standing strong on a near vertical hillside.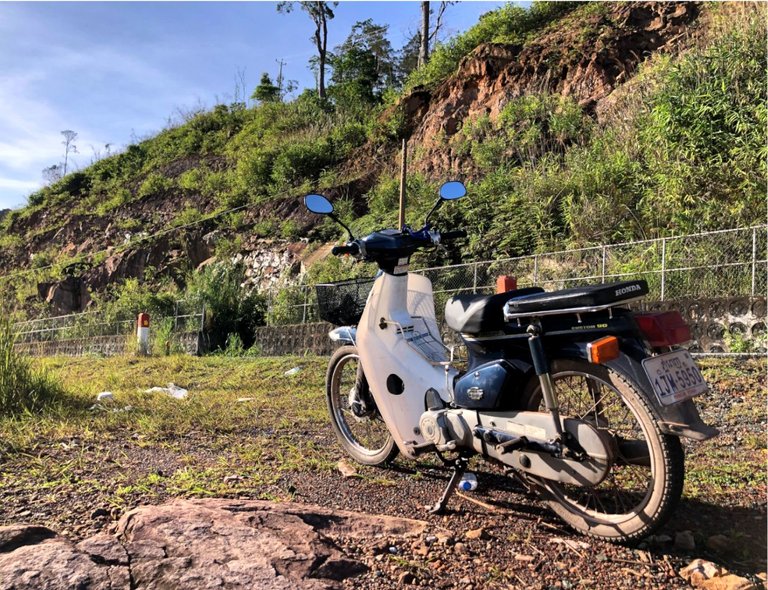 It has been raining here for so long that brief periods of sunshine are absolutely blinding but welcome. I would rather squint to see than wonder what chunk of land we're gonna lose each day, and the Super Cub looks pretty nice under the sun. It's been really tough dialing in the carburetor because there are some serious altitude changes on the commute to school.
The Rain Is Back 🌧️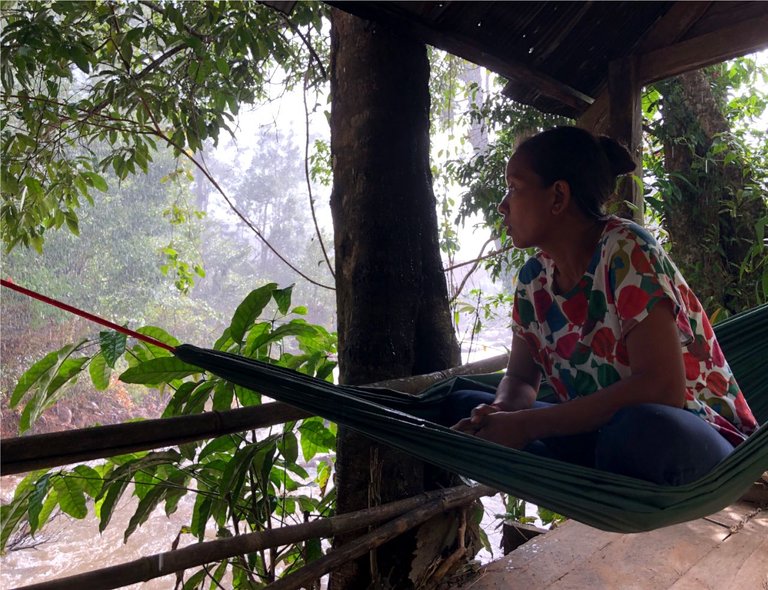 The sun never stays out for long here, even on normal days a light rain seems to come around noon each day, I assume a weather pattern from the Thai oceanfront on the other side of the mountain. I was chopping and sawing on logs in the river when the daily rainstorm came, and I hunkered down in the hammock hut that wasn't destroyed by the flood.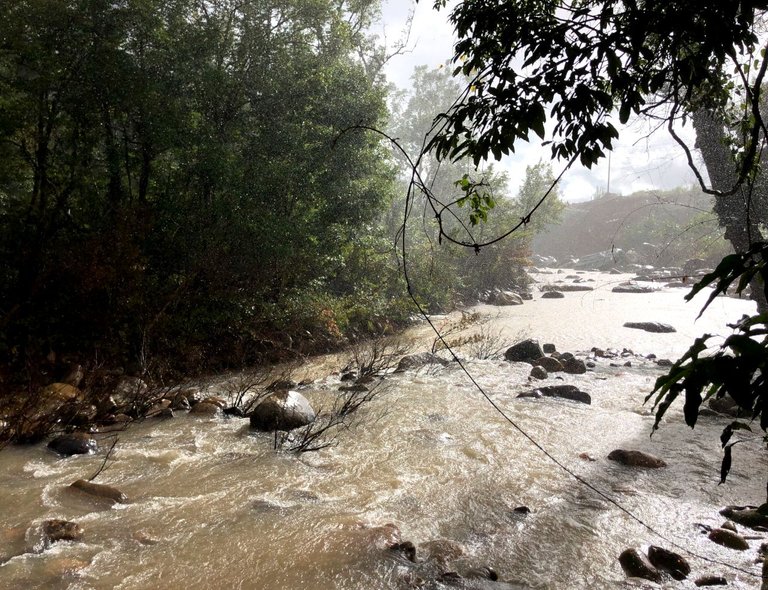 Like clockwork, after 30 minutes the rain tapered off just like it used to before the epic flood came and stayed for a month. During previous floods, I have seen the river get much higher than it is now for a day or two, and after the rain would stop, the river would run clear within 12 hours. Well, it's been a week since the heavy rains stopped, but the river is still not running clear yet.
Chainsaws Not Needed 🪓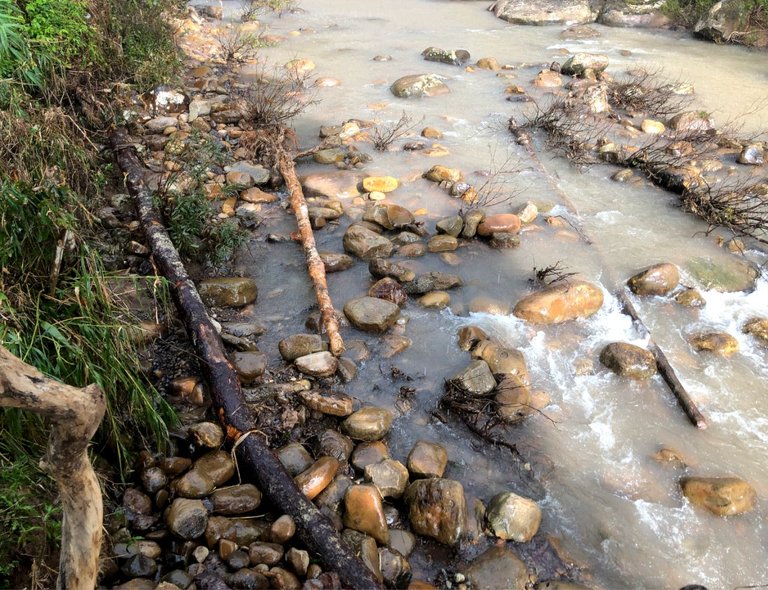 When the water was higher, I managed to float several timbers over to the edge of the river near the hammock hut and to higher ground. Now that the river is down, the logs are kind of beached on the rocks, and this allows me to cut and saw on them in my free time, turning them into chunks small enough to carry up the hill and store for a hügelkultur mound I want to build near the cabin.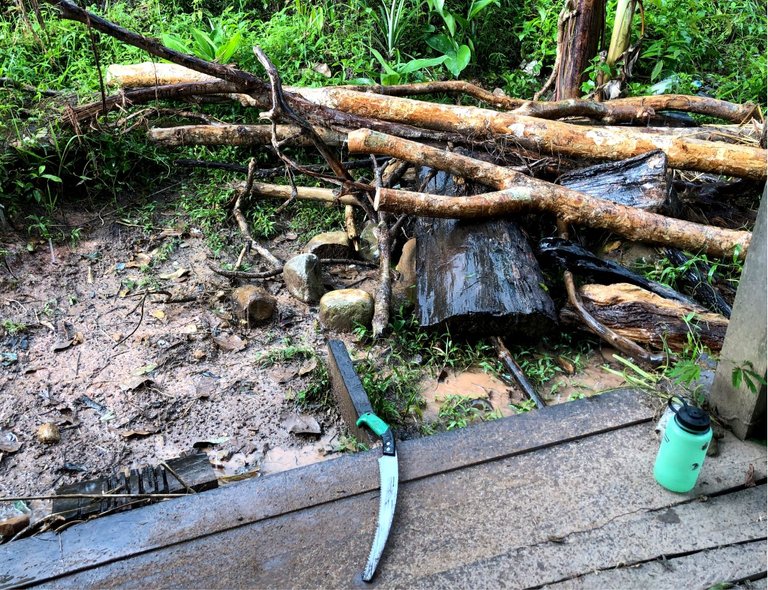 It's not easy working with a tiny handsaw and axe, but chainsaws are in short supply, and technically illegal in this wildlife sanctuary. This week there is an NGO in the village that has already confiscated a few chainsaws from our neighbors and burned their illegal harvest. Apparently there is a white guy that is part of the team, so I've been trying to avoid meeting him for fear that the soldiers here involved in illegal logging might think we are friends or that I snitched.
     Don't get me wrong, I'm against illegal logging, but I am also aware that Cambodia is one of the most deadly countries in the world for environmental activists. Usually I hear chainsaws every night destroying Cambodia's last pristine forest, but lately there has been peace at night, I assume because of this new NGO fighting against the actions and lifestyle of my neighbors.

CLICK HERE TO JOIN HIVE AND START EARNING CRYPTO LIKE US
---
---