👨‍🍳 Aloo Jeera (Indian Comfort Food) 🥔🌶️ A Chapati's Best Friend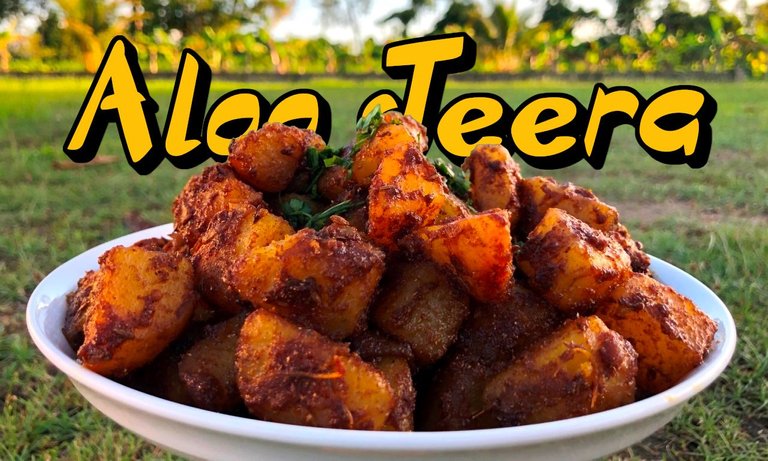 I've been craving some comfort lately, and today I remembered how much I love aloo jeera and how long it's been since I made it for the family. This dish is super simple, basically just next-level fried potatoes, but don't let that make you think this isn't super delicious.

Toasted Spices Make All The Difference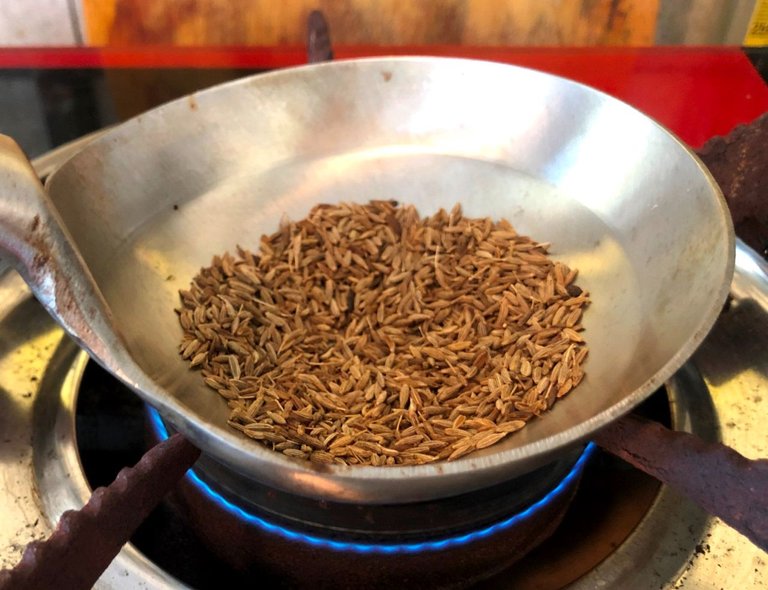 To make this dish extra delicious and smoky, do toast your spices before grinding. It really does make all the difference.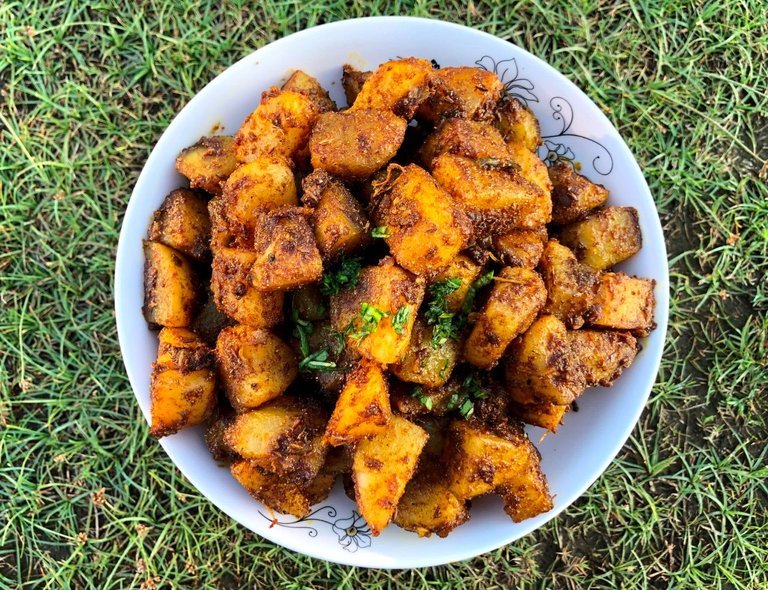 The only vegan dish widely available here in Suriname is the "roti vegetarische," a dry roti stuffed with bland dry potatoes and undercooked equally bland longbeans.
     Nothing compares to the deliciousness of some aloo jeera and a stack of chapatis. I want to be clear though, this is not a health-food dish, this is comfort food. For me, aloo jeera isn't made properly unless there's a tiny pool of bright red oil on the bottom of the dish, perfect for wiping up with the last bits of chapati.

Aloo Jeera Ingredients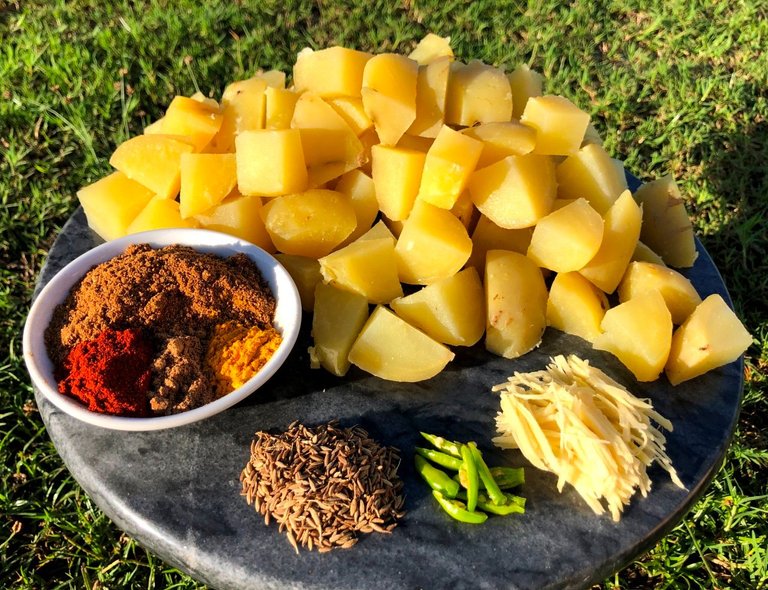 Main Ingredients
potatoes (boiled, peeled, and chopped) | 4 cups
green chilies (slit) | 4x
ginger (thin-sliced) | 2 tbsp
coriander seeds | 2 tbsp
cumin seeds | 1 tbsp
paprika | 2 tsp
turmeric powder | ½ tsp
amchoor (mango powder) | 1 tsp
salt to taste
Seasoning & Veggies
cooking oil | 6 to 7 tbsp
cumin seeds | 2 tsp

Whip Out Your Wok (or Kadhai)
STEP 1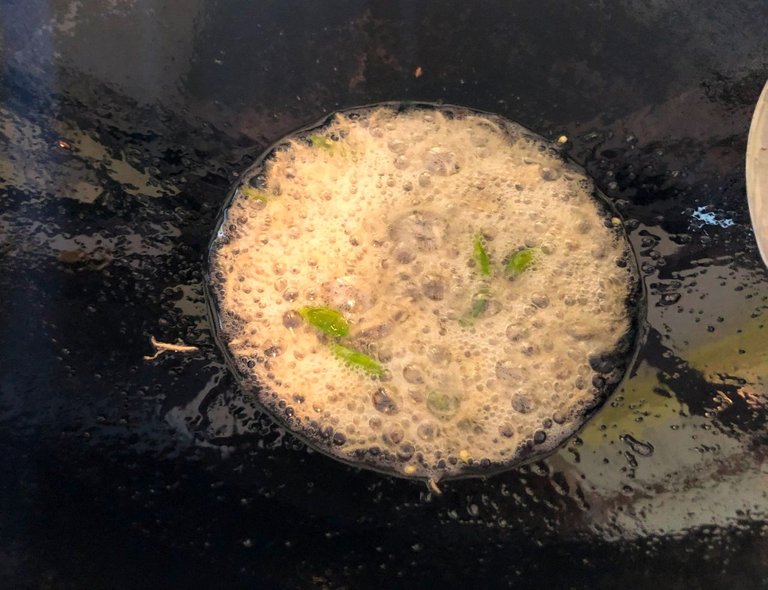 Grind the cumin and coriander seeds, then combine with the other powdered spices and set aside. Do take the time to dry-roast the cumin and coriander separately before grinding, you will be glad you did it.
     Heat the oil on a medium-low flame, then add the ginger, green chilies, whole cumin seeds, and fry until fragrant.
STEP 2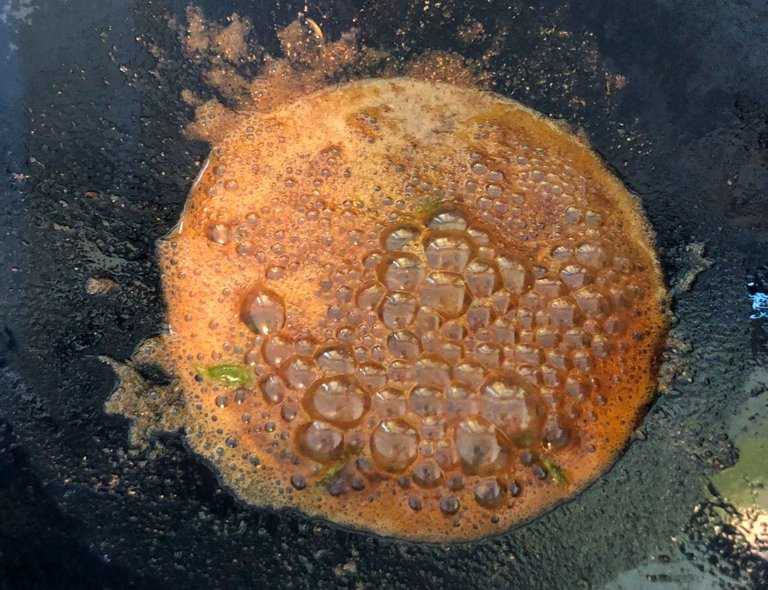 Now quickly add all the spice powders, reduce the flame a bit, and stir for a few seconds until fragrant.
STEP 3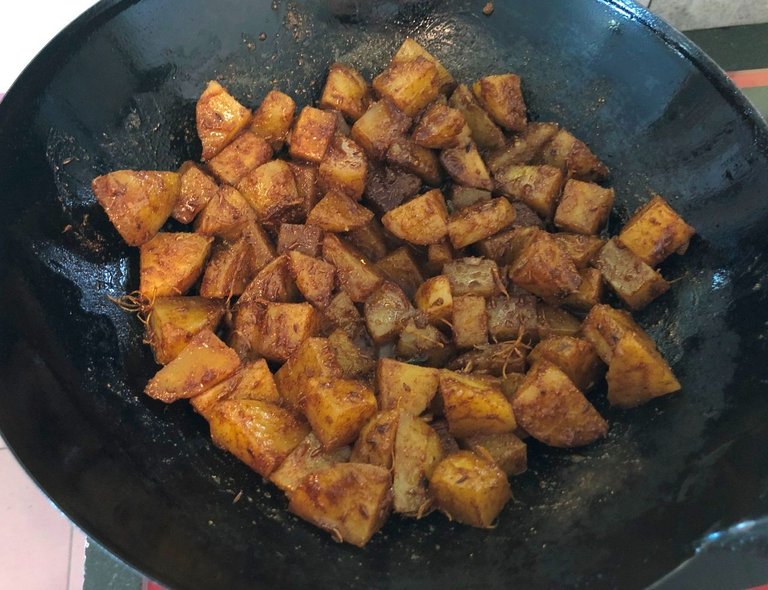 Now add the potatoes and toss until completely coated with the spices. Sauté the potatoes uncovered for about 10 minutes, stirring occasionally. Garnish with some fresh coriander and serve with rice or chapatis.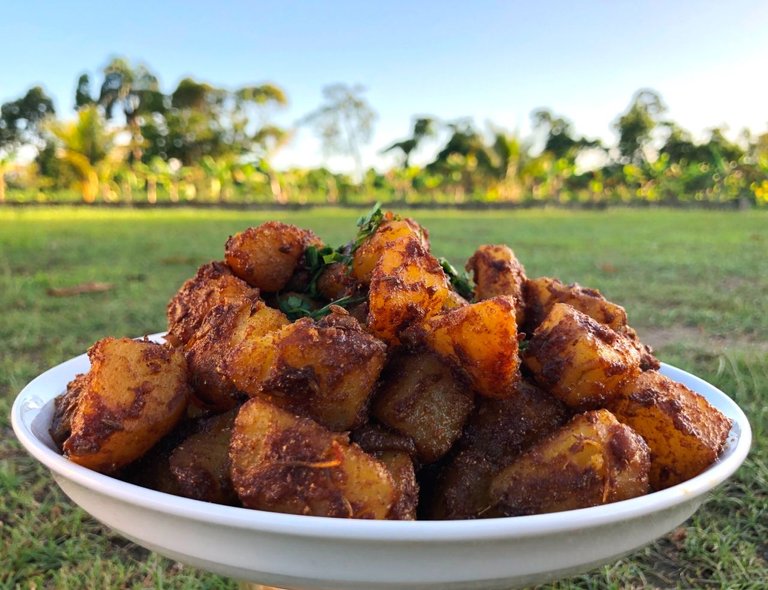 The family was quite excited when they saw I was also preparing fresh chapatis for this meal. There is something so right about this combination. Yes it's oily, but it's the good kind oily, the kind you want to plunge your chapati into.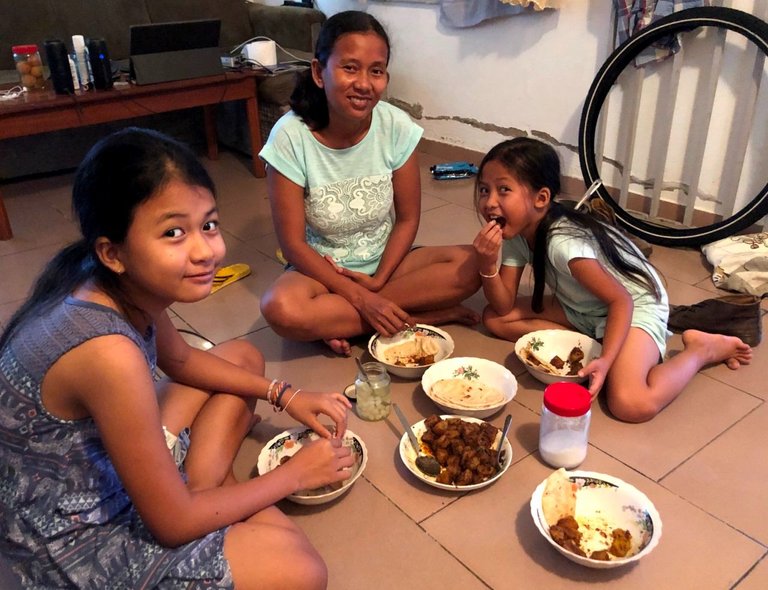 I always try to prepare an amount of aloo jeera and chapatis that I think will be too much to eat, and that is usually the right amount.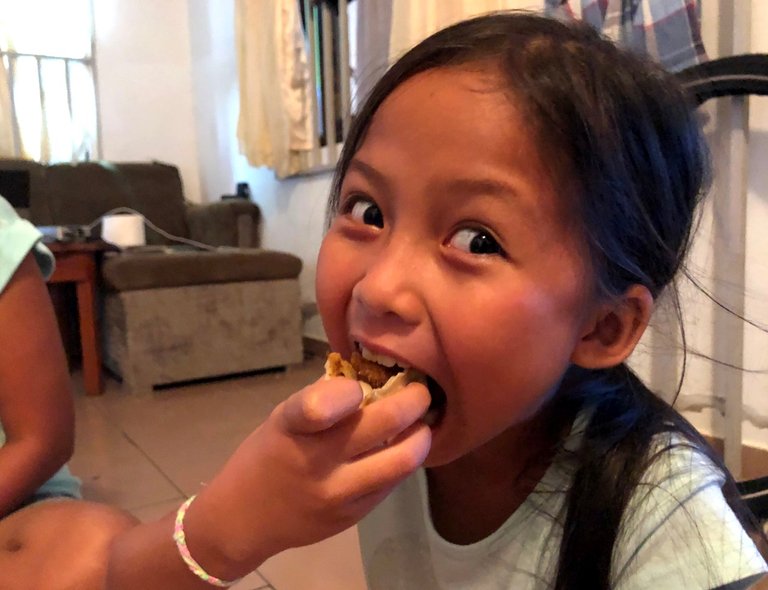 Monkey-B was most excited for the chapatis because she doesn't like the locally made rotis. It is nice to know that even when given the chance to eat out, our kiddos always choose a home-cooked meal.
CLICK HERE TO JOIN HIVE AND START EARNING CRYPTO LIKE US

---
Posted on NaturalMedicine.io
---
---