☕ Chai Masala In The Cardamom Mountains ⛰️ & Monkey-B Massages 💆‍♂️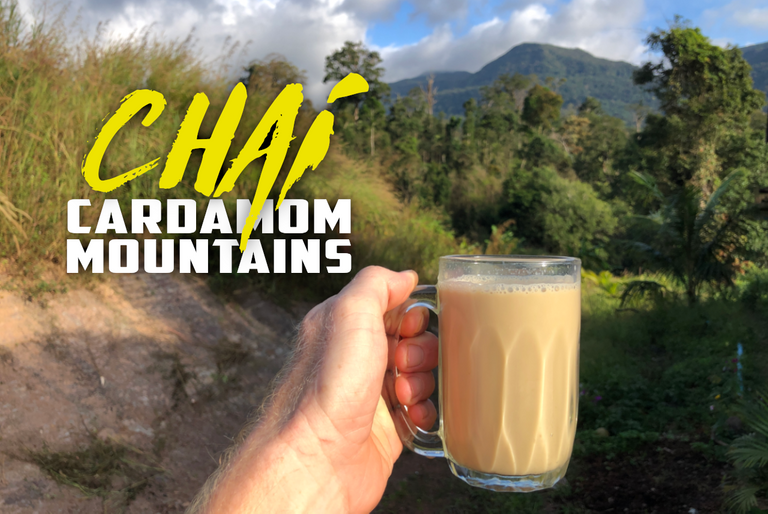 We live in the Cardamom Mountains, and because cardamom is a key ingredient in Chai Masala, so I might as well drink cardamom and look at the Cardamoms.
First, A Little Stab-Stab 🗡️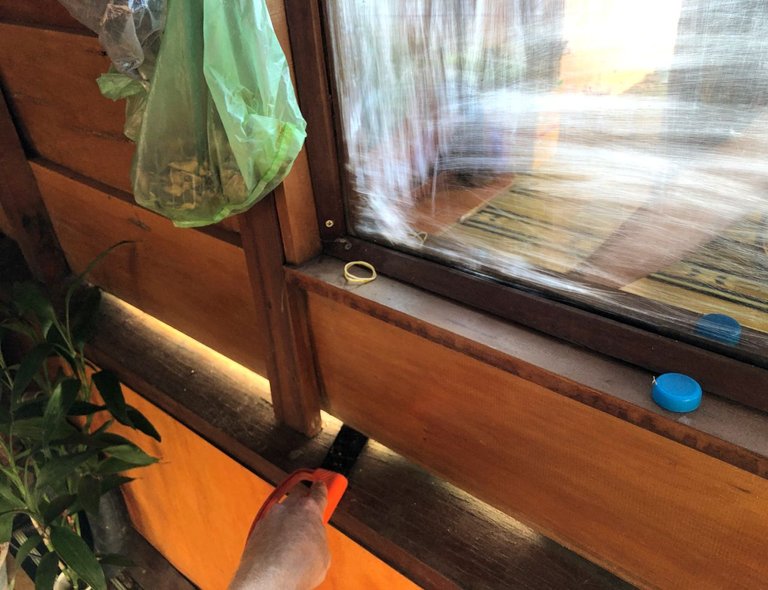 While waiting for a pot of water to boil, I went outside and found Srey-Yuu washing dishes on the other side of this scuffed up window/mirror. The nature of this window is that I can see through it, but the person on the other side can't if it's bright outside. So, one of my favorite activities is to jam the machete into a gap in the wall and move it around to scare Srey-Yuu. It's about a meter up and to the left from where she washes dishes, and if it doesn't get a good scare, it usually gets a headshake and eye-roll.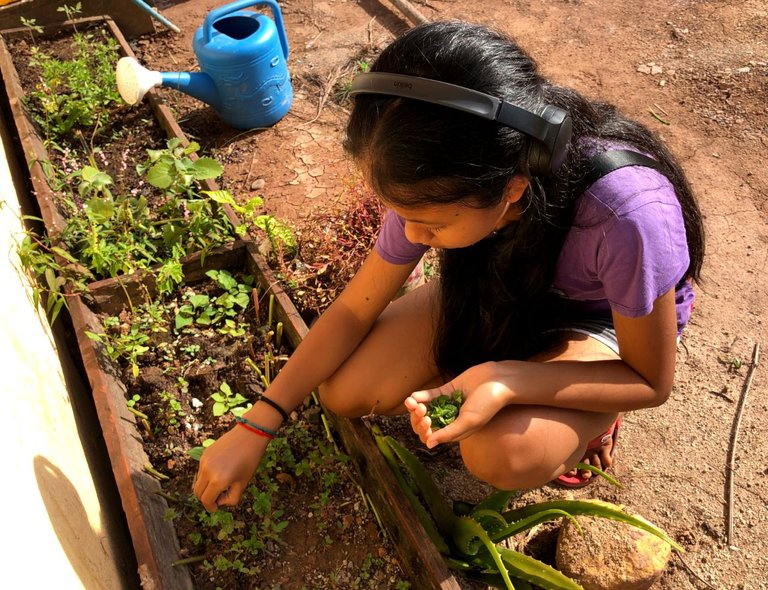 After my failed attempt at scaring Srey-Yuu, I asked her to pick some mint for a batch of chai masala I was going to prepare. Because the whole family loves this tea, I can usually get someone else to harvest the mint and buy the soymilk from the neighbors for me. With all the ingredients now at my fingertips, I asked Monkey-B for one of her quick but decent massages.
Monkey-B Masseuse 💆‍♂️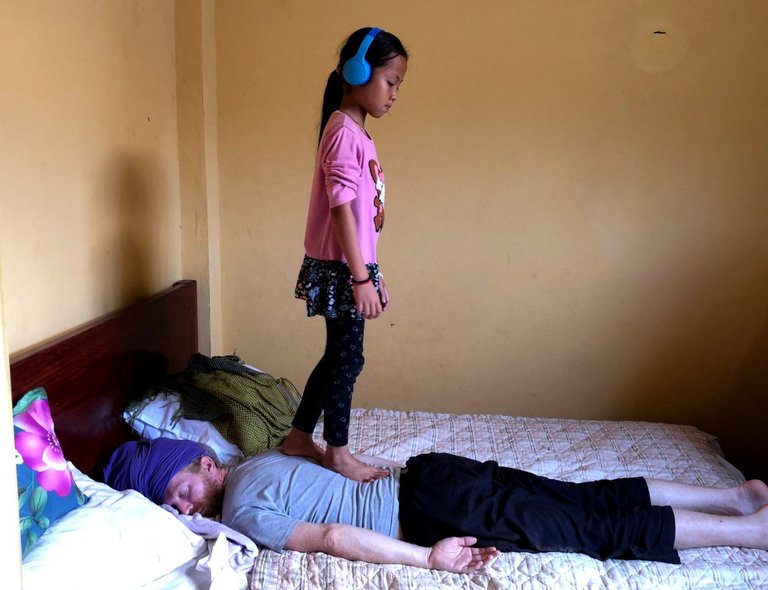 Usually a massage is done with the hands, but the pain in my back is no match for Monkey's tiny little hands, so the only solution is good ole' walk on the back, a technique I've seen all over the world. I even used to walk on my dad's back when I was young, so I guess it's keeping a family tradition alive in some sense, even if my parents have never met my children in person.
Chai Time Yo' ☕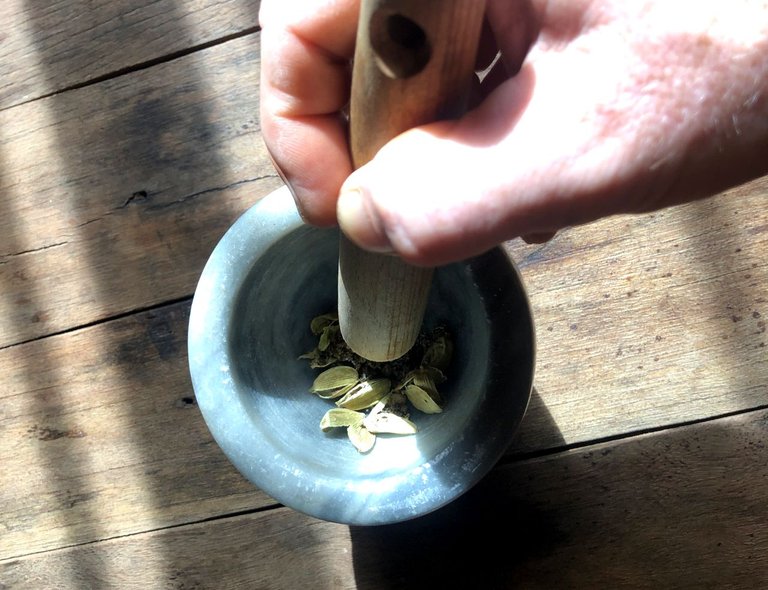 I previously mentioned that my family and I live in the Cardamom Mountains National Park here in Cambodia, and the name is given for a good reason because a special variety of cardamom grows here, although the seed pods aren't green and oval-shaped like the Indian kind I used in my tea. The Cambodian cardamom seed pods are round and brown, but I must admit the flavor is not as good as the Indian variety. That being said though, for tourism purposes, I should probably start working on a chai masala recipe that makes use of the wild cardamom available here.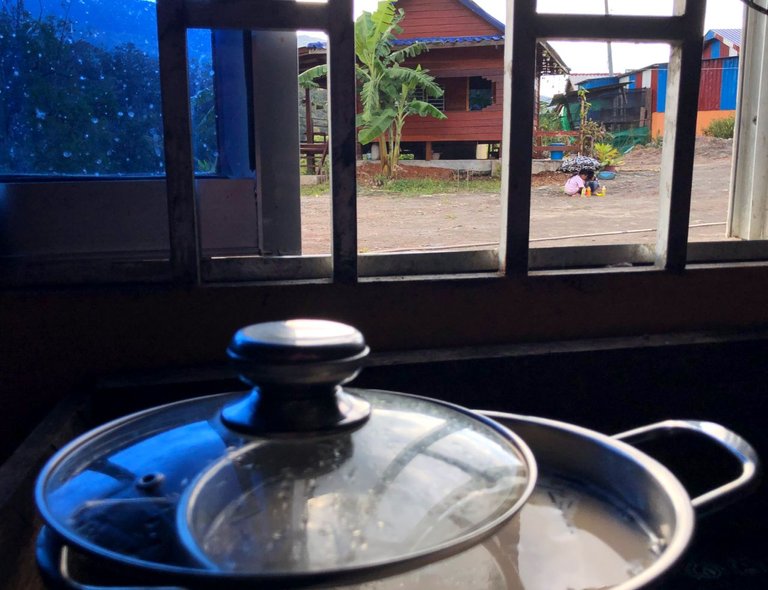 I will eventually share my chai recipe some day, but this day wasn't a good one because the cell phone tower went out of service not longer after I finished this batch of tea. I didn't know that we'd be without a connection to the outside world for the next 30 hours, but at least the chai was a success, this batch made with Vietnamese black tea, black pepper, mint, star anise, cinnamon, green cardamom, soymilk, and palm sugar.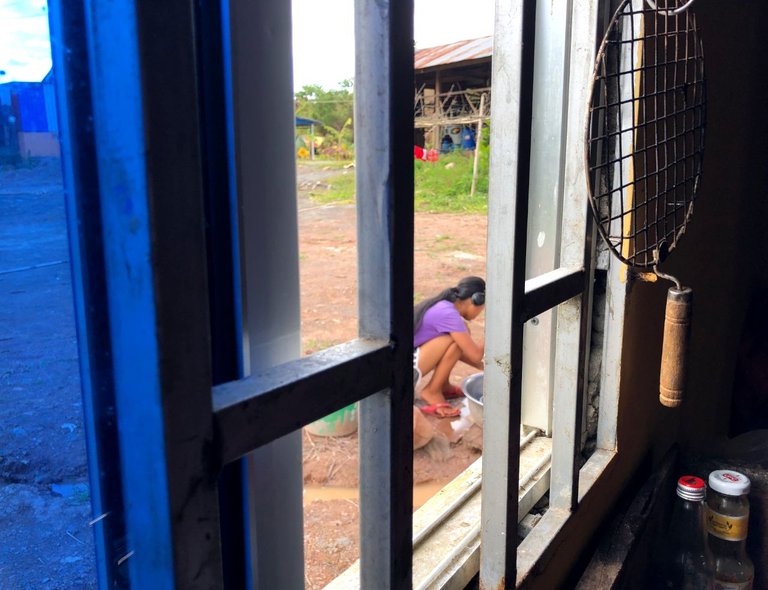 While making the, I noticed that I had a view of Monkey-B playing with the neighbor boy and Srey-Yuu washing dishes. You can see Srey-Yuu has her headphones on, almost always listening to podcasts these days, something she's inherited from me. I can't watch videos because I don't have the free-time and it requires committing full attention and stopping work. With podcasts I can listen all day and still get my Hive work and other chores completed, and my daughters have followed in these footsteps, learning how to appreciate what is basically the AM talk radio of their generation.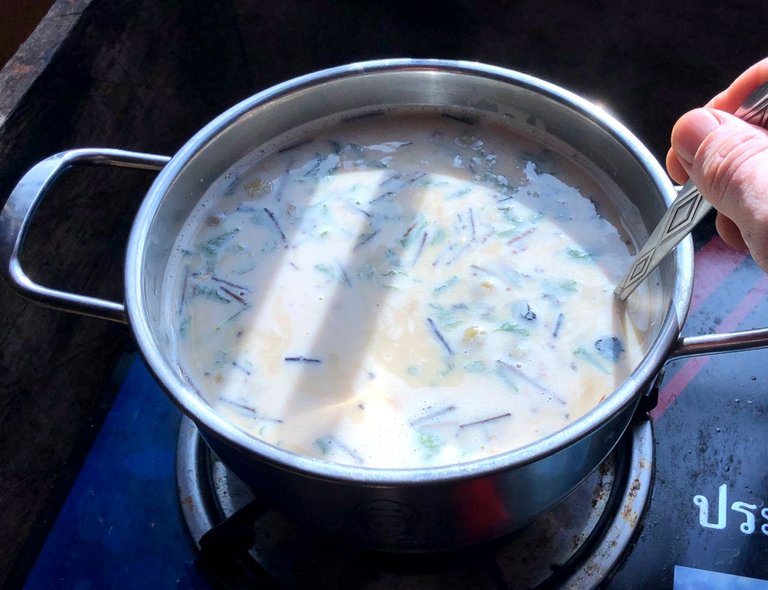 With the chai fragrant and tasting right, I killed the flames and strained the tea to produce the beautiful cuppa you saw in the thumbnail shot. I promise I'll share my recipe soon, it's something I've been meaning to do for far too long. Until next time Hivers.......

CLICK HERE TO JOIN HIVE AND START EARNING CRYPTO LIKE US
---
---