Chia Seed Podi 🔥 An Ital Recipe 🌶️ A Condiment To Make Everything More Better-er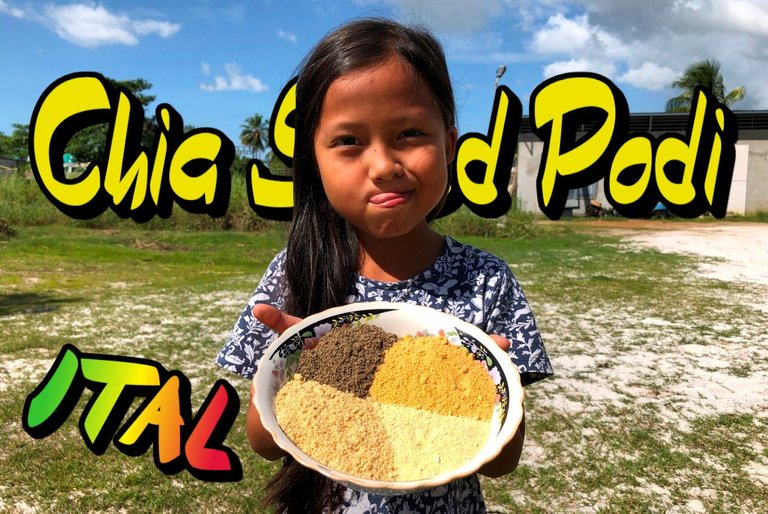 This chia seed podi is the perfect seasoning to spruce up and Indian meal, but is great on salads, sandwiches, popcorn, and just about anything you put it on.
🥙 Podi Makes Everything More Better-er 🍚
     Podi is an Indian condiment often seen served alongside breakfast dishes like idli and dosa. Chutneys and pickles are the Indian condiments much more well-known outside of India, but don't let that deter you from giving podi a try.
     Podis add crunch, spice, and umami to meals that need a little boost. Most podis almost always contain toasted and powdered dal as the core ingredient, and things like dried chilies, tamarind, garlic, curry leaves, sesame seeds, peanuts, and other things may be added to give a podi its own special flavor.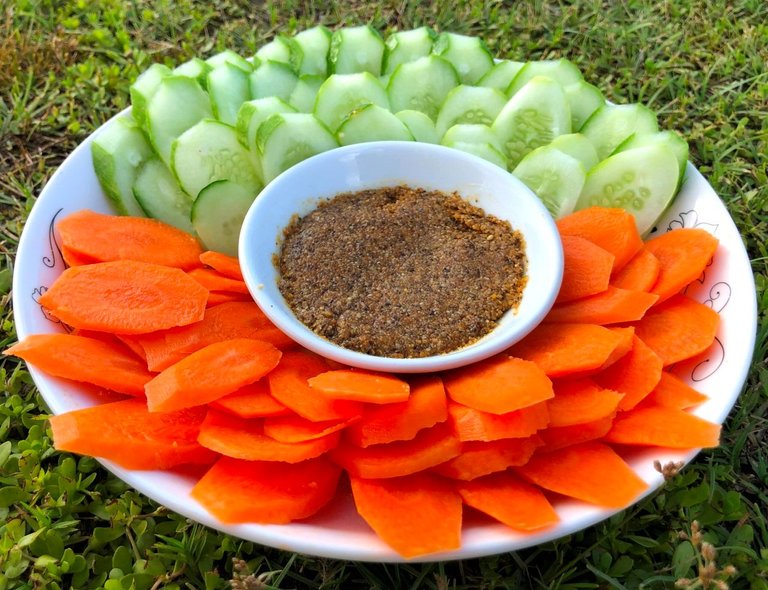 Chia seeds aren't a typical ingredient in podis, but I decided to give it a try, and the results were tasty indeed. I decided against toasting the chia seeds to preserve their nutritional value. Now let's get cookin'.
🔥 Chia Seed Podi Ingredients 🌶️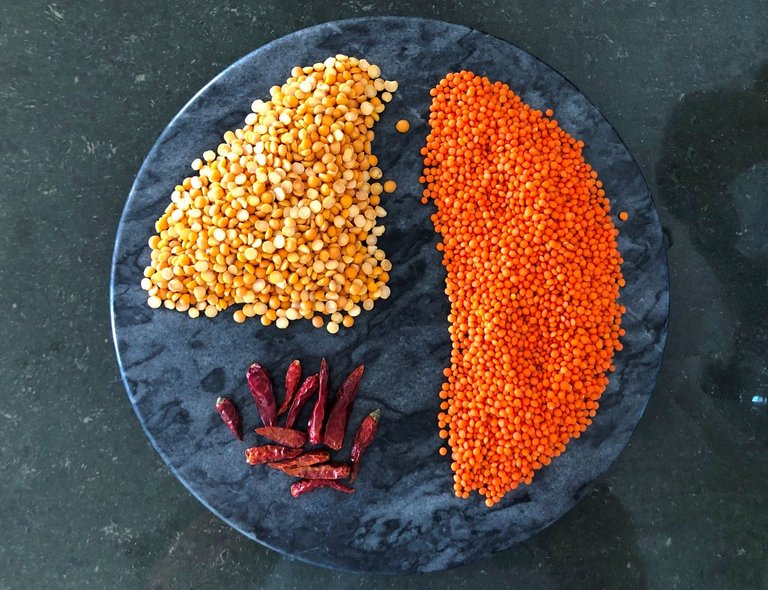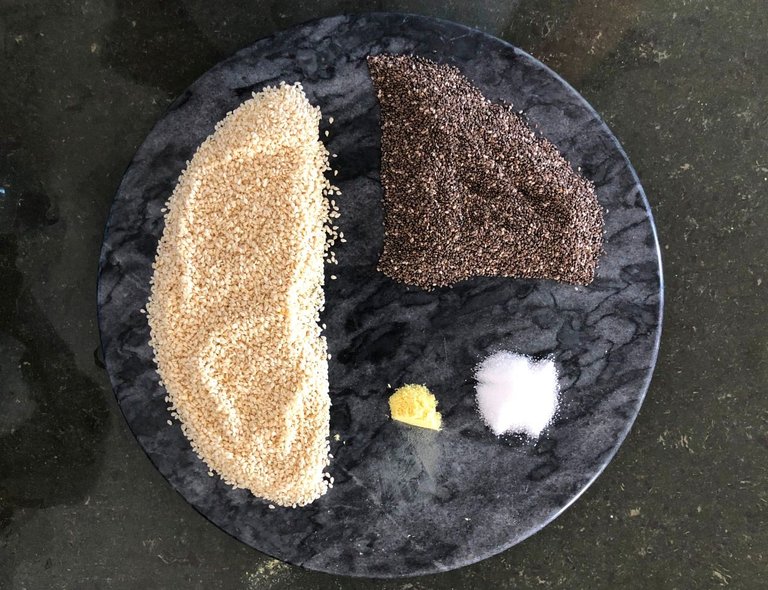 Main Ingredients
split channa dal | ½ cup
masoor dal optional | ½ cup
sesame seeds | ½ cup
chia seeds | ¼ cup
dried chilies | 10x
hing | ¼ tsp
curry leaves (optional) | 1x sprig
salt | 1 tsp
salt to taste
👨‍🍳 Toast, Repeat 🔥
STEP 1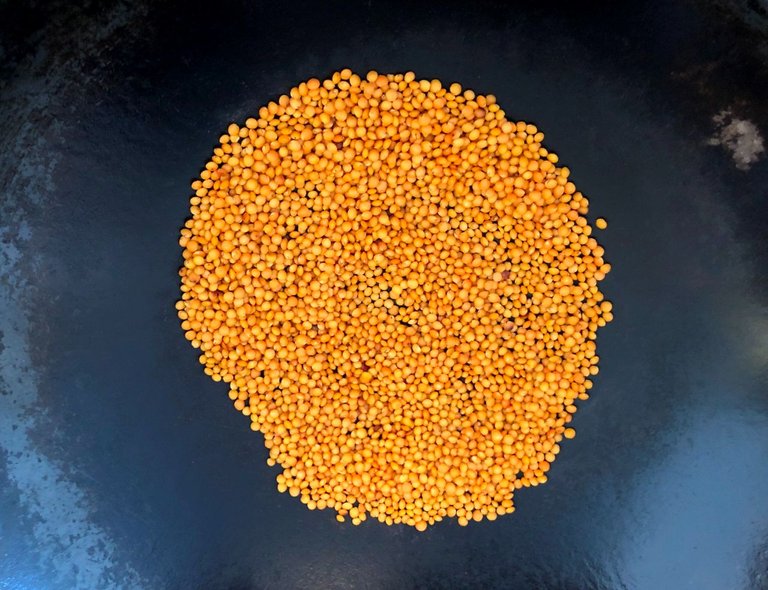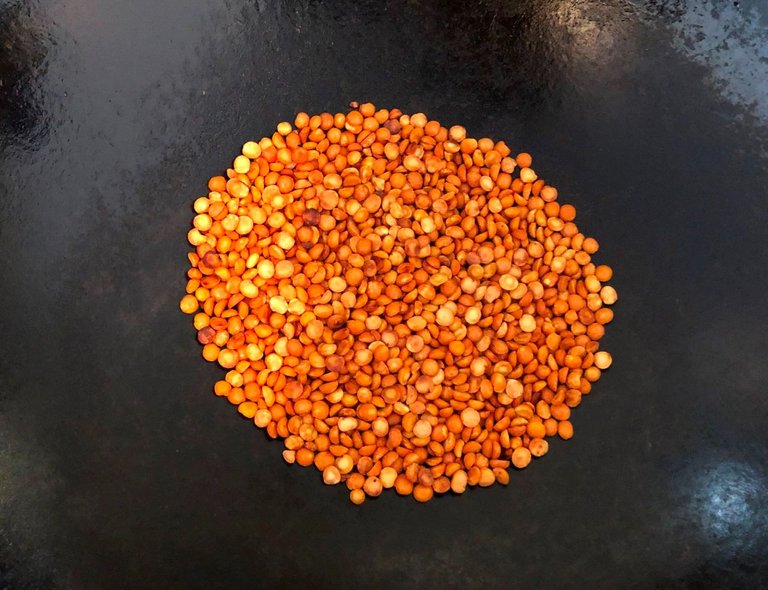 Lightly oil a wok or kadhai, and begin by toasting your masoor dal on a low flame while stirring and turning often. Do this until the dal is golden brown, and then remove from the wok. Re-oil the wok and repeat the process for the split channa.
STEP 2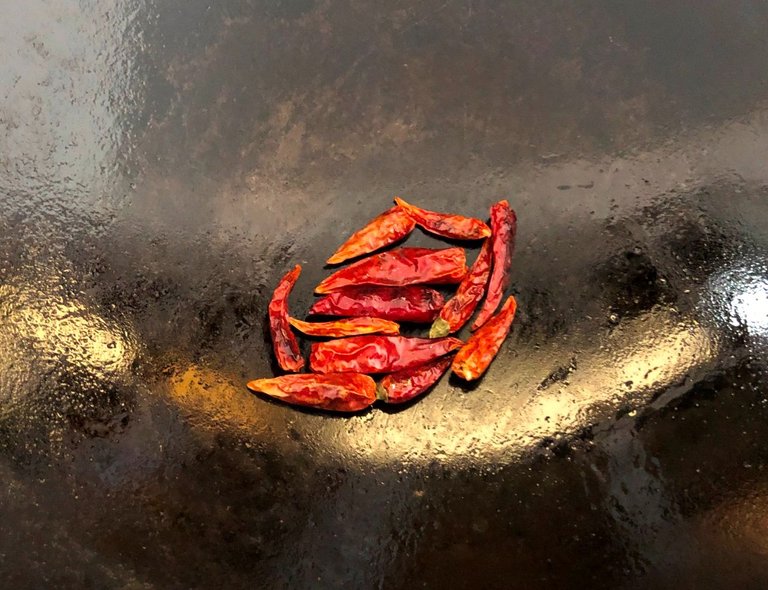 Sorry I forgot to take a picture of me roasting the sesame seeds.
     Re-oil the wok and add the dried chilies, toast and turn on a low flame until fragrant, then add hing and continue roasting until the chilies are blistered. Re-oil the wok and toast the sesame seeds and curry leaves if you have any. Reserve all ingredients and keep separately.
STEP 3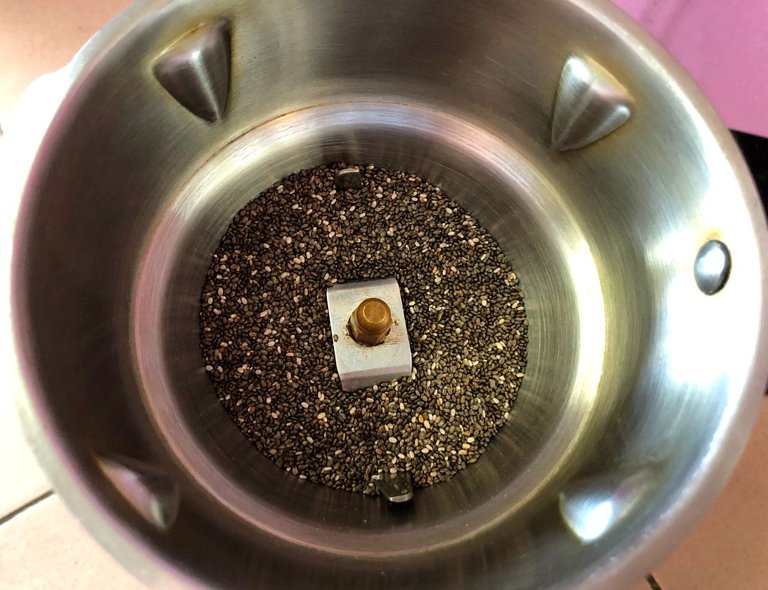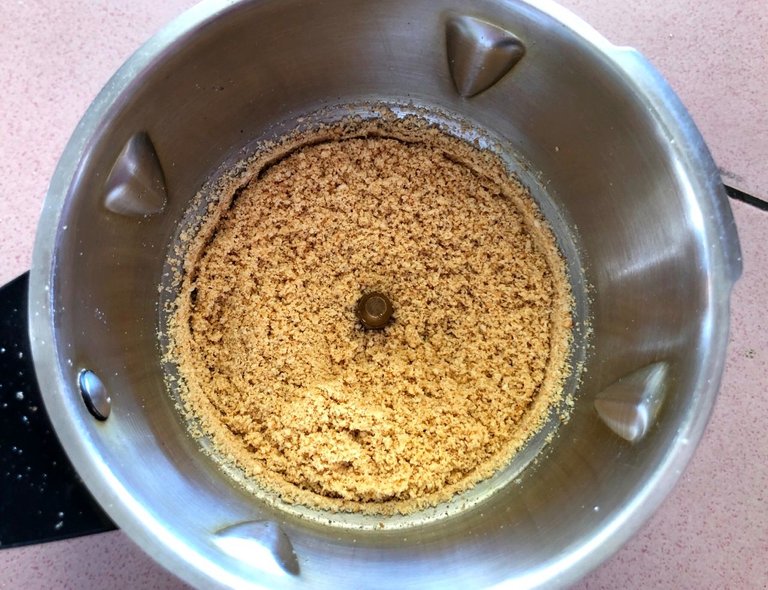 Begin by grinding the chia untoasted chia seeds until fine and remove. Next, add the sesame seeds and grind until fine, but be sure not to overgrind the sesame seeds because you can accidentally make sesame butter in a matter of seconds. Podi is supposed to be a coarse powder.
STEP 4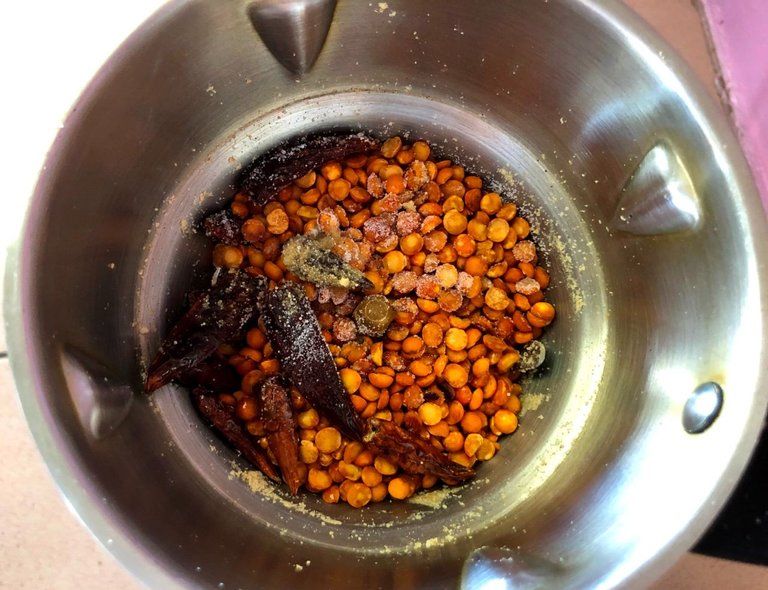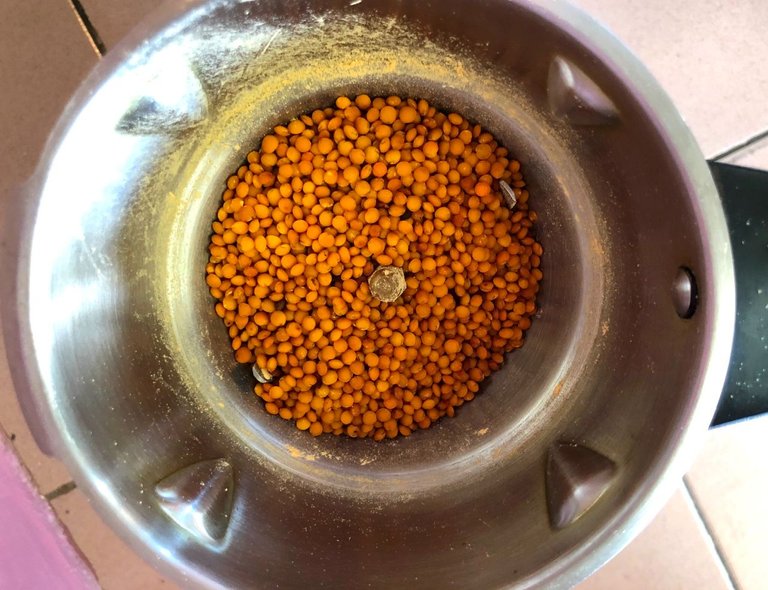 Add the split channa, chilies, and salt to the grinder, and grind until fine, then remove. Lastly, add the masoor dal and grind until fine, then combine all powders. Enjoy with with rice, dosa, idli, vada, sandwiches, salads, and so much more, the possibilities are endless.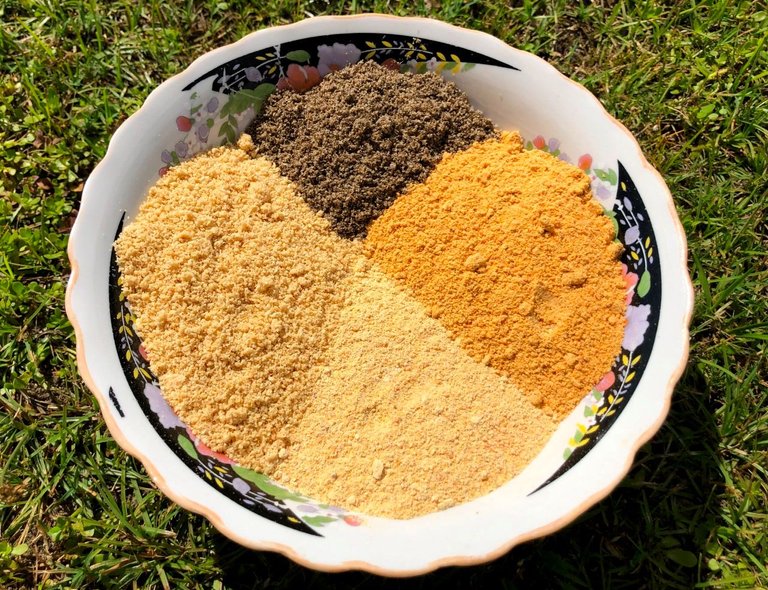 This podi will stay crunchy and fresh for several weeks in a jar with a tight-fitting lid. It will keep even longer in refrigeration if you have the option.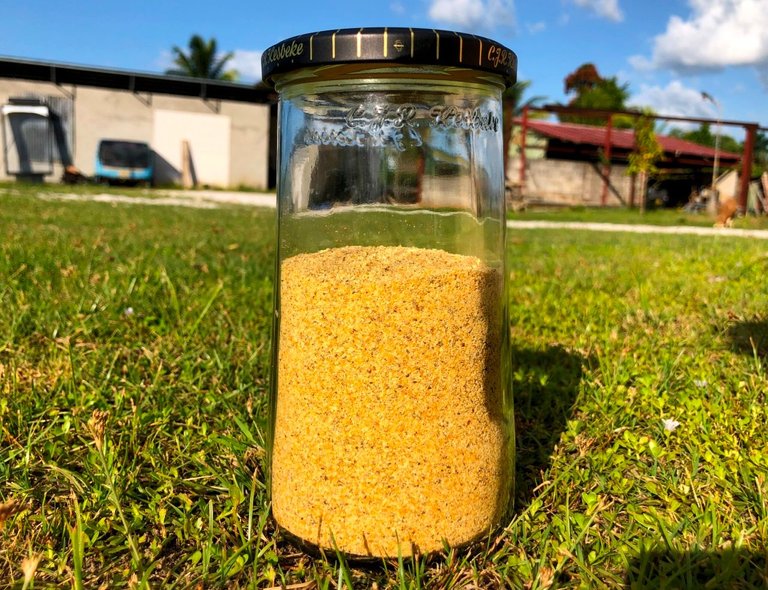 When my family and I have podi in the house, there's almost no meal that doesn't get served with a small dish of podi, so even though this jar looks big, it won't last very long in my house.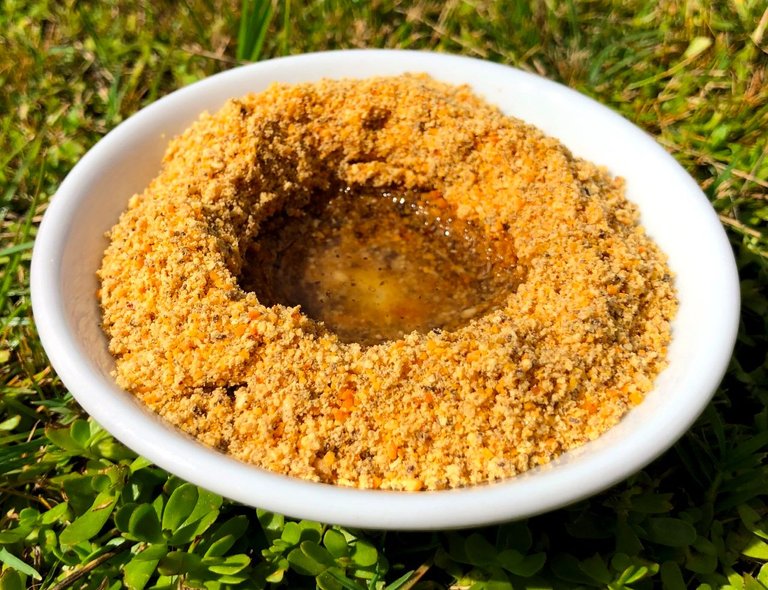 I enjoy the dry powder just as much as I do serving it with a bit of sesame oil, which I feel helps bring out the flavors more. Either way, this an amazing and versatile condiment that can even be used as a seasoning.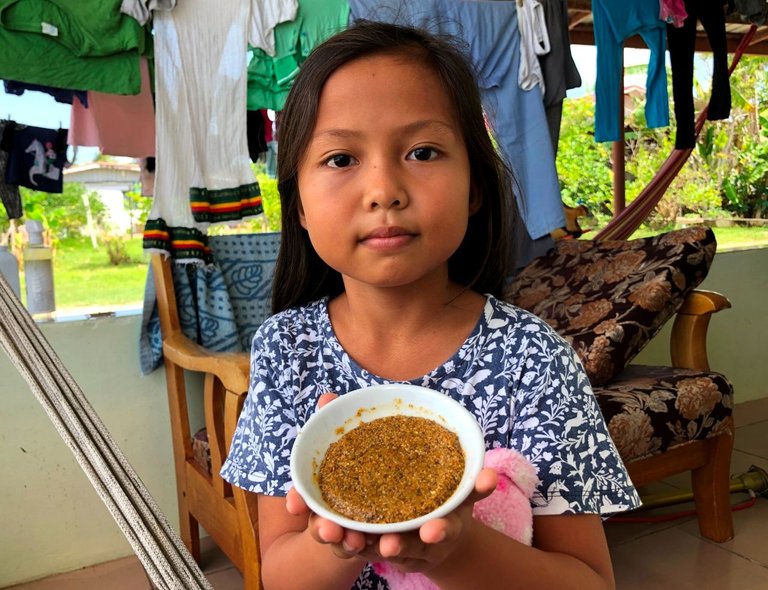 You really only need to taste a small spoonful after finishing this podi, and immediately your culinary creativity will start brewing.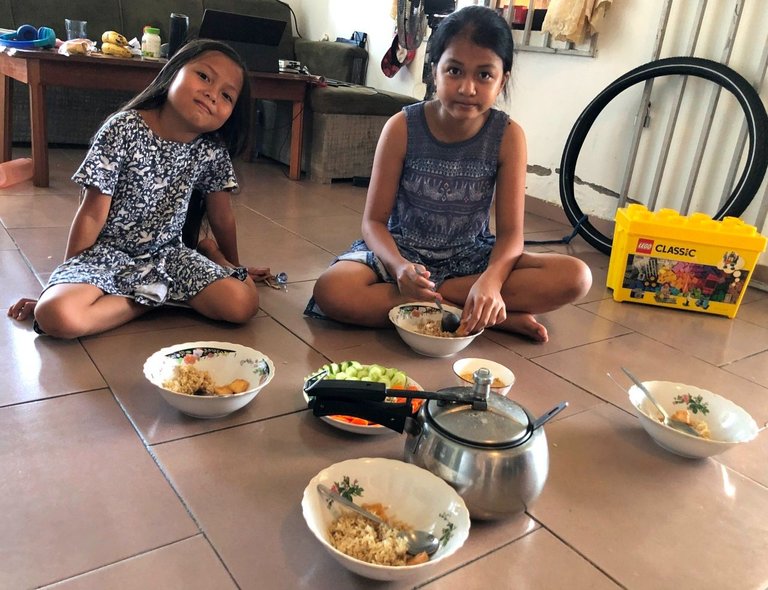 Thanks for stopping by, hope you enjoyed this post.

CLICK HERE TO JOIN HIVE AND START EARNING CRYPTO LIKE US
---
Posted via foodiesunite.net
---
---