⛺ From Campsite To Capital, The Road Trip Continues 🛺 Phnom Kravanh to Phnom Penh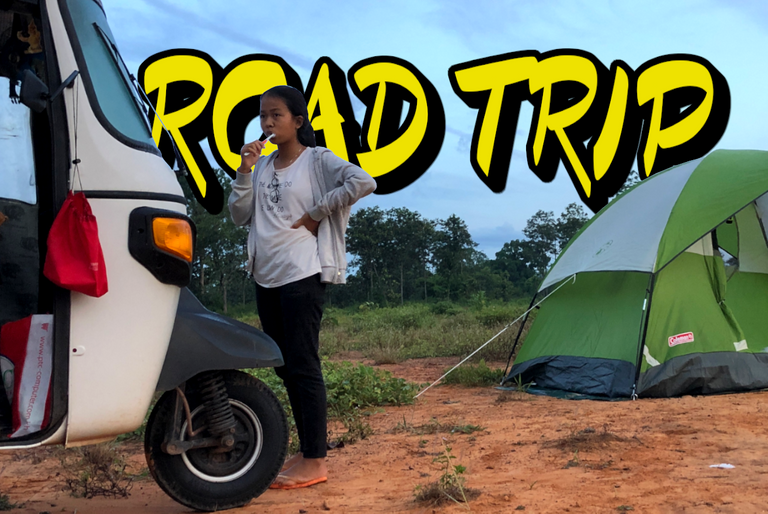 We have finally arrived in Phnom Penh, but not after a night of rough sleeping and far too many hours behind the handlebars of the Ape.
Good Morning Monkey-B 🌄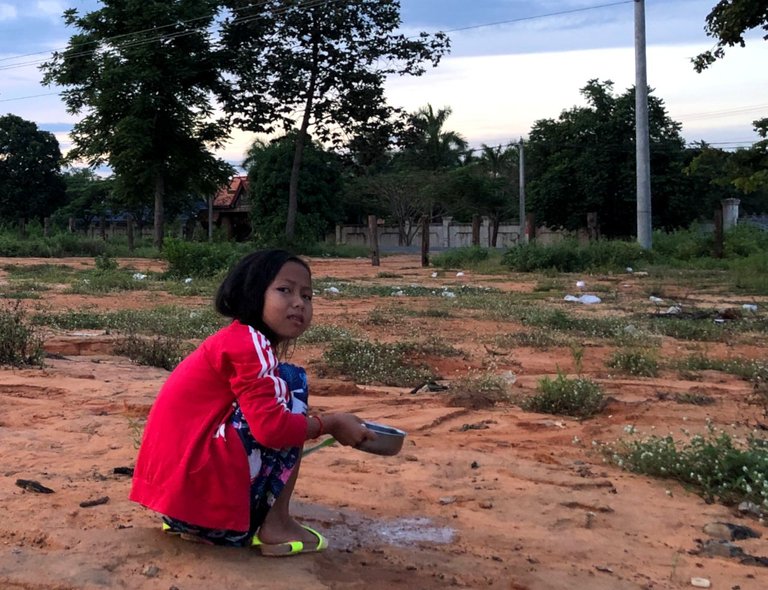 Perhaps it's because I'm getting older or no longer used to it, but sleeping on a thin pad is not as fun or easy as it was back in my mountain climbing days. Despite not being well-rested, the wife and I were happy to not have spent money on a hotel and ready to continue the journey to Phnom Penh. Monkey-B washed the dishes and Pov began reheating some dinner leftovers.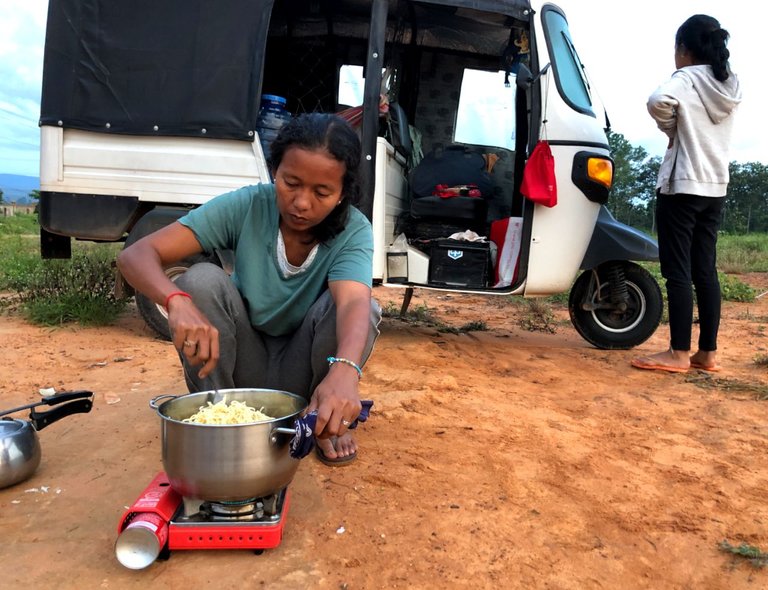 As much as I felt unable to drive, I slammed a few cups of coffee and devoured some leftovers in hopes that it would give me enough manfuel to keep the handlebars pointed towards Phnom Penh.
Hittin' The Road Again 🛺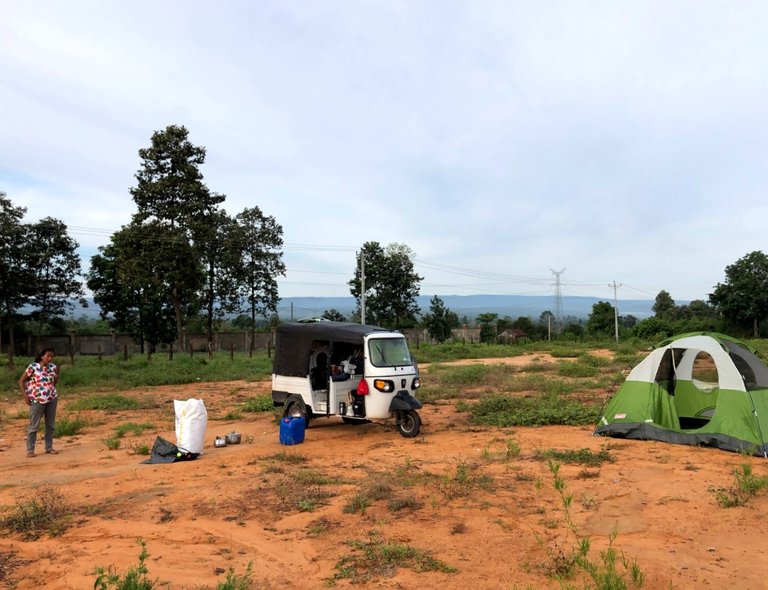 One last pic after breakfast and before we hit the road again, and then I broke down the tent and jammed everything into our trusty rice sack. After about 30 minutes on the road, I quickly realized I didn't have the brainpower or physical energy to keep driving. I pulled over, felt dizzy, took a 20-minute powernap and drank a coconut, and somehow willed myself to drive another 5+ hours.
Washing Machine Exchange 🙇‍♂️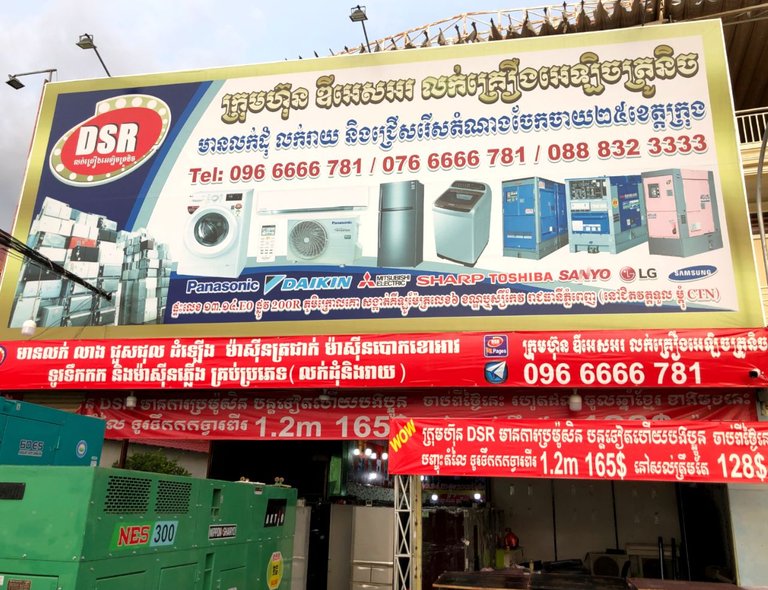 When we arrived in the capital, the first order of business was to exchange our washing machine for another. It mysteriously broke a few weeks after we got it, and we were delighted to hear the owner of the busines say she'd exchange it without any worries. Customer service is almost non-existent in Cambodia despite massive overstaffing, but DSR is an outstanding company to do business with, full of friendly and helpful employees. After about 30 minutes we had a new machine in the back our tuk-tuk and were beginning to feel hungry.
Dosa Corner 🍽️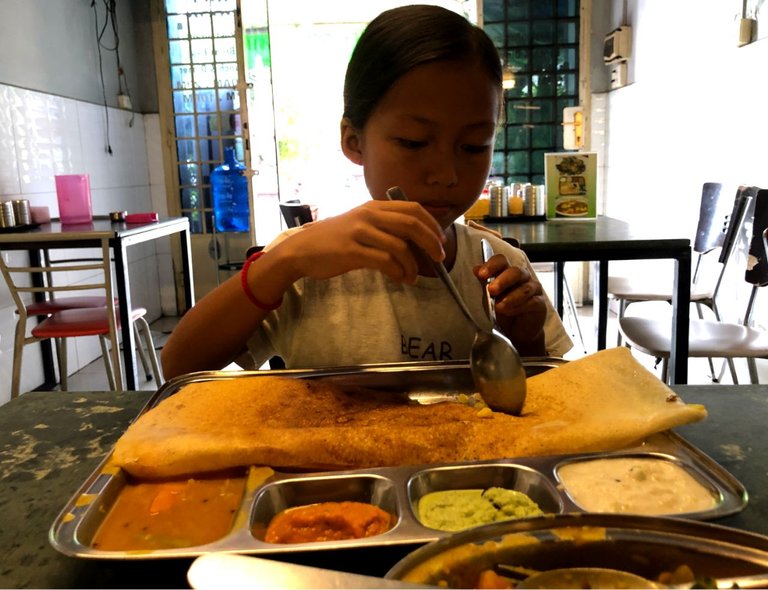 We dashed over to Dosa Corner, our favorite eatery in Phnom Penh, and the ladies got their usual cauliflower dosas. I went with my go-to dish, rava masala dosa and a side of idly sambar, and of course it was all delicious because this place never disappoints.
Bye-Bye NUC 📦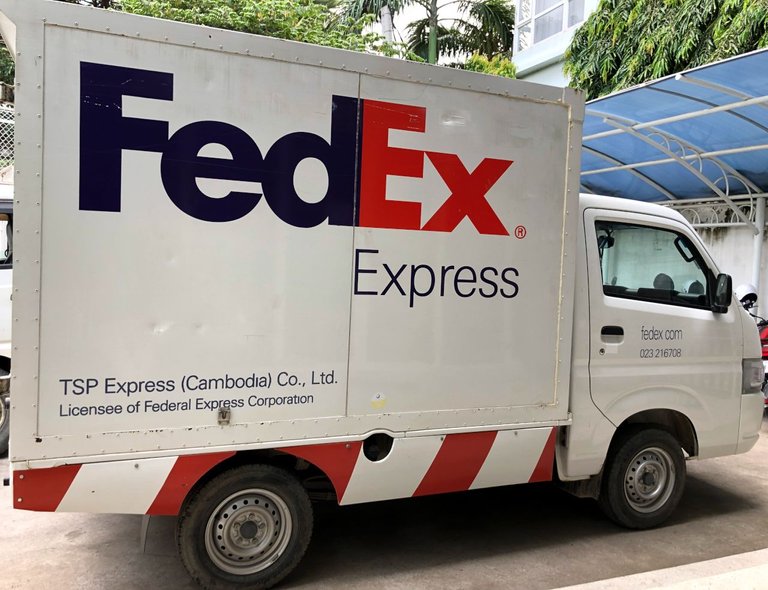 One of the last stops of our first day in the big city was FedEx, where I sent my mini PC back to the USA for a warranty replacement. For some reason I got a huge discount and it only cost $65 to send it. I had calculated it would be about $150+ due to weight and size, but when someone gives me a discount, I tend not to ask too many questions. We do occasionally get freebies in the capital because they can never believe we drove a tuk-tuk 300km to get here, and we also look like the Beverly Hillbillies with our tuk-tuk stuffed full of gear and seats removed.

CLICK HERE TO JOIN HIVE AND START EARNING CRYPTO LIKE US
---
---