Harvesting Illegal Logging Scraps With My Brother-In-Law 🪵 Our Budding Ukulele Star 🎸 & Monkey-B's Latest Fort 🏰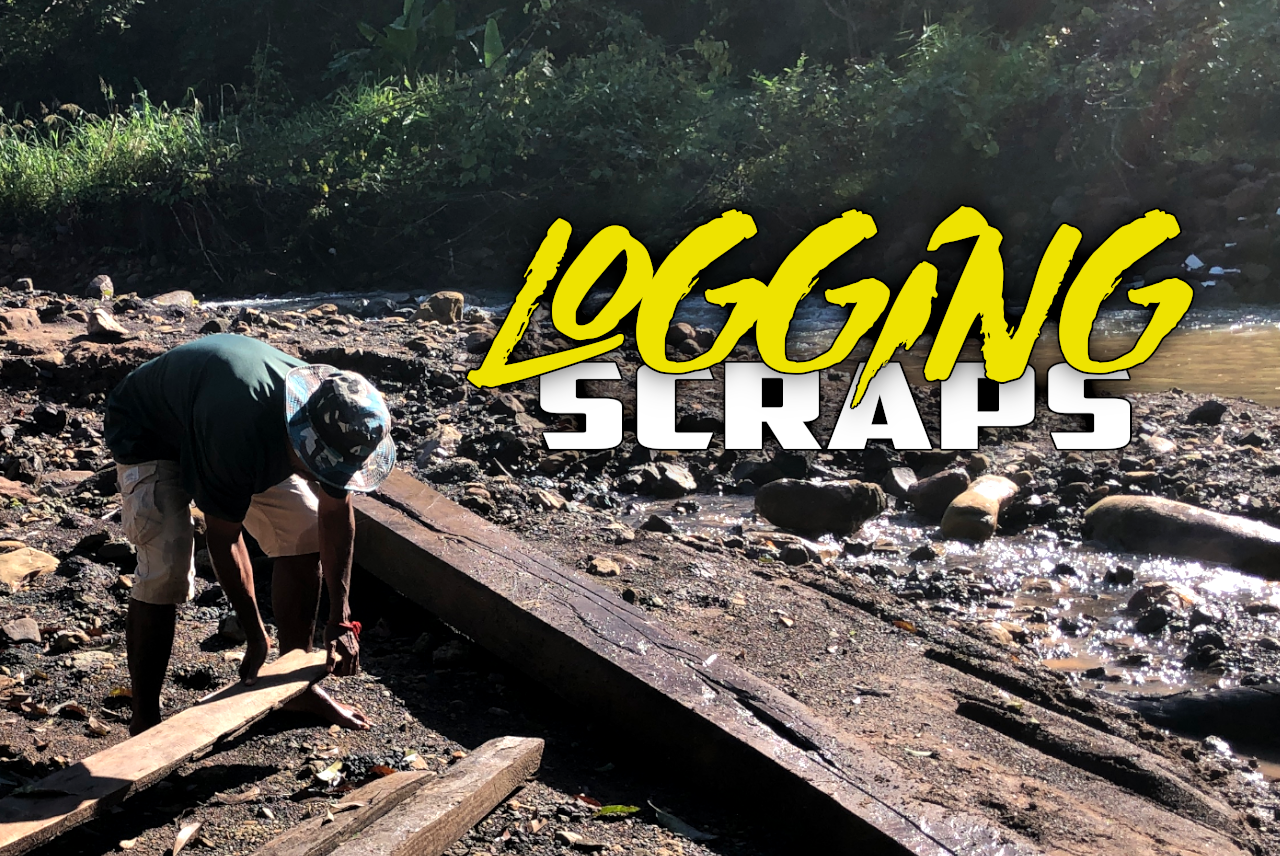 Now that my brother-in-law is staying with us to help build the fence, the two of us have been able to harvest some rather large illegal logging scraps from the river.
⛈️ New Rains = New Wood 🪵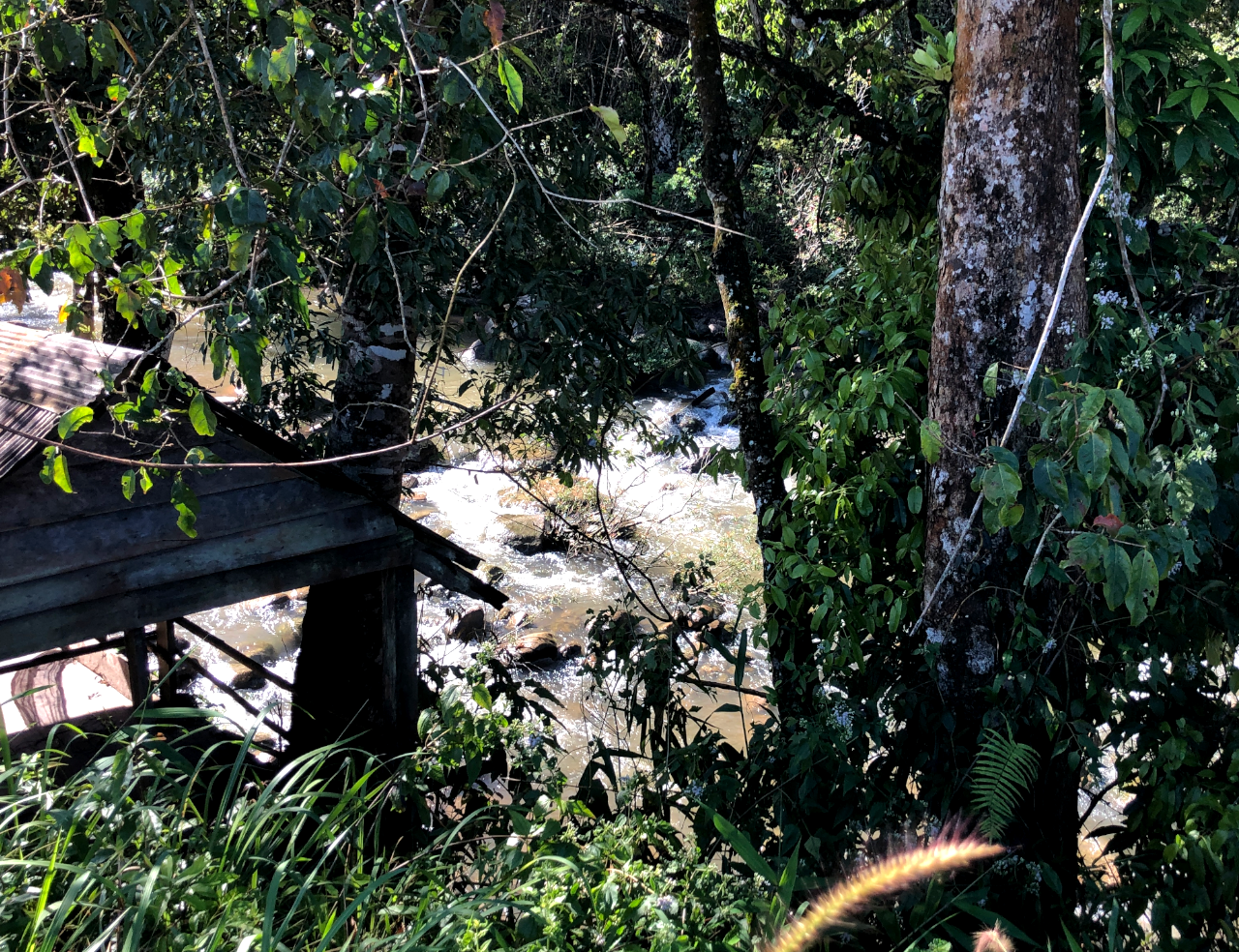 Every time it rains here the flash floods deliver us new scraps of wood from illegal logging that takes place upstream. So after every rain I walk along the cliff and see if anything of interest is in the river below. It's hard to see in the above photo, but I saw a small plank stuck in the rocks through a break in the trees. There were several pieces to collect, so Bong Teeun and I worked to move everything to shore for air drying.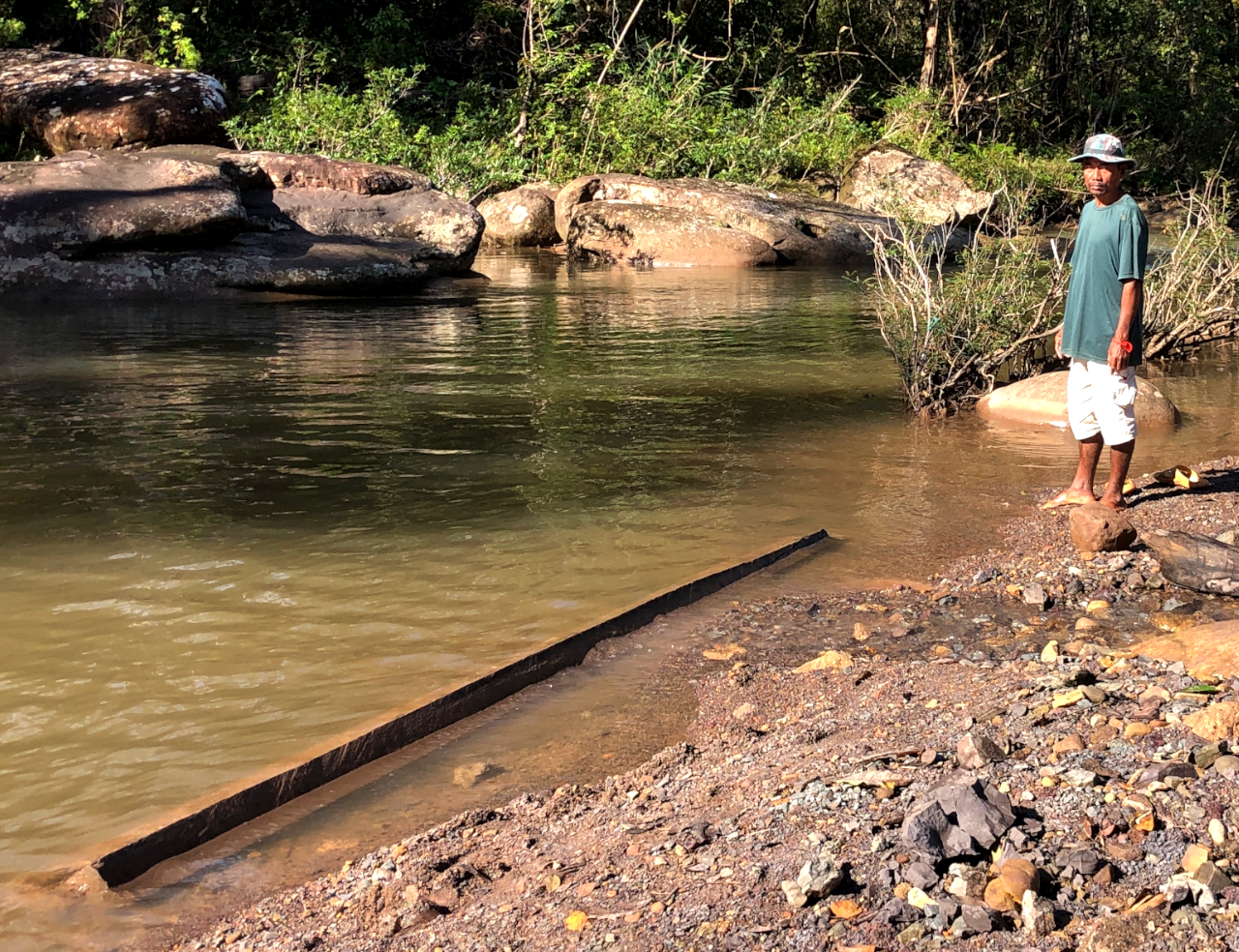 The timber in the above photo is one I've had my sights on for many months, but it was far too big to take on by myself, and even too big for the two of us to do anything other than roll it up and out of the water and hope it will become much lighter after it dries in the sun for several days. This would cost almost $10 if we paid someone to cut this for us, and since that's not much less than what I earn on Hive in a day, it makes sense to try and get this plank up the cliff some day.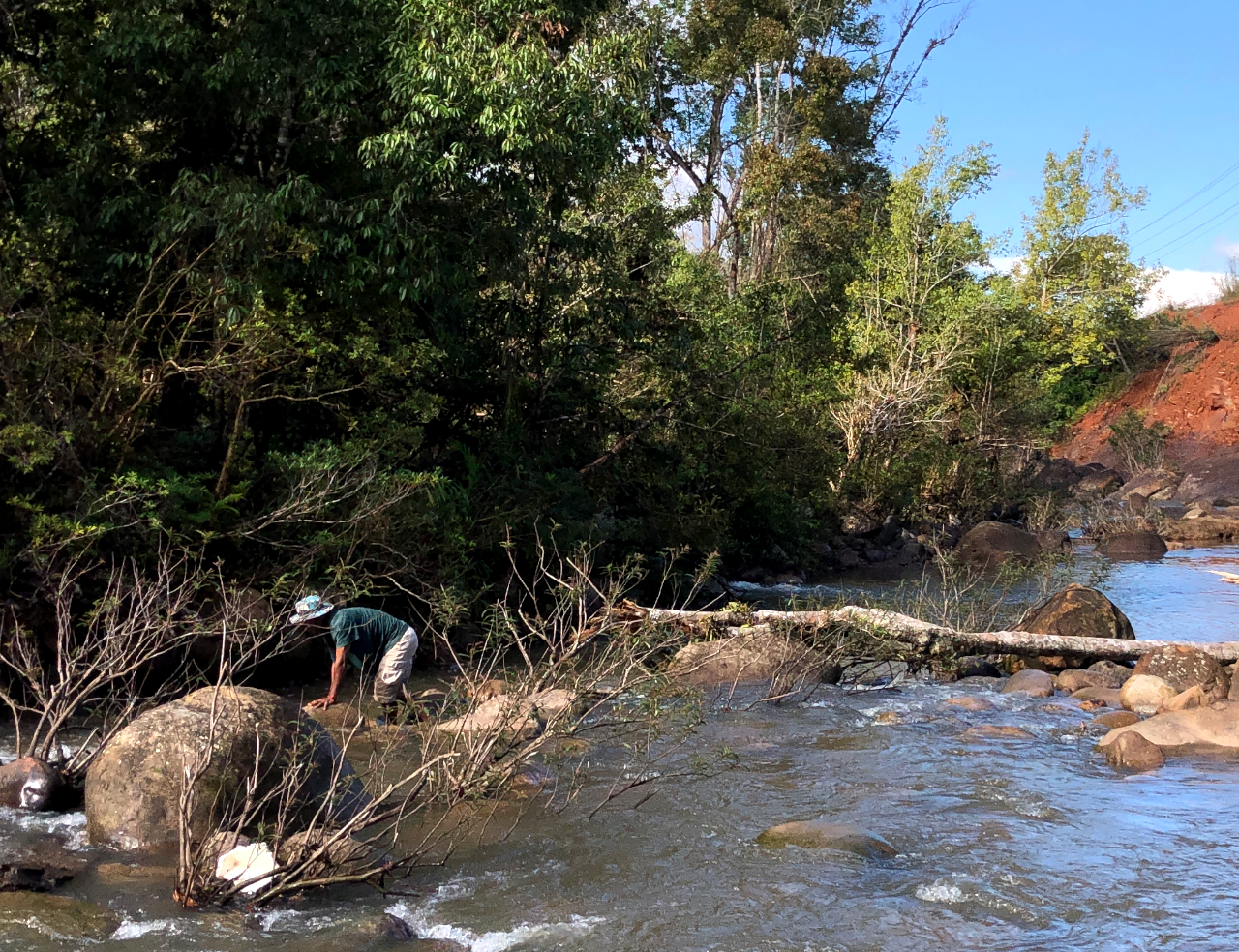 After getting the majority of the planks out of the water and on the shore to dry, Bong Teeun wanted to dismantle the natural mini waterfalls that formed during the last flood. I'm not sure why he wanted to delete the waterfalls, I quite like laying on the rocks there and letting the water flow around me, but he looked like he was enjoying himself, so I just left him to push rocks.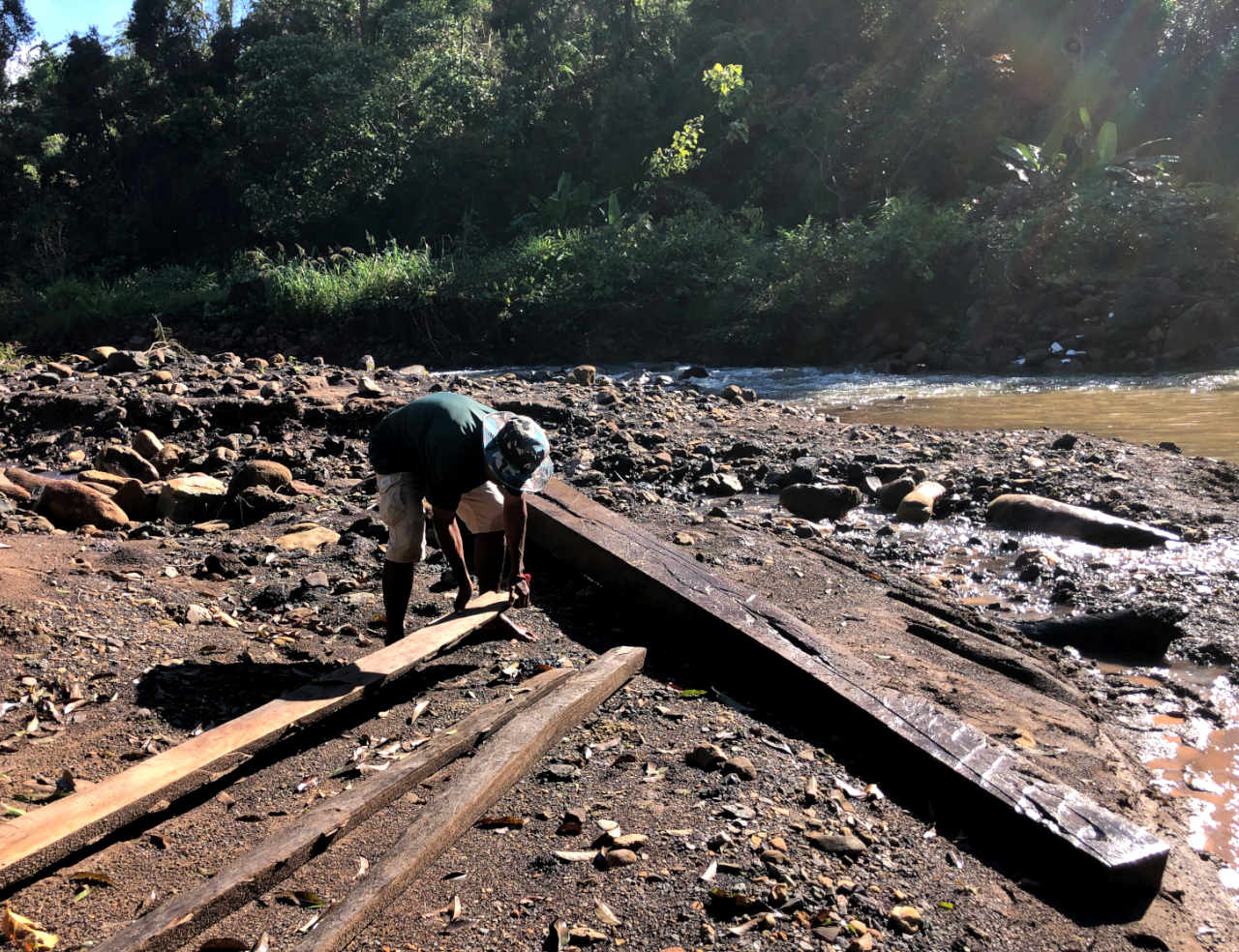 After placing some rocks under the planks to speed up the drying process, I headed back up the cliff to do some ASEAN Hive work and check on the kids.
Another Fort 🏰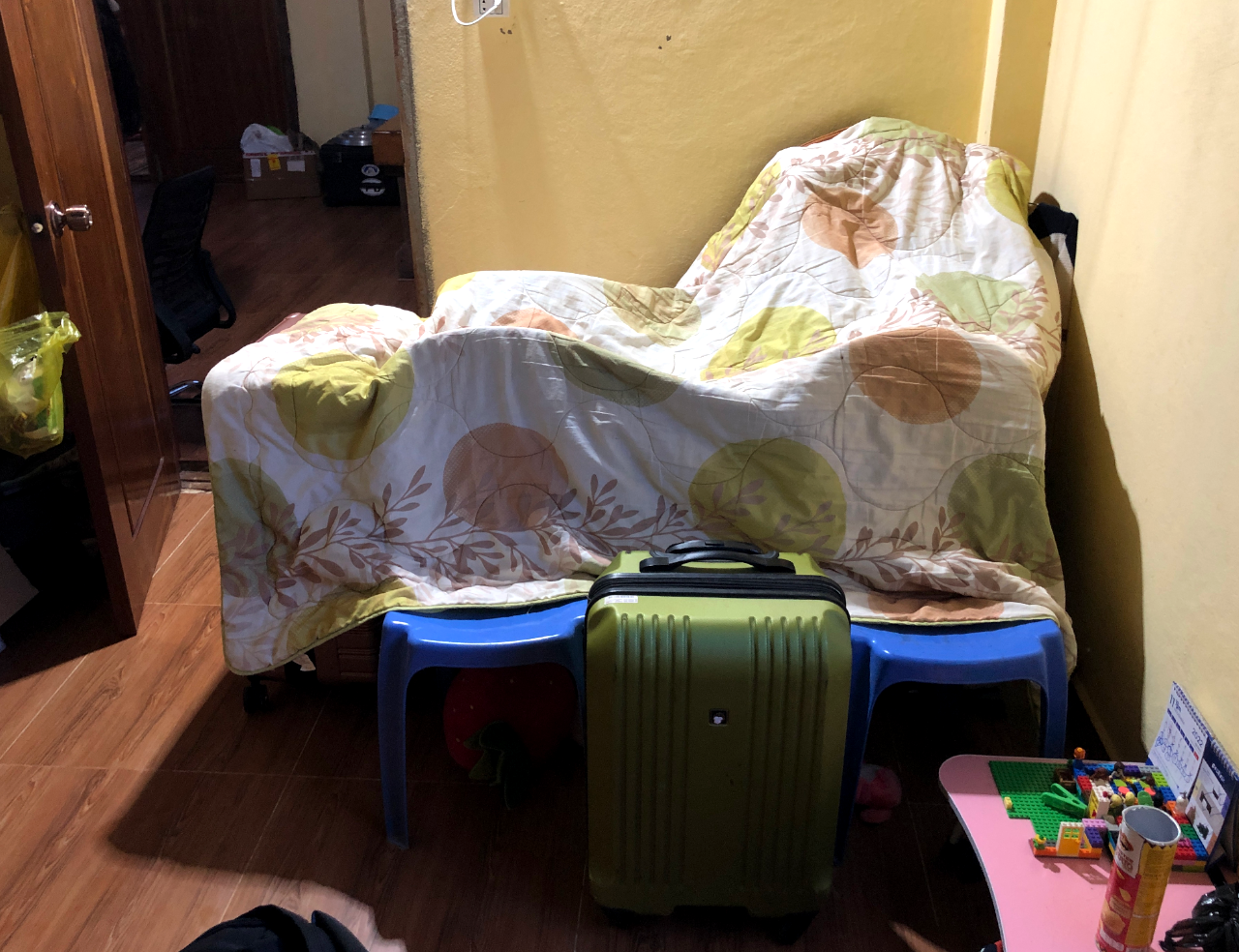 Monkey-B likes building forts from household materials, something I used to enjoy as a kid, so I smile every time I see she's made another masterpiece. Believe it or not, I have actually entered this fort and hung out for a while, but it was very tight for me in there.
     Apparently I created some structural damage while exiting the fort, and Monkey-B gave me a look of scorn as I closed the flap. Perhaps I will never be invited back to this fort again, only the queen of the castle knows the answer to that question.
Our Future Musician 🎸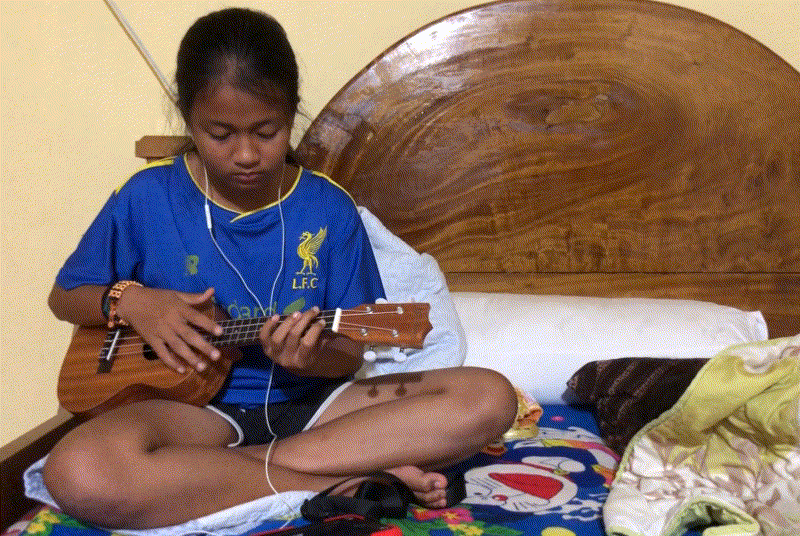 @srey-yuu is getting better and better with her ukulele skills, and although she's not quite ready for audio to be recorded yet, it sure looks good in a silent GIF. I predict she can play a song within the next few weeks, she's already got her strumming technique nearly down.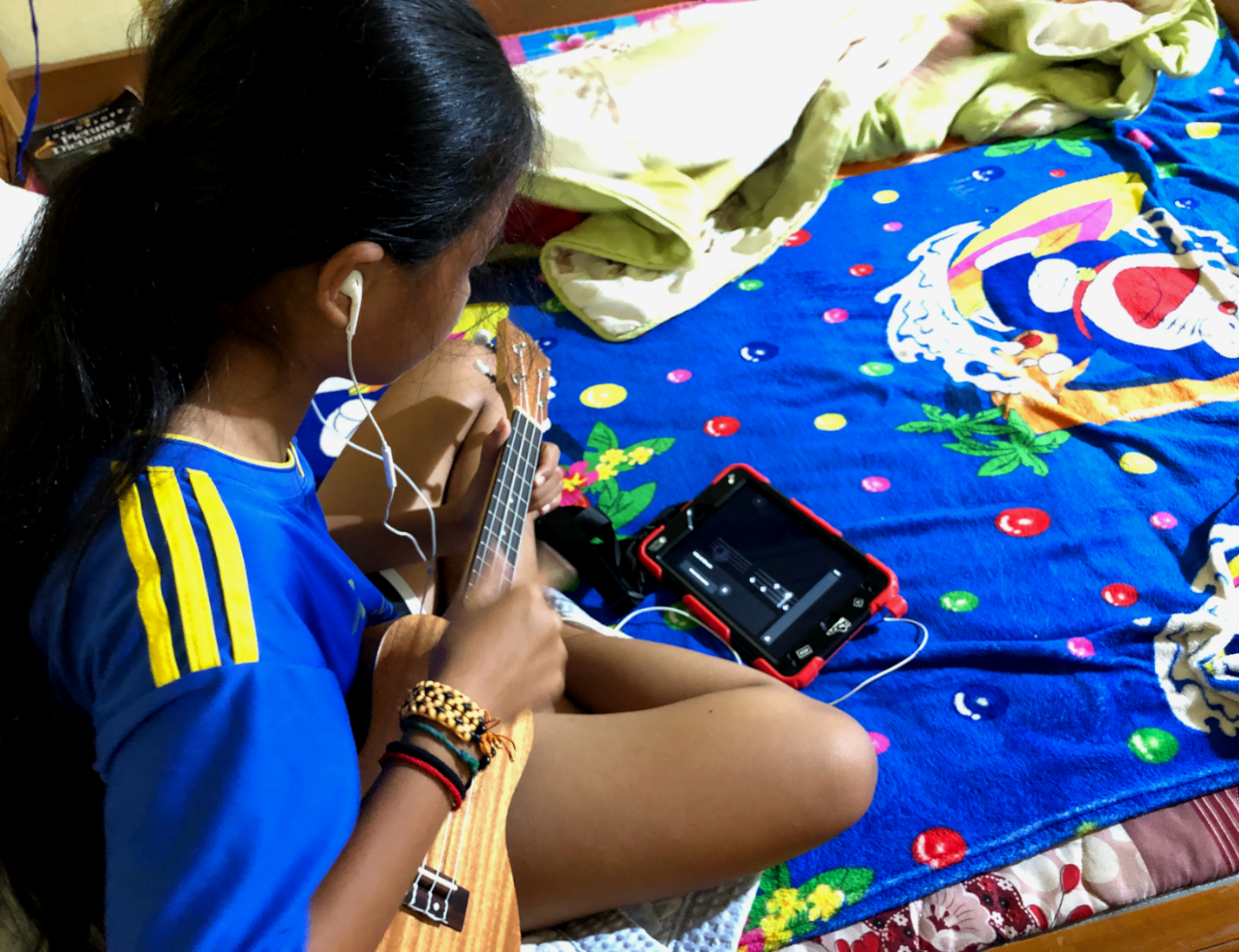 Kids this age change interests often, but she seems to really enjoy music in general, so even if the ukulele doesn't become a longterm friend, I sense music will be in her veins in one form or another for many years to come.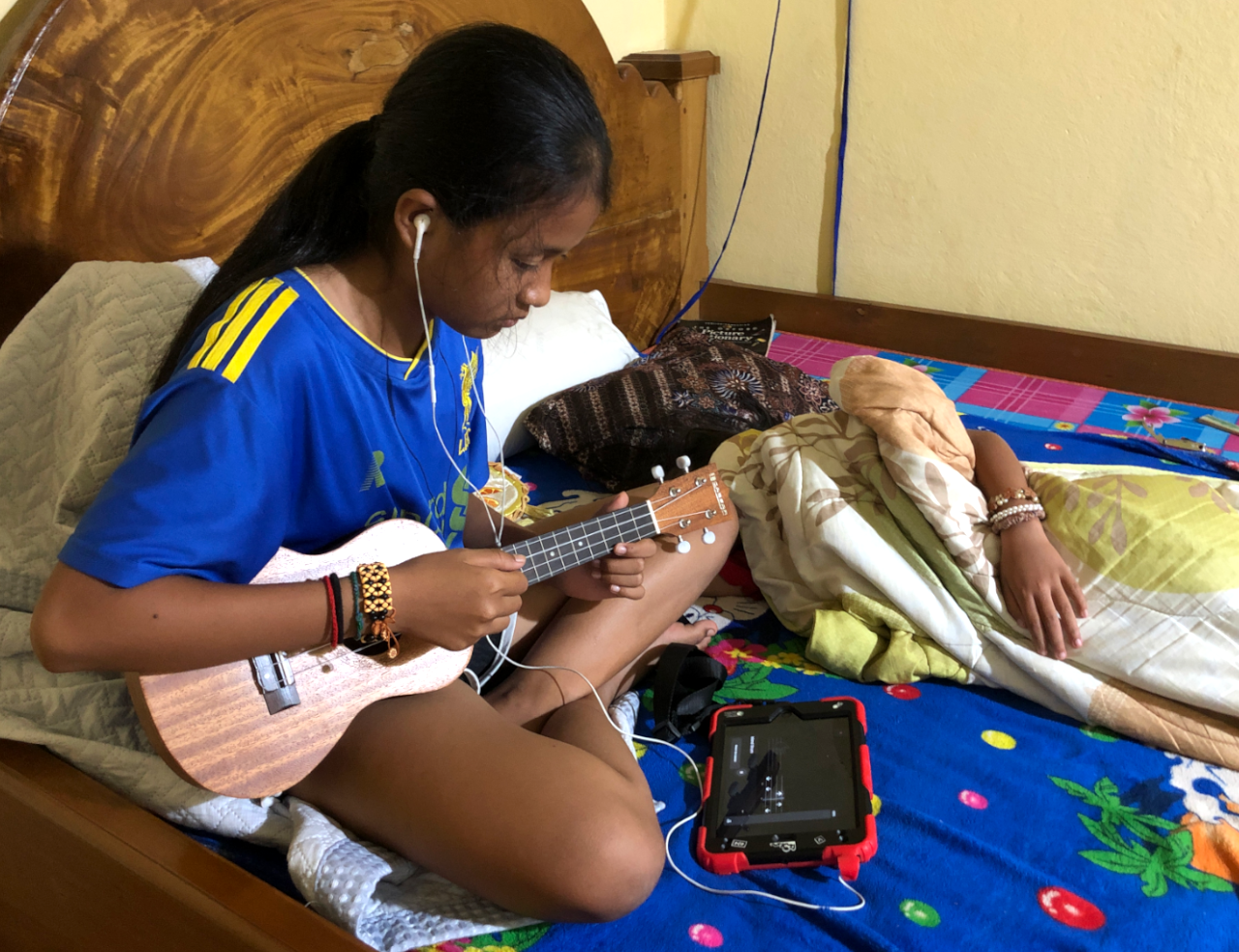 Lately I ask her what genre of music I'm listening too when I play tunes, and she's getting better at identifying things like jazz, reggae, ska, dub, bluegrass, rock and roll, blues, and other styles of music. Cambodia doesn't really have a wide range of musical styles, so I do my best to introduce her to music from all over the world just in case Cambodia can't provide enough stimulation and inspiration. Well, that's all for now folks, stay tuned, or better yet, in tune.........

CLICK HERE TO JOIN HIVE AND START EARNING CRYPTO LIKE US
---
---