😆 Kitchen Shenanigans With Cambodia's Youngest Sous-Chef 👩‍🍳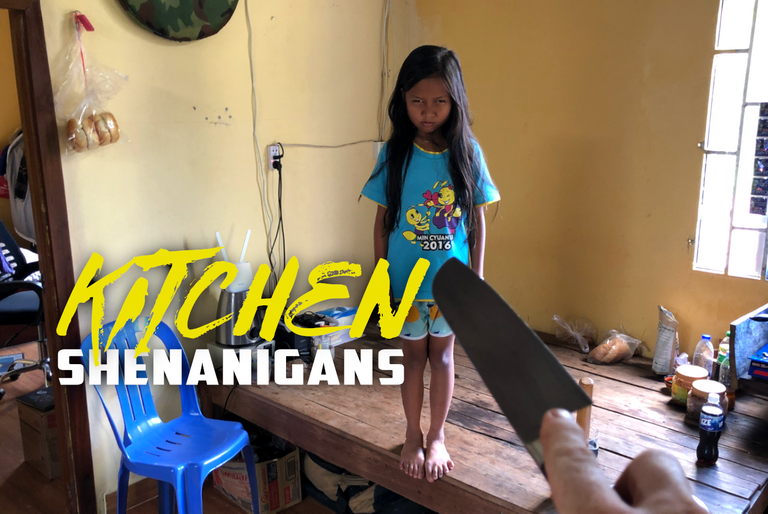 Monkey-B can be pretty helpful in the kitchen, but she also needs a bit of humor to keep her entertained and motivated during food prep.
Bucket By Bucket 🪣
     When not whipping up something in the kitchen, one of my current side projects is backfilling the former fish pond just outside our kitchen window. The land on the opposite side of the old government road is much higher than ours and slowly swallows the road with each rain. I use this opportunity to take free dirt as it spills over and onto the road. I am still not sure what I will use the little space for when it's done, but most likely it will become an outdoor kitchen.
Lahpet On The Horizon 🥗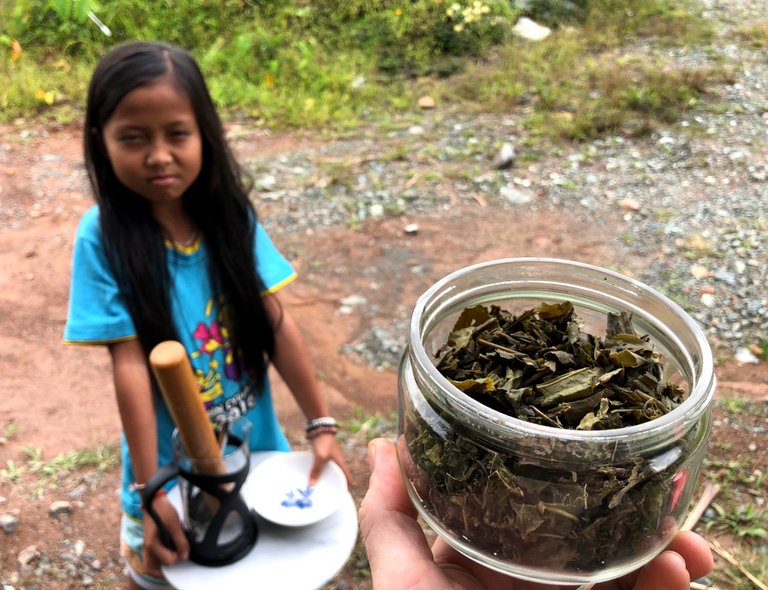 After a few months of researching and searching, we finally found a source of Cambodian grown green tea. The quality may not be good, and there is a massive amount of stems, but it's acceptable for drinking, and far better than any supermarket stuff. One of the main reasons I drink green tea is because I want to eat it and I hate to waste things. There is a delicious Burmese fermented tea leaf salad called lahpet, and it is one of my family's favorite foods, so I'll be sure to share my recipe when I've procured enough discarded tea leaves.
Lime Pickle With A Sour Girl 🍋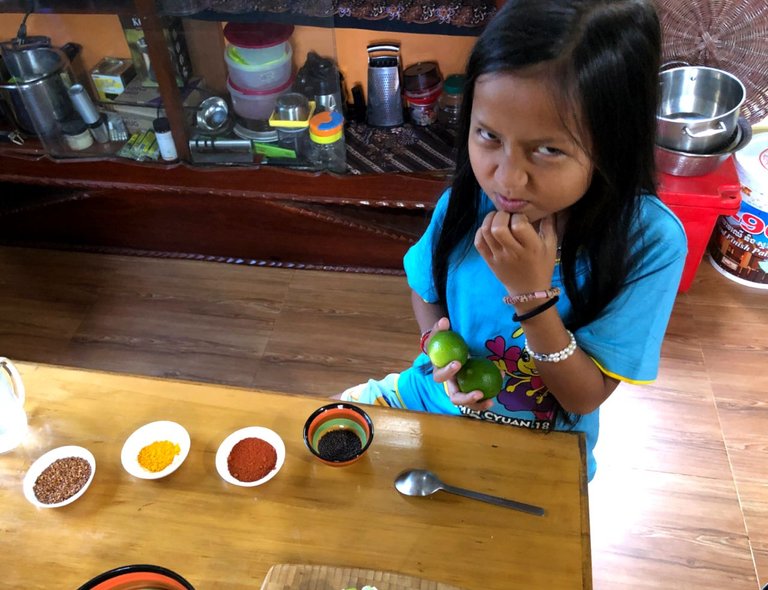 Another unfinished recipe I've been working on is my lime pickle, something I've forgotten to document time and time again, mostly because the the process takes 5 days, and I always forget to shoot pics of the first half. Well I've finally captured the images I've been forgetting, so hopefully I'll have the whole process done in less than a week and I can share that with you all too. Monkey-B's new interest in cooking has inspired me to share some recipe posts.

CLICK HERE TO JOIN HIVE AND START EARNING CRYPTO LIKE US
---
---