👨‍🍳 Lahpet (Burmese Pickled Tea) 🍵 Did You Know You Can Eat Tea Leaves? 🌿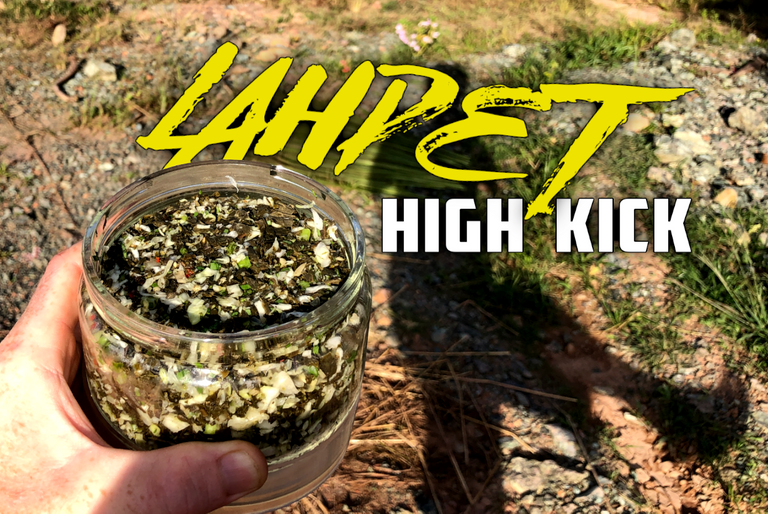 Did you know you can eat your discarded tea leaves? Lahpet, a Burmese pickled tea, provides a culinary high-kick whenever you need it. Two of my favorite cuisines are Bengali and Thai, so it's natural that I'd like the food of Myanmar, the country located in between these two places.
I think the various cuisines of Myanmar are highly underappreciated, and lahpet in particular is a dish that deserves much more attention and recognition. I fell in love with this dish at a now-defunct Burmese restaurant here in Cambodia, shuttered due to COVID-related loss of core customer expat and tourist customer base. Tea leaves are bitter, but when done right they are incredibly delicious and edible thanks to some Burmese ingenuity.

🫖 Lahpet Ingredients & Preparation🌶️

STEP 1 🌿 Accumulate Discarded Tea Leaves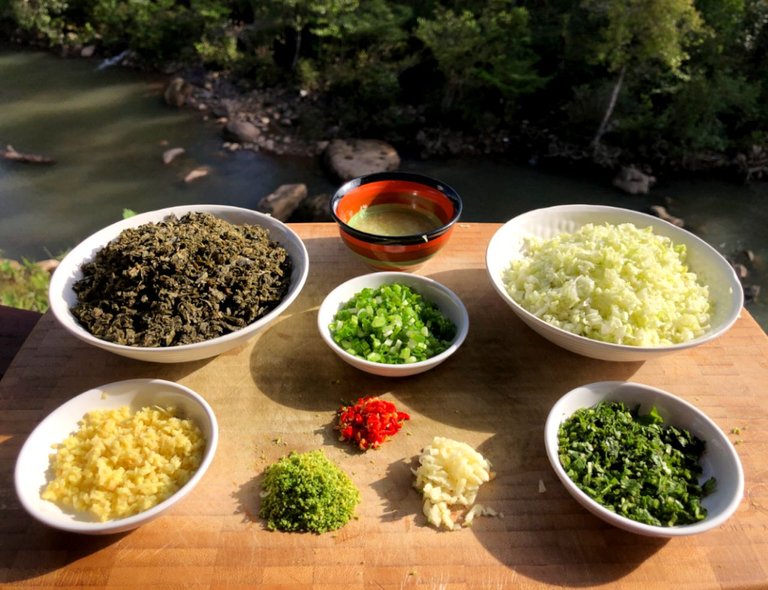 Lahpet is super simple and there is no reason to be intimidated by this recipe because there is not even any cooking involved. The hardest part is accumulating enough tea leaves to make a small batch, but luckily in our house we have a massive amount of Cambodian green tea that we air dry after each brew and store in jar until it's lahpet time. You still aren't ready for the other ingredients yet, move on to STEP 2.
STEP 2 🔪 Process Tea Leaves
     Tea leaves are very astringent, so you can't just simply brew a batch, dry the leaves and use in your lahpet. When I acquire about a cup's worth of dried and discarded green tea, I then pick out the stems and non-leafy bits before making another batch of green tea that will be weak but drinkable. After this I put the tea leaves in a bowl of cold water and leave them in the fridge for a day, then squeeze the heck out of them and get ready for the other ingredients.
INGREDIENTS
dried (green) tea leaves | 1x cup
fresh cabbage | 1x cup finely chopped
bird's eye red chili | 1x minced
culantro (sawtooth coriander) | 20x large leaves minced
green onions | 4x stalks minced
garlic | 3x cloves minced
ginger | 2-3cm piece minced
lime zest | 2x small limes worth (approx. a heaping tablespoon)
lime juice | 2x small limes worth
non-iodized sea salt | a generous pinch
STEP 3 🌪️ Combine & Jar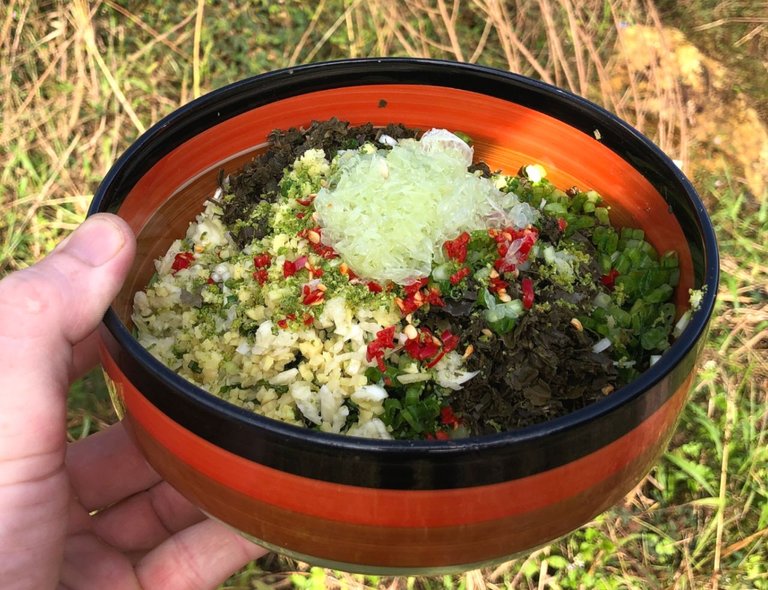 Yes, it is literally this simple, but don't combine ingredients as strongly as the tornado emoji indicates. Simply place all the ingredients in a bowl and turn it several times to mix up all of the ingredients. I didn't bother with going through the steps of chopping, mincing, and zesting because that's very rudimentary food prep stuff. Place the mixed ingredients in a jar with a good lid and store at room temperature near a sunny window for at least 4 days. Occasionally turn the ingredients and make wipe away any condensation that may form on the inside of the lid, this will help to prevent any mold growth that may disrupt the lacto-fermentation process.
STEP 4 😝 The Taste Will Tell You When It's Ready
     I live in Cambodia, so the weather here is relatively warm, and it never takes longer than 7 days for my lahpet to reach the desired taste I am looking for. I start tasting it on day 4 and wait for the sourness to slightly overpower the astringent flavor of the leaves. When this happens, I add more salt to taste and make sure it is fully dissolved and distributed evenly before adding the cup of oil to the jar. As of now I haven't yet added my additional salt and cup of oil to my jar of lahpet, but perhaps when this batch is complete, I will share it with you in another post and show you how to use it in a lovely lahpet salad.
POST-FERMENTATION INGREDIENTS
vegetable oil | 1x cup
non-iodized sea salt | to taste
Stay Calm And Lahpet Yo' 🧘‍♂️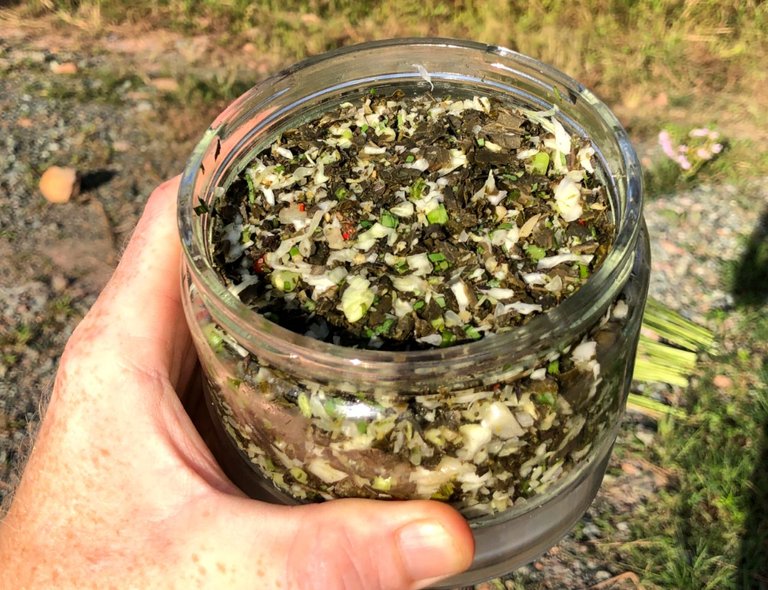 Hopefully the beauty of this jar is a good enough sales pitch. I love taking a smell each day and noticing how it changes over time. After several batches you'll earn a bit of lahpet intuition and you'll easily know when it's done. In a future post I'll show how to make lahpet thoke, the dish I fell in love with in Phnom Penh many years ago. You'll need a batch of lahpet to make it, so I might as well introduce this recipe first.

CLICK HERE TO JOIN HIVE AND START EARNING CRYPTO LIKE US
---
---