🏍️ Landscaping With The Super Cub 🪨 90cc's & A Bucket🎍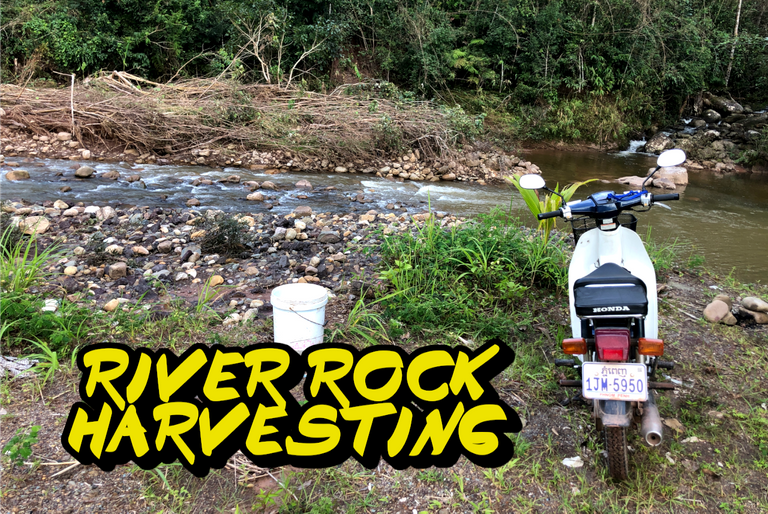 Today I began collecting river rocks to use in a walkway project for the rental cabin we are nearly finished remodeling.
The Natural Swimmming Pool Is Gone 🏊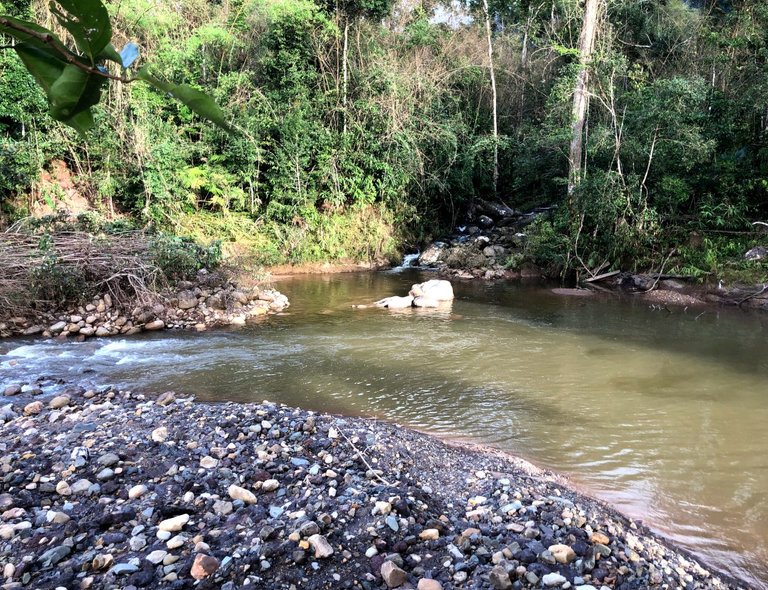 The highlight of the land behind our property was the natural swimming pool formed by a vortex of two creeks meeting each in opposing directions. Where the pool used to be is now a pile of boulders, and just to the left of that is a landberg turned island that seemingly appeared out of nowhere during the flood.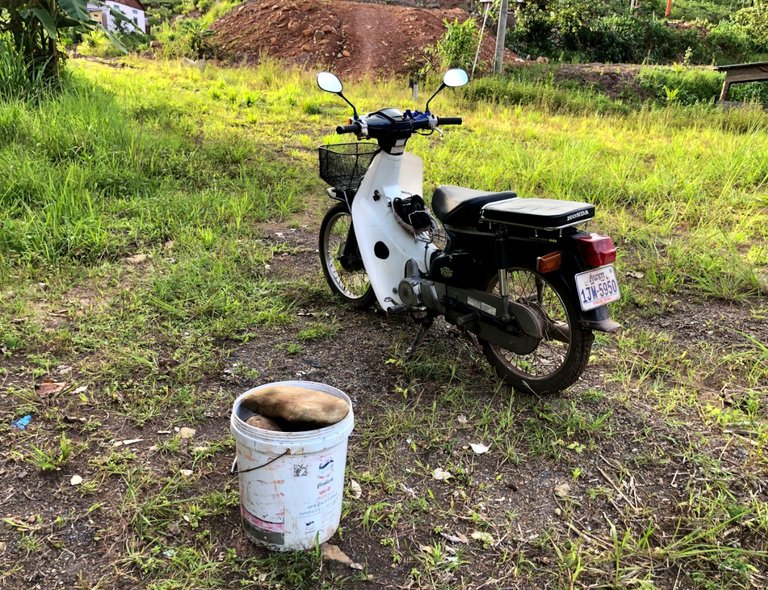 There once was a gentle slope down to the riverbank here, and it provided much easier access to the river than we have on our property. Now that gentle slope is nearly vertical, but at least it's not nearly as long of a drop as our paths to the river provide. It is quite a task to get a bucket of rocks back up the hill, but once on top again I can haul a bucket on the Super Cub quite easily.
A Solution To The Mud 🪨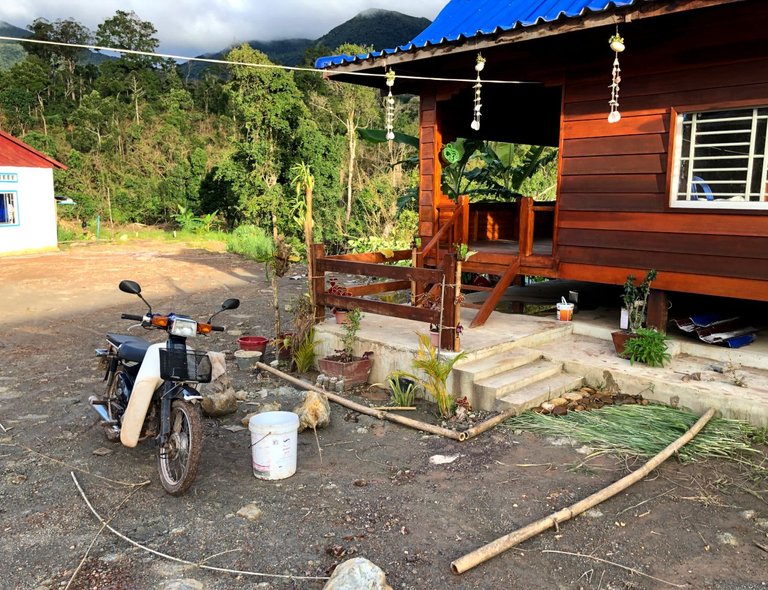 In a previous post I shared my idea to use freely available bamboo to build steps and also begin to frame the above walkway. When it rains the area just outside the cabin becomes like quicksand, and that is the main reason I decided to create a makeshift path of sorts. I decided to line it with wild grass before placing rocks on top, hoping this will prevent the rocks from sinking into the ground during rainstorms.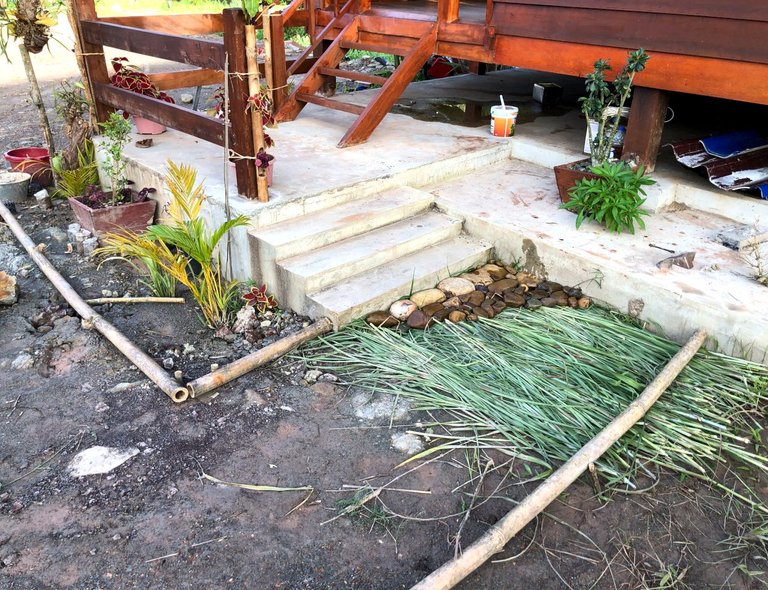 Here is a closeup shot of what I'm attempting to do. I'm just gonna finish this test square at the bottom of the steps first and then see how it holds up. If it works well, I'll continue the river rock walkway around the corner of the cabin, and hopefully it will be visually pleasing and barefoot friendly. Well, that's all for today Hivers, stay tuned....

CLICK HERE TO JOIN HIVE AND START EARNING CRYPTO LIKE US
---
---