Last Care Package Before Departure 📦 Goofiness Ensues 🤪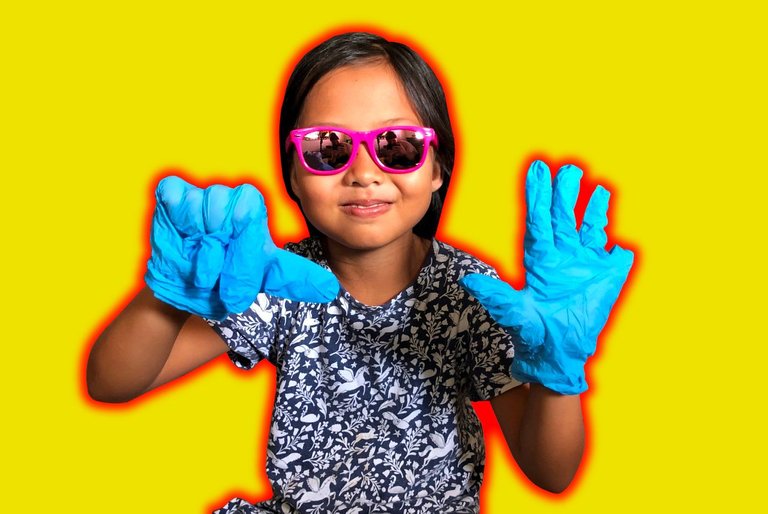 It's only matter of a days before my family and I depart from Suriname, and today we received what we hope is our last care package and completed our last Western Union run.
Morale Increased 📈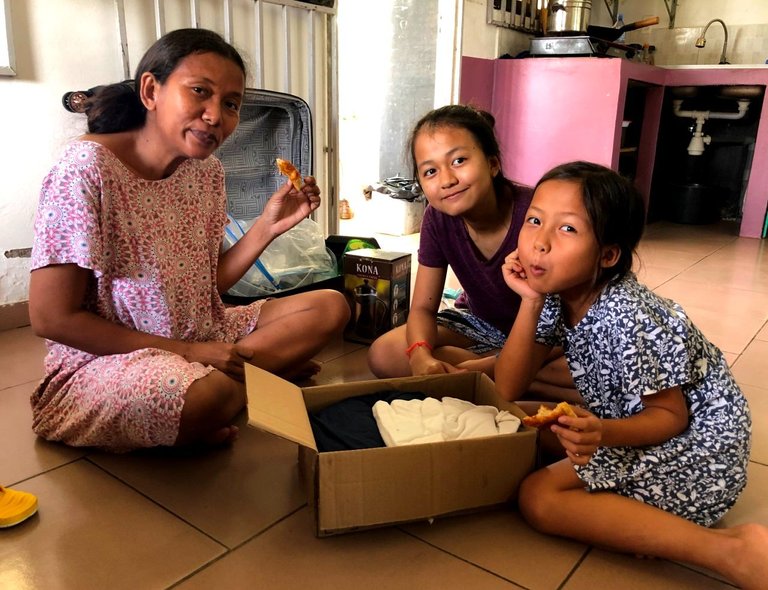 There wasn't much in this package, just some more hidden US dollars and some things for the family to take back with them to Cambodia. Sadly, I won't be joining them because when I bought my ticket to the USA I wasn't able to sort a visa sponsor for me to join them on the journey back home.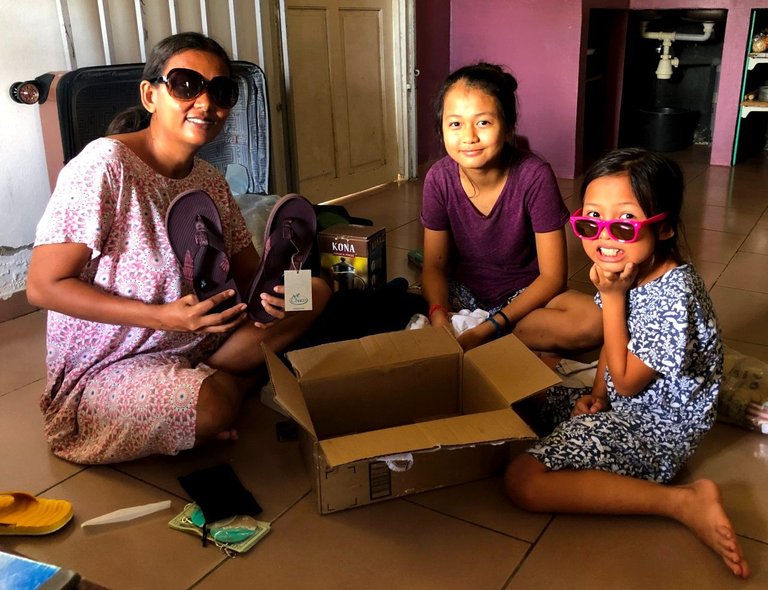 In what is both good news and bad news, an announcement was made just the other day that the Cambodian tourist e-visa can be converted to a residency visa, but only until 2022. Since I already have my ticket purchased and I haven't seen my American family in ages, I will just try to make a quick visit so I can arrive in Cambodia with plenty of time to spare.
Something For Everyone 💸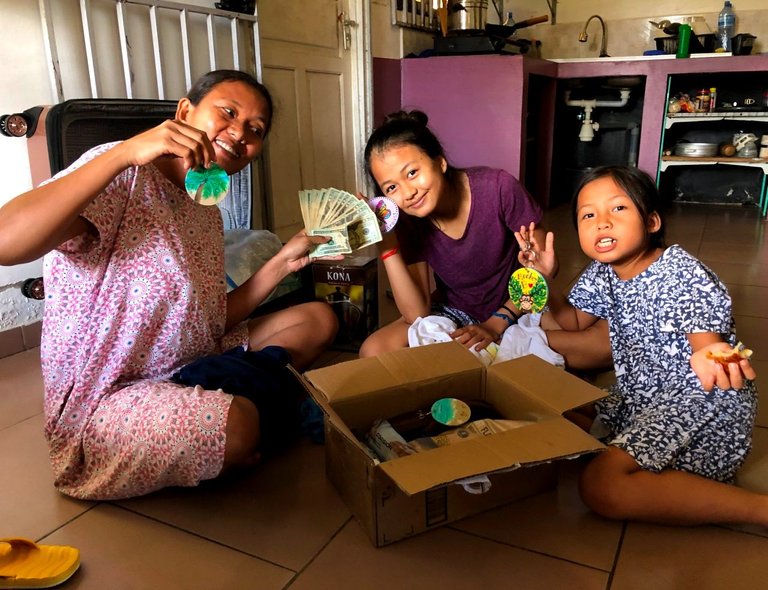 Now back to the package, which contained a little something for everyone within. @Sreypov got some cool new sunglasses and flip-flops, Monkey-B got some sunglasses, everyone got some personalized keychains, and Srey-Yuu got some secondhand shirts from my niece who is a few years older than her.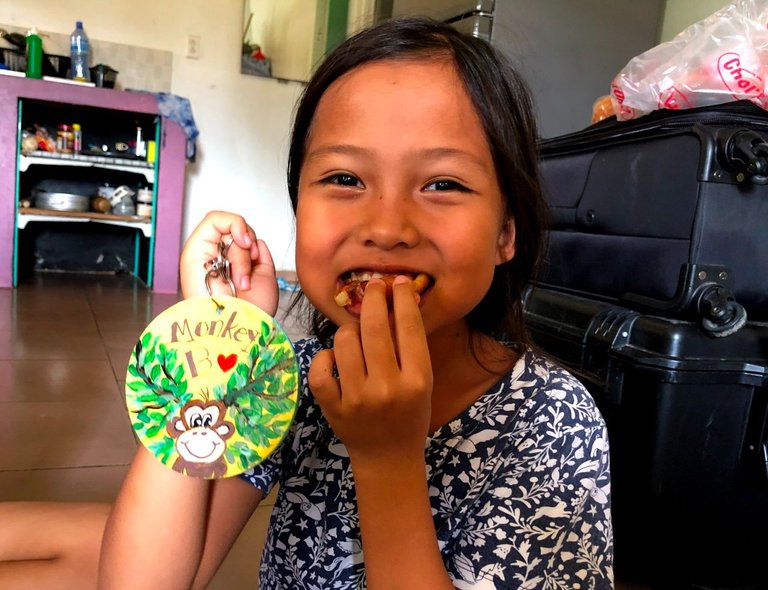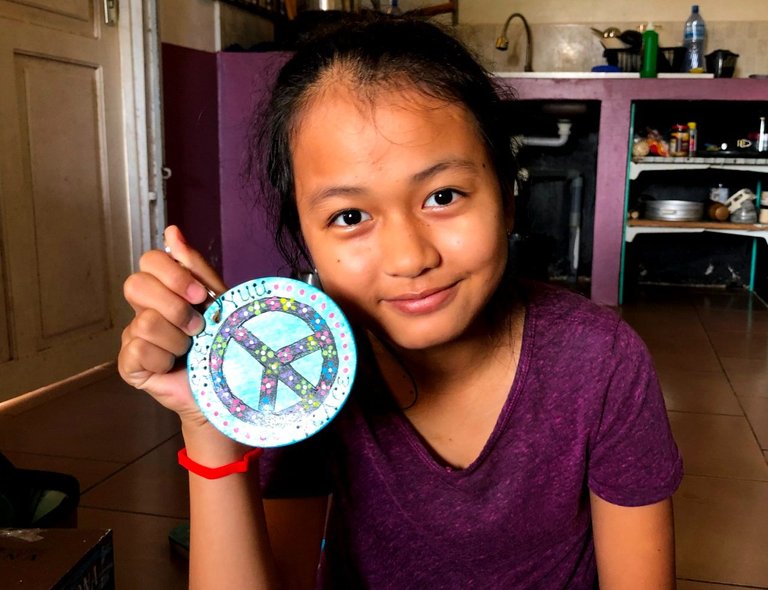 Srey-Yuu is at that strange age where she's in between adult and kid sizes for clothing and other things, so I had her test her Mom's sunglasses and shoes for fit, only to realize my daughter now has an adult-sized head and feet. I'll use this information to purchase her some surprise goodies in the USA that I'll bring to Cambodia with me.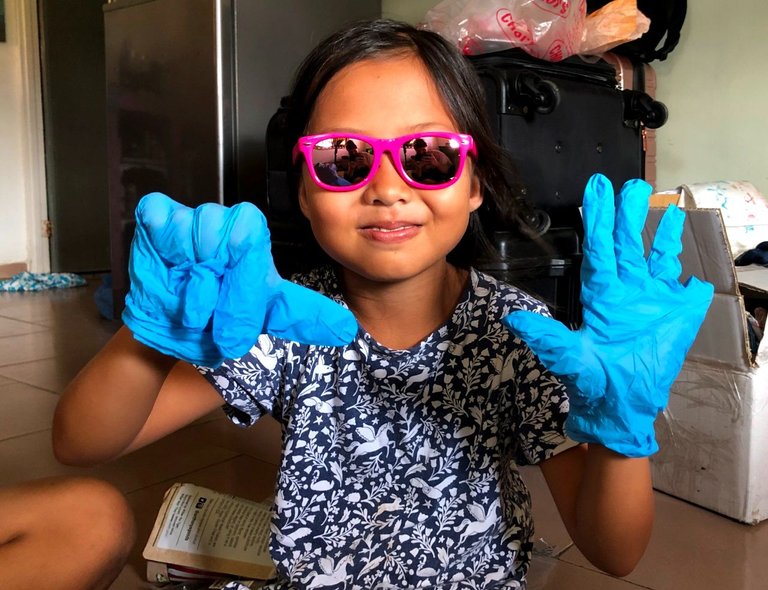 We found two plastic gloves inside the box, not sure the reason, but I told Monkey-B to put them on and get silly, and this was the result, a perfect thumbnail for this post.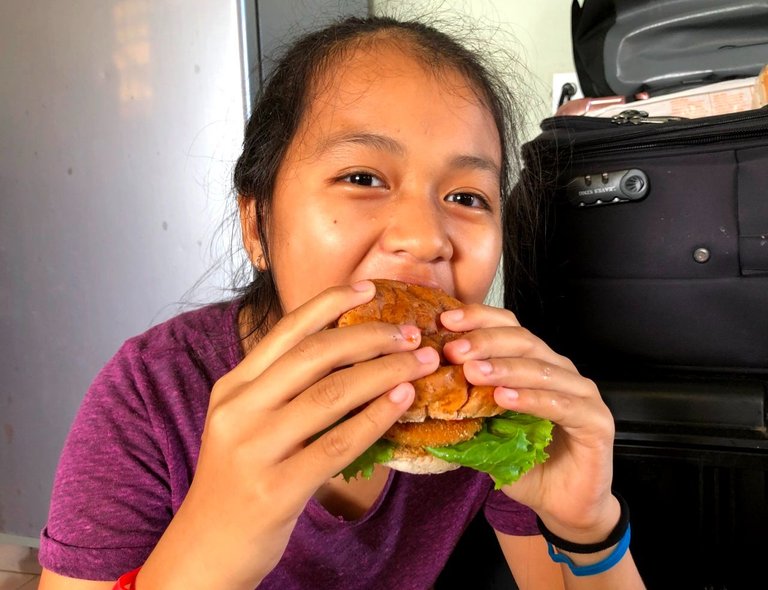 Finishing up the day with one last trick up my sleeve, I brought home 4 store-bought veggie burgers and some hamburger buns. This may not seem like much, but our diet is far from diverse here in Suriname, so anything to break up the culinary monotony is welcome.

CLICK HERE TO JOIN HIVE AND START EARNING CRYPTO LIKE US
---
---